He did it because his wife changed her surname for a very peculiar reason…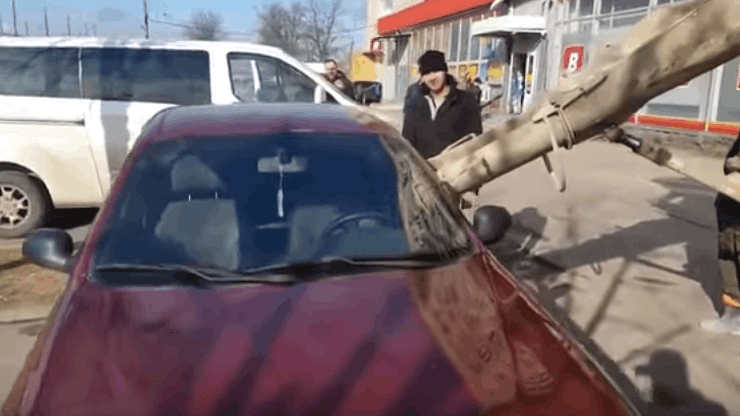 This is officially the first time we've heard of somebody filling a car with concrete out of spite. But as the video proves it, it happened in Sankt Petersburg, Russia, where a displeased husband proceeded to put the concrete through the window of his wife's car, because he decided to change her surname.
But wait, it gets better! The wife decided to change her name in order to win 50,000 roubles in a competition organized by a supermarket. The local chain of "Verny" markets was apparently giving anybody who proceeded to officially change their name to Verny or Vernaya the aforementioned wad of cash as a prize.
The word "verny" in Russian means "faithful" or "truthful," which is kind of ironic given the fact that this was a kind of public display of a domestic dispute between spouses…
The husband reportedly drove the car to the parking lot in front of a Verny supermarket, where the filling with concrete took place. See how that unfolded in the video posted below.
via Jalopnik