The powerful 911 GT3 RS is getting an update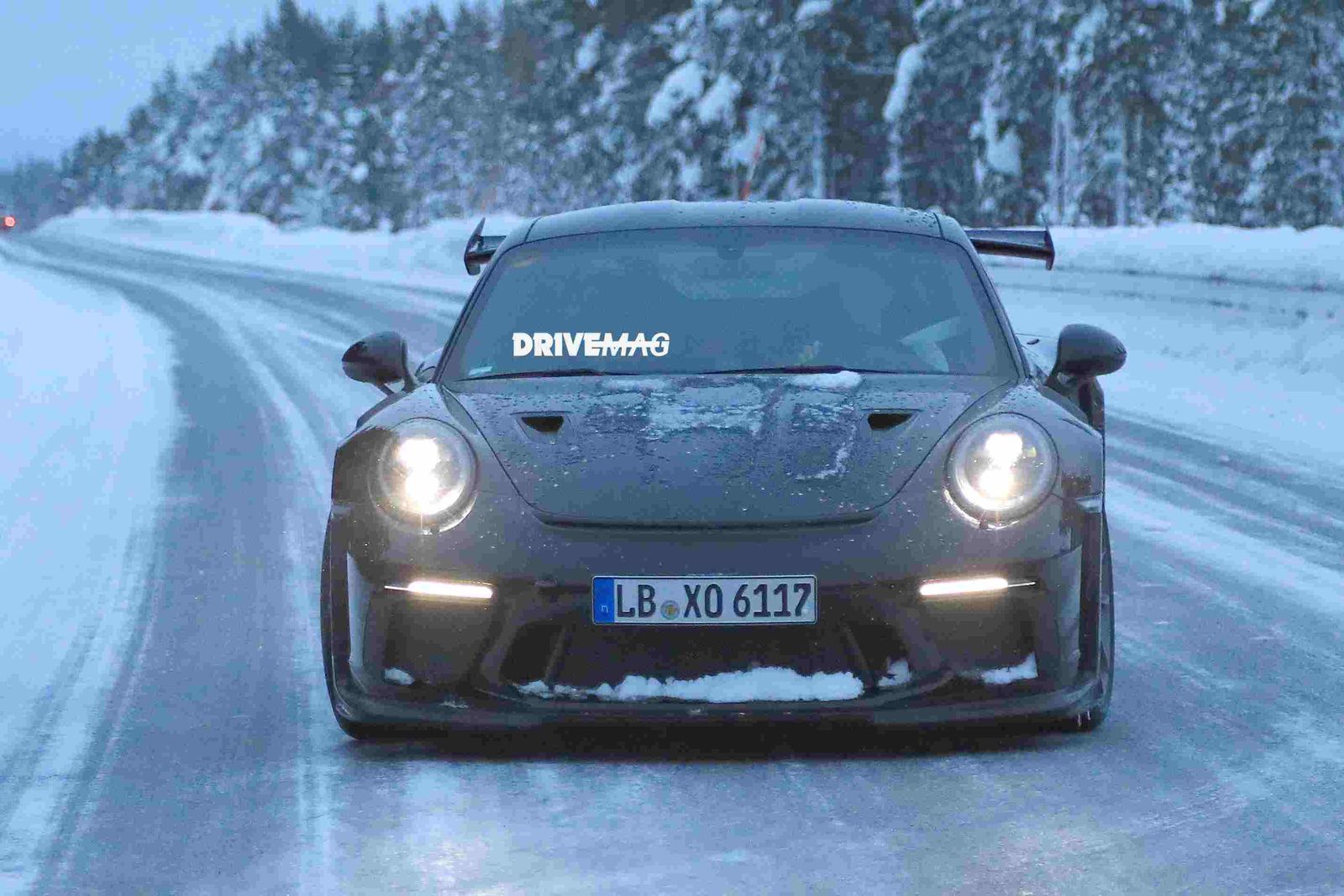 Porsche is readying a loud, brutal, super powerful variant of their current 911 – and will give the car the facelift looks the tamer versions received earlier on.
Our spy-photographers snapped this monster today and it appears to be a 911 GT3 RS with a juicy plus in performance over the RS' standard 500 hp from the six-cylinder 4-liter engine. From the sold-out GT3, the new model borrows the huge rear wing while the rear diffuser has been taken from the newly introduced 911 R.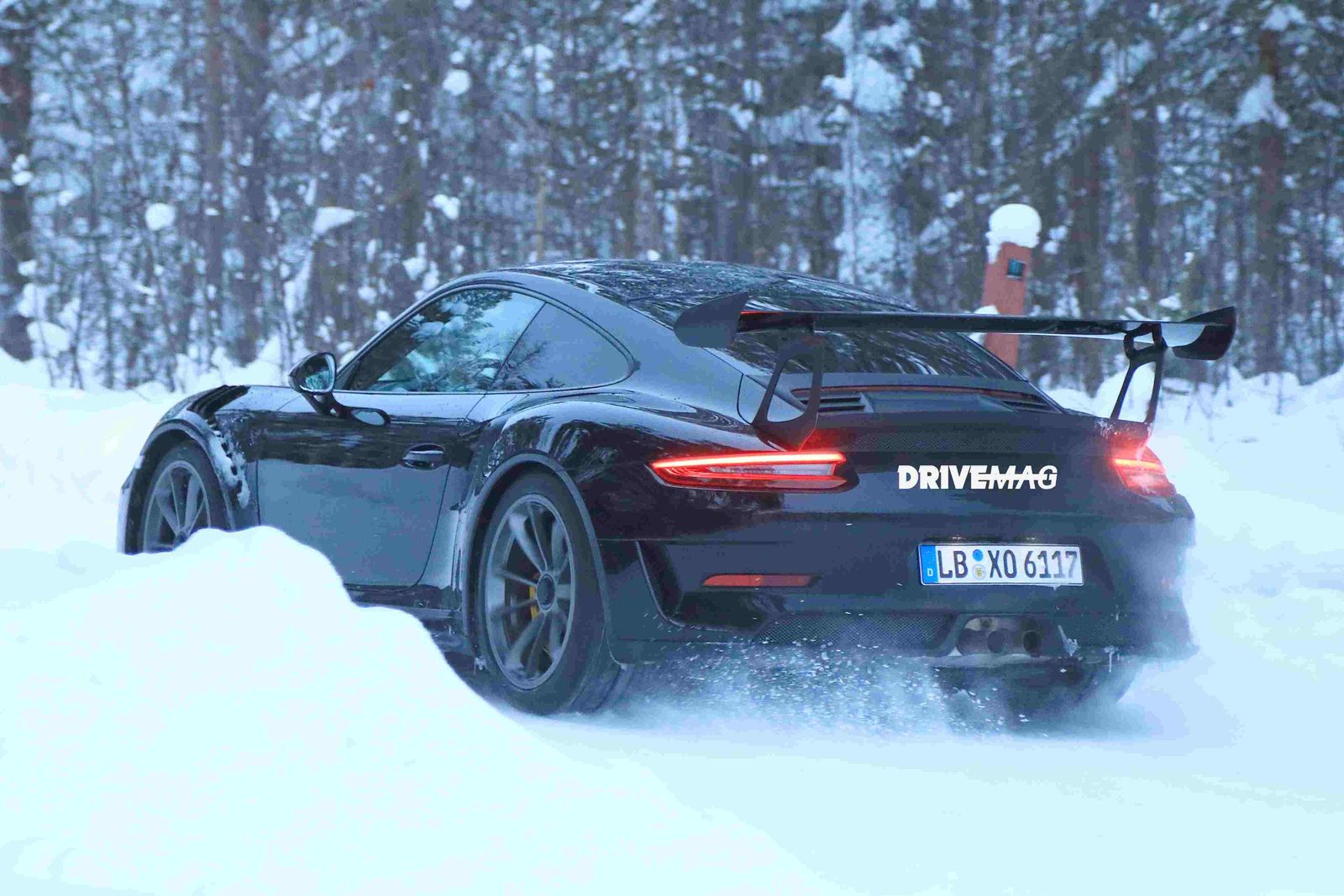 Also different will be the front fascia and apparently two additional air-intakes on the bonnet. The new model also features a unique exhaust system – and with so much downforce at the rear axle, it should stick to the road like driving on glue. We'll find more about the car very soon.