Video shows trailer-towing semi pull away silently and swiftly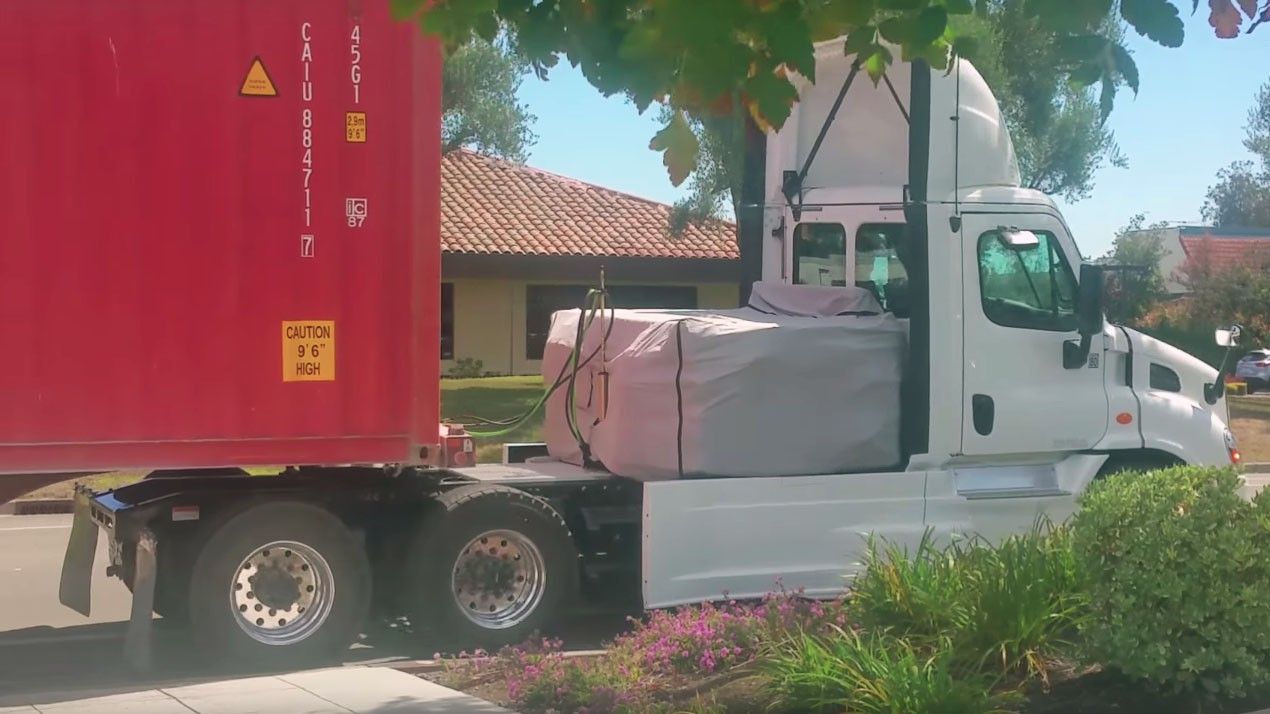 You may remember we posted a rendering of the upcoming Tesla Semi all-electric truck not long ago, but there was more to the original shot that showed it. In the background and slightly further away there was a conventional looking semi with a big box on the back that we now believe is some sort of powertrain test mule.
Now a video has popped up on YouTube showing what appears to be the exact same truck or one closely resembling. It not only looks the same as the one in the shot, but it also pulls away silently from the camera, with quite strong acceleration and no perceivable gear shifts.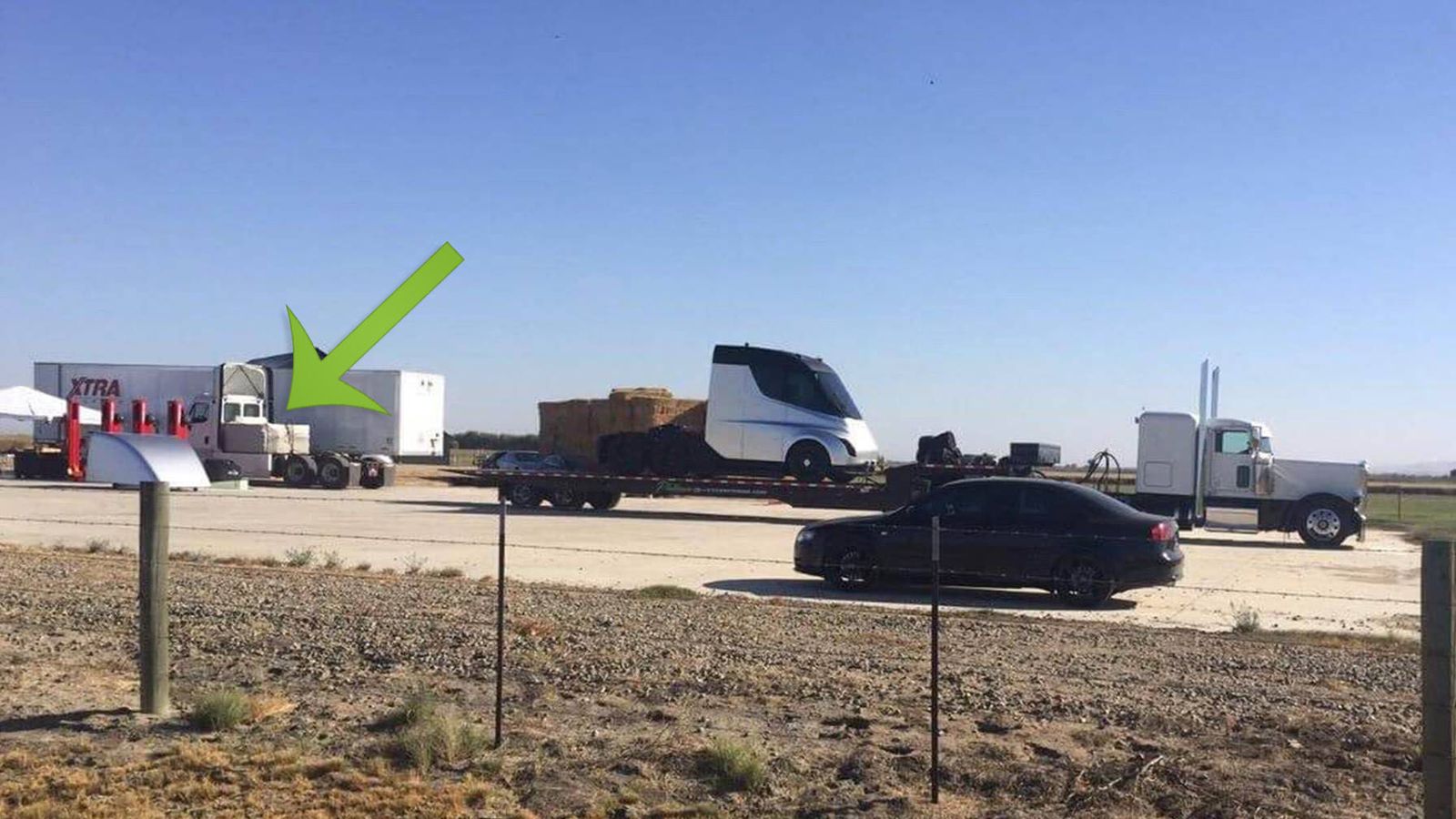 When the truck pulls away you do hear some sort of engine being revved, but it's quite possible the sound is coming from another source and not this truck – it could also be a range extender or an engine running auxiliary systems on the rig.
The video's like to dislike ratio suggests viewers are not convinced that this is genuinely a Tesla Semi mule, but it's a possibility that certainly can't be excluded with evidence to support it.