Prior Design gives Mercedes-AMG GT S the mother of all widebody kits
Those massive fender flares are the automotive equivalent of the shoulder pads, except they're so cool
The Mercedes-Benz AMG GT is a favorite of tuning companies, and we thought we had seen it all when it comes to aftermarket interpretations of the supercar from Affalterbach.
That was only until we laid eyes on Prior Design's PD700GTR Widebody kit fitted to the Mercedes-AMG GT S coupé. The German tuner managed to give the AMG model plenty of presence (not that it was lacking in that department), courtesy of some bulky fender flares above each wheel and equally massive side skirts.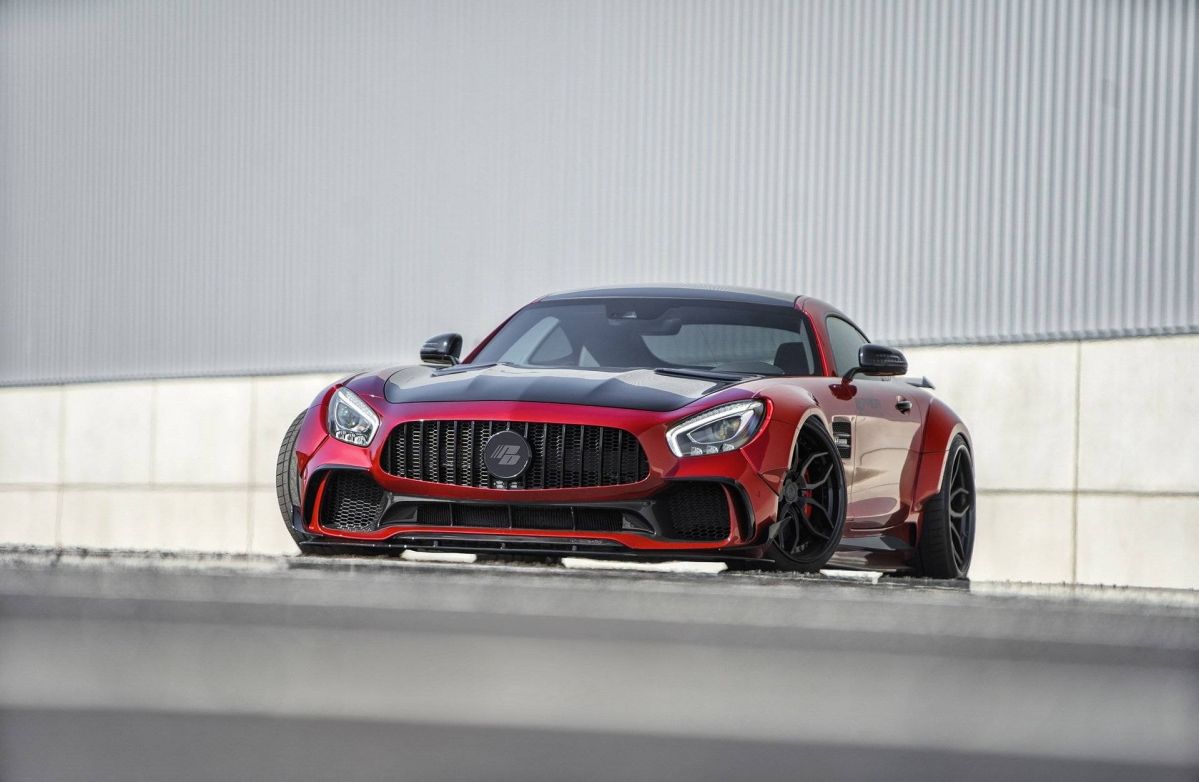 Obviously, the folks from Prior Design didn't stop at that and fitted the coupé with aggressive bumpers integrating bigger air intakes and a splitter at the front, and a chunky diffuser and trapezoidal tailpipes at the rear. Other exterior changes include the black bonnet with air vents, the black roof, and the black fixed rear wing — all made of carbon fiber.
All of these styling updates are accompanied by a set of 20-inch (front) and 21-inch (rear) three-piece forged alloys, as well as H&R lowering springs that make the GT S literally hug the ground thanks to a 40-mm lower ride height. Needless to say, a sport exhaust system with flap function allows the 4.0-liter V8 engine to sing its favorite tunes without worrying about the outside world.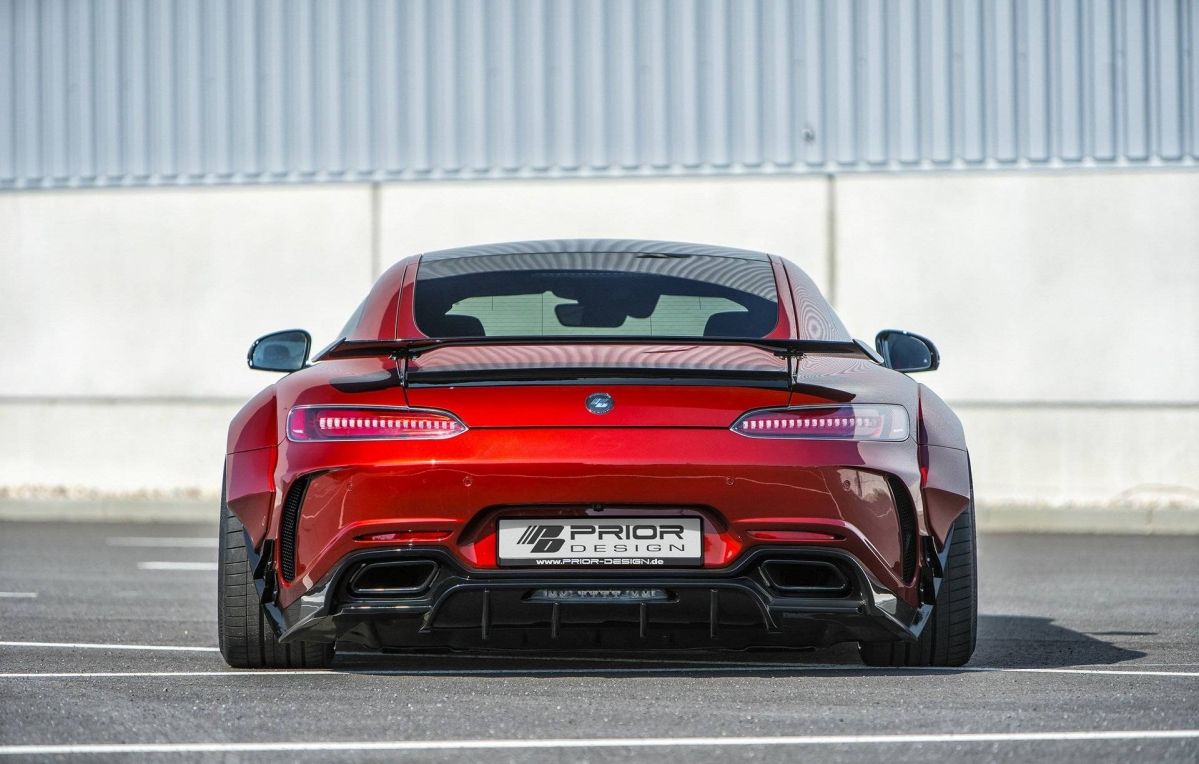 Prior Design also offers an interior upgrade consisting of Alcantara upholstery with contrast stitching, carbon fiber trim, and company logo applied to the steering wheel and headrests.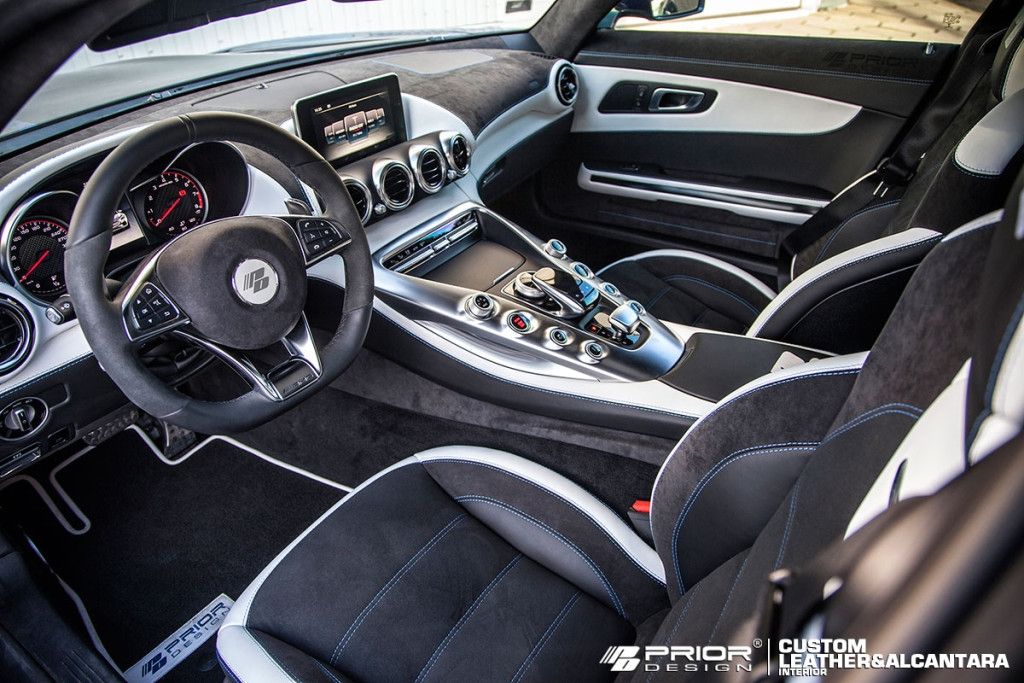 There's no mention of a power upgrade, which means the AMG GT S' 4.0-liter twin-turbo V8 carries on delivering 522 hp (515 bhp) and 670 Nm (494 lb-ft) of torque. That means the coupé will accelerate from 0 to 100 km/h (0-62 mph) in 3.8 seconds and won't stop until it reaches a top speed of 310 km/h (193 mph) — provided that the driver happens to be on a derestricted stretch of the Autobahn.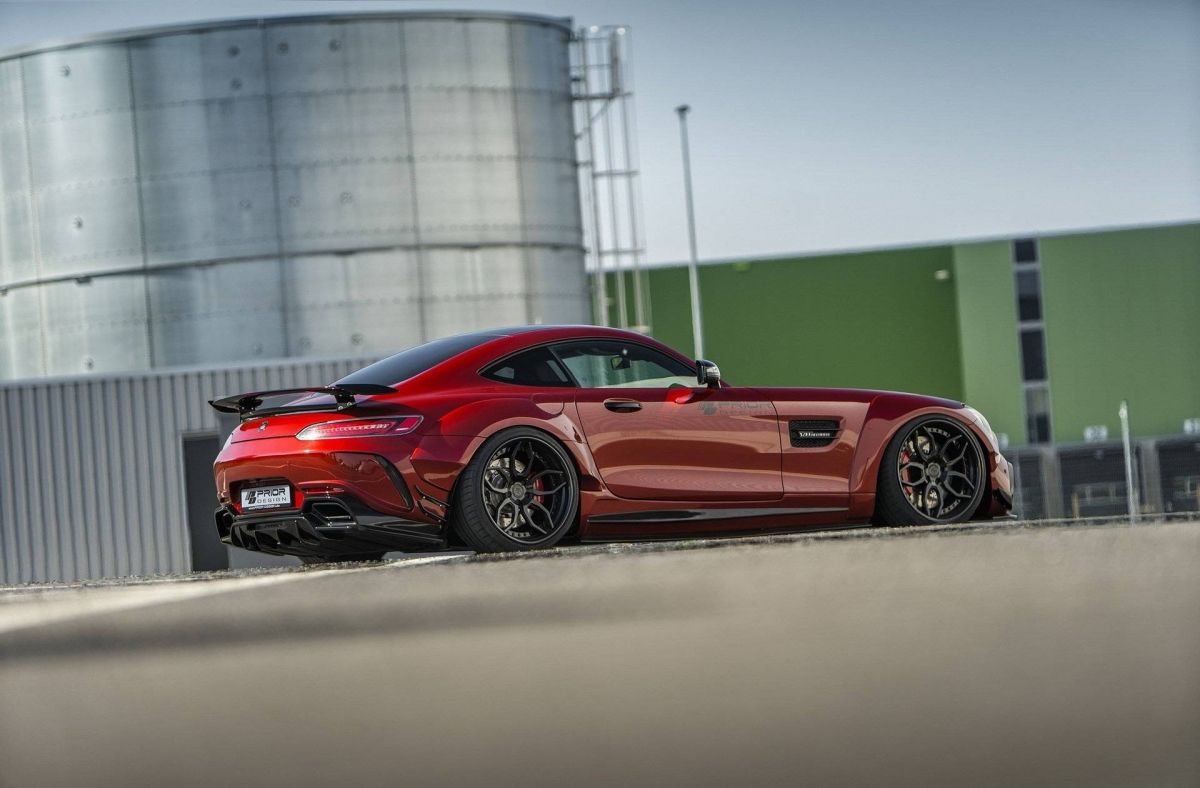 Via Carscoops
READ MORE: 860-hp IMSA RXR One is a Mercedes-AMG GT S with a race car fantasy