All in the name of better aerodynamics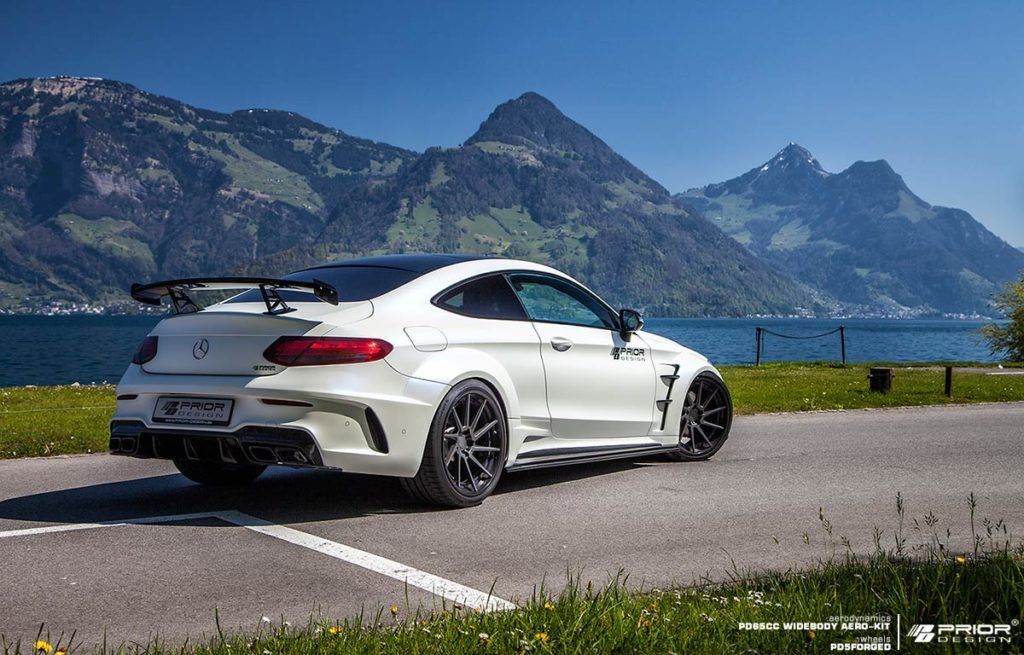 We're receiving tuning examples with a raised eyebrow and a pinch of salt, but Prior Design's work on the Merc-AMG C63 somehow looks right.
A power bump is out of the question, but the C63 Coupé was never a slacker in this department. So the sleek body gets a few vanity-boosting add-ons that make it look like a Black Series model.
The custom pieces include front and rear bumpers with new air intakes, a new hood and fatter wheel arches that hide large forged wheels.
Even the conspicuous rear wing looks good on the C63. It should also act as proof for other tuners, reminding them that not all tuning examples have to be tasteless.