Now that's a properly quick 550-hp all-terrain vehicle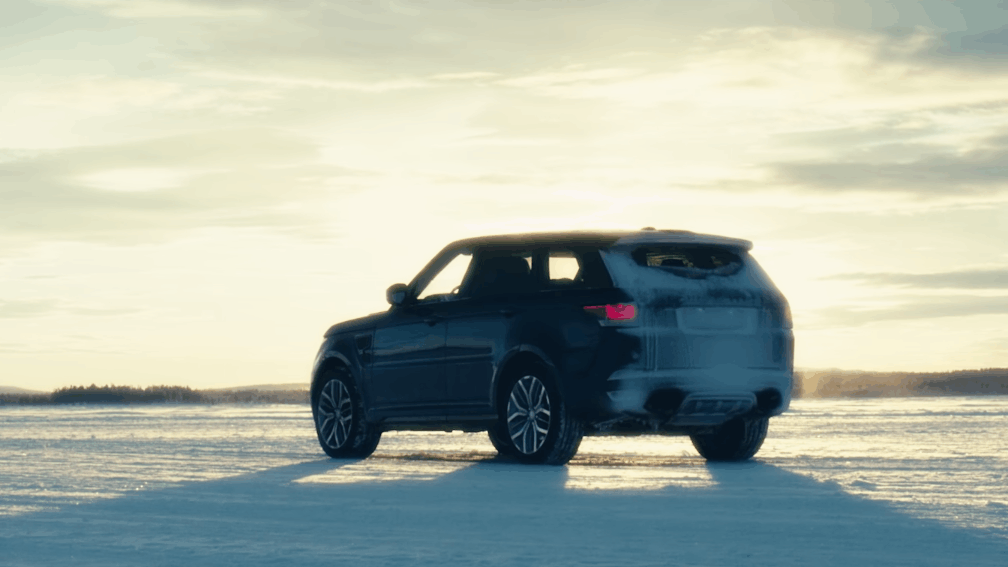 If you want to own a big, high-riding vehicle but also pull some fast sprints, Land Rover has just the thing for you. It's the Range Rover Sport SVR, which borrows the 550-hp supercharged V8 engine from Jaguar (the F-Type R Coupé, for example).
Of course, you still have more than 2.3 tons (5,000 pounds) of Sport Utility Vehicle to fight with, which doesn't make it the type of vehicle to take to the track. In a straight line, however, this jumbo SUV moves fast.
To prove the all-wheel-drive system's capabilities, Land Rover released a video in which a Sport SVR (equipped with standard Michelin 275/45 R21 all-season tires) completes 0-to-62 mph runs on various surfaces, from asphalt to gravel, sand, mud, and snow.
On the most adherent surface (asphalt) the SVR boasts a 4.7-second run while on gravel it reaches 62 mph in 5.3 seconds. On grass and sand, the high-performance SUV is 0.2 seconds slower than on gravel, with a time of 5.5 seconds. Reaching the same velocity on mud takes 6.5 seconds, while on snow the SVR needs 11.3 seconds to pull a 0-to-62, which is still impressive. Not as impressive as a 62-to-0 in the same context, we're guessing.
Land Rover loves to put the SVR in slippery situations. In November last year, they even made a snow replica of the Silverstone circuit near the Arctic Circle to provide testing grounds for the fastest Range Rover money can buy.