This car has been repatriated from the U.S. and upgraded for modern driving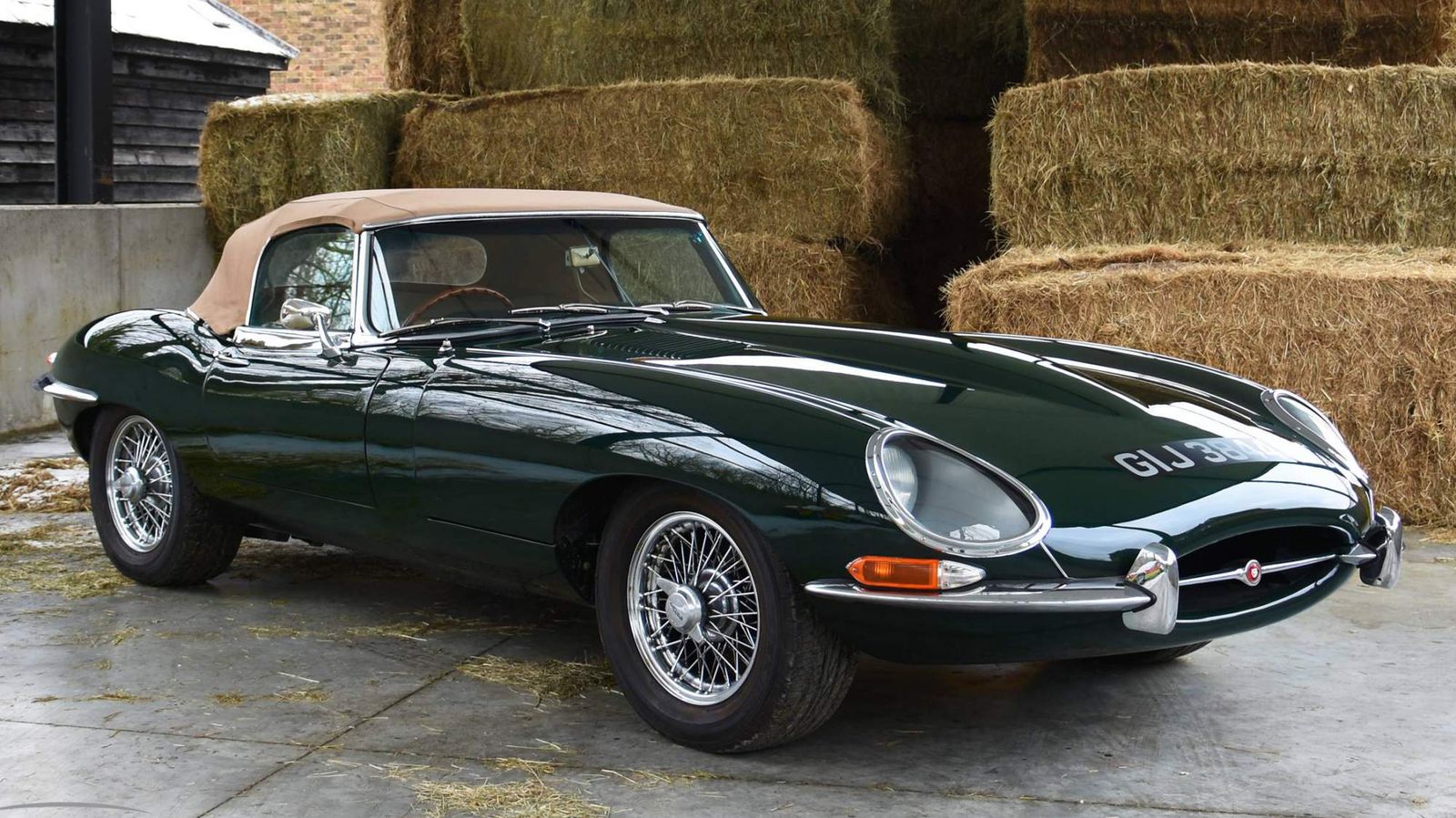 The Jaguar E-Type needs no introduction, as it's one of the most recognizable and iconic sports cars ever made. While all versions of the E-Type are highly sought after, collectors have a soft spot for Series 1 models, built between 1961 and 1968.
It's a great event whenever one of these cars goes up for sale, given how rarely they trade hands.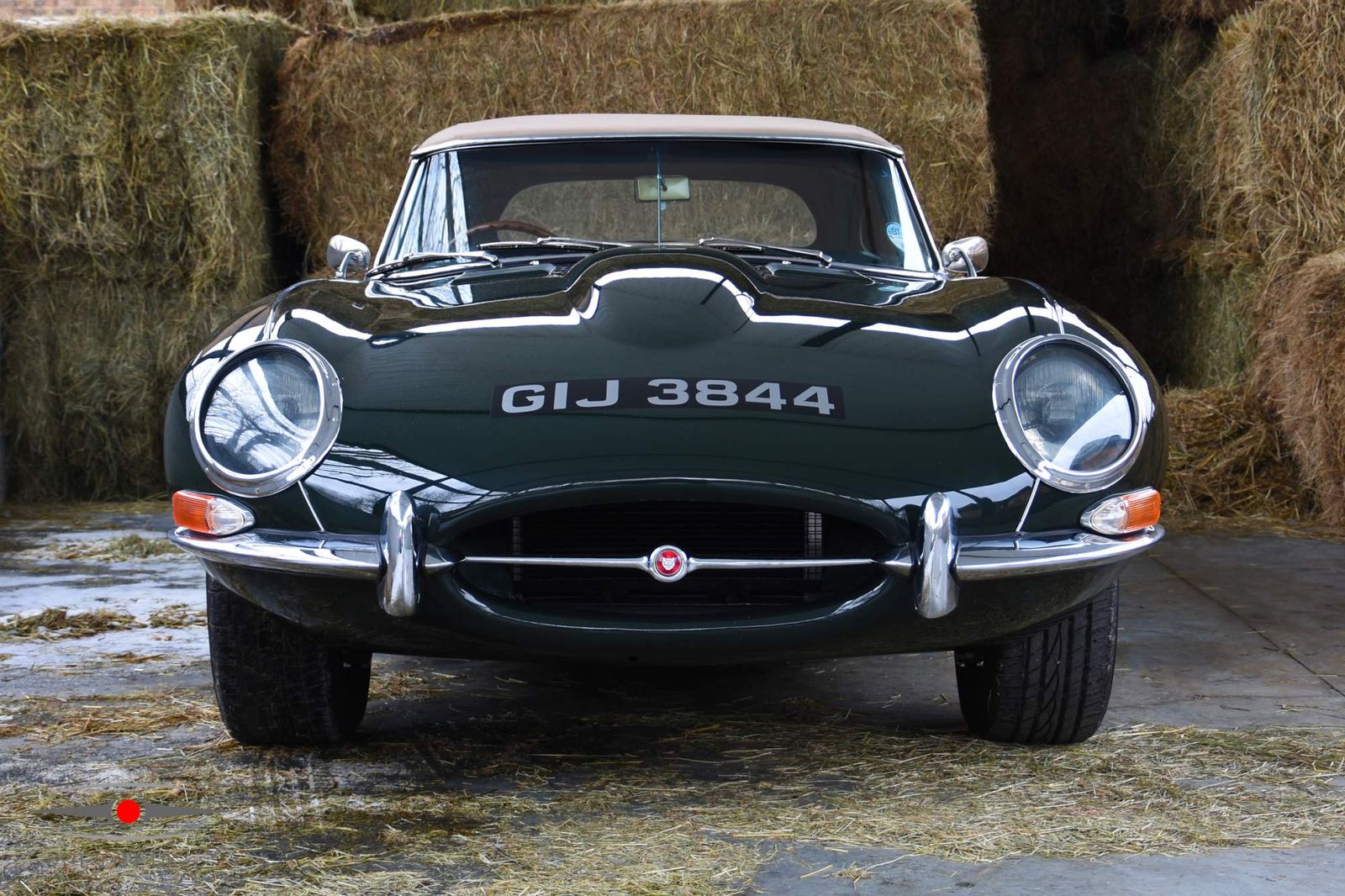 So if you're in the market for a Series 1 E-Type, this may be your chance to get your hands on an immaculate example with a tumultuous history. E-Type UK has listed for sale an ultra-rare Jaguar E-Type Series 1 4.2 Open Two Seater model that started life in 1967 as an export car for the United States.
The car spent most of its existence in rust-free California, with the original owner being a man called Richard J. Neilam. E-Type 4.2 models were targeting contemporary V8-powered U.S. sports cars, and Neilam certainly enjoyed the E-Type's combination of inline-six smoothness and sensational looks.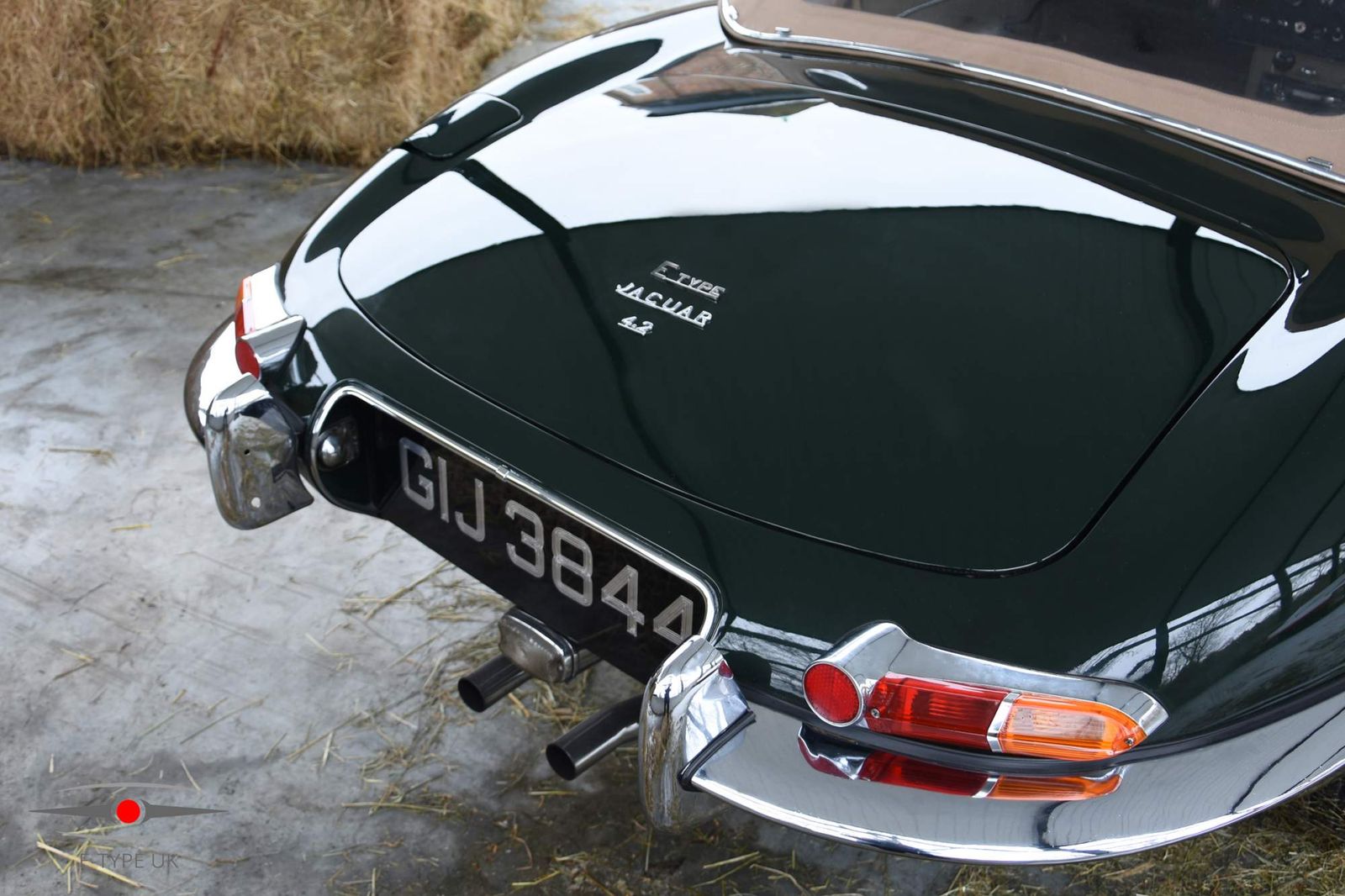 The car got imported back to the United Kingdom in the middle of 2011, where it was brought to E-Type UK for a complete restoration. The new owner wanted the car brought up to date and ready for modern driving, with E-Type UK performing "substantial conversion and upgrade work" on the Series 1 roadster. As part of the restoration, the car was completely converted to UK Series 1 specification, including a right-hand-drive conversion, Series 1 dash conversion, triple SU carburetor upgrade, and headlight closing.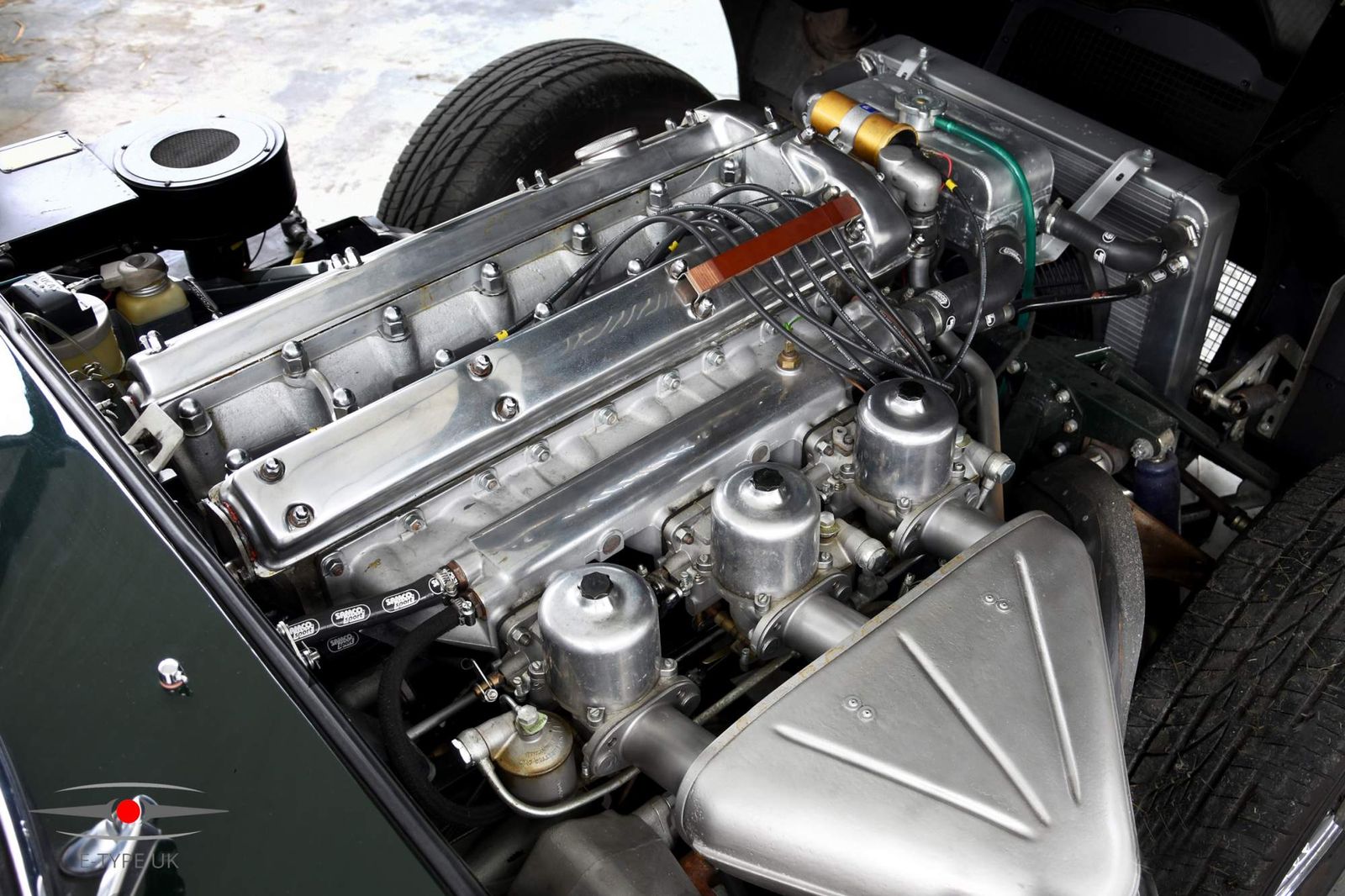 While at it, the specialists also fitted a five-speed transmission instead of the original 4-speed synchro gearbox, aluminum radiator and header tank, electronic ignition, and wider triple-lace wheels. E-Type UK doesn't offer any specs but we do know the stock 4.2-liter inline-six engine delivered 265 hp, allowing the fixed-roof E-Type to sprint from 0 to 100 km/h in approximately 7 seconds and reach a top speed of 150 mph (241 km/h).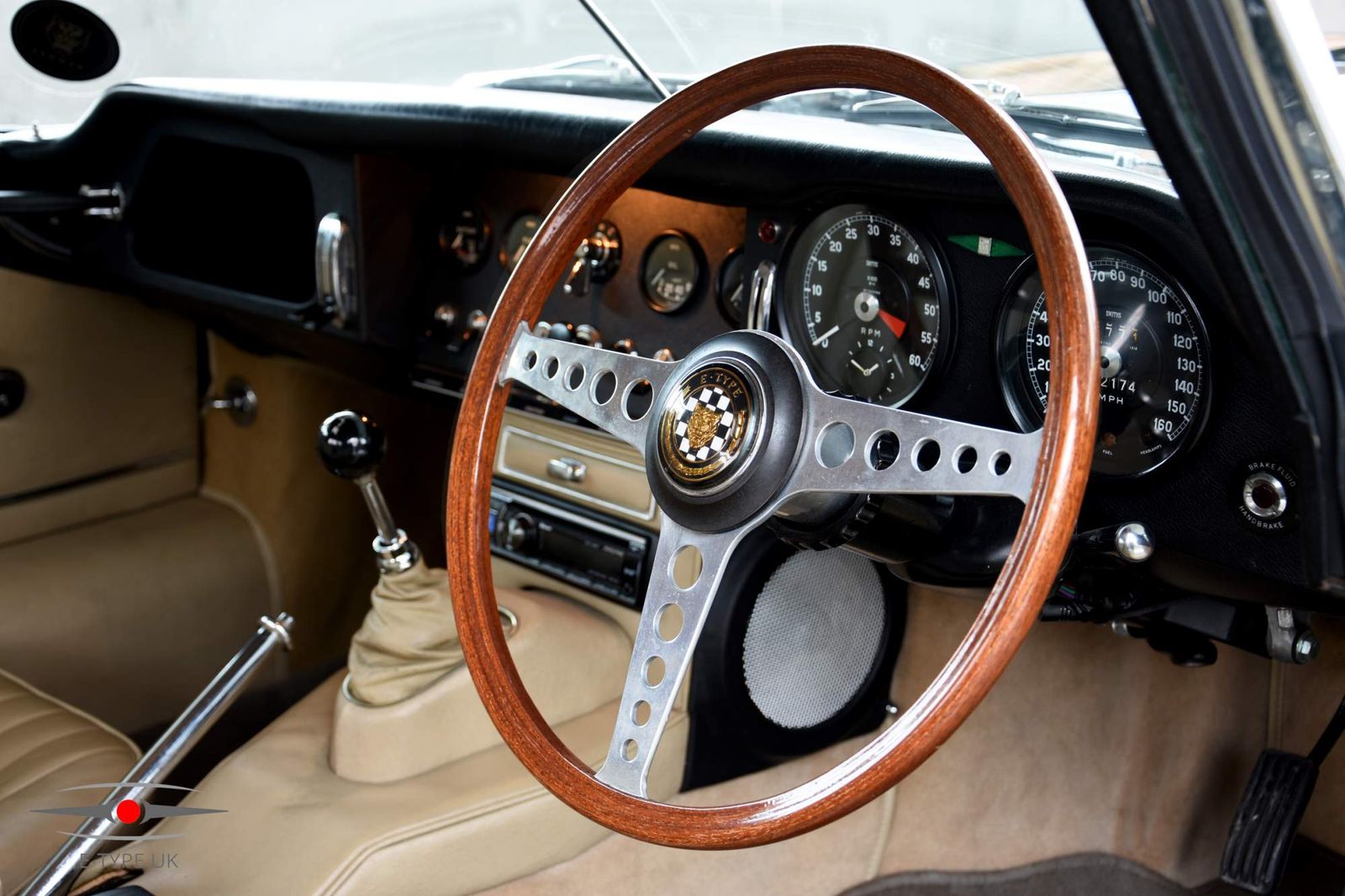 They didn't dare touch the original British Racing Green paint and contrasting beige interior, which have been given back their original shine. With only 2,100 miles on the odometer, the car is mechanically perfect and drives excellently — better and quicker than in its youth thanks to the mechanical upgrades.
If you like the car, there's one "minor" detail to consider: it costs £145,000 (or about $205,000). Think that's a bit steep? Watch the following video and you'll understand why it's worth every penny.
READ MORE: Jaguar changes history by electrifying a 1968 E-Type roadster