E90 3-Series BMW plays the Autobot for us. Or is it a Decepticon?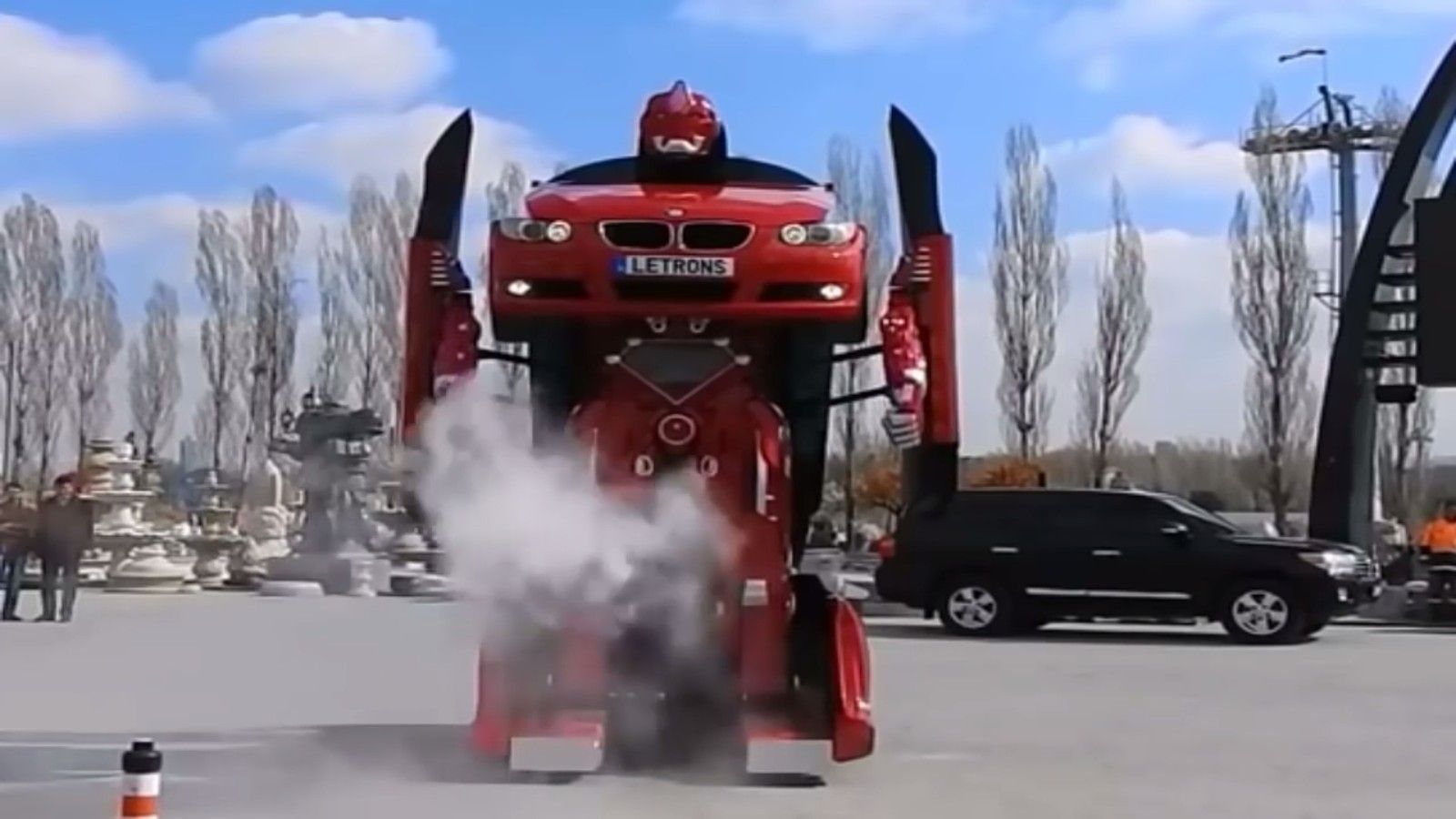 This is all that you need to know: the guys from Letrons, a Turkish R&D Company, took an E90 BMW 3 Series and gave it special powers.
The BMW 3 Series Transformer has everything: it can drive on its own (well, at least via a remote), it can transform into something like a big red mean machine, it can make the weirdest sounds in the world, and, of course, it can spew fumes out of the wrong orifice.
At the end of the day, one question remains: Autobot or Decepticon?
Via TwistedSwifter