Sadly, it's for Latin America only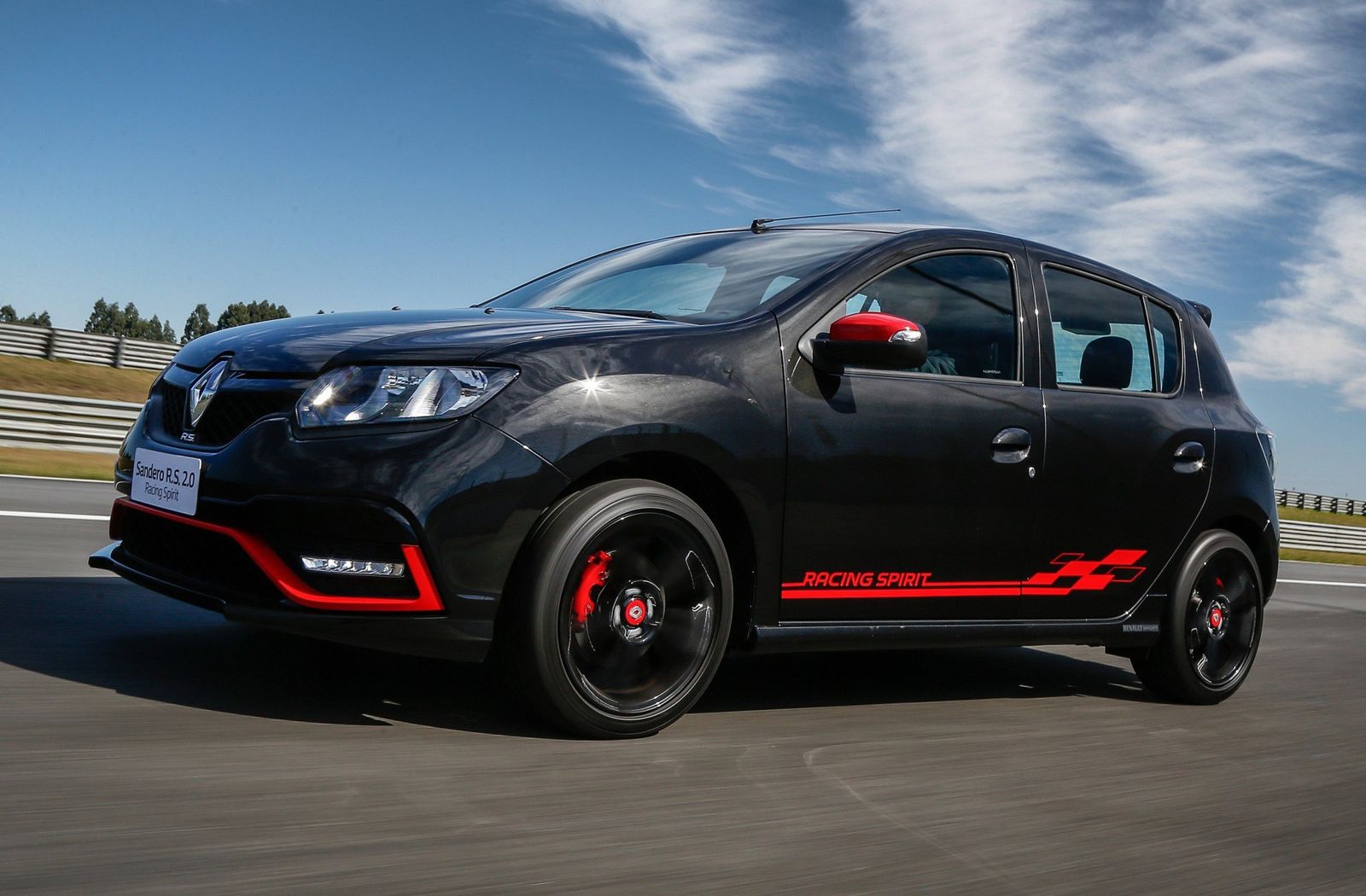 Although Renault Sport is headquartered in France, its most affordable car is not available in its home market — nor in any other European country, for that matter.
It's a shame because a budget hot hatch would be very successful in Europe, where expensive hot hatches sell like hotcakes. So, until Dacia brings to market a Sandero RS, all we can do is check out the latest version of the Renault-badged Sandero RS 2.0 from South America: the Racing Spirit limited edition model.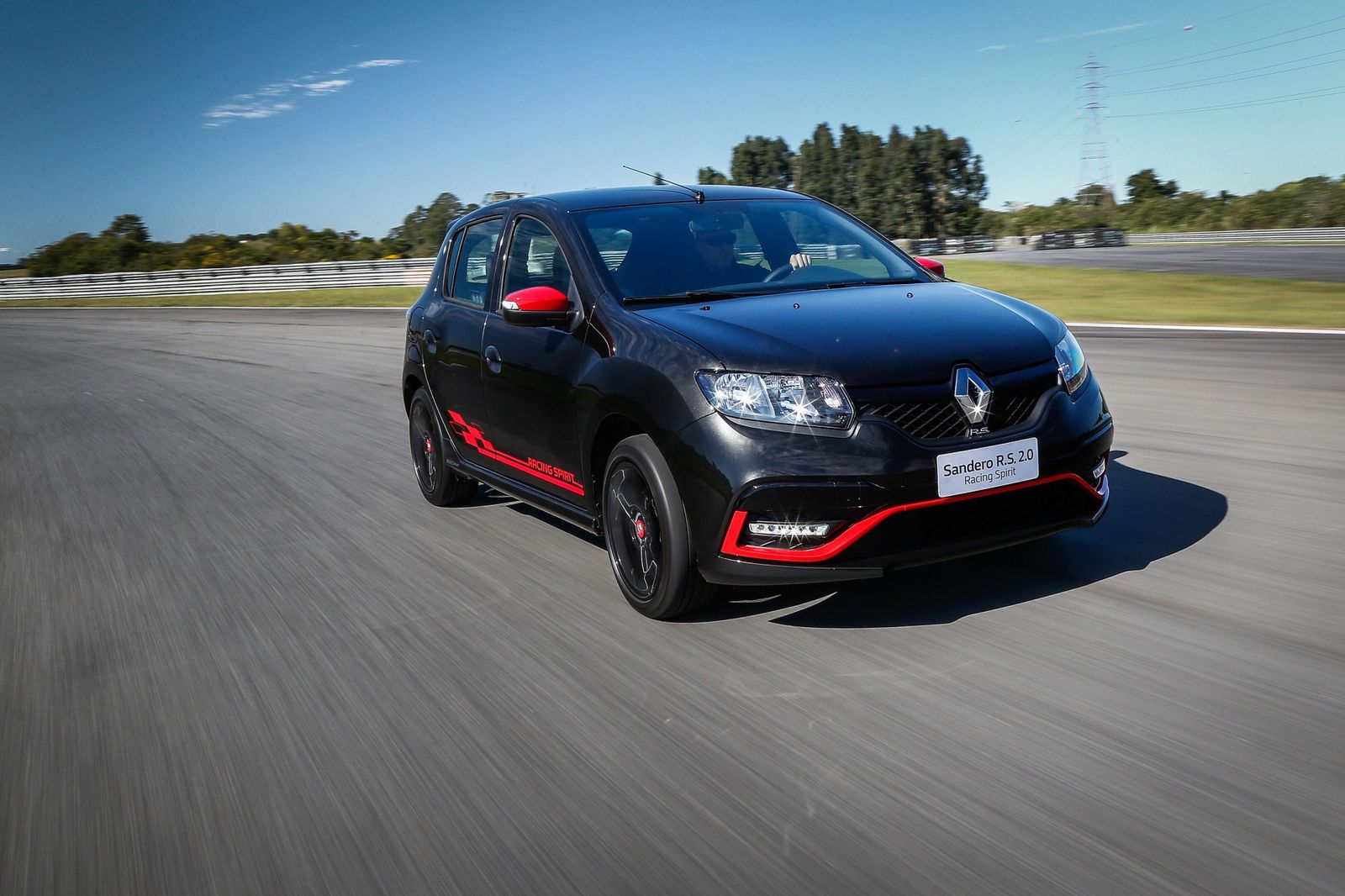 Brazil's best-selling hot hatch now gets a more attractive livery, as well as styling and performance updates including new 205/45 R17 Michelin PS4 tires with 17-inch alloy wheels, red brake calipers, and red wheel center caps. Red accents also include the F1-style blade, side mirrors, rear diffuser, and new "Racing Spirit" side stripes.
Inside, the Sandero RS 2.0 gains a numbered plate near the gearshift lever that attests its limited edition status, red side air vents and speedometer trim ring, and an all-new black ceiling. Other red accents can be found on the seats (stripes and stitching), while the glossy black center fascia and inner door handles provide complete the black and red interior color combination.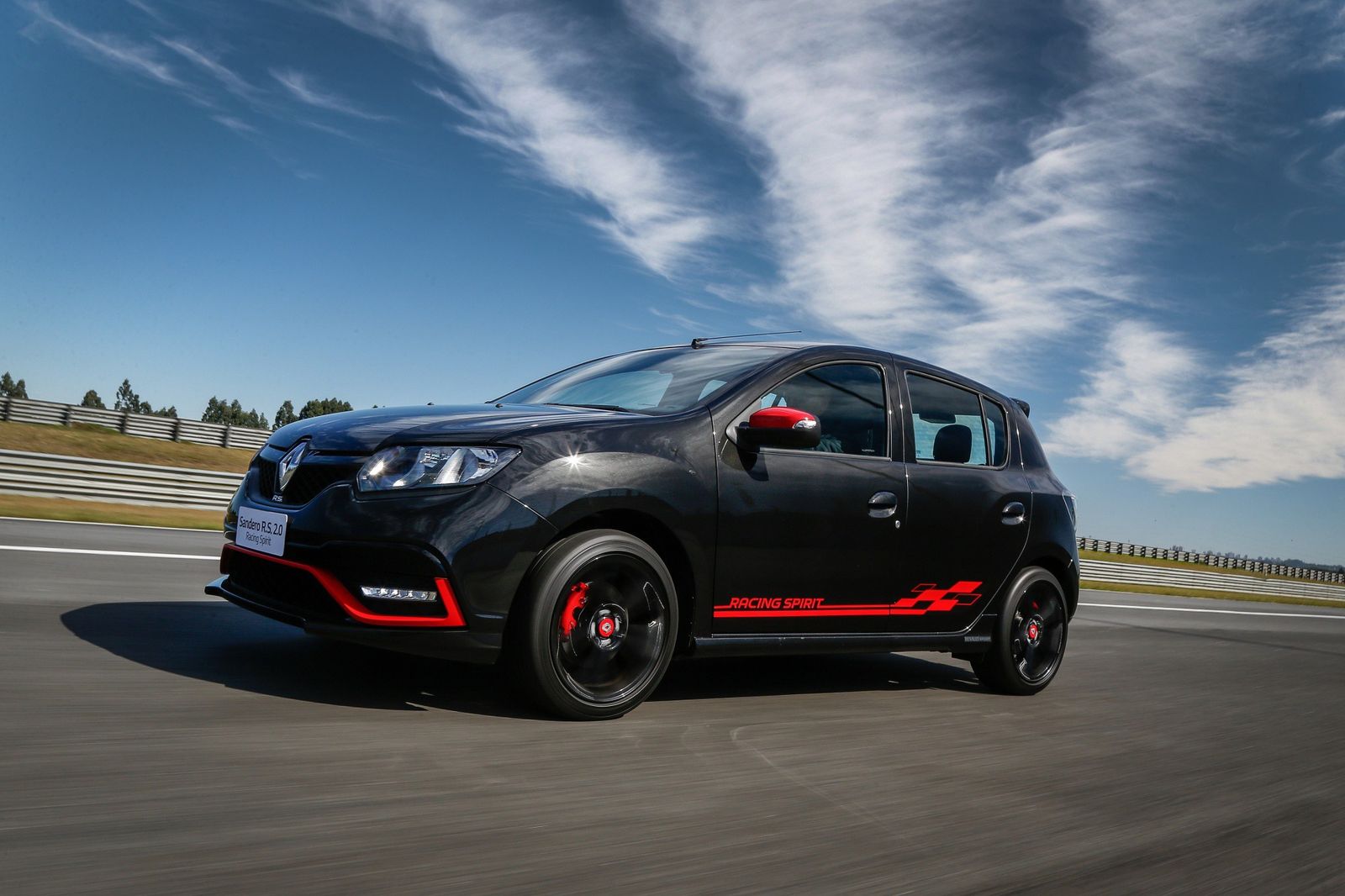 The engine remains the same 2.0-liter naturally aspirated four-cylinder gasoline unit that delivers 150 hp and 205 Nm (151 lb-ft) of torque when fueled by ethanol (145 hp and 198 Nm on gasoline). Mated to a six-speed manual gearbox with short ratios, the Sandero RS 2.0 need 8 seconds to reach 100 km/h from a standstill and tops out at 202 km/h (126 mph).
The budget hatch features a sports suspension, an electro-hydraulic steering tuned by Renault Sport, and four-wheel disc brakes. It also features the R.S. Drive system which offers three driving modes: Standard, Sport, and Sport+.
Built in a run of 1,500 units at the Renault plant in Curitiba, Brazil, the Sandero RS 2.0 Racing Spirit will cost R$66,400 (approximately $21,250) in Brazil. The model will debut at the Buenos Aires Motor Show (June 10-20).