It looks, drives, sounds and feels fantastic, the latter according to the video review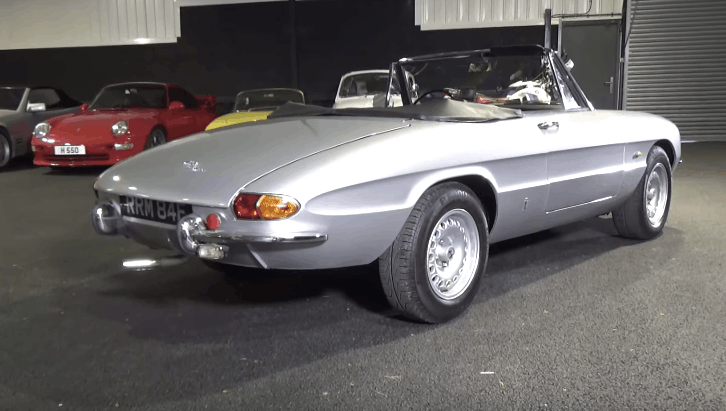 While you may think you know the 1960 and 1970s Alfa Romeo Spider, you're probably thinking of the Series 2 model with the chopped off rear end, but while it may be the most numerous, it's neither the first, nor the prettiest.
Alfa Romeo actually started manufacturing the Spider in 1966 and until 1969 it made a version that's even easier on the eye compared to the one everybody knows. The manufacturer called it "osso di seppia" to set it apart from the more common later model known as "coda tronca."
It could be had with either a 1.3-liter 89 PS engine in the Junior, a 1.6-liter in the Spider 1600 or a 1.75-liter in the Spider Veloce.
The car driven, owned and reviewed by Harry Metcalfe of Harry's Garage is a Spider 1600 model that when restored received the larger 1750 engine for a dose of extra oomph. His car also has desirable (but not even optional for the car) alloy rims and it all looks achingly beautiful. Drives accordingly, too.