Jay Leno really liked the fact that it is a 70s style custom job; nothing overly modern here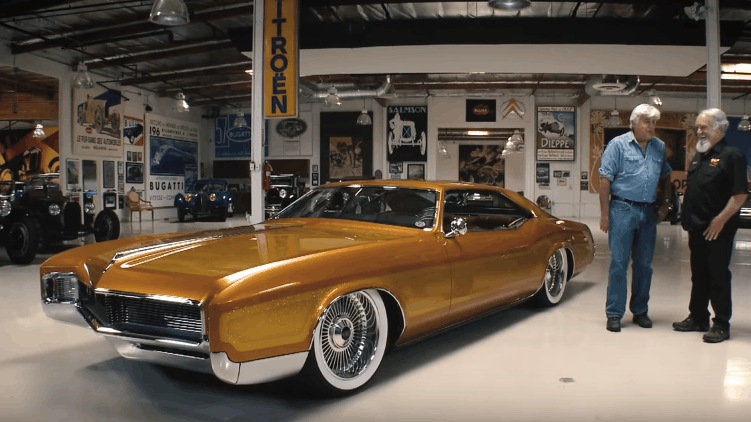 Whenever you see a custom 1960s or 1970s American classic these days, it's usually tuned to some extreme: it's either all about bringing it up to date visually or giving it modern performance parts to make it drive like a modern car. However, for some these approaches ruin a classic's appeal, which is why some people choose a more traditional approach.
Take this stunning gold and gold flake 1966 Buick Riviera featured on Jay Leno's Garage. Its builder had a very particular idea when he set out to modify the car: he wanted to mod it very similarly to how it would have been done back when the car was new.
His idea was to mimic the process that would have been put in place back in the day. They first found the car, restored it back to original condition, then proceeded to chop its top, have custom wheels made for it and up the power of its engine using higher-spec parts.
To give you an idea of the approach used here, this car still uses original drum brakes… But Jay seems to love those for a very particular reason.