One-off Skoda Rapid fastback coupé looks faster than it goes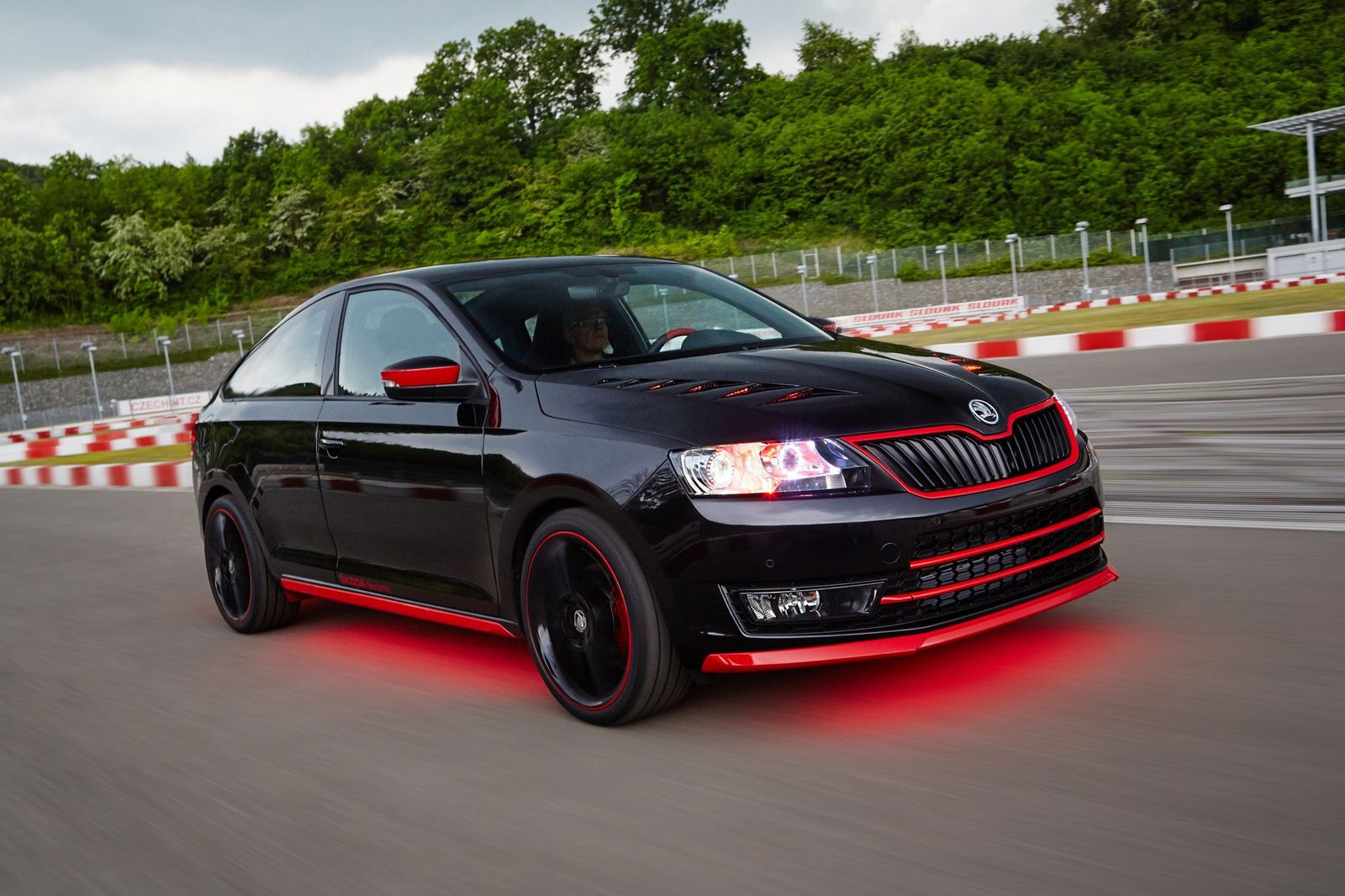 What happens when you let apprentices build their dream car? If you ask Skoda apprentices, the answer is the Atero concept vehicle. Based on the Skoda Rapid Spaceback, the Atero ditches the rear doors and adopts a fastback coupé shape.
The fully functional, one-off car is not the most beautiful vehicle you'll see, but you have to appreciate the effort put into it by the 26 students who consider it a "dream coupé." The 4.3-meter long Skoda Atero has its B-pillars moved further to the rear while the incline of the C-pillars is sharper than on the Rapid Spaceback.
Another design change is the more pronounced sloping roofline while the window edge behind the doors points upwards. There are more modifications to the Atero: the extended doors, the tailgate aligned with the new angle of the C-pillars, the long edge spoiler, and the redesigned taillights.
Those with a keen eye for detail will also notice the vents in the engine hood and front bumper, the Octavia RS-sourced tailpipes, the red details, the LED headlights with red backlights, and the black-painted 18-inch Turini wheels with red stripes taken from the Octavia.
The body is painted in metallic Black Magic while accessories like the wing, spoilers, and door sills come in Corrida Red. Inside, the Skoda Atero features LED ambient lighting and an 1,800-watt, 14-speaker audio system with a 400-watt subwoofer in the boot.
While it looks sporty enough on the outside, it doesn't have a high-performance powertrain. The 125 PS (123 hp) 1.4-liter TSI engine mated to a seven-speed dual-clutch transmission will not blow drivers away with its performance.
Don't expect to see the Atero in production, though, as the one-off car is just for show. The concept vehicle is the third "student car" from the Skoda Academy, following the CitiJet in 2014 and the FUNSTAR pickup last year.