Official world premiere is taking place at the IIHF Ice Hockey World Championship in Bratislava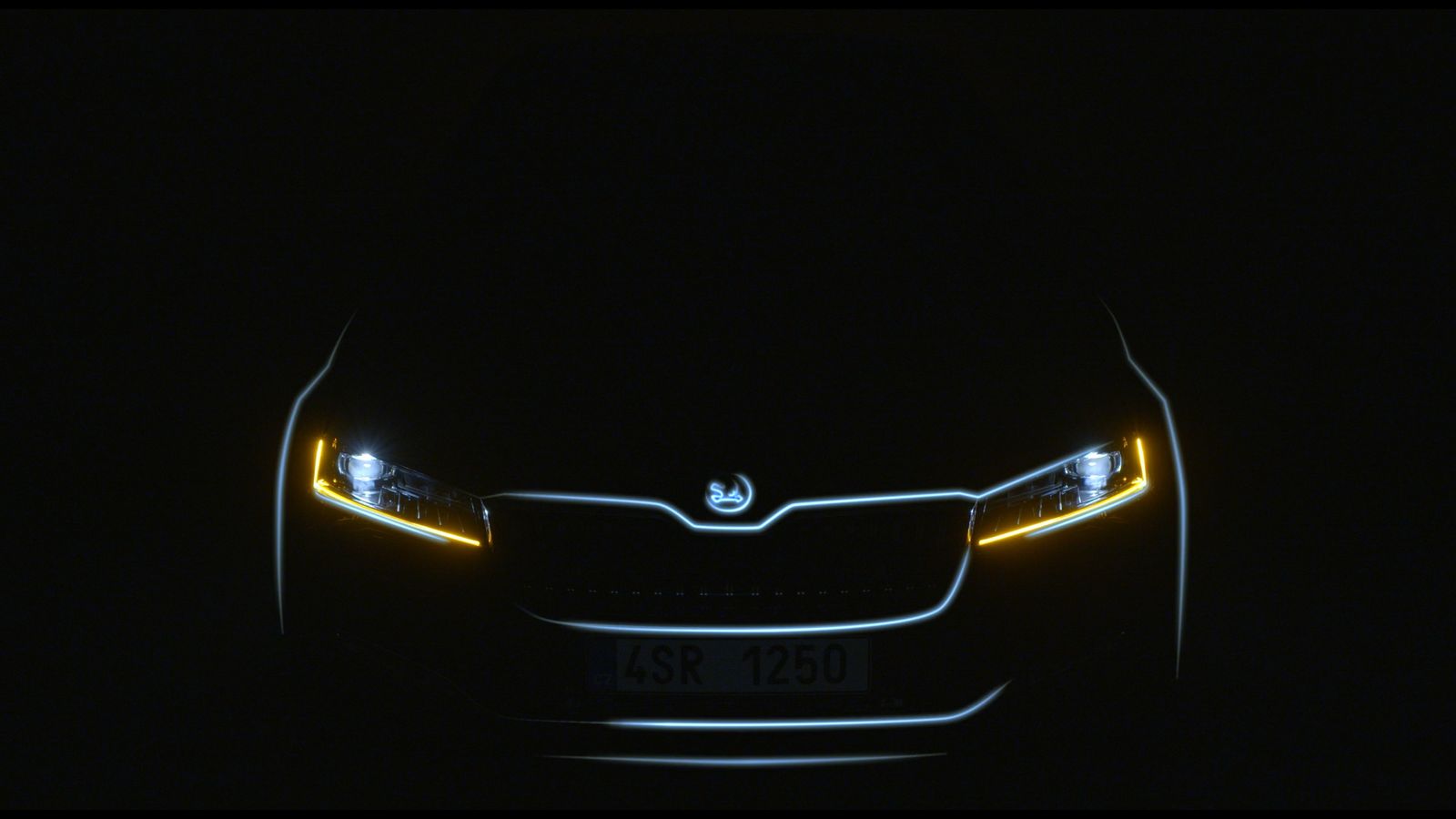 Skoda is revealing a few details about the new car ahead of its official premiere.
The design sketch shows the sharply drawn headlights, the fog lights with their distinctive strip, and the grille typical for Skodas. The car's rear section is also set for a change. For the first time, the Superb will use the Skoda name in letters instead of a logo.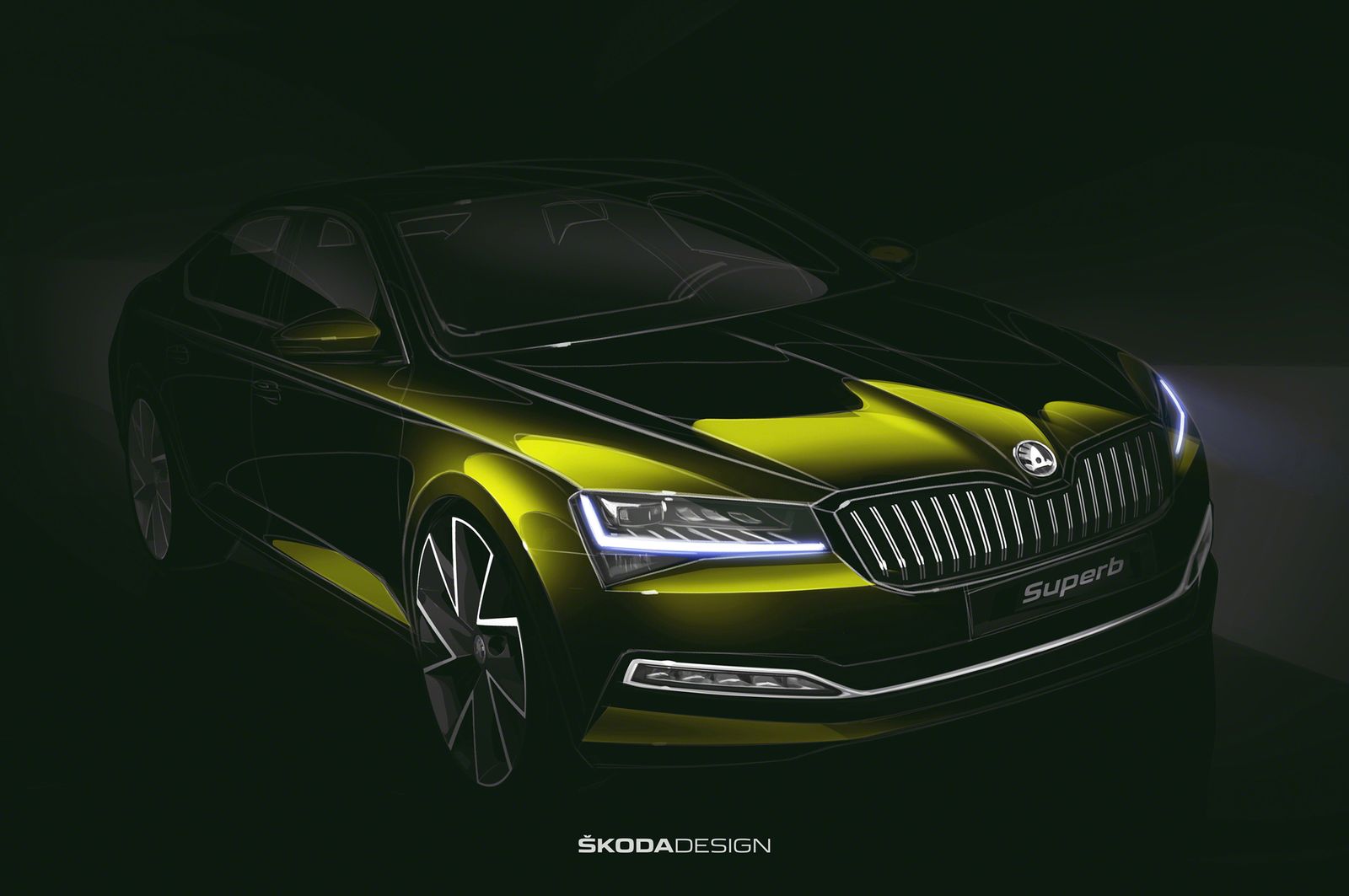 Skoda also revealed that Superb facelift will be the first model to feature full LED Matrix headlights. Matrix technology generates a light cone from several individually controlled segments, allowing the driver to use the full beam without dazzling oncoming vehicles. This system relies on a camera in the windscreen to detect oncoming traffic.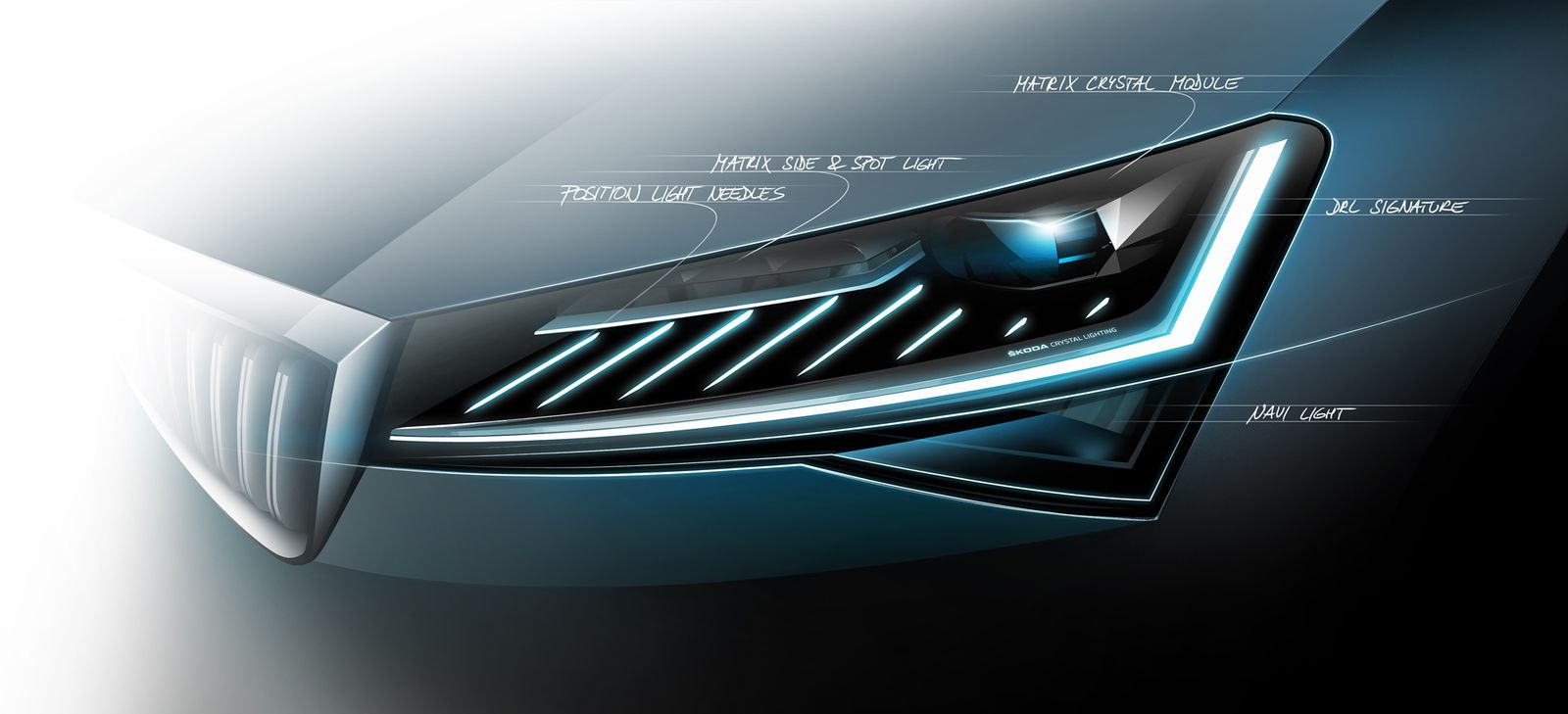 LED technology is also used in the newly shaped fog lights. The dynamic look of the full LED rear lights is compounded by dynamic direction indicators, which light up sequentially, starting from the inner side of the light and sweeping outwards.
The headlights also incorporate the animated Coming/Leaving Home feature, which automatically switches part of the front and rear lighting on and off when you unlock or lock the car.

We also know that the new facelifted Skoda Superb will be available in the rugged Scout version for the first time.
Official premiere of the upgraded Skoda Superb will take place on May 23rd at the IIHF Ice Hockey World Championship in Bratislava, Slovakia. As the official main sponsor of the world championship for many years, Skoda is using the sporting event as the setting for a vehicle presentation for the first time.