More power for the new smart courtesy of Mercedes-Benz savvy tuner Brabus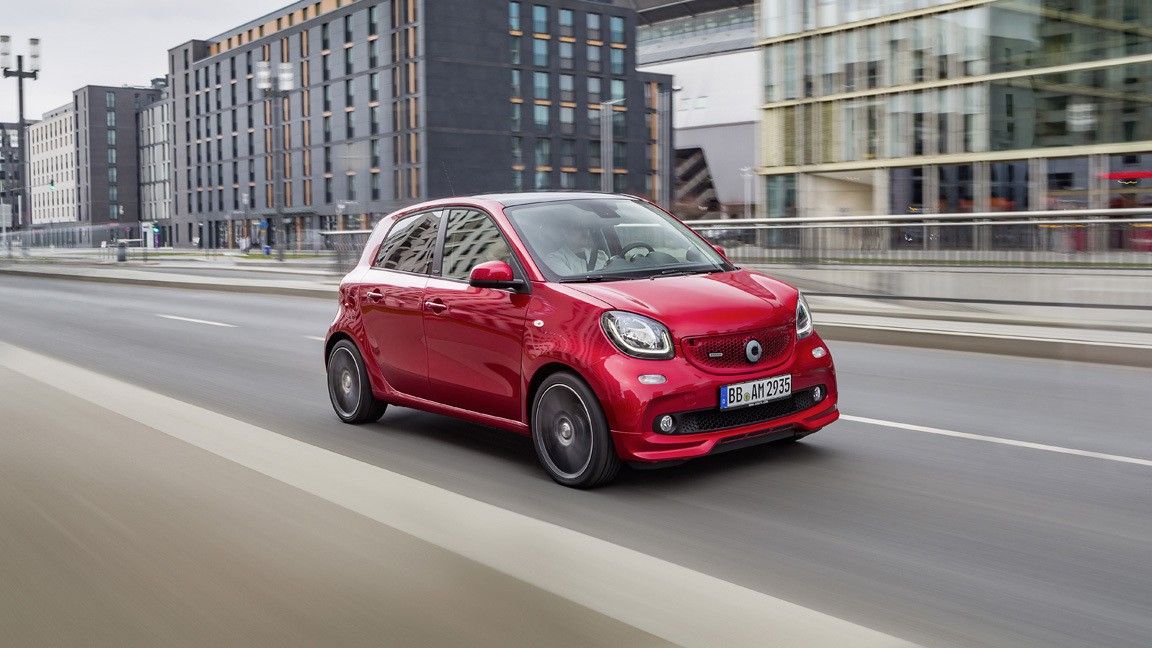 Official figures say the new smart Brabus relies on 109 hp and 170 Nm of torque at 2,000 rpm but let's face it, looking at the tuner's stable this is by far the least powerful ride to wear the B logo.
However, since the smart Brabus is still a smart, a lot of grunt is not a necessity. Yet Mercedes-Benz claims the fortwo Brabus can reach a top speed of 180 km/h and sprint from 0 to 100 km/h in 9.5 seconds.
For that to happen, engineers opened their trick boxes and raised fuel pressure by 2 bar, optimized the engine's air intake, brought the 20% stiffer Brabus Performance suspension to the party and reduced body roll by 9% courtesy of an anti-roll bar for the front axle and ESP adaptations.
Then they rigged the steering system to return more torque for an increase in feedback and included a Race Start feature, which automatically sets the optimal rpm and clutch slip for optimal acceleration from a standstill.
Along with the introduction of the new smart Brabus comes a new equipment line called smart Brabus Xclusive. In essence, we're talking about seats wrapped in a combo of nappa leather/black leather with grey contrasting stitches, a cockpit clock and a rev counter, complemented by Xclusive badges. The new trim also includes a standard LED and Sensor pack for the driver and front passenger and a removable cargo box in the rear seats.