This is one for the record books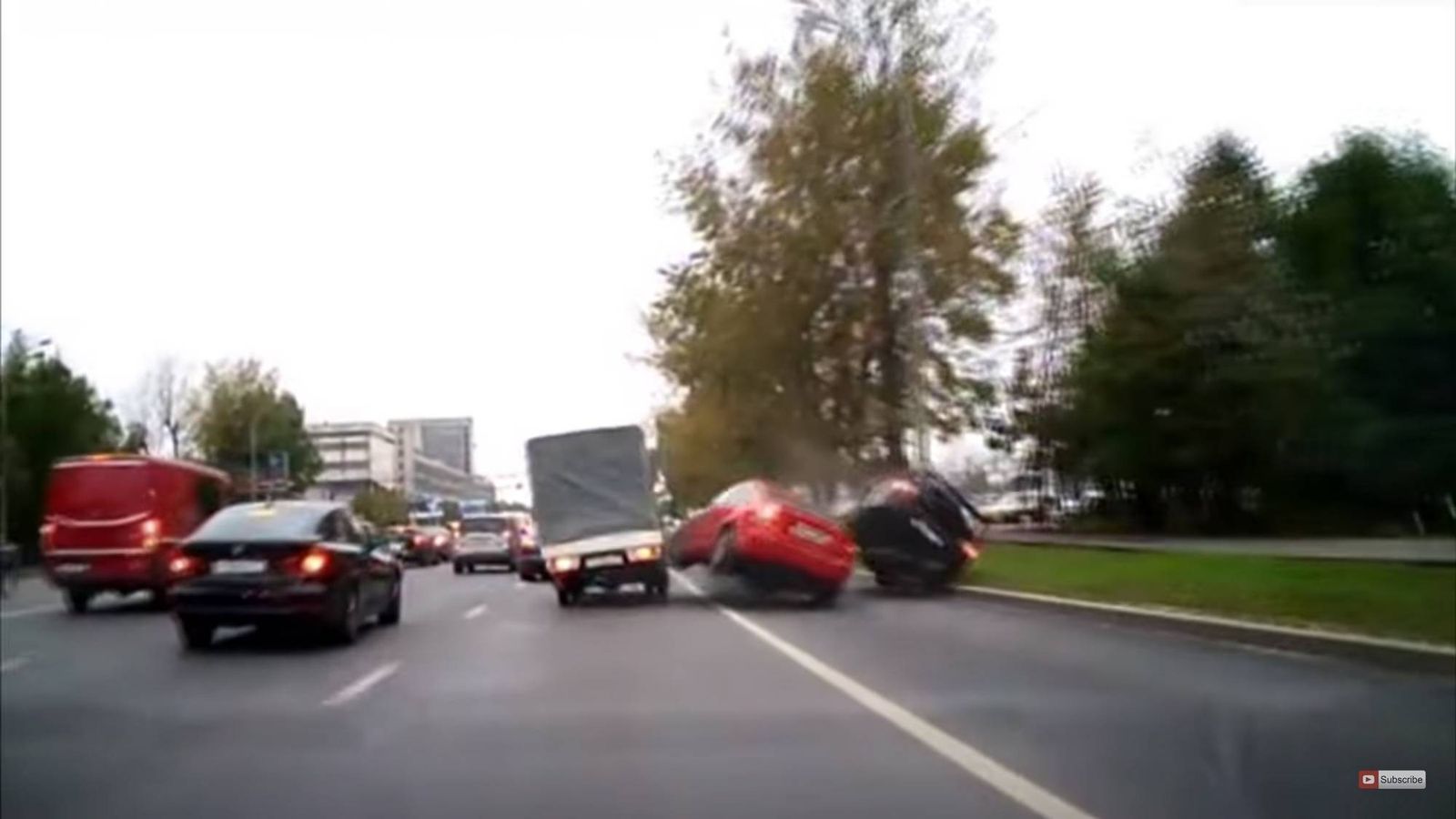 We can safely say the video is just a guide on how to flip your car on the side in under three seconds. The balloon was the only one that got out unscathed. Which brings a couple of questions to mind – is this IT's car? More importantly, what else was in that trunk?
Watch closely how some fast maneuvering and poor judgment by two drivers can result in something that looks like a comedy sketch. This is all happening in Russia, the land of spectacular crashes and omnipresent dashcams. We can tell this by reading the license plates.
In case you were wondering why seemingly every Russian driver out there has a dashcam, we have to tell you it is because the insurance companies demand it. And for good reason! Just watch the video below or more similar ones here.