It's huge!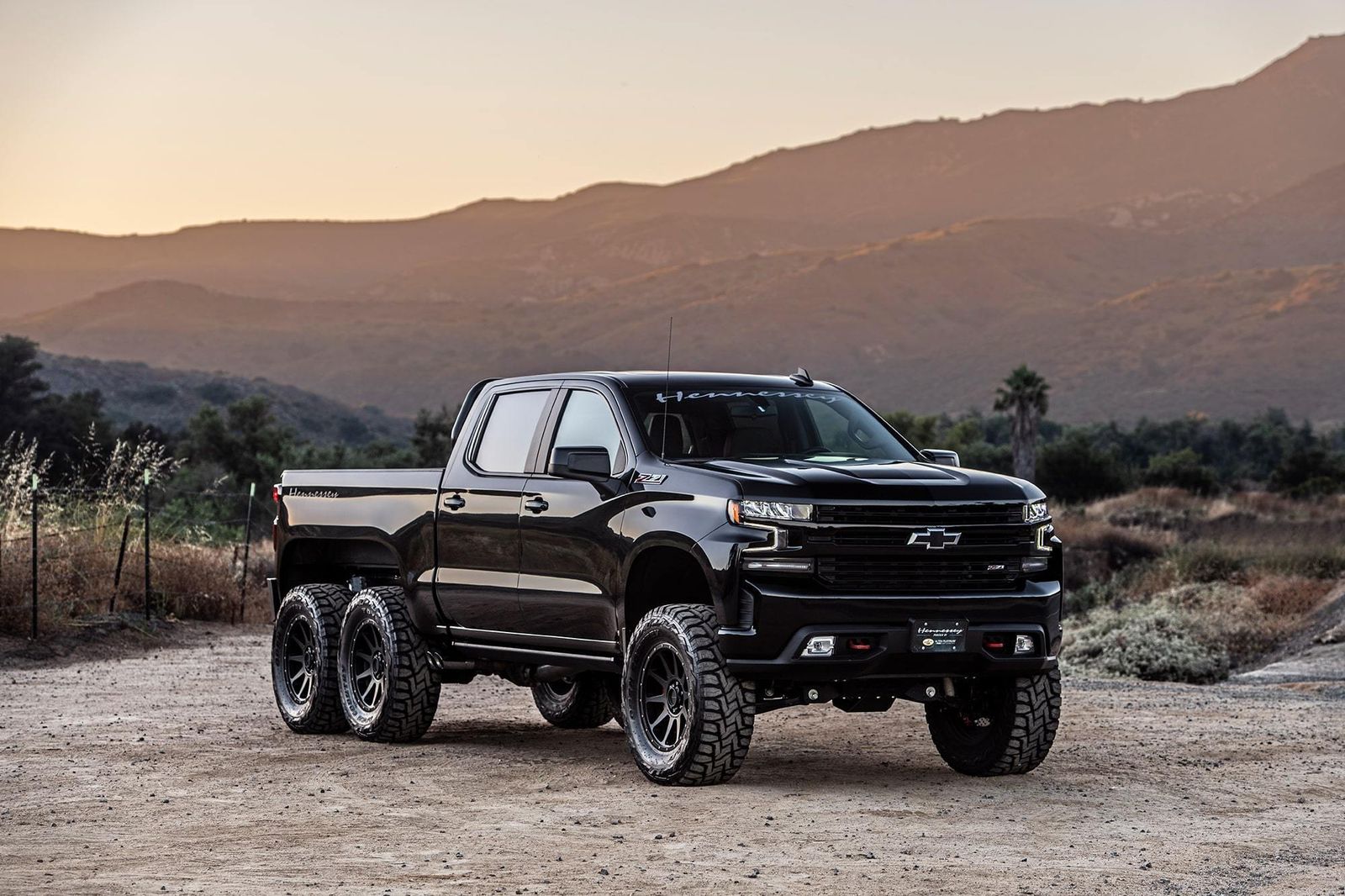 We first heard of it last year, but now it's here!
Following the success of the company's VelociRaptor 6X6, the team at Hennessey Performance (HPE) is adding another six-wheel drive truck to their stable of exclusive off-road vehicles: The Hennessey Goliath 6X6.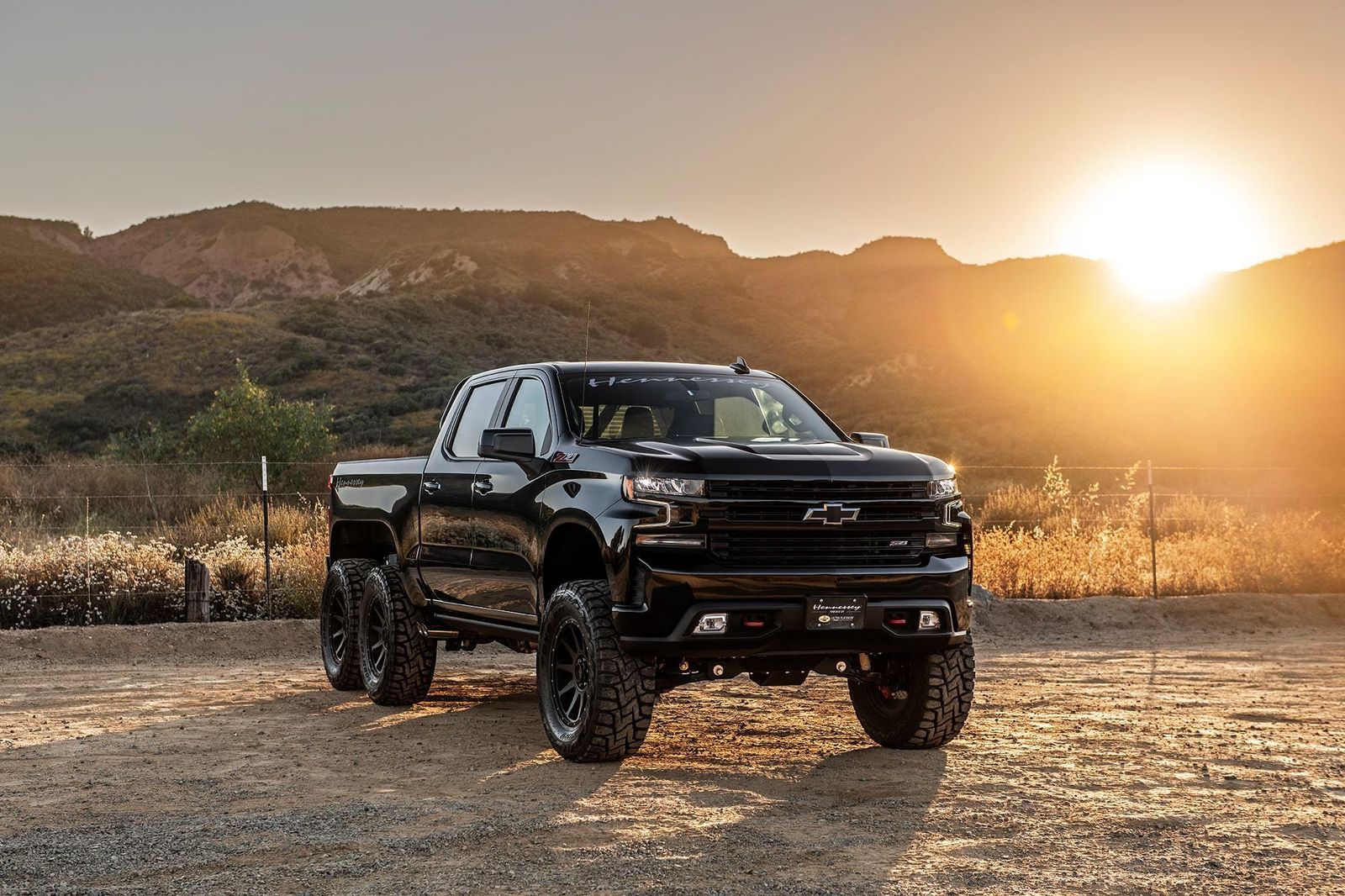 Based on the 2019 / 2020 Chevrolet Silverado truck, the Goliath 6X6 takes the already very capable Chevy 4X4 truck and elevates its off-road capabilities to another level.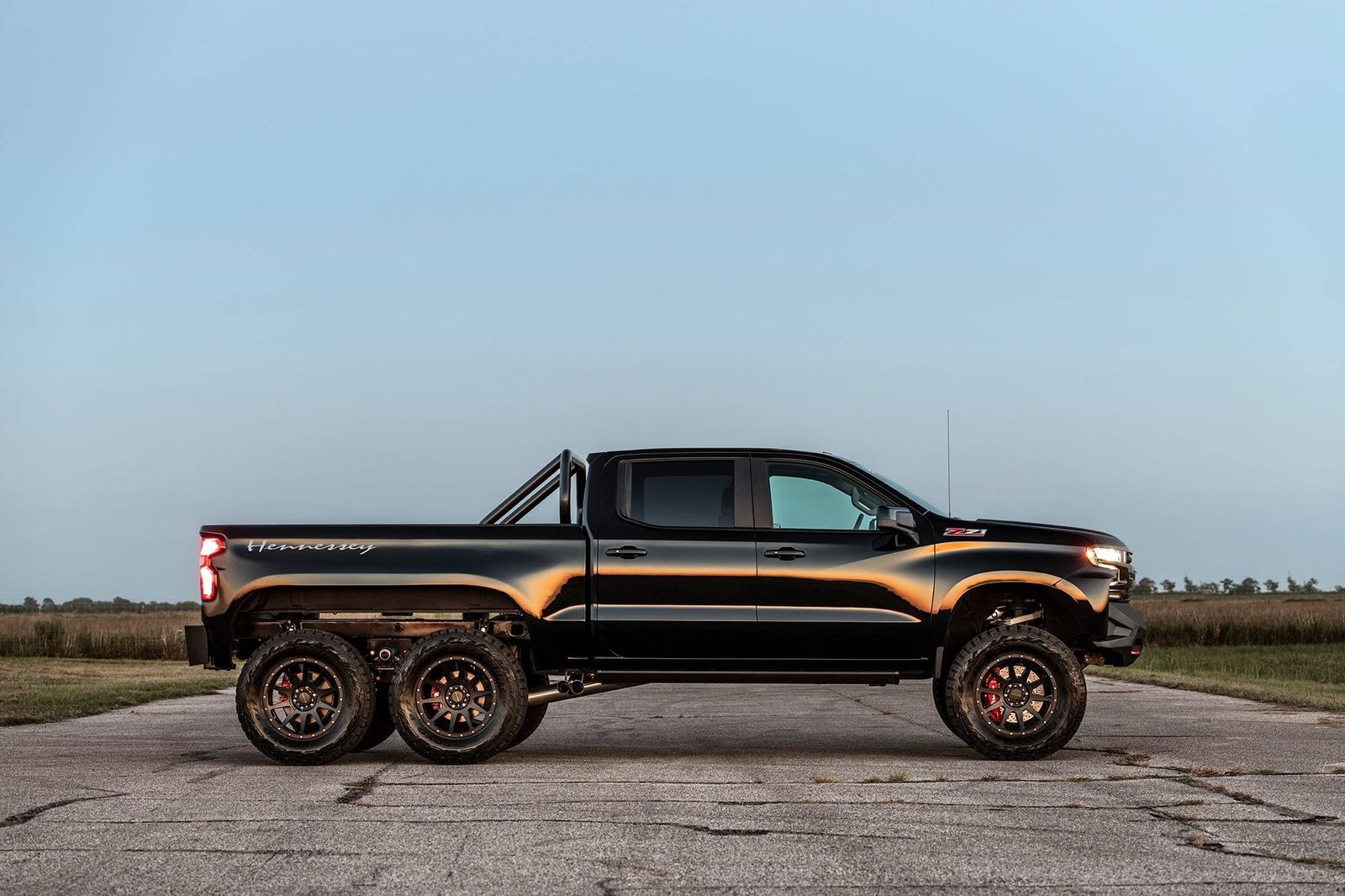 "We are very excited to offer our new Goliath 6X6 alongside our Velociraptor 6X6 truck," said company founder & CEO, John Hennessey. "These are very exclusive and unique vehicles that make a huge statement anywhere our clients go – whether its Rodeo drive or the sand dunes of the Sahara Desert."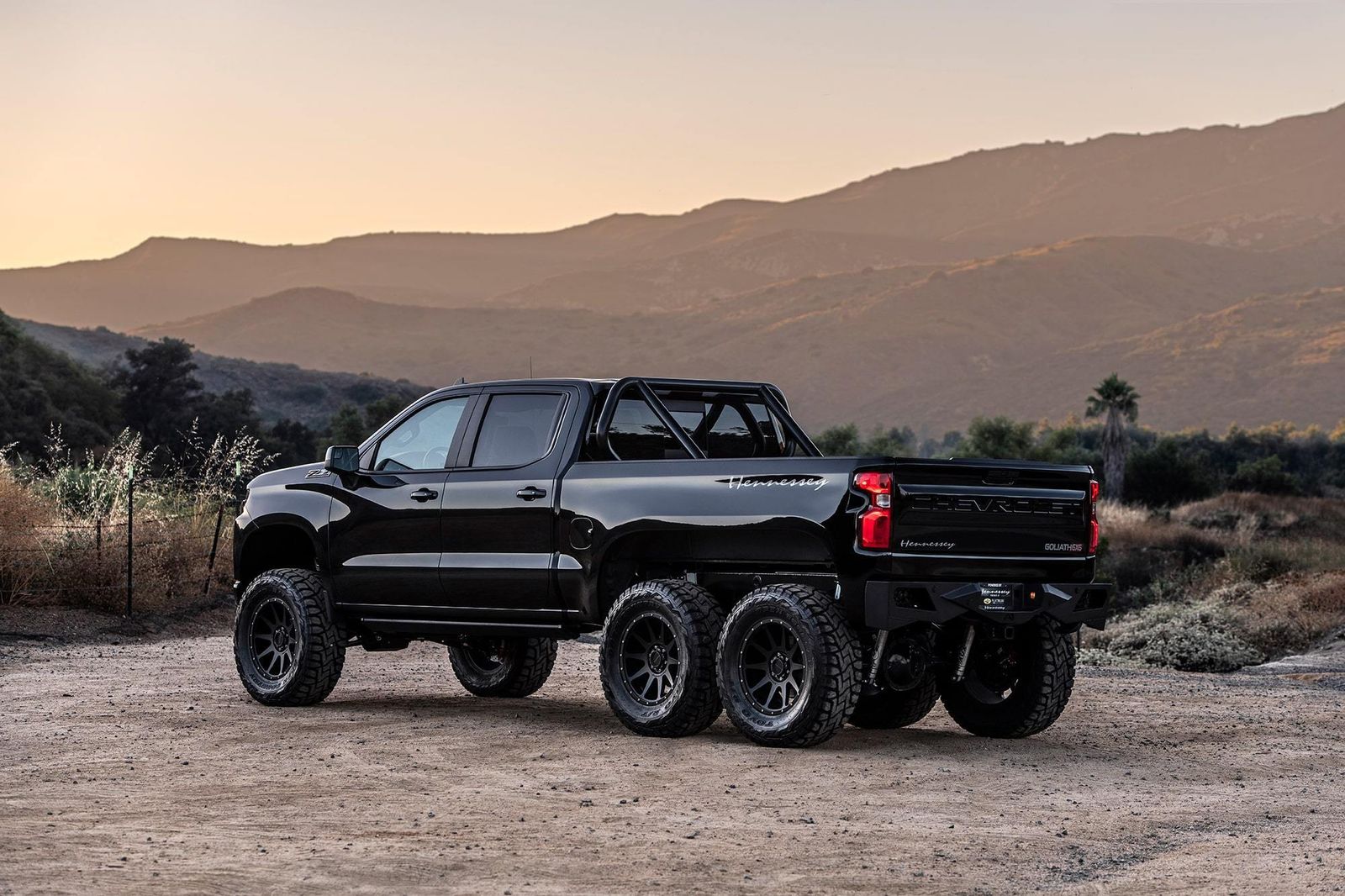 The Goliath truck gains an extra rear axle and an eight-inch lift making it a menacing vehicle.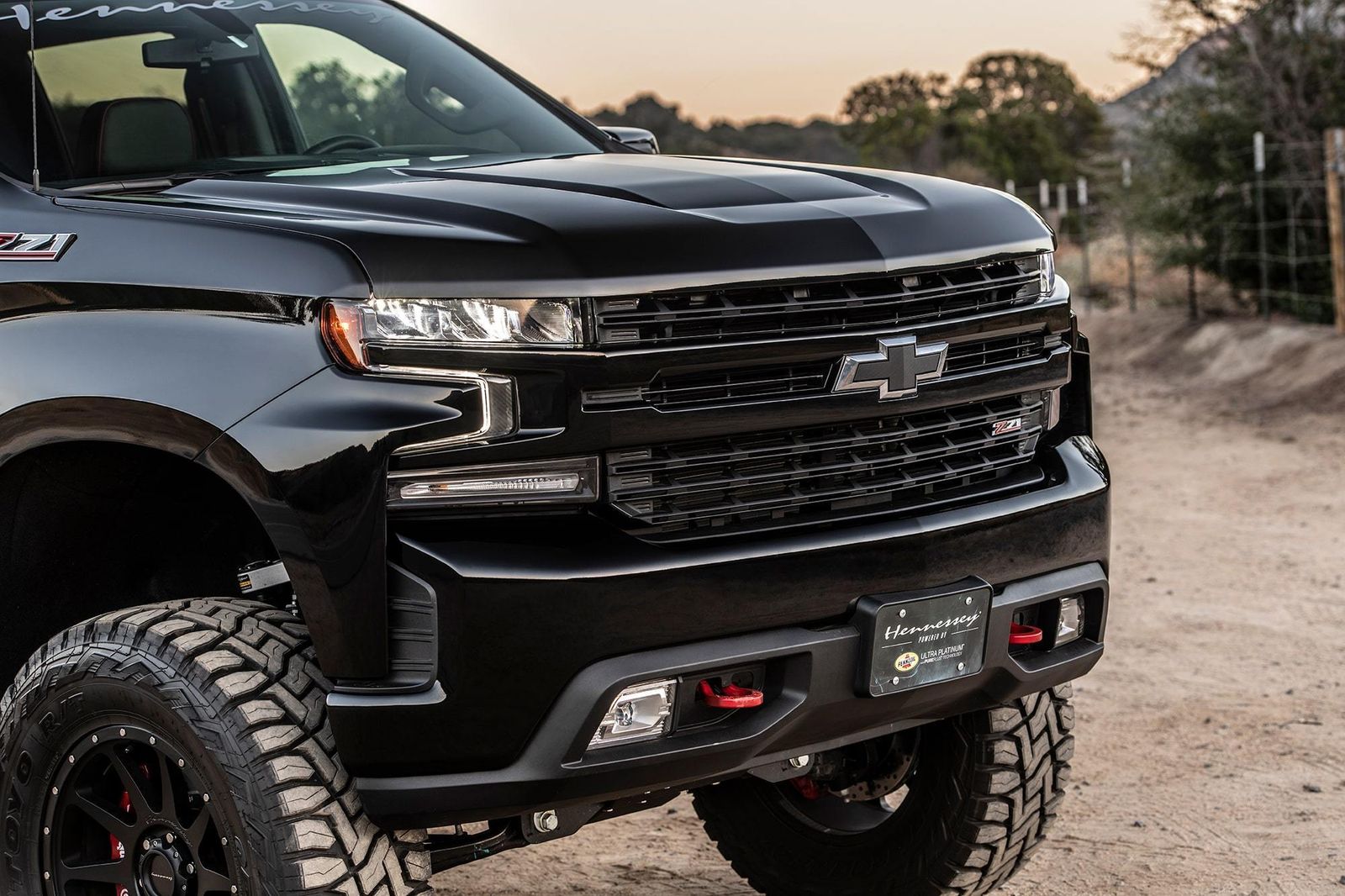 It should work like a dream when off-roading. It has specialist 37-inch tires and a roll-bar upgrade.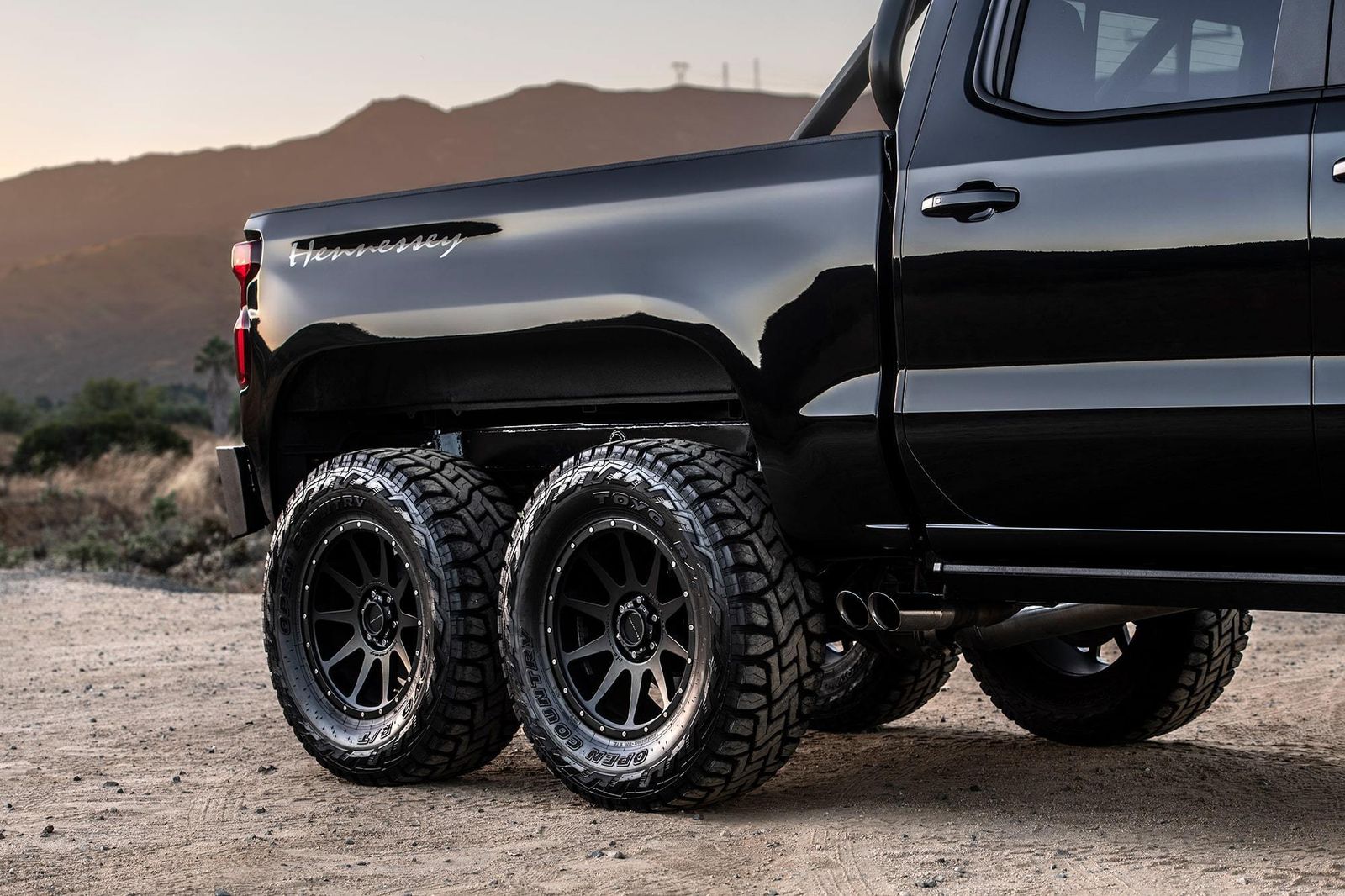 Under the bonnet, power has been upped to 450hp thanks to a cold air intake and stainless steel exhaust upgrade. Hennessey offers a three-year/ 36.000-mile warranty.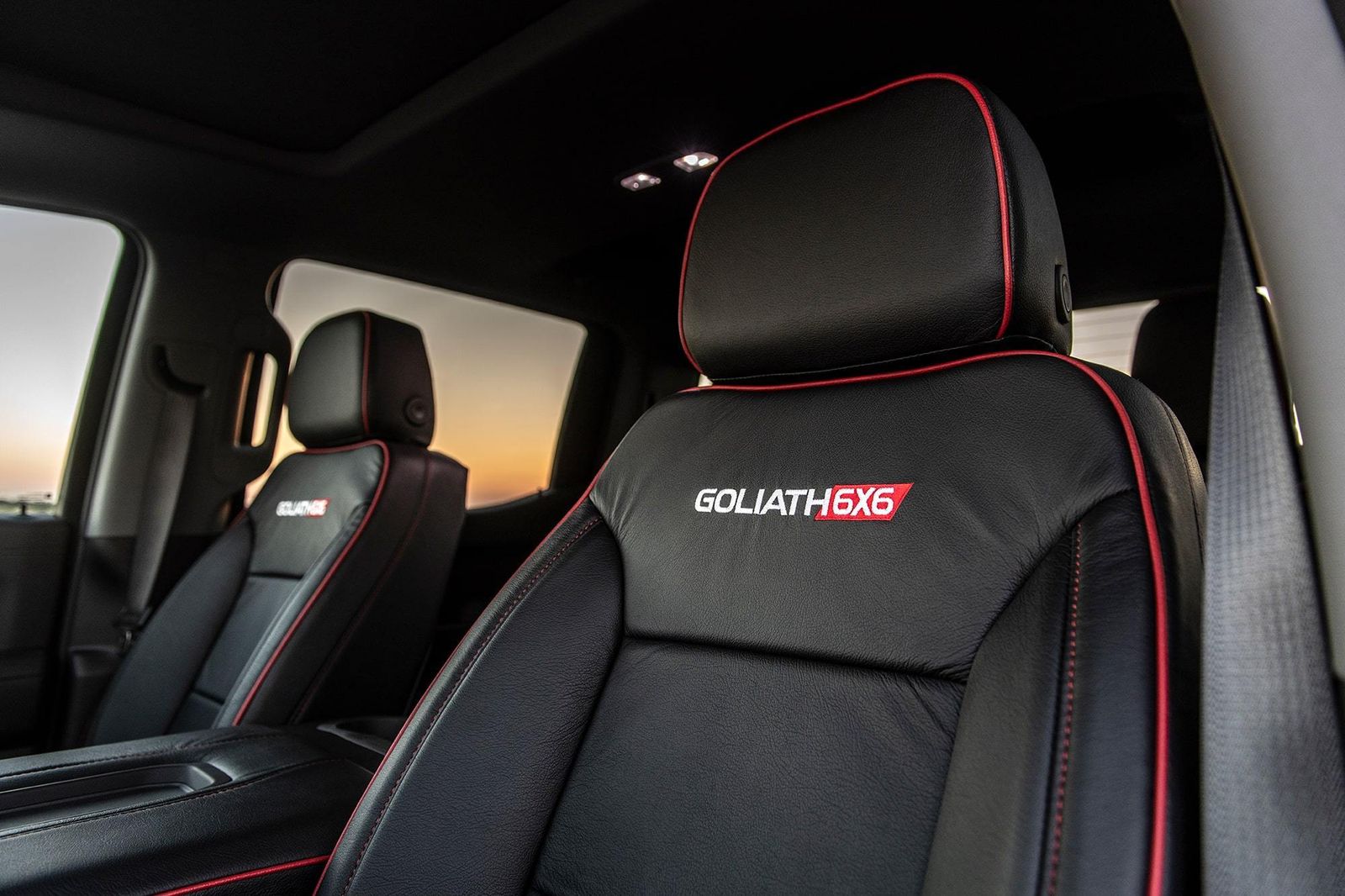 The base price for the 2019 Goliath 6X6 is $375,000, which includes a new Chevy Silverado truck. Production is limited to just 24 units and the vehicle is available for export to international markets.