Definitely looks more effortless than conventional trucks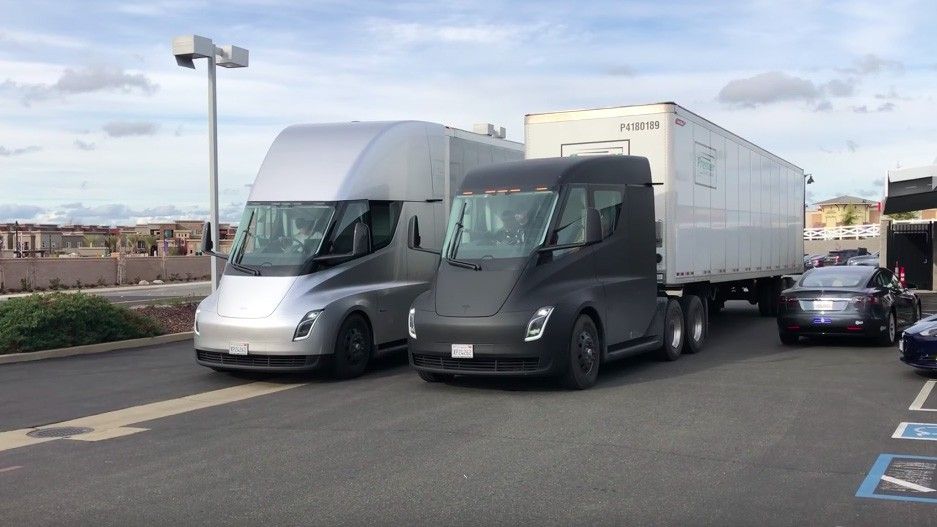 Tesla Semi all-electric semi truck is currently testing on the road and it was recently spotted pulling a trailer.
Nothing out of the ordinary here, since that's what it's been designed to do, but what is unusual is just how quickly it pulls away with the trailer hitched to the back. Granted, the trailer could have been unladen, but even so it adds weight.
Elon Musk said that the Semi can sprint from naught to sixty in five seconds flat and while towing a fully loaded trailer he says it's closer to twenty seconds to reach the same speed.
Obviously, how fast a truck accelerates is of little relevance to those who need to haul cargo on the road as efficiently as possible, but the Semi is also supposed to be able to cover 800 km / 500 miles on a single charge with the largest available battery pack.
Tesla has clear goals to make the Semi as viable a commercial proposition as possible and it's been speculated the truck could reach the market in or not long after 2020.
READ MORE: On Tesla