Or how to make the best of the opulence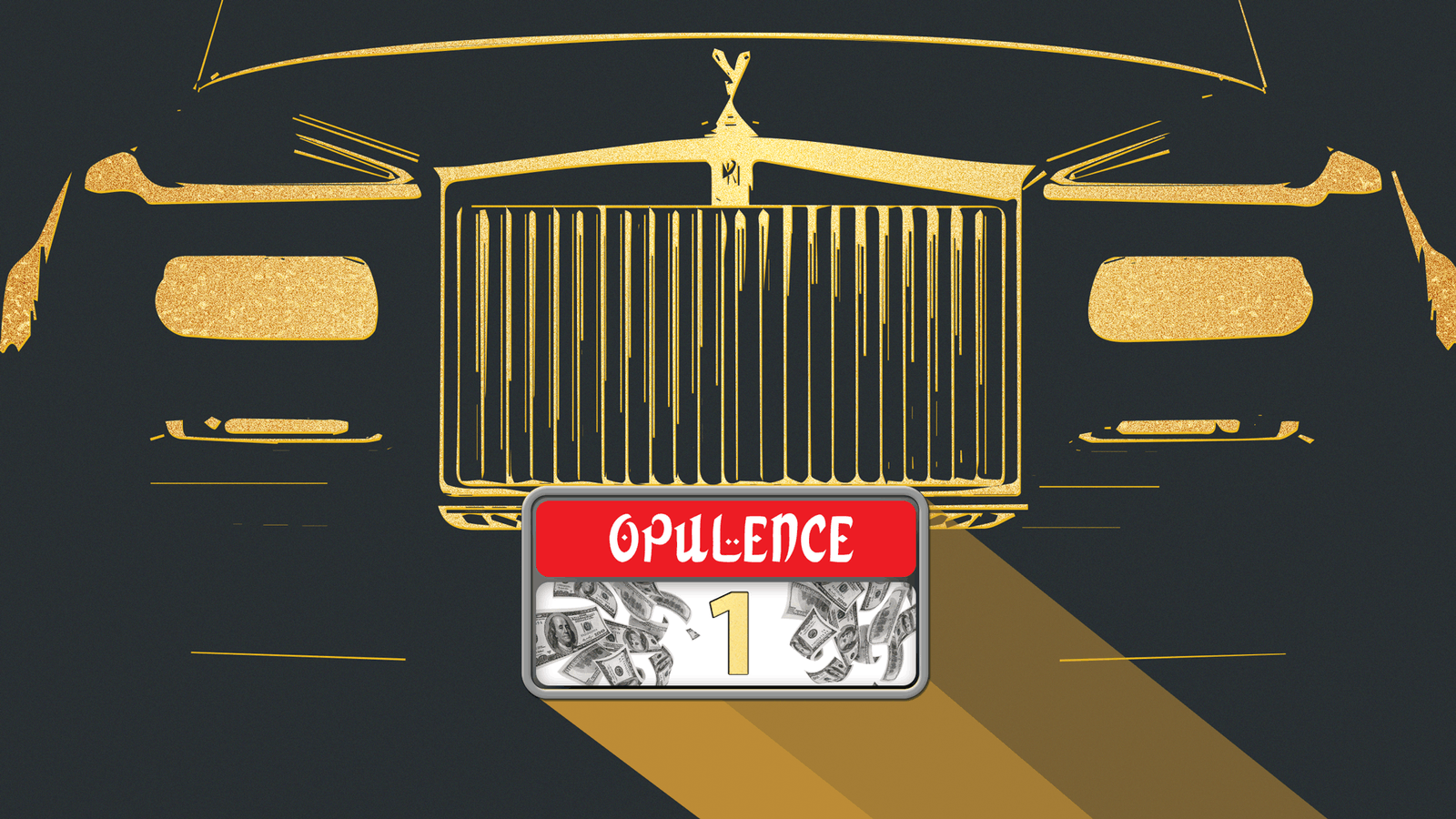 Recently, Dubai businessman Balwinder Sanhi bid the equivalent of $9,000,000 in dirhams for a license plate (carrying just one digit: the number 5) for his Rolls-Royce. That's more expensive than the most expensive Rolls-Royce ever sold – a Phantom EWB with 264 pounds (120 kg) of 18k gold poured on it.
Sanhi's car is just a standard, six-hundred-thousand-something dollar Royce Phantom. So how come someone in his right mind would pay for something generic fifteen times more money that he spent on his car?
"My beautiful wife called me, and she told me, don't come back home without getting the number," Sanhi said in an interview for 7days.ae, adding that "when she sees the power of the number plates and the way people look when we're going for dinner, she only wants to go in the number 9."
Oh, yes, about the 9: last year, our man spent $6.7 million for that license plate (he has six Royces, among other cars). Add the other eight two-digit plates in his possession, and you'll get to a total of $27.2 million.
You'd say petting his wife's Magdalena ego takes a lot of money, but it's not about that: "he'd give me a headache if he didn't buy it, by complaining all night," she countered.
The 41-year-old Indian real estate baron is "a simple man," as he describes himself. With these lavish acquisitions, he just wants to help. "You have to remember one thing; we are living in this city [Dubai] and this city has given us a lot. I'm not in England or my country [India] where I have to pay 50 percent taxes. If it goes to infrastructure, it's for us."
Dubai has no income tax, so all the money raised via these opulent auctions, held by the Roads and Transport Authority, are reinvested in the city's infrastructure. "Every foreigner in this part of the world who is wealthy, he should give something back to the society," Sanhi added.
So there is a humanitarian side of this opulence-dictated trend, but that doesn't exclude the status indicator these license plates represent.
A 2008 auction found the highest bidder of them all: a wealthy Abu Dhabi man spent $14 million for number 1, smashing the previous year record of $6.8 million for the plate featuring the number 5. "I bought it because it's the best number," explained Saeed Khouri, a member of a wealthy Abu Dhabi family. "I bought it because I want to be the best in the world." Number one Abu Dhabi plate was auctioned again this year, fetching a more modest $4.9 million.
This initiative was born in May 2007, for the United Arab Emirates' RTA to generate funds for victims of traffic accidents, a campaign you can safely call successful. Therefore, it can make for good business for private UAE companies, such as numbers.ae.
Abdulkerim Arsanov and his brothers created a virtual platform that links sellers with buyers, after unsuccessful attempts of finding ways to sell their collection of license plates. Although they are not making money out of it yet, the Arsanov brothers plan on charging for this service in the future, after they've expanded into other markets such as the UK or Russia.