But still 400 more to go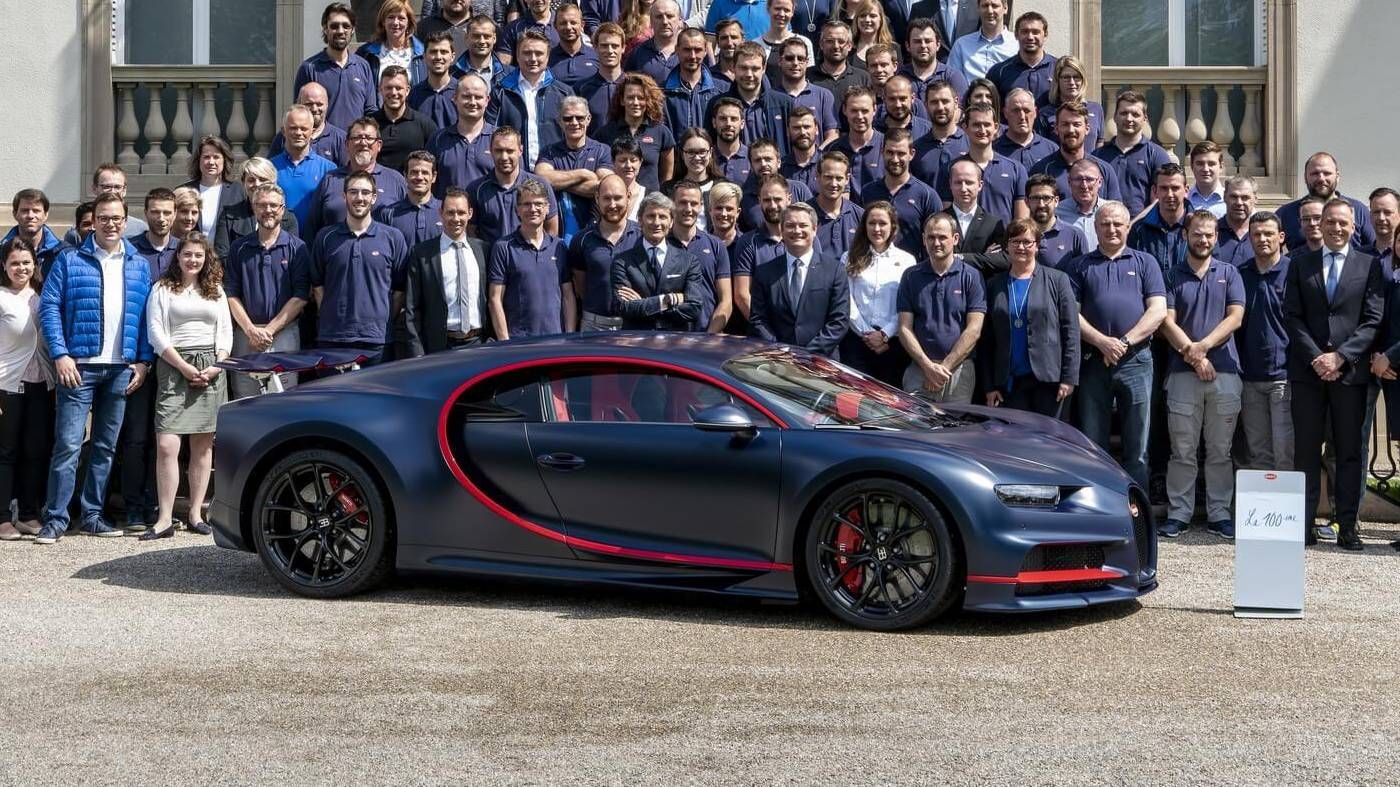 Bugatti has just announced that it has made the 100th Chiron, a year and a half after the start of production in Molsheim, France. That's an impressive achievement, given that the hypercar was first shown in March 2016 at the Geneva Motor Show and only went into production at the end of 2016. Not to mention that it has a €2.4 million base price (before taxes).
The 100th Bugatti Chiron will go to a customer from the Arabian Peninsula, who has opted to have the outer skin of the car made entirely of dark blue carbon, supplied with a matt finish for the first time. The milestone car also features the Bugatti side line in Italian red and the wheels in mink black for a vivid contrast with the rest of the bodywork. Furthermore, the car features a full-leather interior finished mostly in red. The price of the highly-personalized Chiron is approximately €2.85 million, before taxes.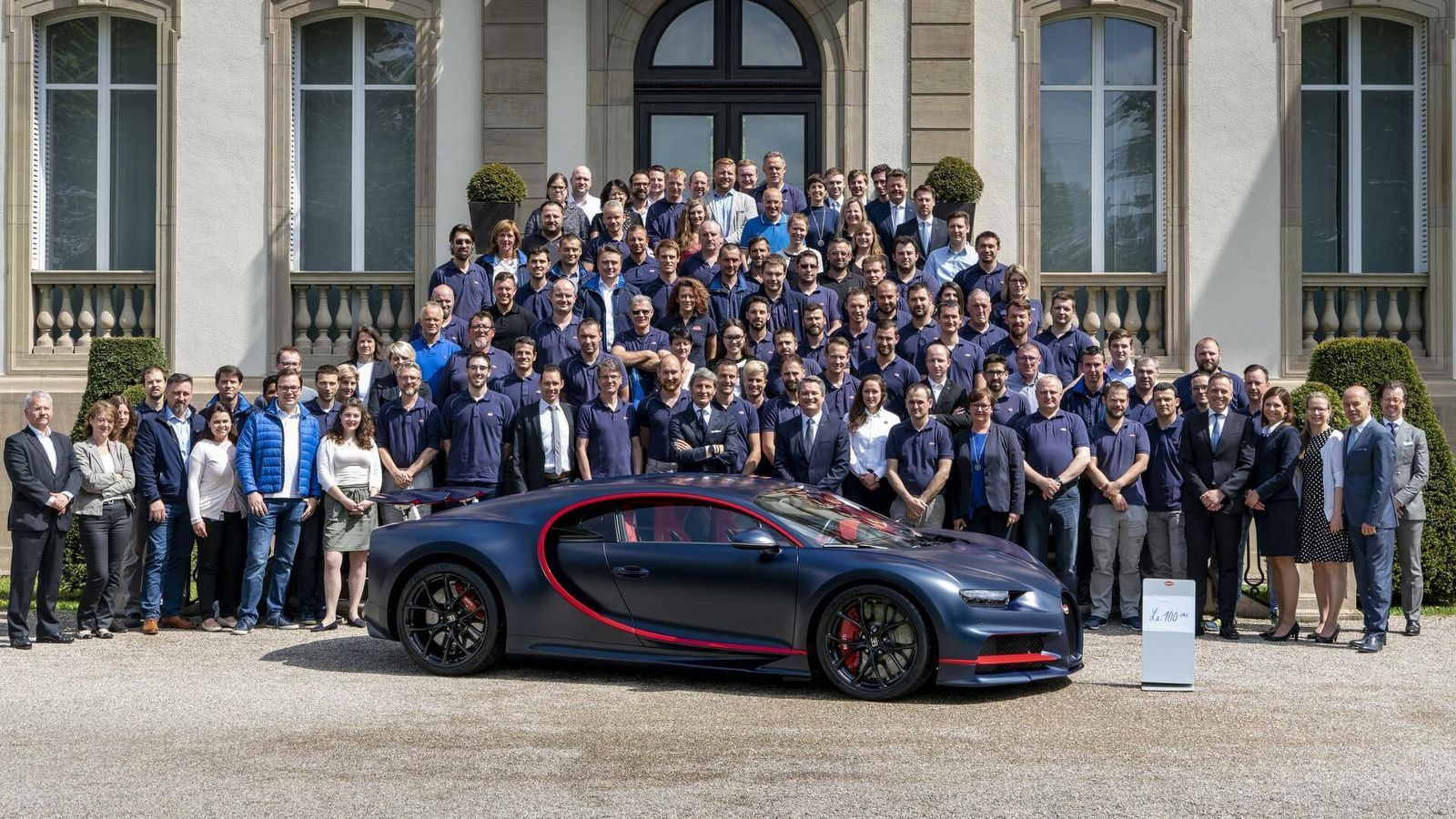 Production of the Chiron is said to continue to run at full speed, with the company claiming it has "extremely well-filled order books." Remember, in March 2017 Bugatti said it had 250 orders placed already, so by now it should have many more. Bugatti builds around 70 cars every year, and given that the total production is capped at 500 units we should expect the final Chiron to roll off the assembly line about five years from now.
"I find the 100th Chiron especially pleasing. It is dynamic and elegant in equal measure. This car shows that Bugatti produces highly individualized masterpieces of automobile craftsmanship that are simply unparalleled."
Stephan Winkelmann, President of Bugatti Automobiles S.A.S.
As a reminder, the Bugatti Chiron is powered by an 8-liter quad-turbocharged W16 engine that makes 1,500 metric horsepower (1,479 bhp) and 1,600 Nm (1,180 lb-ft) of torque. Those numbers are enough for a 0-100 km/h sprint of 2.4 seconds and an electronically limited top speed of 420 km/h (261 mph).
READ MORE: Bugatti Chiron Sport is a more dynamic version of the 1,500-hp hypercar