It's a unique concept that could have spawned a Corvette competitor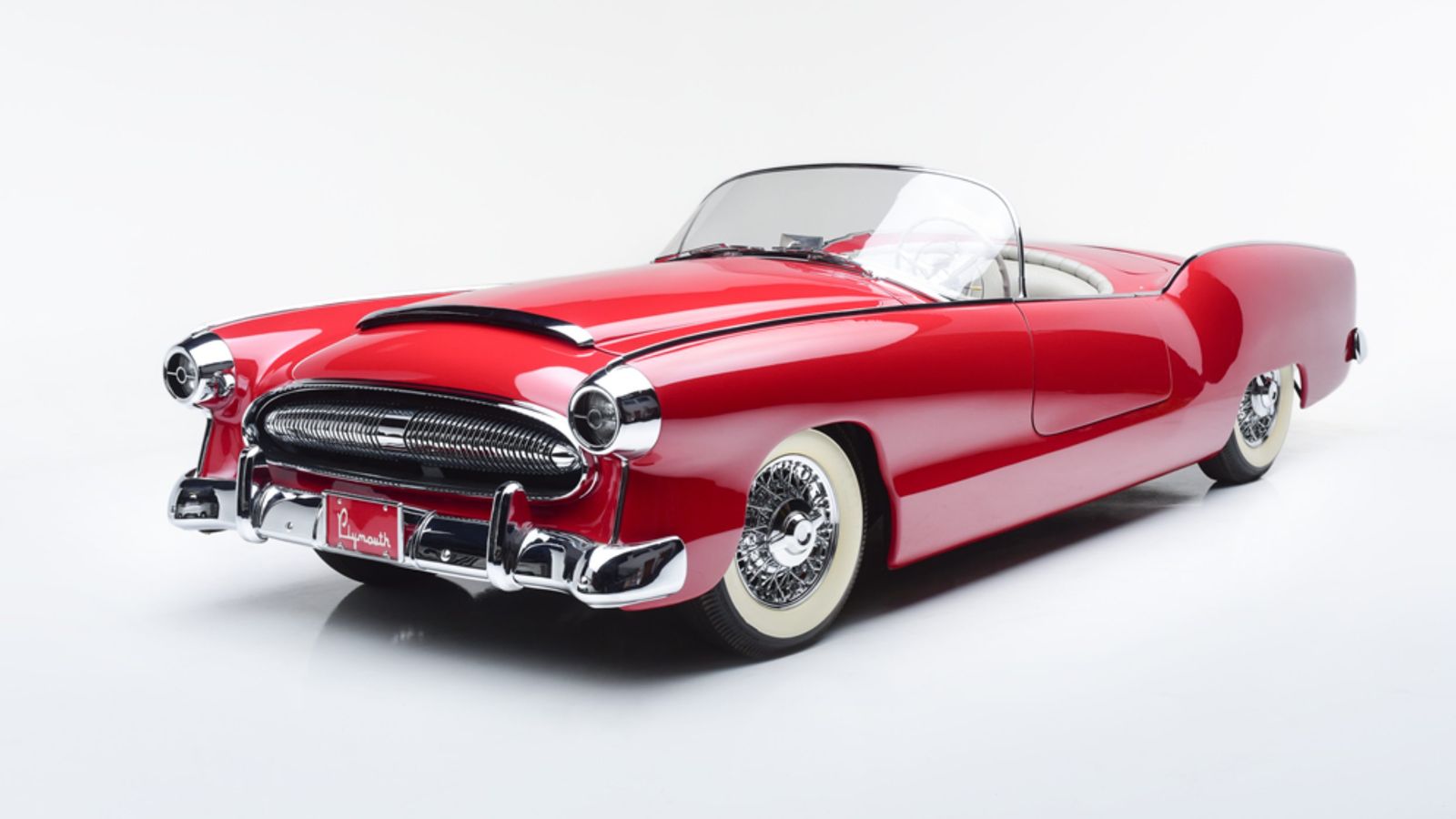 Born in 1954, a difficult year for Plymouth, the Belmont concept showed what the company could do if it wanted to build a two-seat sports car. Unfortunately, it didn't make it into production.
Barrett-Jackson's January 13-21 auction promises to be a great way to start the new year for car collectors. Among other beauties stands this 1954 Plymouth Belmont concept, and we're in love!
The first Plymouth with a fiberglass body instead of steel, the Belmont sported a poly-head 241-cu.in. (4-liter) V8 that developed 157 hp. The engine was brand-new and would be fitted in production cars a year later.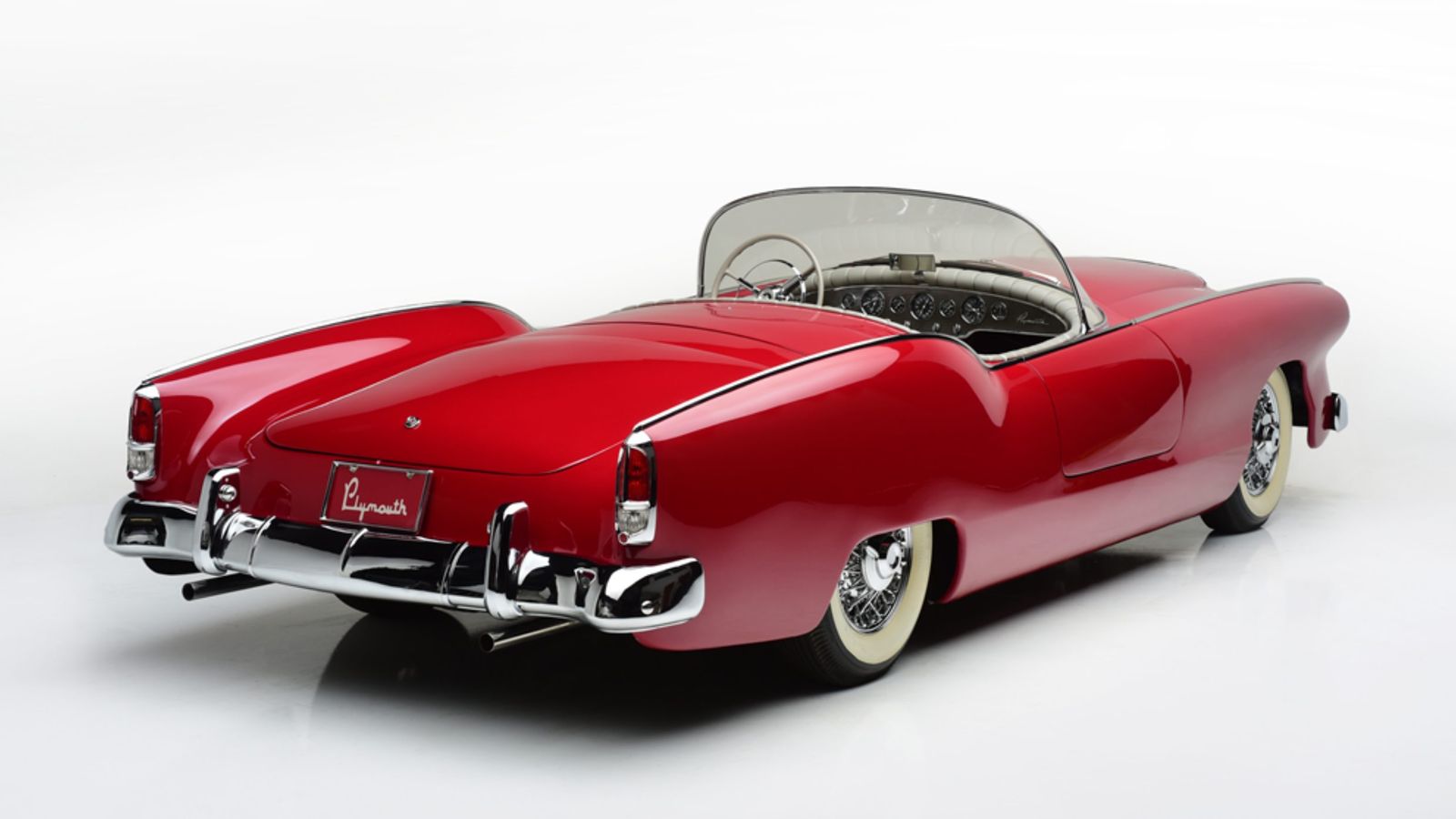 The V8 was coupled with a Hy-Drive semi-automatic transmission. Because it was a concept car, the Belmont had a plexiglass windshield, missed door handles and wasn't quite waterproof. It was a functioning vehicle, though, and was later bought as such, presumably by none other than Virgil Exner, Chrysler's chief of design, instead of being destroyed (exact details are unclear).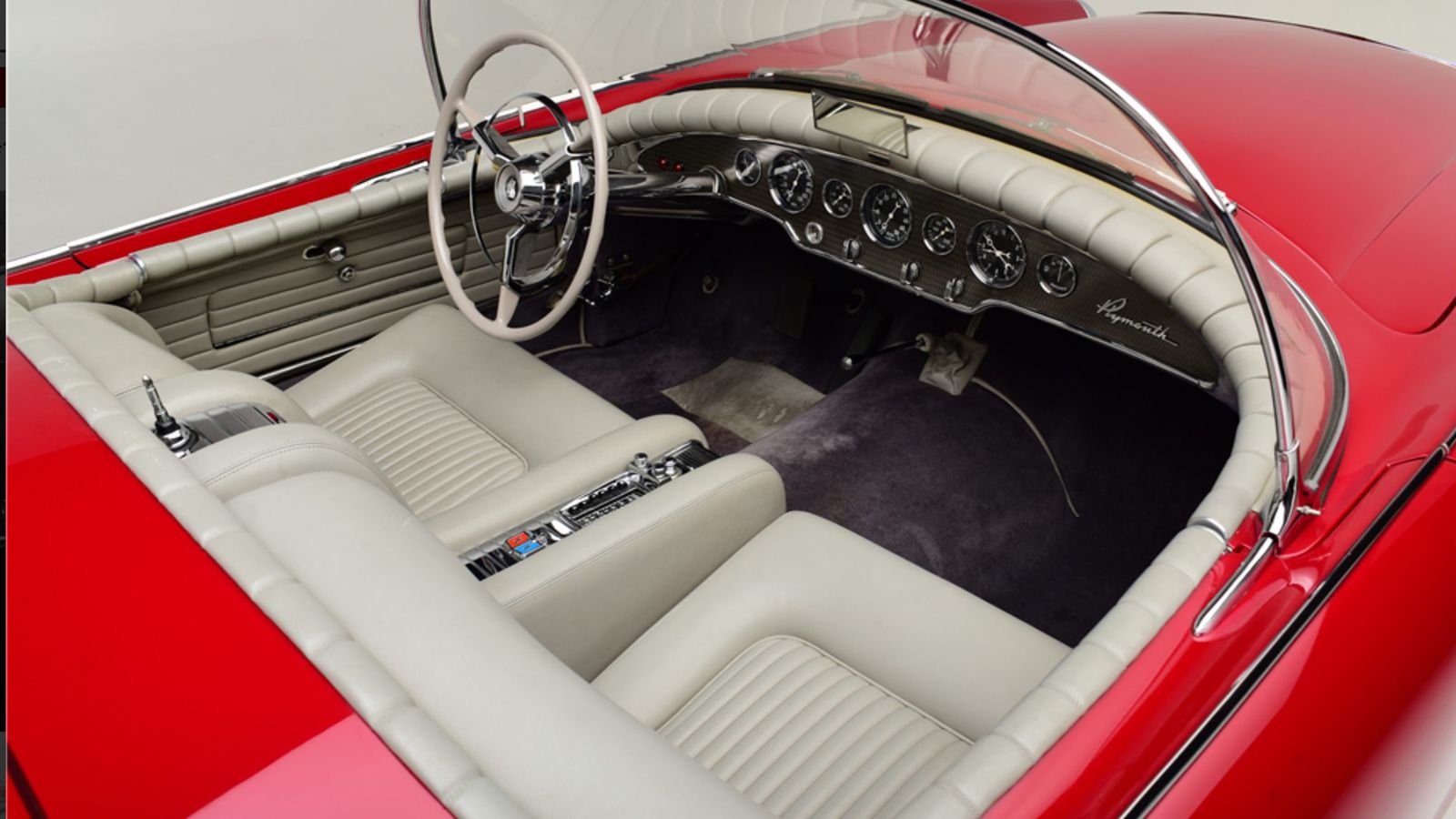 Unfortunately, its design was already `too old` for 1954, so the idea of a true Plymouth competitor for the Corvette or the Thunderbird never took production form.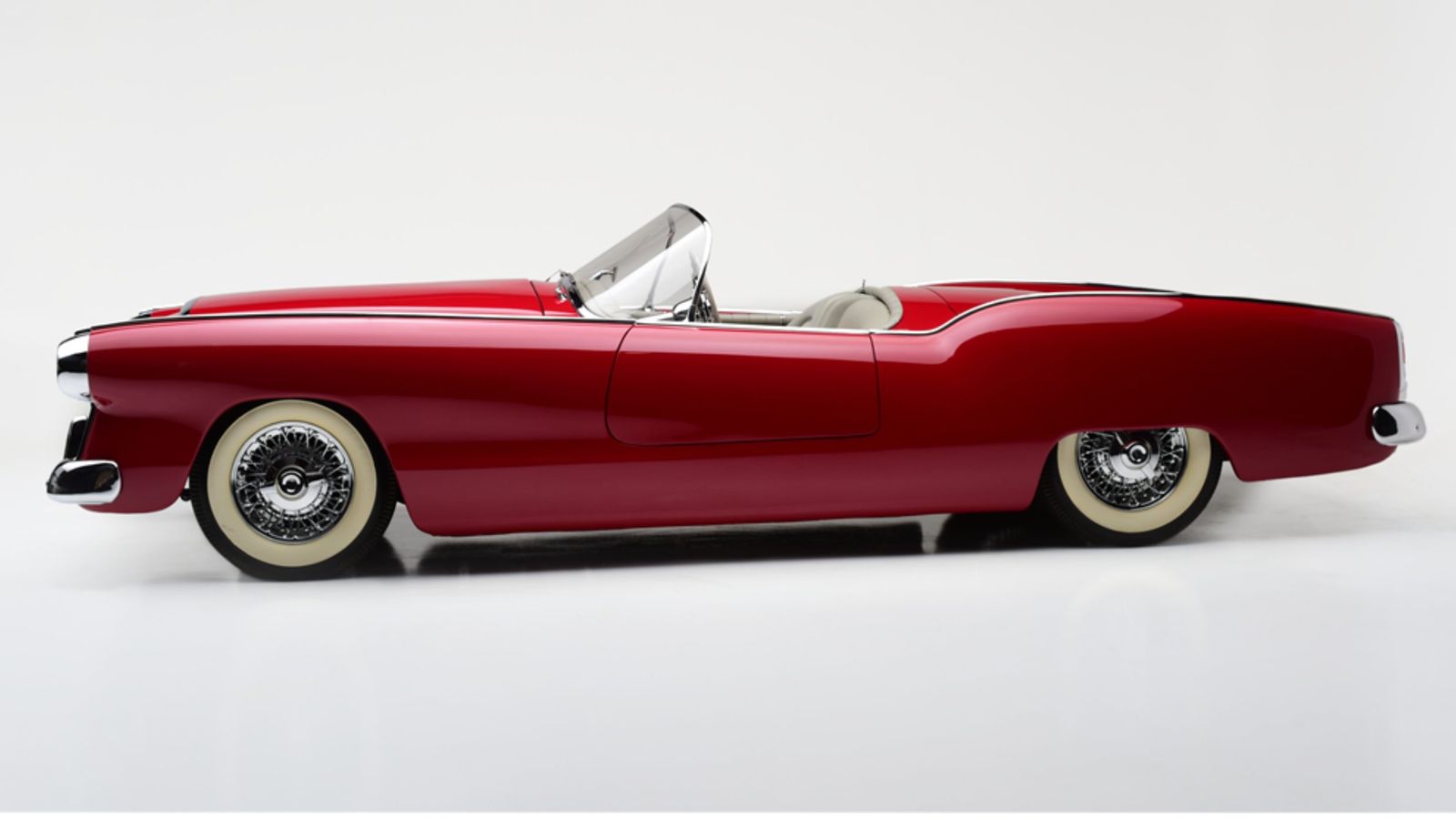 The car changed hands several times and received bids as high as $1.2 million in 2014, but remained unsold at the last auction. Who knows, perhaps this time we'll finally find out how much this unique concept costs in 2018. It surely is a stunner!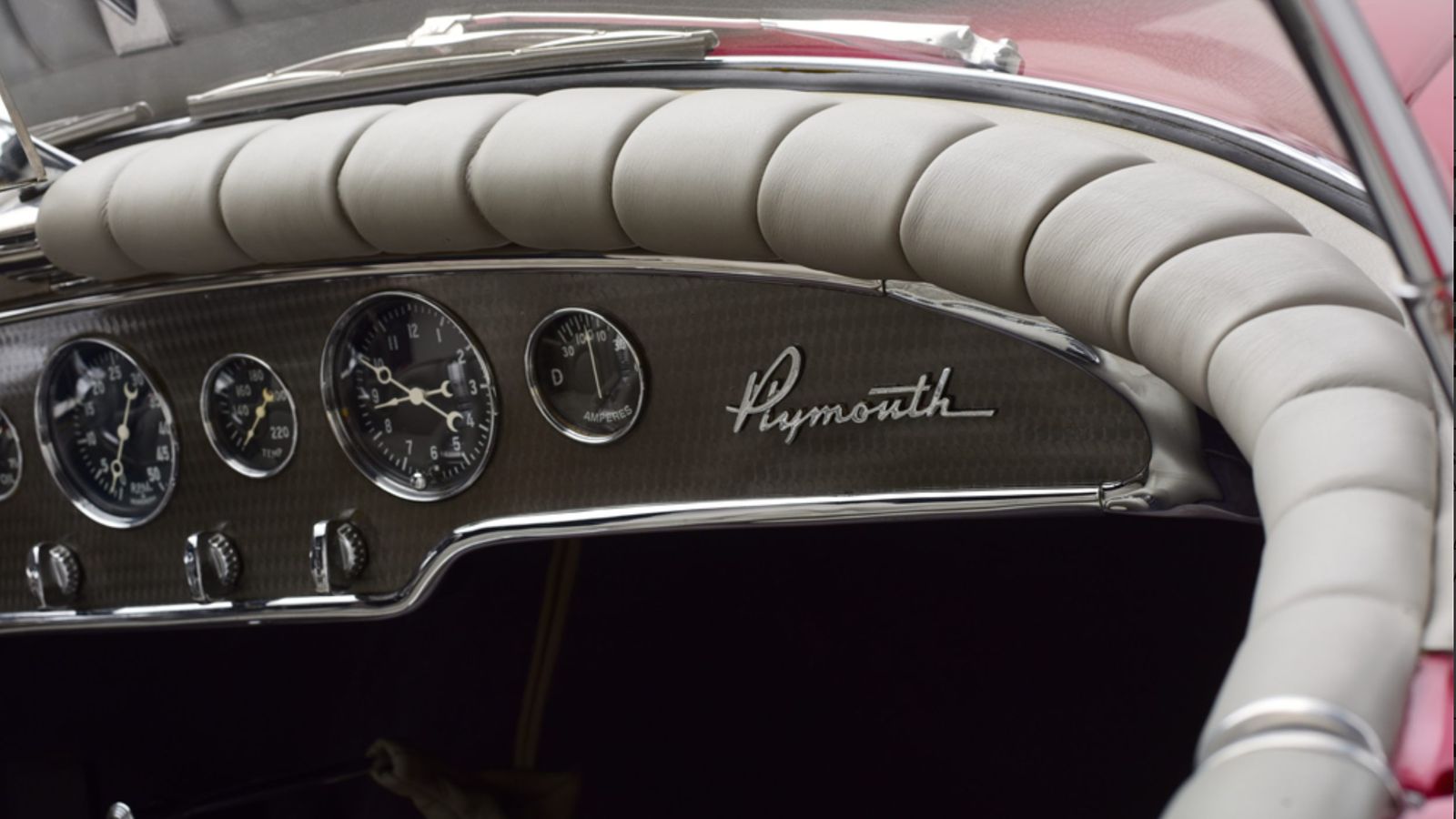 SEE MORE: Cleanly restored '69 Chevrolet Corvette up for auction