The engine's power was upped from stock, because, you know, 707 hp just didn't cut it…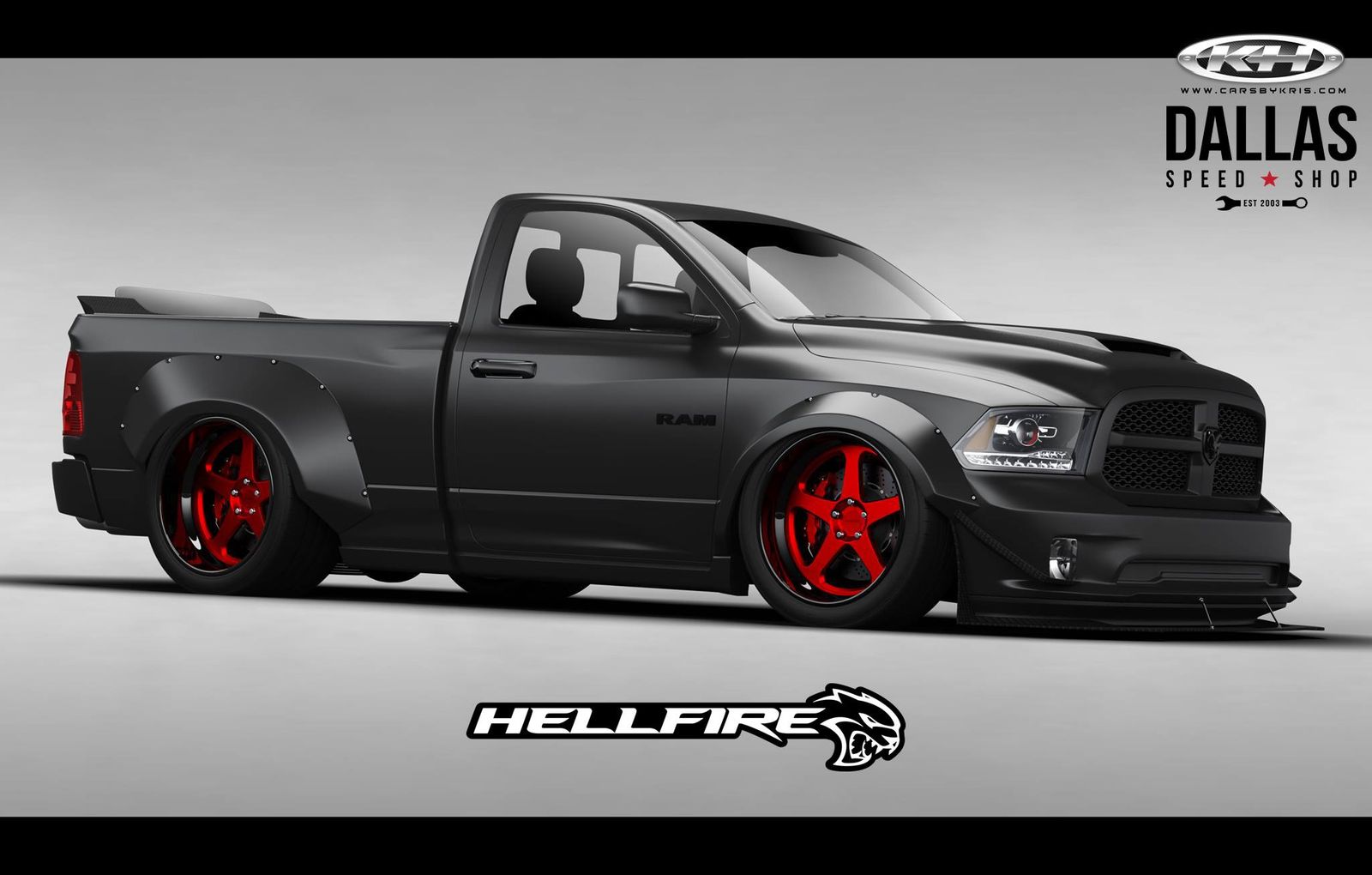 The Specialty Equipment Market Association (or SEMA) Show is the annual gathering point for crazy tuning projects like this spruced up Ram pickup. Dubbed Hellfire, it sits low, has a very sporty rim and tire combo and it looks much more apt to take corners quickly than standard models.
However, the biggest modification is not cosmetic; it involved plucking out its factory engine and replacing it with a 6.2-liter Hellcat V8. The unit wasn't left untouched, though, and its output was upped from the standard 707 hp to 775 hp.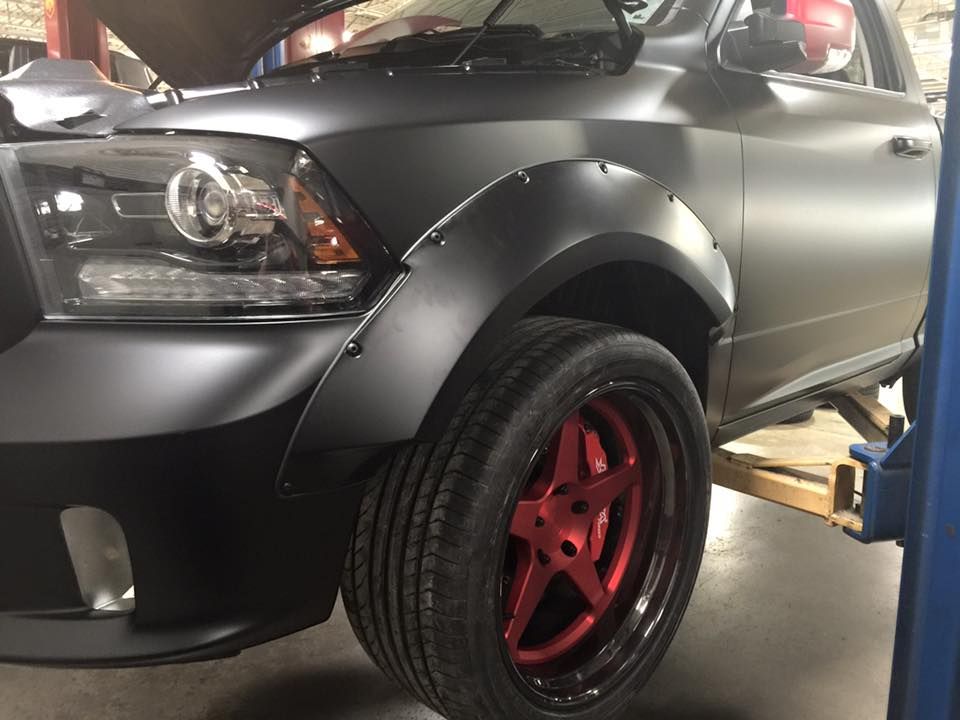 The truck, created by Dallas Speed Shop, rides on bespoke 22-inch rims, it features ceramic brake rotors with preposterous 8-piston calipers up front (and 4-piston calipers in the rear). It doesn't look ridiculous, though, helped undoubtedly by the fender flares that do wonders for its stance.
Expect to see it completed and unveiled at the SEMA show this week.