Retractable Flying B mascot appears for the first time on a modern-day Flying Spur
Bentley Motors has announced the details of its all-new luxury Grand Touring sports sedan – the Flying Spur.
Whether driving or being driven, the all-new Flying Spur offers a combination of limousine luxury and sports sedan performance, blending bold new road presence with superior interior quality and design, plus cutting-edge technology.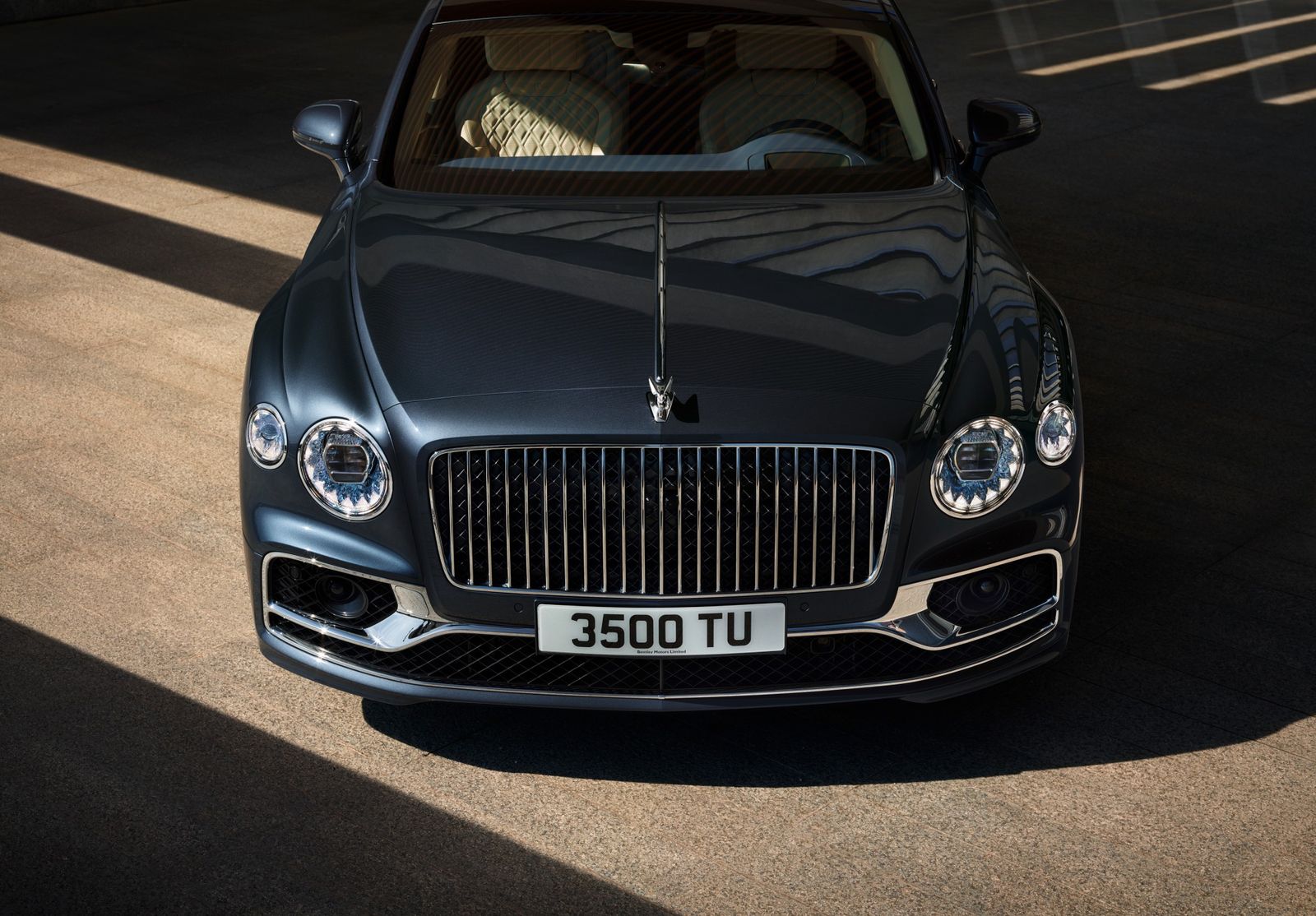 "As with the launch of the Continental GT, the new Flying Spur is a ground up development that pushes the boundaries of both technology and craftsmanship to deliver segment-defining levels of performance and refinement," comments Adrian Hallmark, Chairman and Chief Executive of Bentley Motors.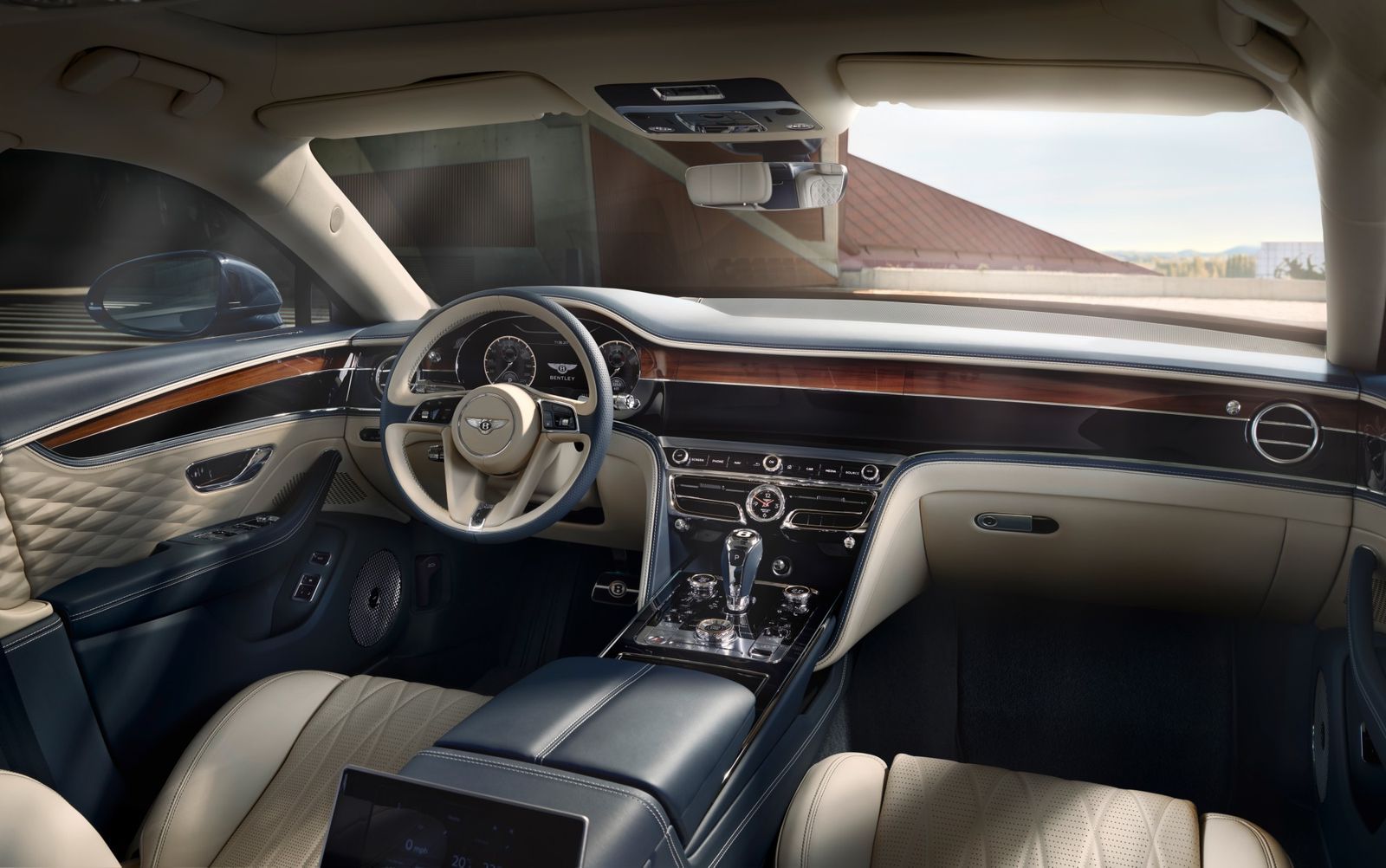 The new Flying Spur showcases Bentley's modern sculptural design language through elegant yet muscular proportions, the marque's latest generation of unique, cut-crystal effect LED matrix headlamps – now enhanced by chrome sleeves – and new wrap-around rear lamps with 'B' motifs. New 22-inch wheel designs communicate the new Flying Spur's unique personality.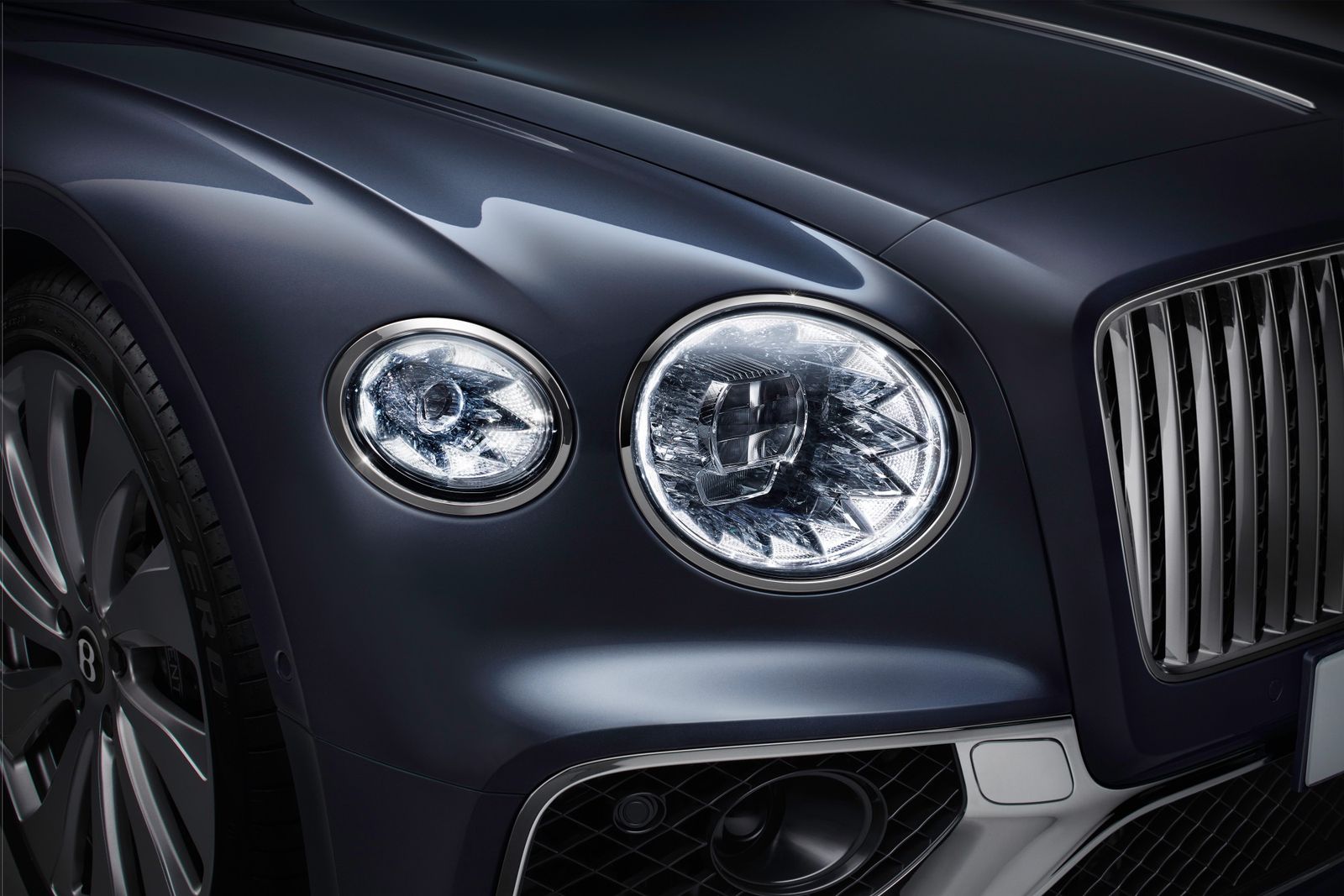 Newly-designed for the next century, a 'Flying B' mascot adorns the nose of the new Flying Spur for the first time in modern memory, rising from beneath a modern Bentley badge.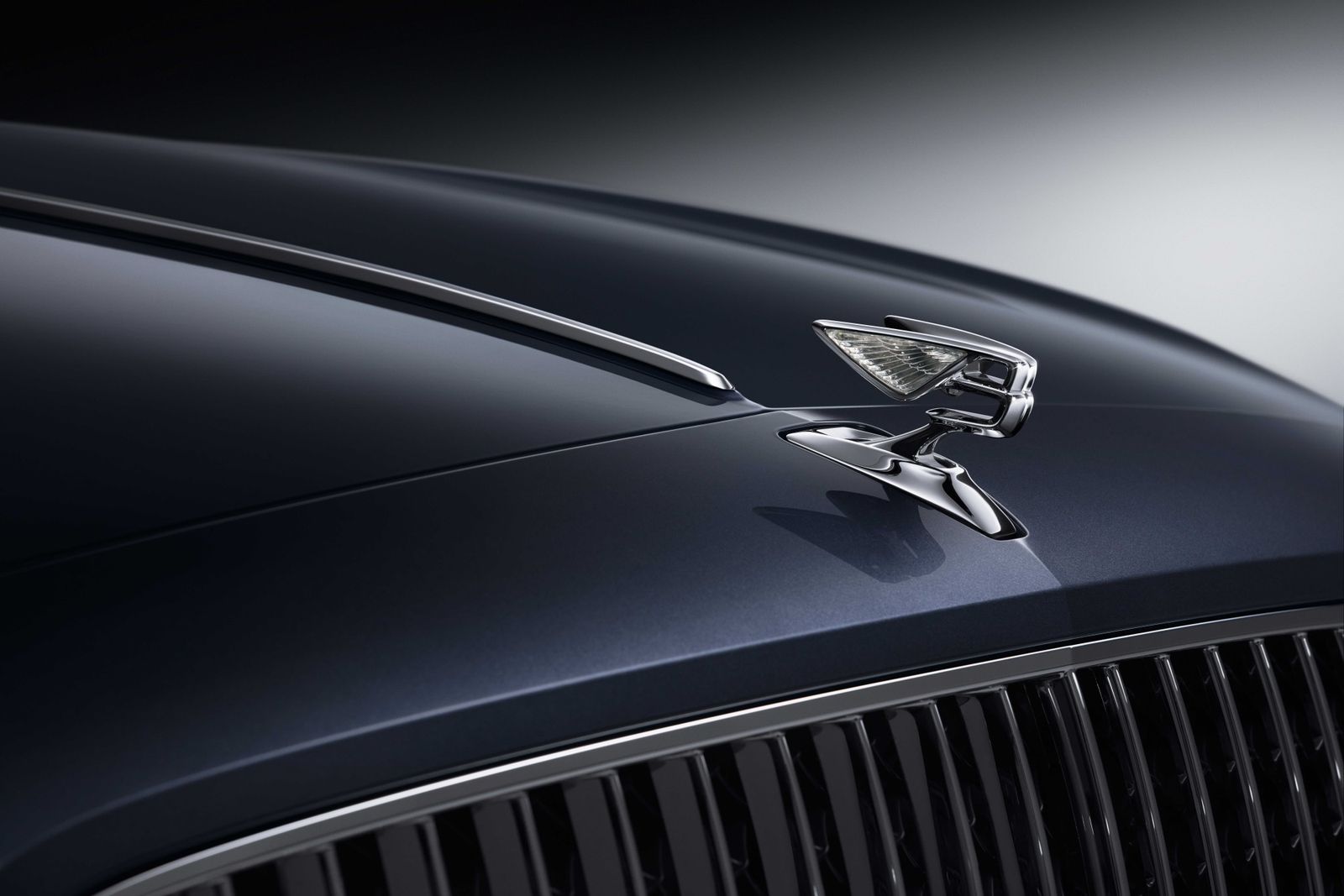 The new Flying Spur features Electronic All-Wheel Steering for the first time on a Bentley, coupled with Active All-Wheel Drive and Bentley Dynamic Ride. New three-chamber air springs allow a much greater range of suspension adjustment between limousine-style ride comfort and sporting levels of body control.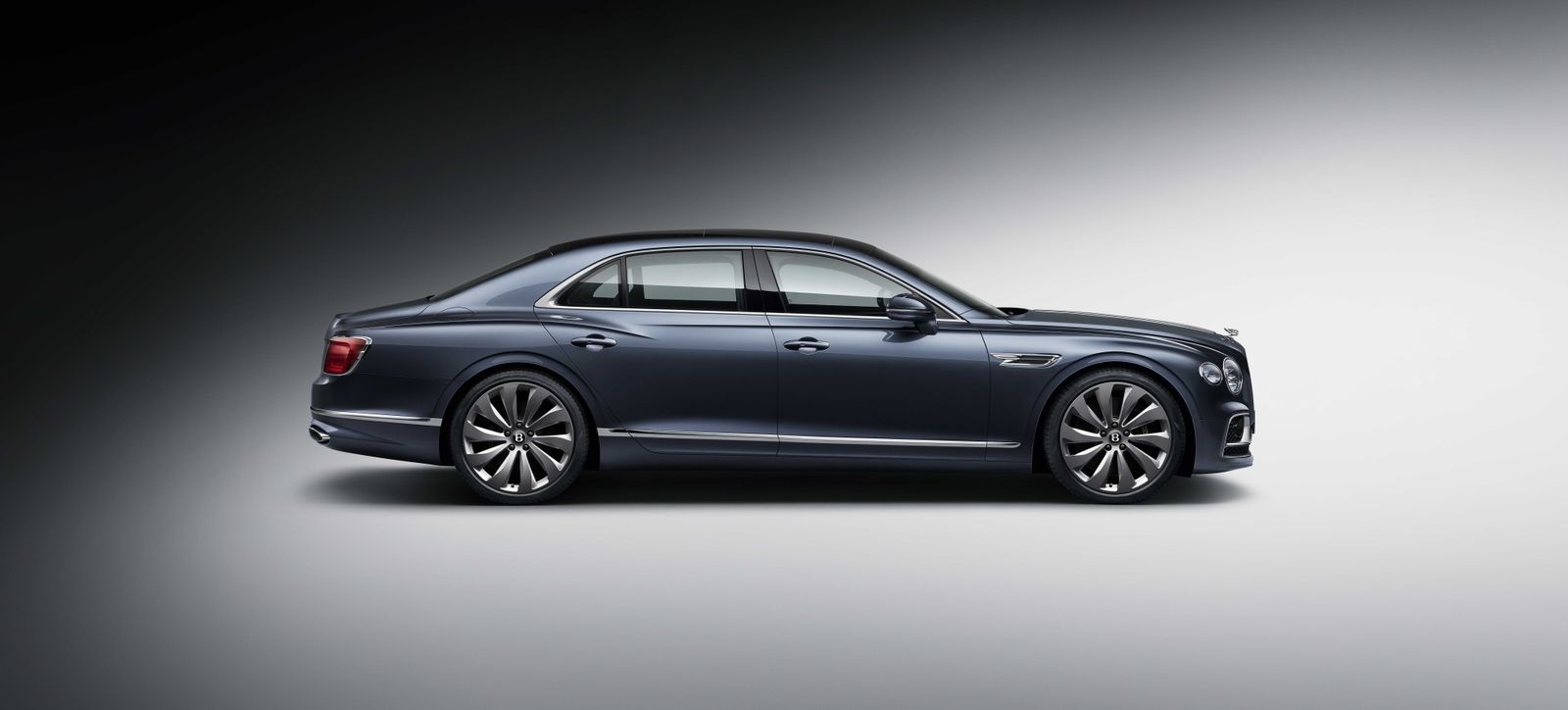 At the heart of the new Flying Spur is an enhanced version of Bentley's 6.0-litre, twin-turbocharged W12, mated to a dual-clutch eight-speed transmission. This new TSI engine delivers 635 PS (626 bhp) and 900 Nm (664 lb.ft.), 0-60mph in 3.7 seconds (0-100 km/h time of 3.8 seconds) and a top speed of 207mph (333 km/h).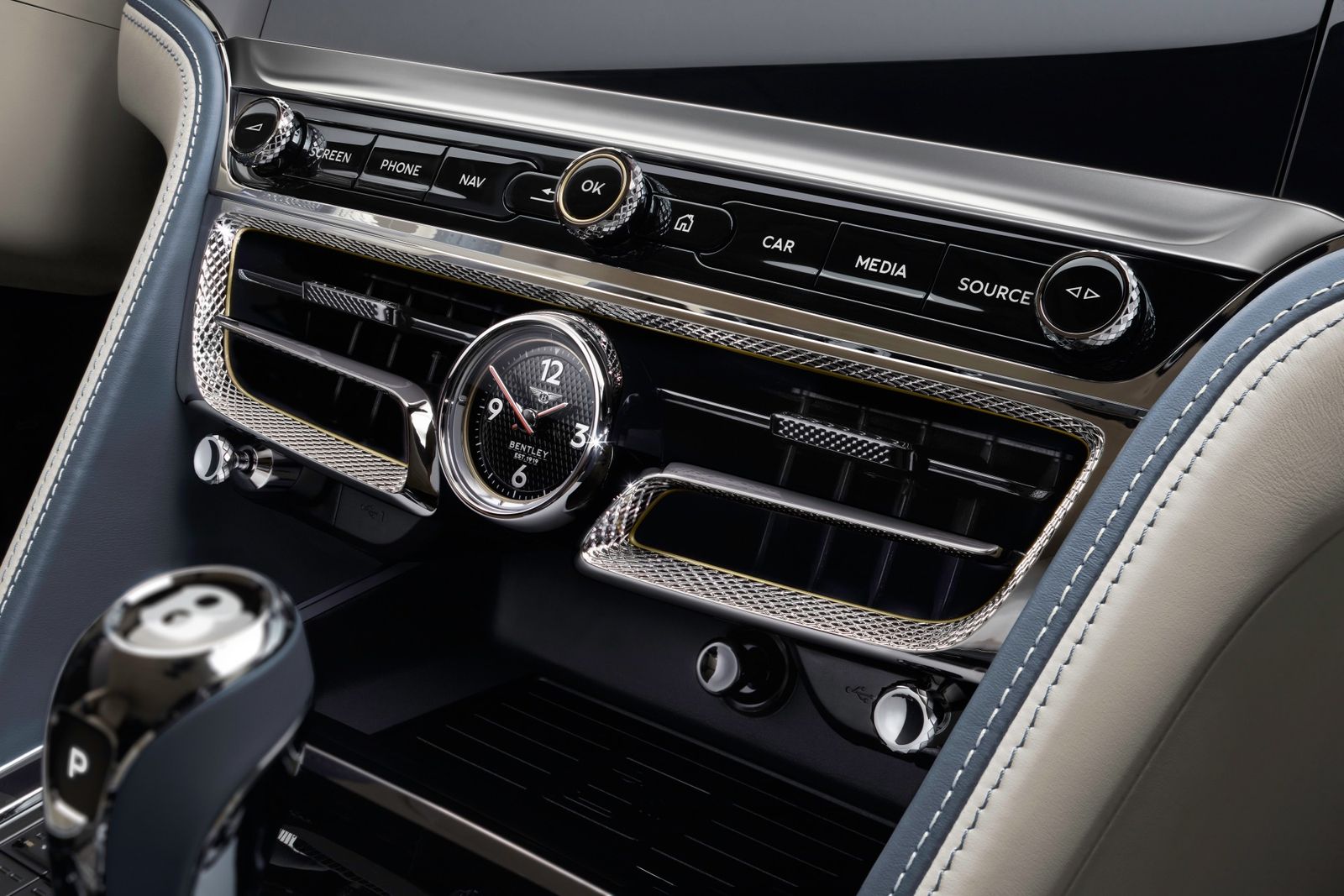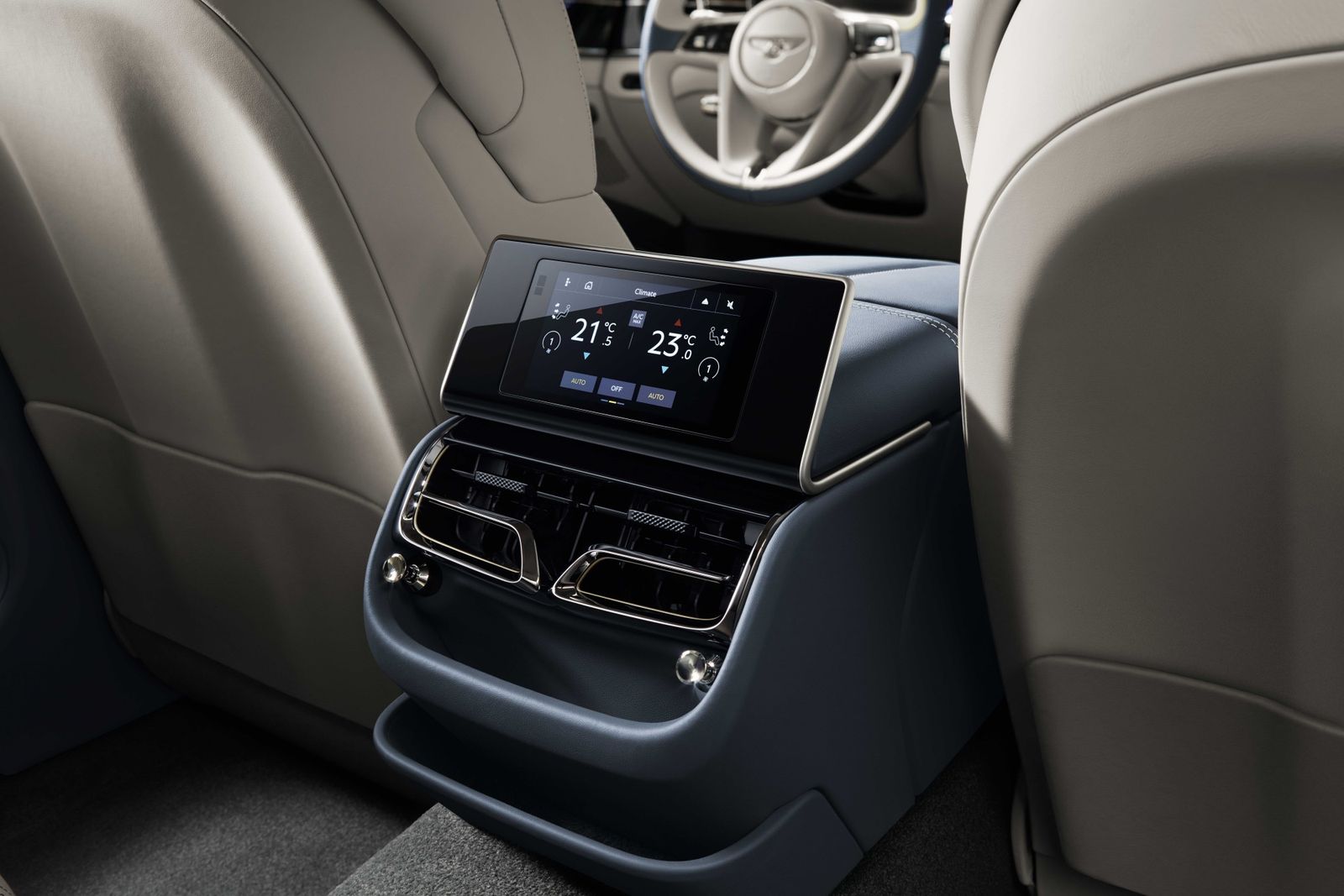 A choice of three audio systems is offered in the new Flying Spur, with the standard system featuring 10 speakers and 650 Watts. A Bang & Olufsen 1,500W, 16-speaker system with illuminated grilles is aimed at lifestyle-orientated customers and benefits from the BeoSonic system – an intuitive one-touch user interface.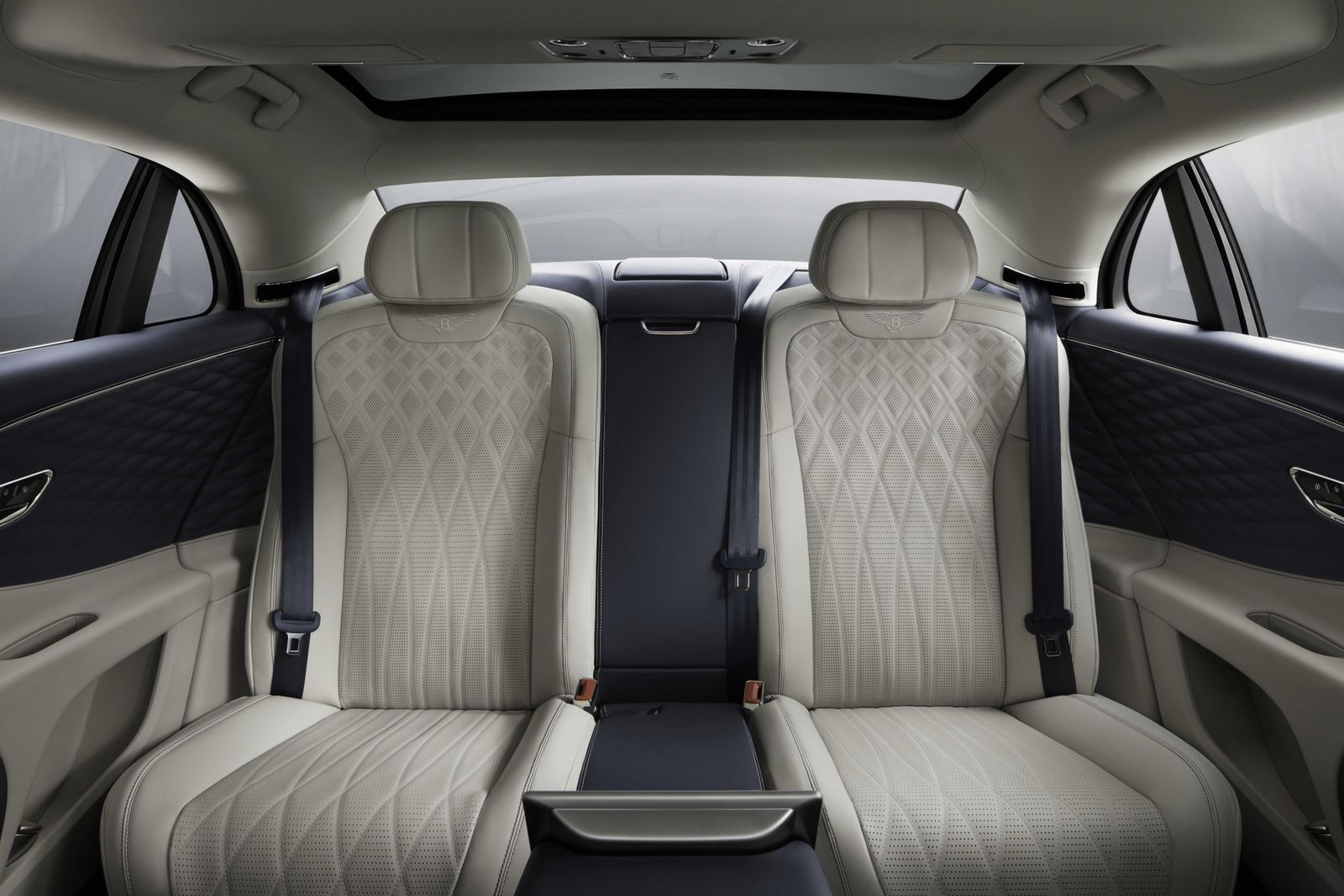 A unique, Naim for Bentley 2,200W, 19-speaker system with Active Bass Transducers built into the front seats is offered for the true audiophile, available with eight sound modes.