Has a 5.7-liter HEMI V8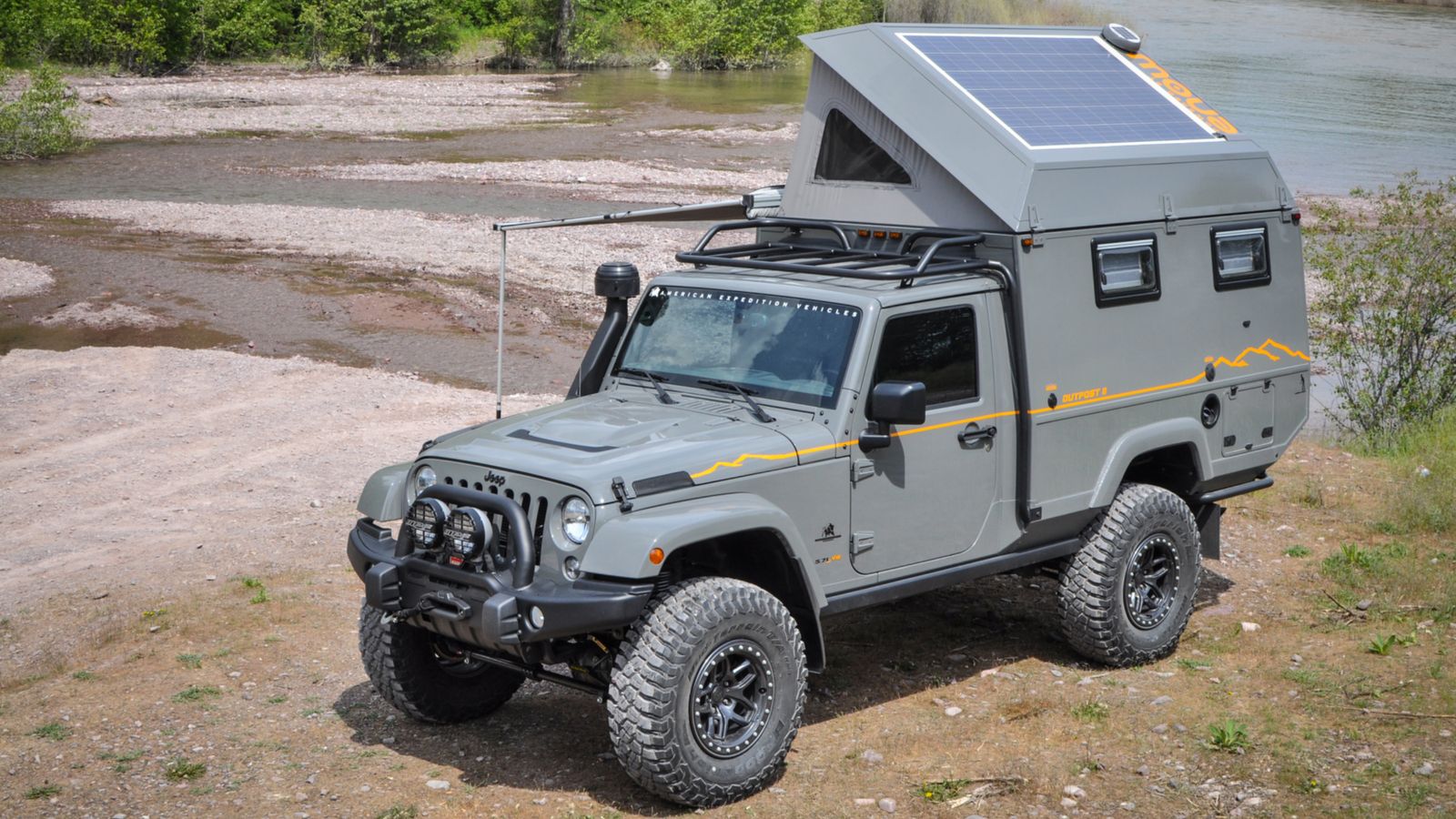 Dubbed Outpost II, the contraption is the product of American Expedition Vehicles and a serious case of shut up and take our money.
The company took a Jeep Wrangler JK in Unlimited spec and converted it to a cab/chassis configuration, with the stock body being cut behind the front seats and sent to the junkyard. The wheelbase is still the same, but the frame was extended beyond the rear axle, for extra space.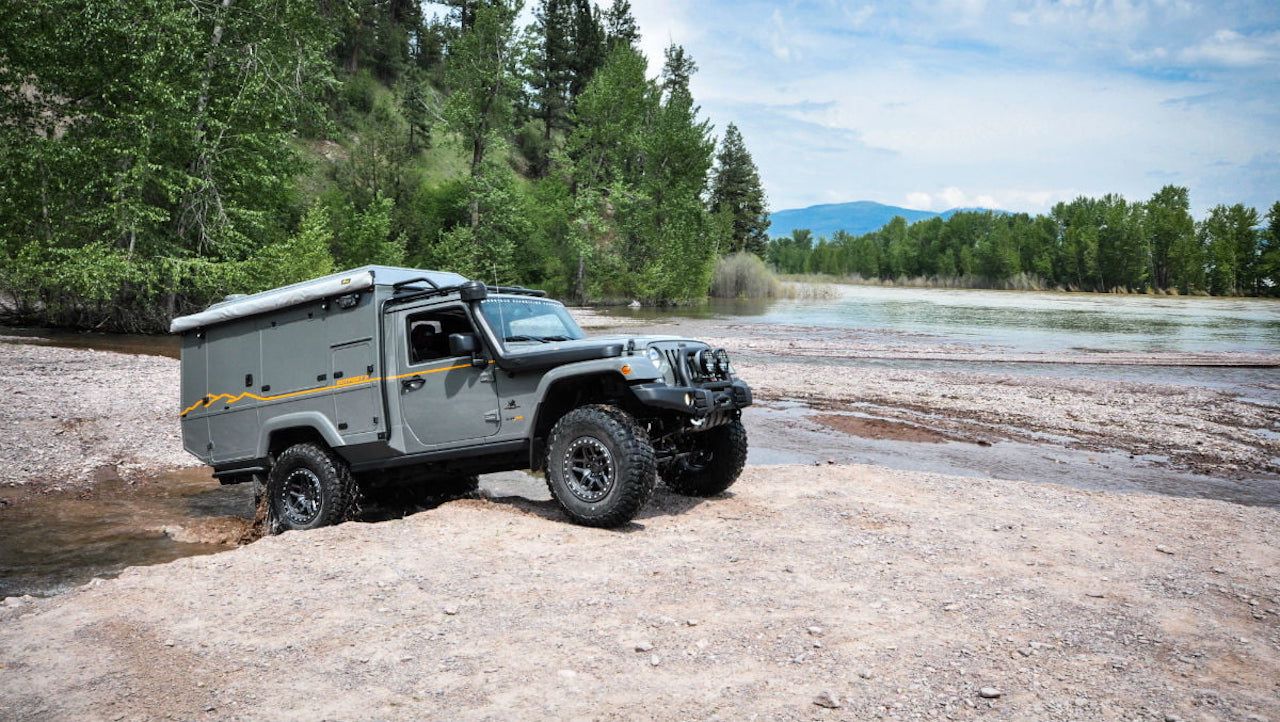 When it comes to amenities, the Outpost II Jeep Camper offers a slide-out National Luna 50L Twin Weekender refrigerator and freezer, joined by a 22-gallon fresh water tank and a 4-gallon marine water heater that can provide water at a temperature of 200 degrees Fahrenheit (93 degrees Celsius).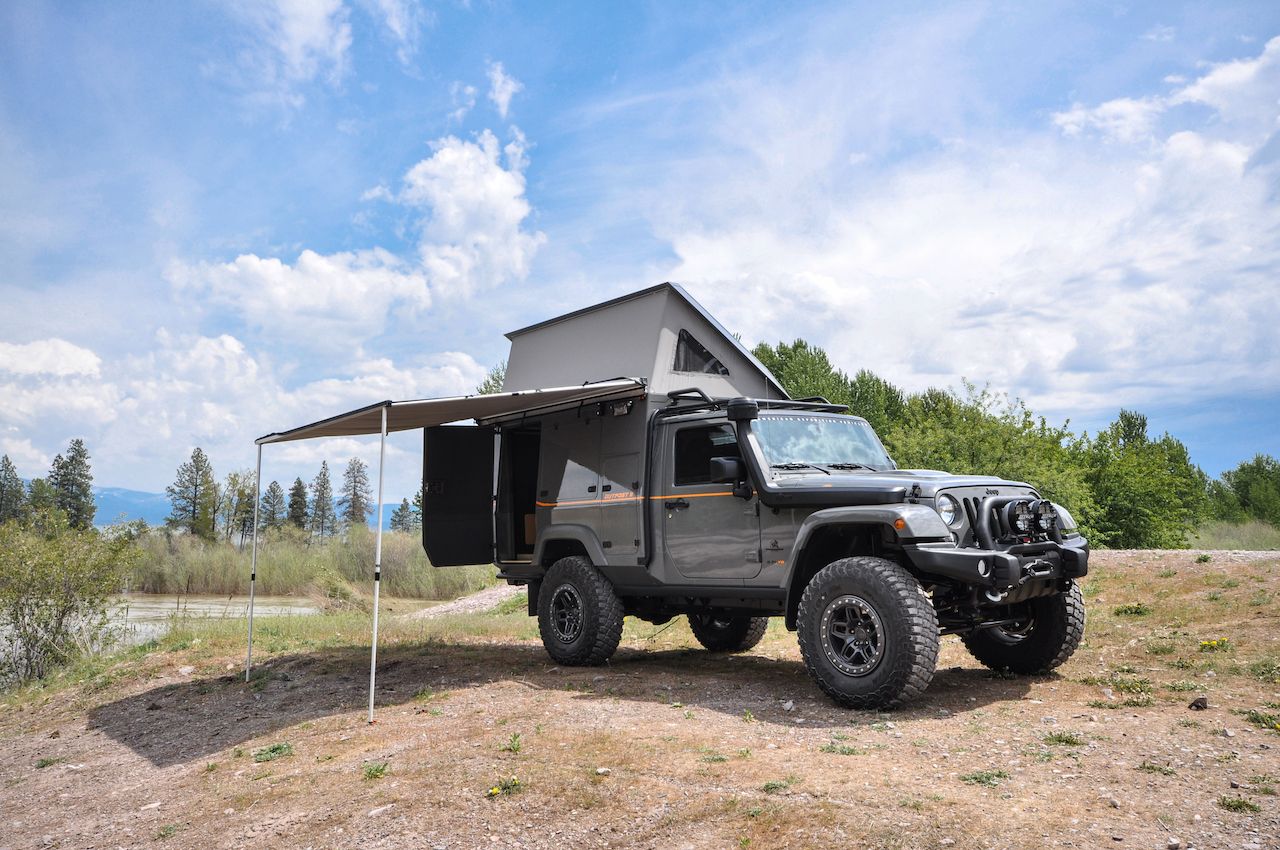 All these features and the fiberglass camper tip the scales at 750 pounds, so to deal with the extra weight, the vehicle uses a 4.5-inch JK DualSport suspension system with high capacity springs (these are offered as an option) and 17-inch wheels shod in BFGoodrich KM3 Mud-Terrain tires.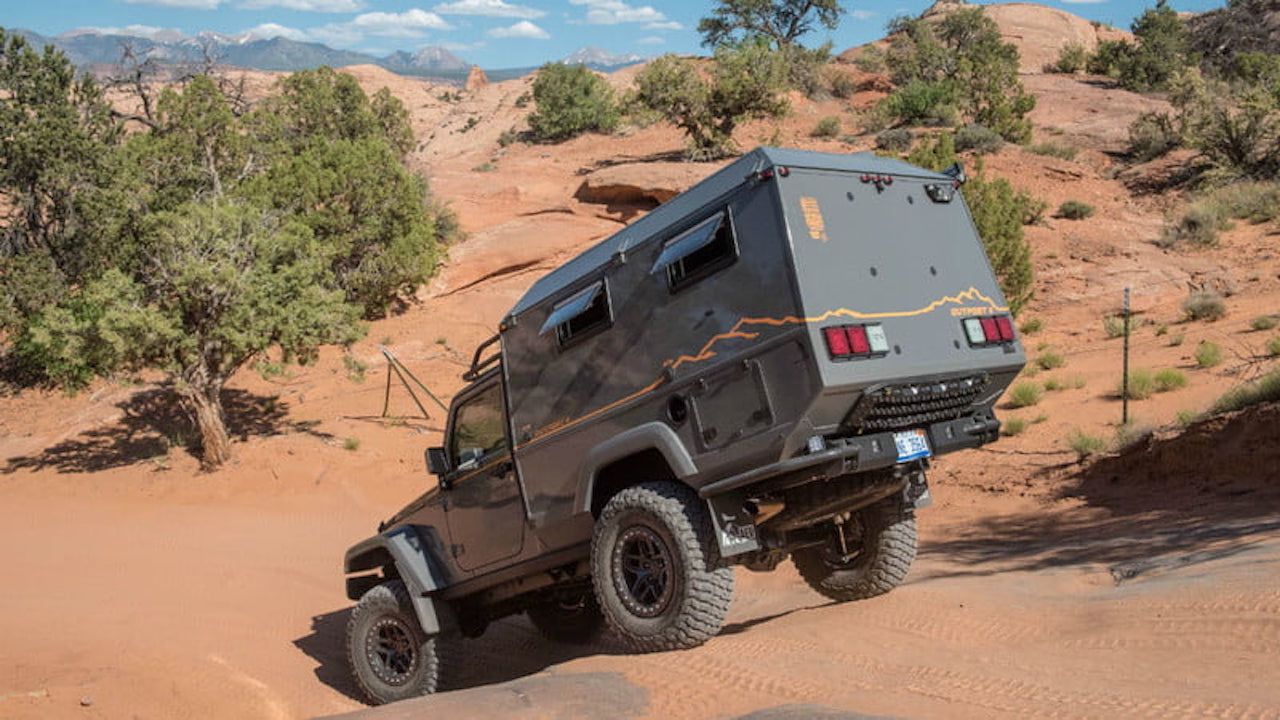 Power-wise, AEV went for a 5.7-liter HEMI V8 engine mated to the recalibrated stock Jeep A580 automatic transmission and a stock Jeep Rubicon transfer case.
READ MORE: 2019 Jeep Wrangler UK price revealed