The hybrid powered cars segment gains more and more ground in Europe, and some manufacturers are beginning to bet big on the future of this kind of power instead of diesel.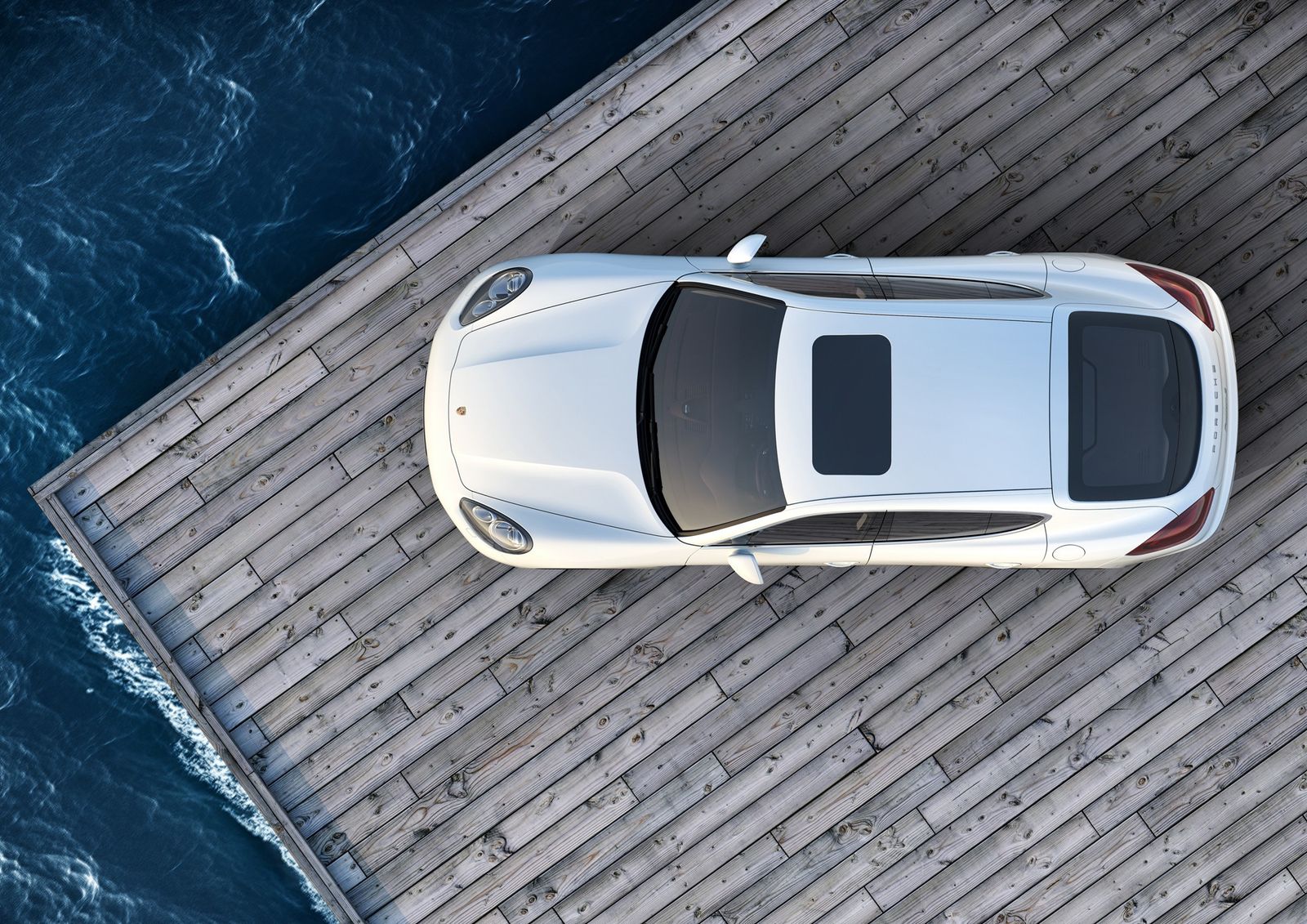 The hybrid powered cars segment gains more and more ground in Europe, and some manufacturers are beginning to bet big on the future of this kind of power instead of diesel. Toyota has the biggest offer of hybrid cars in Europe, with no less than seven models on sale. But the other manufacturers are playing catch up.
1. Mitsubishi Outlander PHEV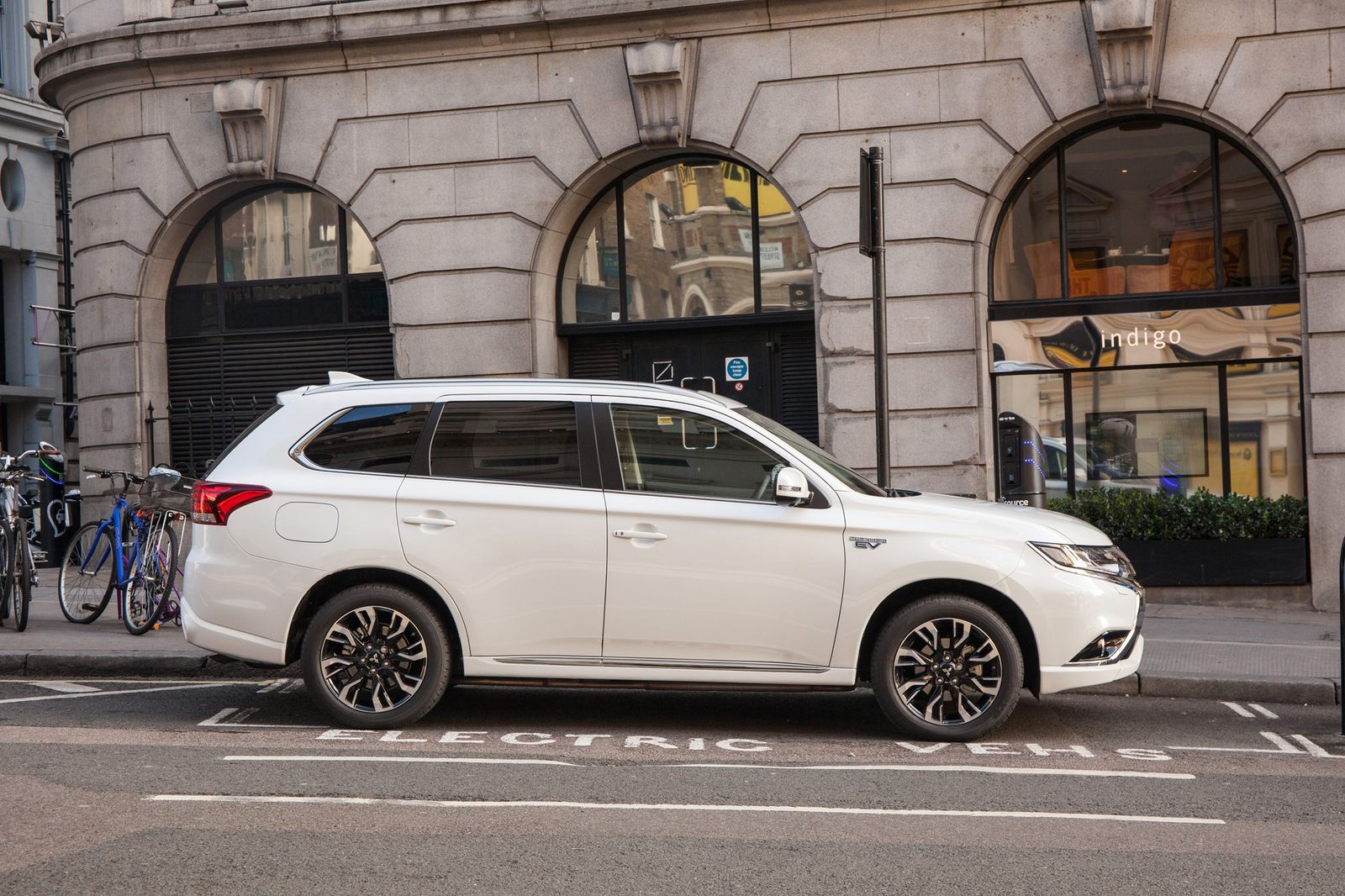 Best selling hybrid car in Europe is a SUV. It seems a bit far fetched but it's true and confirms the Europeans appetite for crossover cars. Mitsubishi seems to have hit the jackpot with the Outlander PHEV, a plug-in hybrid. It's one of the most popular hybrid powered cars in Holland and Belgium. It was helped by hefty government grants in Europe and this is the reason why this car costs as much as a standard diesel Outlander on the UK market, for example. It combines a high driving position and cavernous interior space with low running costs: 123 mpg fuel economy and 44g/km CO2 emissions. Outlander PHEV can run 30 miles in electric-only mode. The only downside is a 14 liter reduction in boot space compared to the standard Outlander.
Pros:
Accessible price
Exempt from road tax in some European countries
Excellent fuel economy
Cons:
Reduced boot
Same looks as standard Outlander
Good dynamics
UK price: 34.300 – 45.500 GBP
2. Volkswagen Golf GTE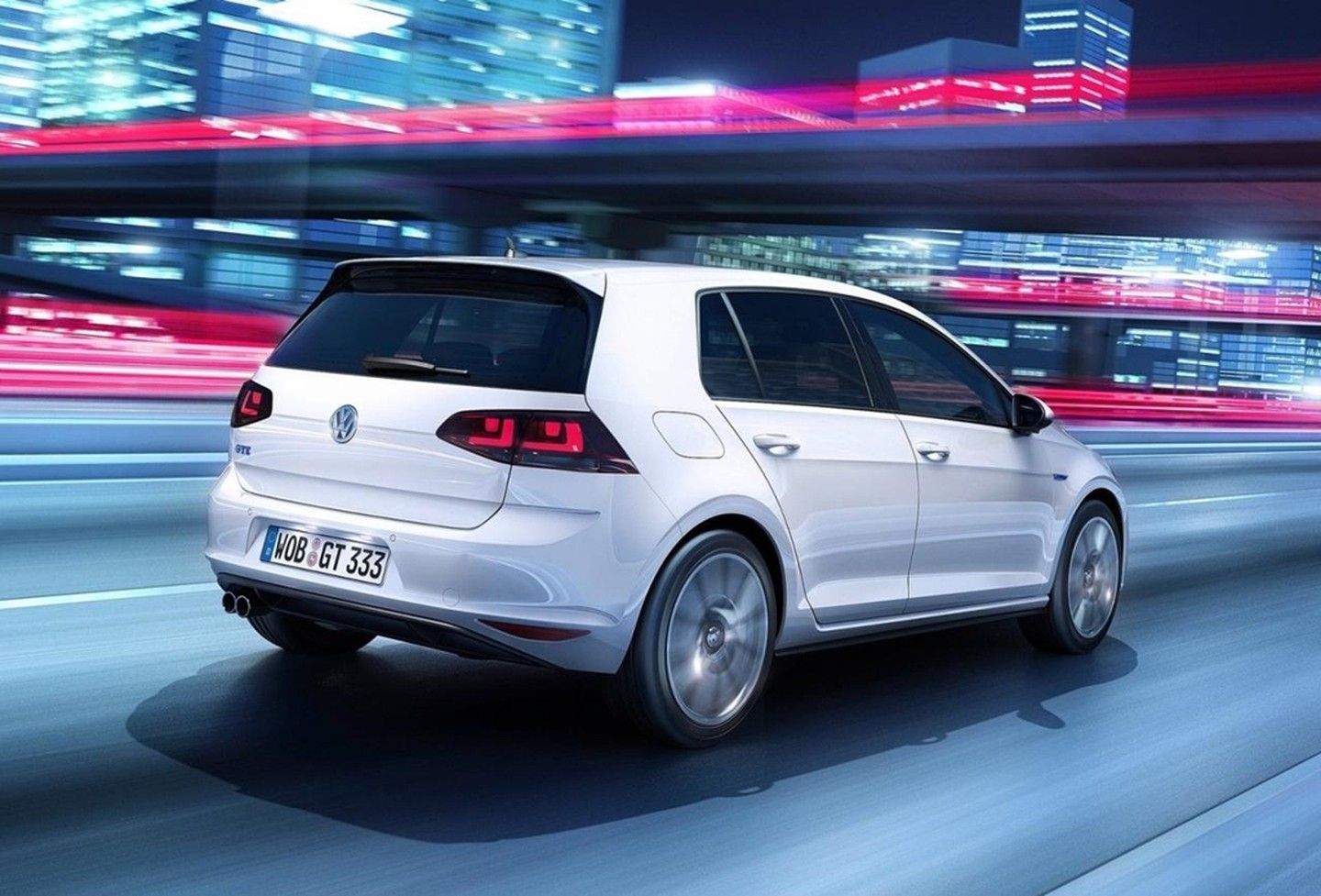 Volkswagen Golf GTE is marketed as a performance hybrid promising no less than 156 mpg fuel economy. Performance figures are also impressive: 0-60 mph in 7.6 seconds and a top speed of 138 mph. It is not as fast as a Golf GTI or a Golf GTD, but it's quick enough. Volkswagen Golf GTE is capable of running for about 30 miles on electric power alone.
Pros:
Low running costs
No range anxiety
Similar to drive with the normal model
Cons:
The ride is firm
Less fun-factor than GTI and GTD
Electric-only range lower than e-Golf
UK Price: 17,595 – 27,700 GBP
3. Audi A3 e-tron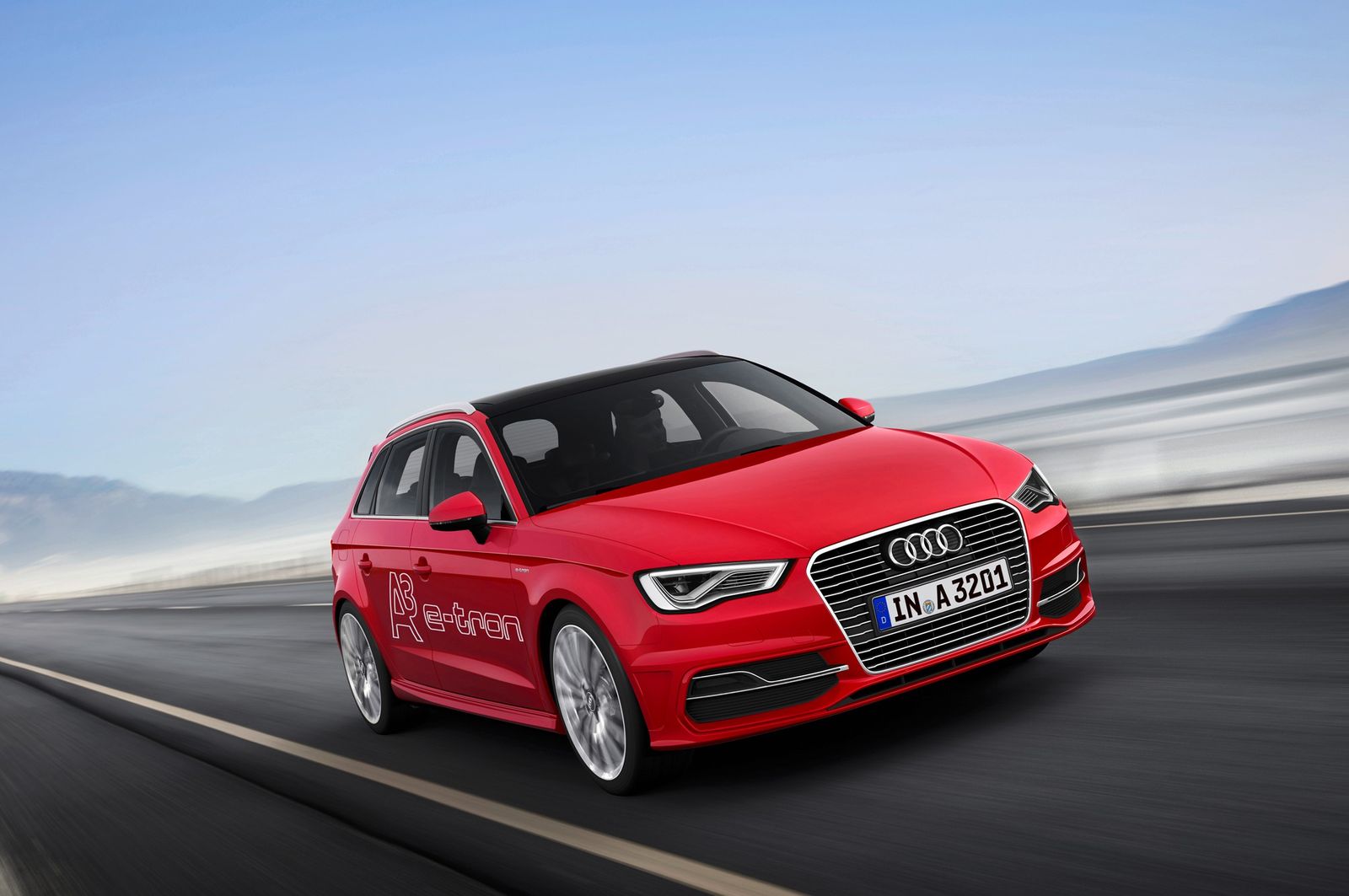 Audi A3 e-tron is based on the five-door A3 Sportback and is quite similar to the Volkswagen Golf GTE. It uses an electric motor paired with a 1.4-liter TFSI turbo gas engine to offer a quite considerable electric-only range along with the ability to match a normal car's driving range. And so you get the plush quality of the Audi brand.
Pros:
Spacious interior
Excellent range
Quality build
Cons:
Pricey compact hybrid
No Quattro version
No streaming music apps
UK price: 19,500 – 35,700 GBP
4. Volvo V60 Plug-In Hybrid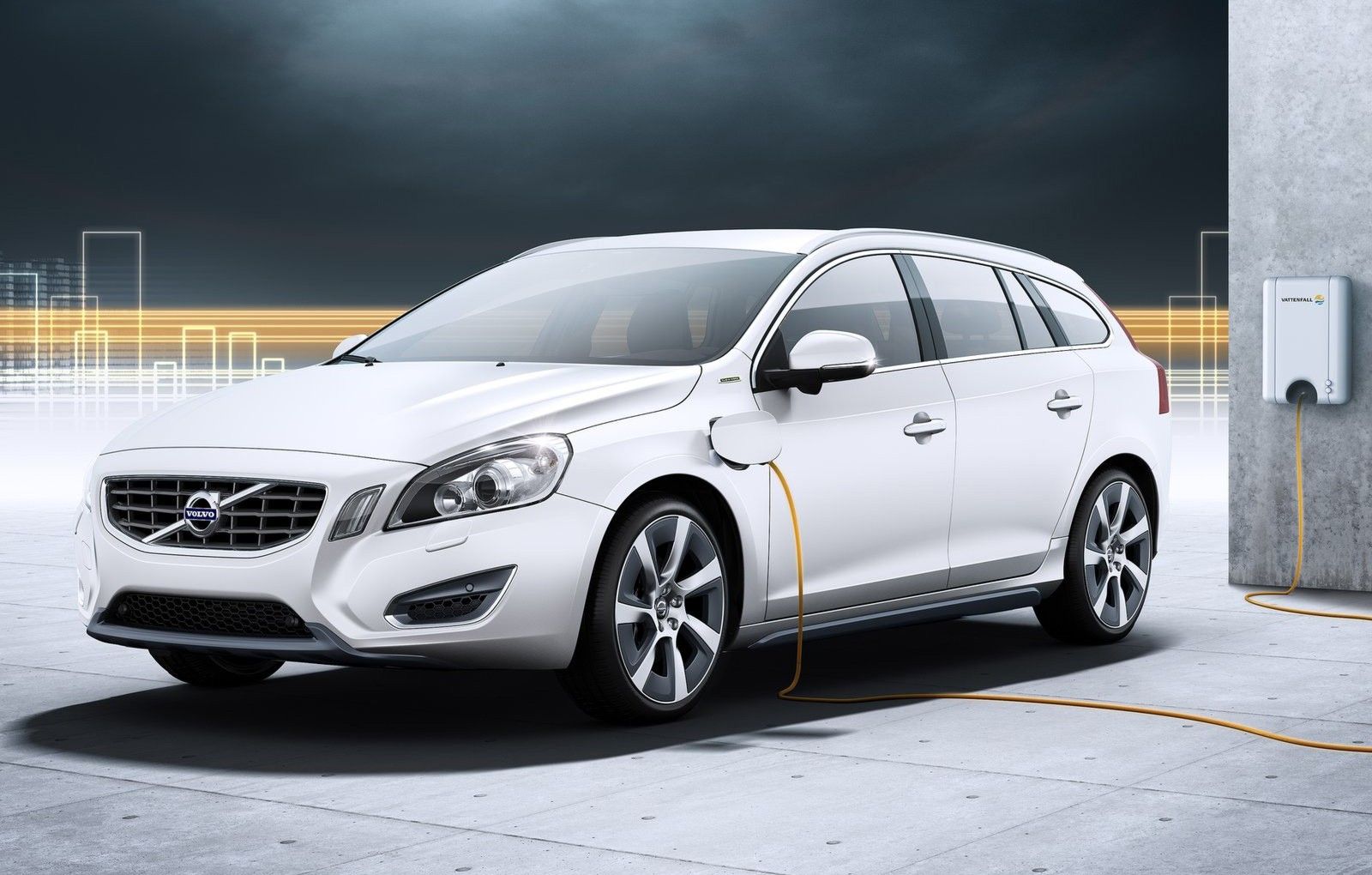 Volvo also embraced the hybrid power combo and this power source is featured on the V60 estate. It's a plug-in hybrid, so it can also be charged at a standard house power outlet. Electric-only range is only 30 miles, but it's enough for standard daily commute. Like the standard V60, the hybrid is comfortable, solid and spacious. The only notable difference is the smaller boot.
Pros:
High safety standards
Powerful and fast
Excellent mileage
Cons:
Expensive to buy
Small boot
Firm suspension
UK price: 45,000 GBP
5. Mercedes-Benz C350e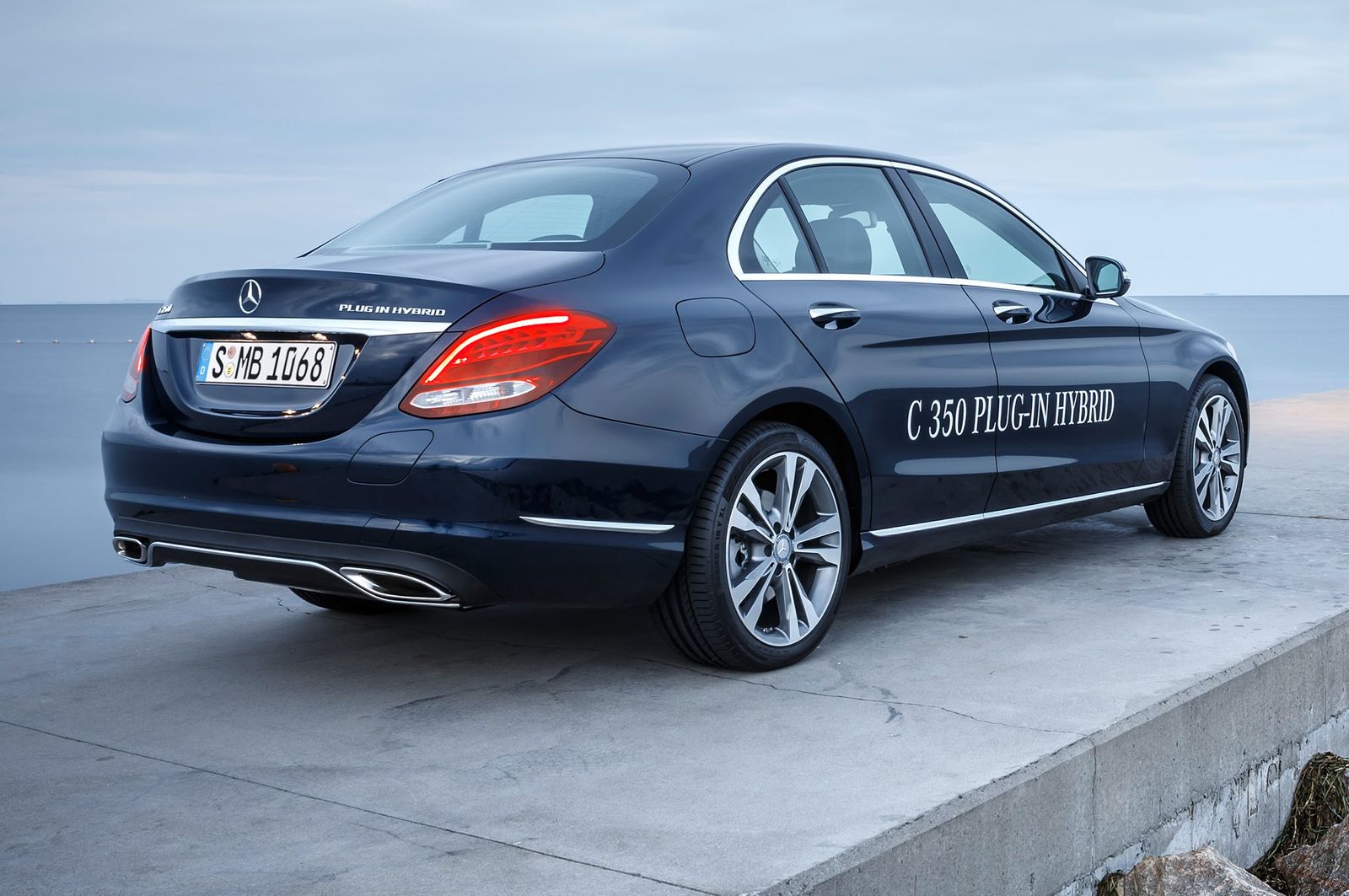 The brand new C-Class comes with a new hybrid version. In the past, Mercedes-Benz has sold a diesel plug-in hybrid, the C300 Bluetec. Today, it is replaced with the gas-electric C350e, which has a 2.0 liter engine. It has the same classy interior design as the standard C-Class and will make complete sense as a company car. The charging point is mounted in the rear of the car.
Pros:
New engine combo it's a good choice
Classy interior
Rear mounted charging point
Cons:
Expensive
Similar looks with E-Class and S-Class
Cramped rear seats
UK Price: 28,000 – 70,000 GBP
6. Toyota Yaris Hybrid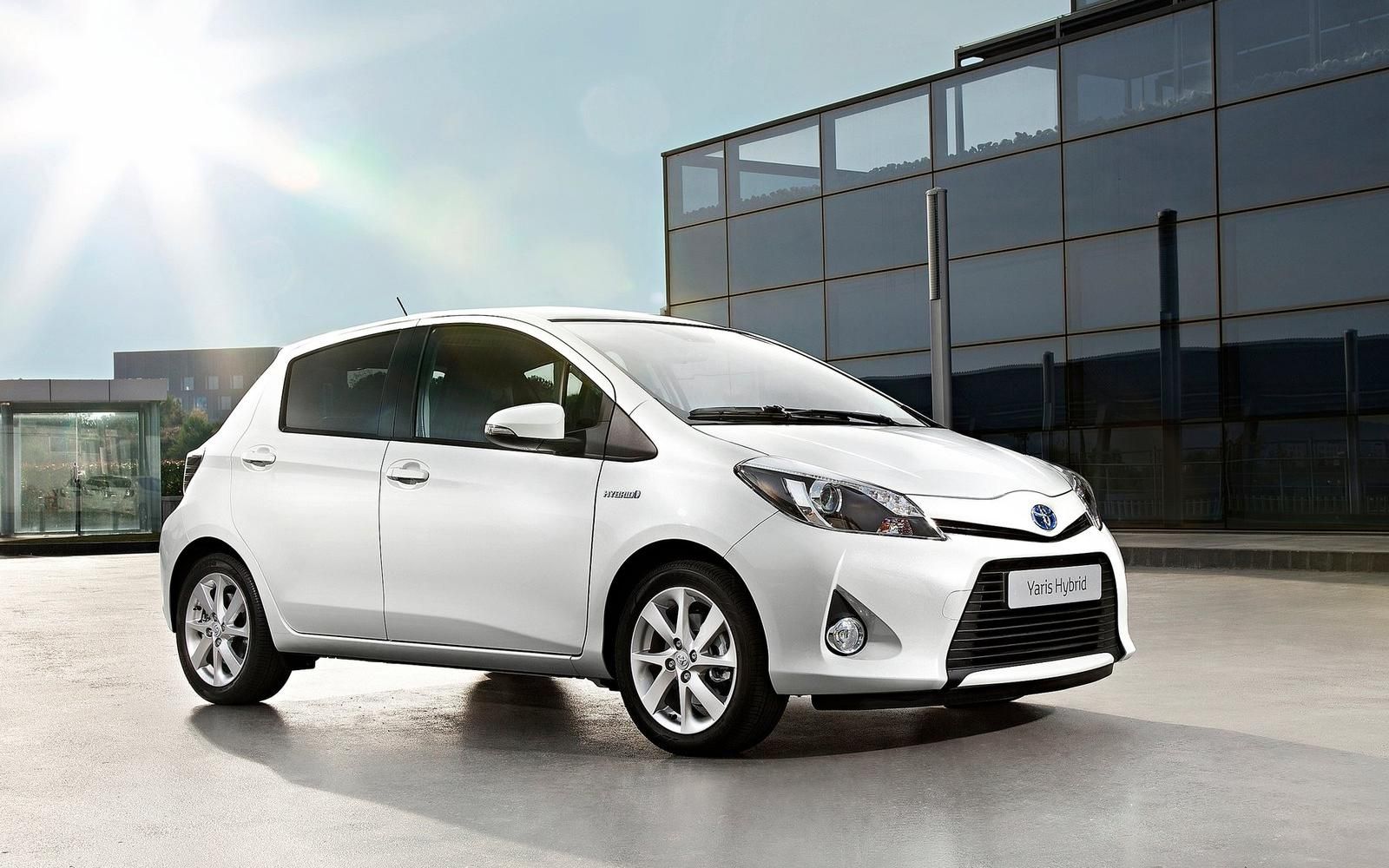 Europeans can enjoy also small cars in hybrid guise. Toyota sells in Europe one of its smallest models: the Yaris. Toyota Yaris Hybrid makes do with 1.5 liter gasoline engine and an electric motor. Compact dimensions, light steering and the automatic gearbox make the Yaris a very good city car. Boot space hasn't been reduced by batteries, Yaris Hybrid having the same 286 liter luggage capacity as the standard powered Yaris.
Pros:
Cheap to run
Spacious interior
Plenty of kit
Cons:
Some interior plastics feel cheap
Not quick
Unpleasant gearbox
UK Price: 11,000 – 17000 GBP
7. Lexus IS300h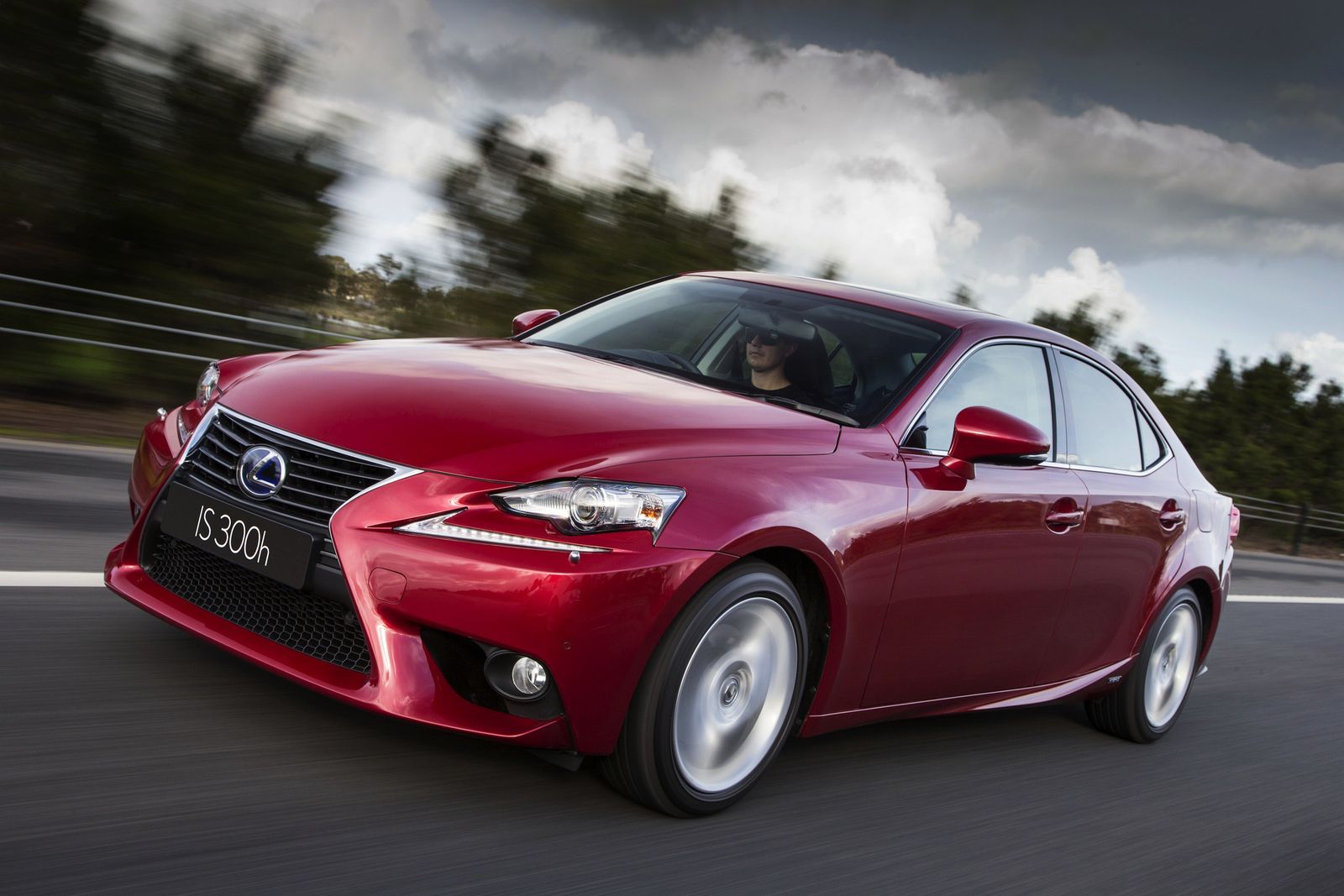 The Lexus IS is an expensive alternative, but you get a wholekit for your cash: sat nav and heated front seats are both standard equipment. Unlike other hybrid premium models, the Lexus IS300h can't move on electric power only. The electric motor is ment to help and boost the gas engine.
Pros:
Cheap to run
Very reliable
Comfortable ride
Cons:
Expensive to buy
Not so good dynamics
Not enough power
UK Price: 28,995 – 35,750 GBP
8. Toyota Prius
Prius has enjoyed some success on European markets also. Originally, Prius was a mild hybrid, but today you can buy a plug-in hybrid version. Electric-only range is not impressive, just about 12 miles. Also, the new generation is coming to Europe. The Prius comes with decent standard equipment such as leather and satellite navigation.
Pros:
Low running costs
Very practical
Comfortable
Cons:
Ugly looks
Limited rear headroom
Gearbox is perfectible
9. Toyota Auris Hybrid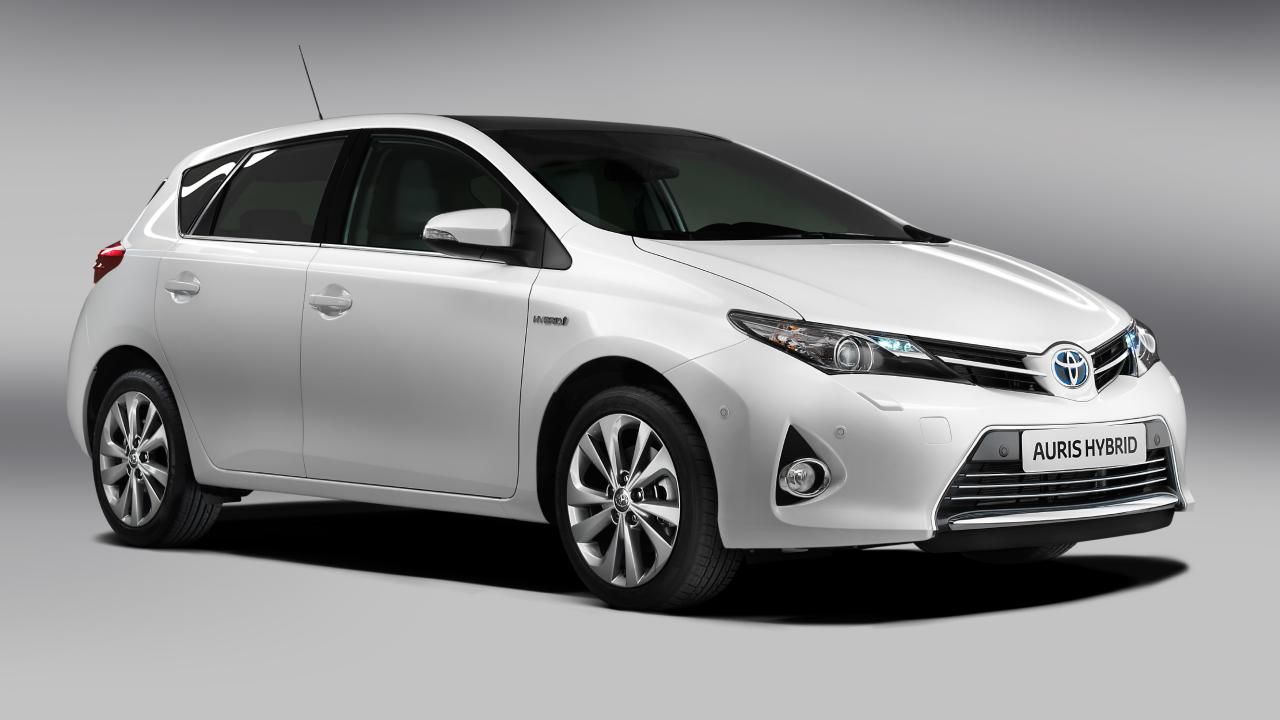 Toyota has a range of hybrids on sale on the European market and one of the most successful is the Auris hybrid. Auris is a Golf sized hatchback. It doesn't shine in any particular area but it has low running costs and it's a model preferred by companies who want to offer a car to their employees.
Pros:
– Impressive reliability
– Low running costs
– Good practicality
Cons:
– Unexciting design
– Patchy interior quality
– Automatic gearbox can get noisy
UK Price: 15,600 – 24,800 GB
10. Porsche Panamera S E-Hybrid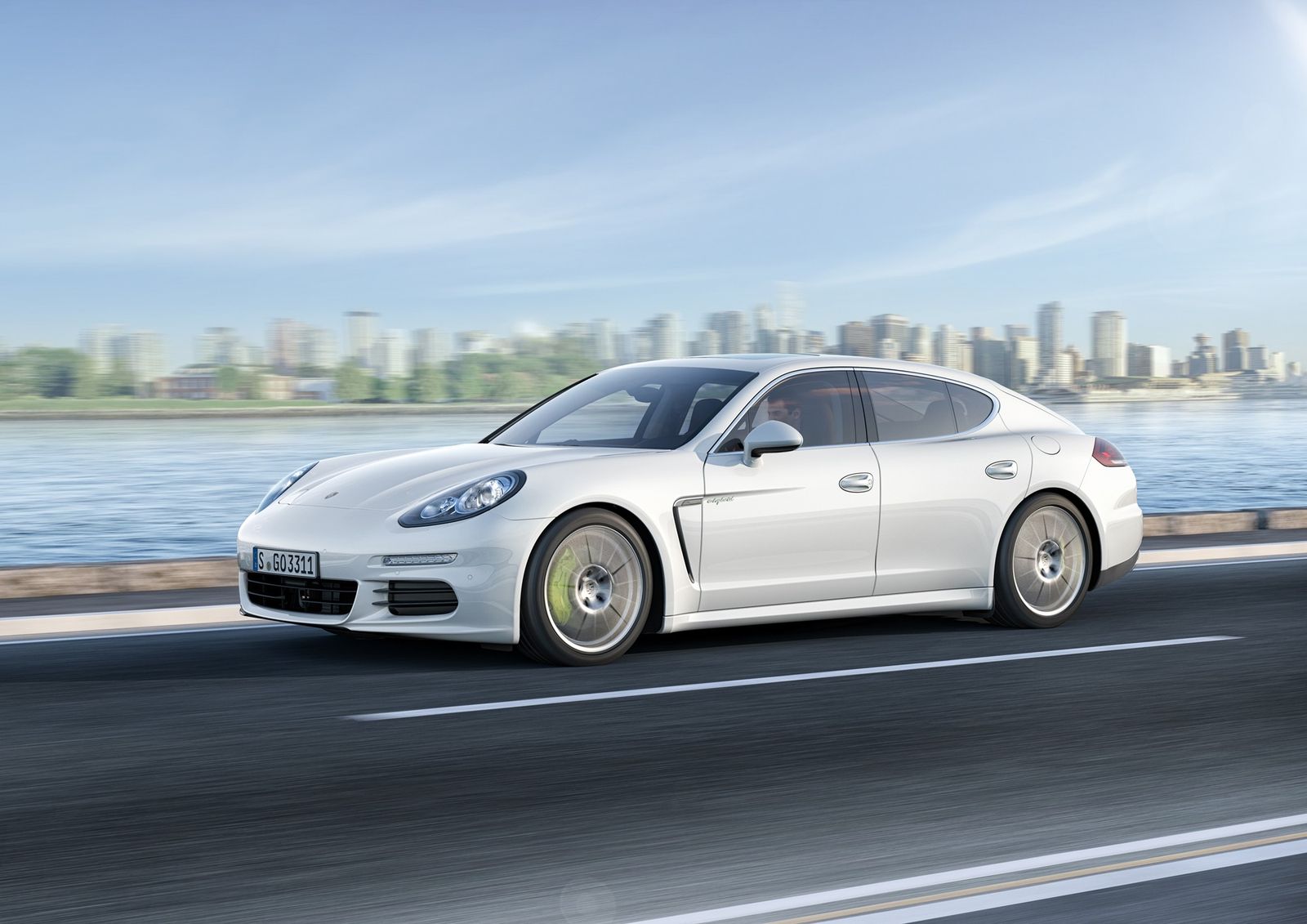 It's the sedan from Porsche and now it's available also as a hybrid. After the launch of the powerful gas versions, Porsche has expanded the range to include hybrid and diesel versions, which offer reduces running costs but maintain the Panamera's fine handling.
Pros:
Beautifully finished interior
Impressive performance
Practical
Cons:
Controversial design
Expensive to buy
Small boot
Price: 64,000 – 130,000 GBP