Hide that pathetic 4X4, the Godfather is here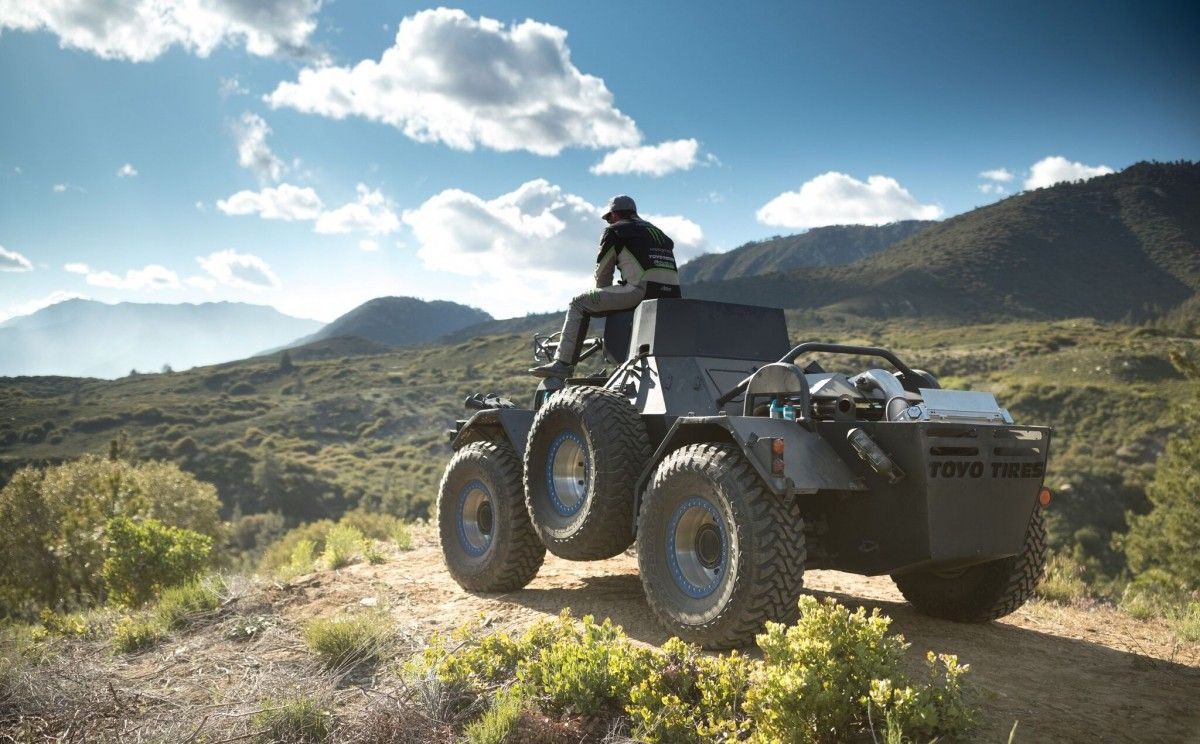 Thinking of a ferret would usually project a cute, friendly animal in the back of your head, but the Toyo Tires Ferret is more like an off-road Wolverine. With rabies.
Leaving Animal Planet behind, you'll probably find interesting the fact that the Ferret armored car, aka Ferret Scout, was a British reconnaissance army vehicle built between 1952 and 1971 by, wait for it…Daimler.
Oh, the original vehicle used Rolls-Royce horsepower, because war can be a classy affair when your name is Great Britain.
The contraption you're about to see in the video is based on a 1959 Ferret and imbued with a set of enhancements, courtesy of the Toyo Tire crew.
In essence, you'll be watching a six-wheeled, LS V8-powered off-road madness as it jumps, crawls and then jumps some more at full throttle in an area that looks like God got drunk before drawing the landscape.
The extra pair of wheels – engaged through hydraulic motors – is also an add-on, just like the bonus suspension leeway and the custom-built grappling hook launcher. Need I say more?