We can't wait to see how this transitions into a production model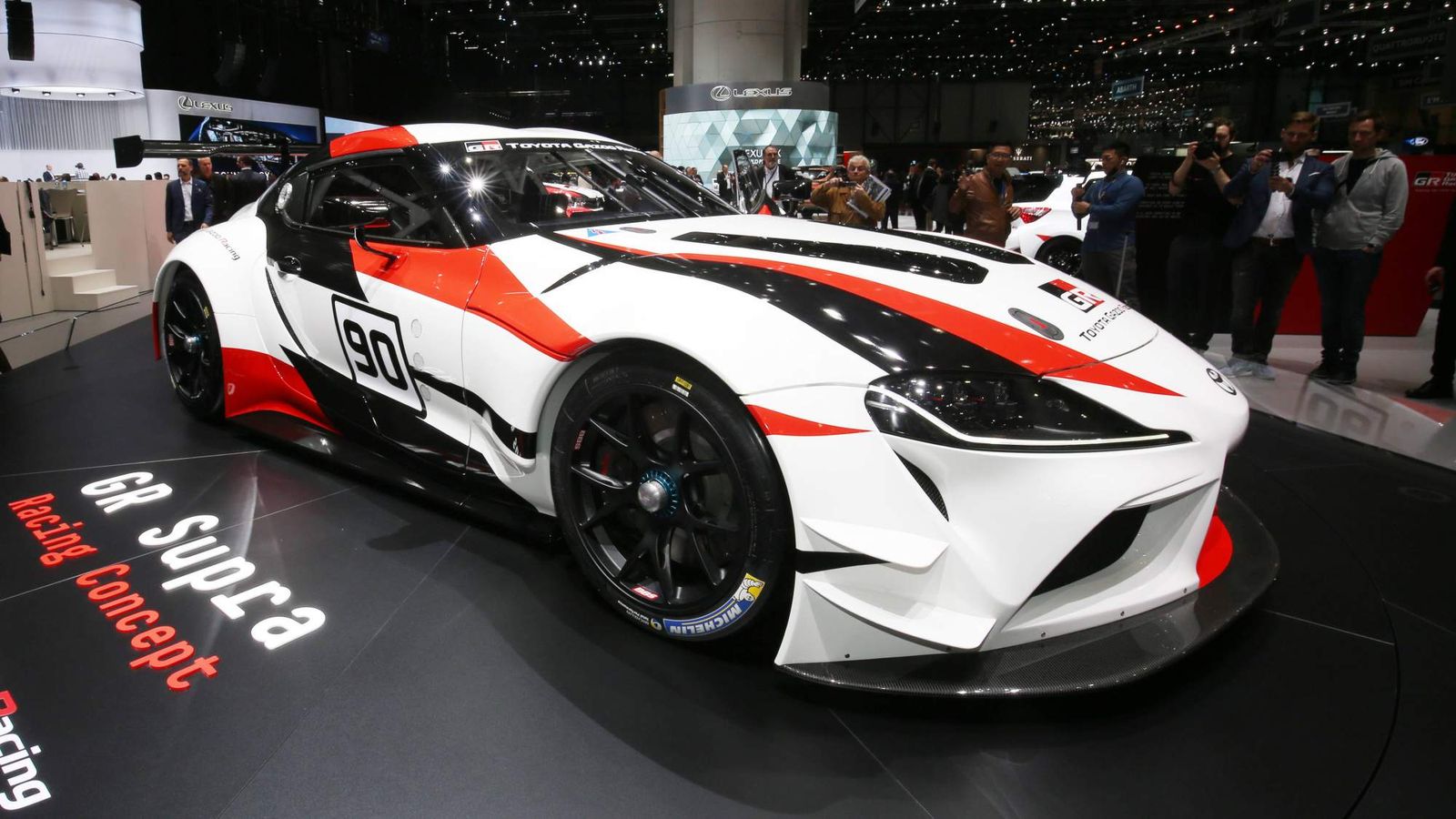 When bringing a sports car to market, most automakers reveal the production version first, and the racing iteration later. Not Toyota: the Japanese automaker has just unveiled the GR Supra Racing Concept, which previews the competition vehicle based on the upcoming Supra road car.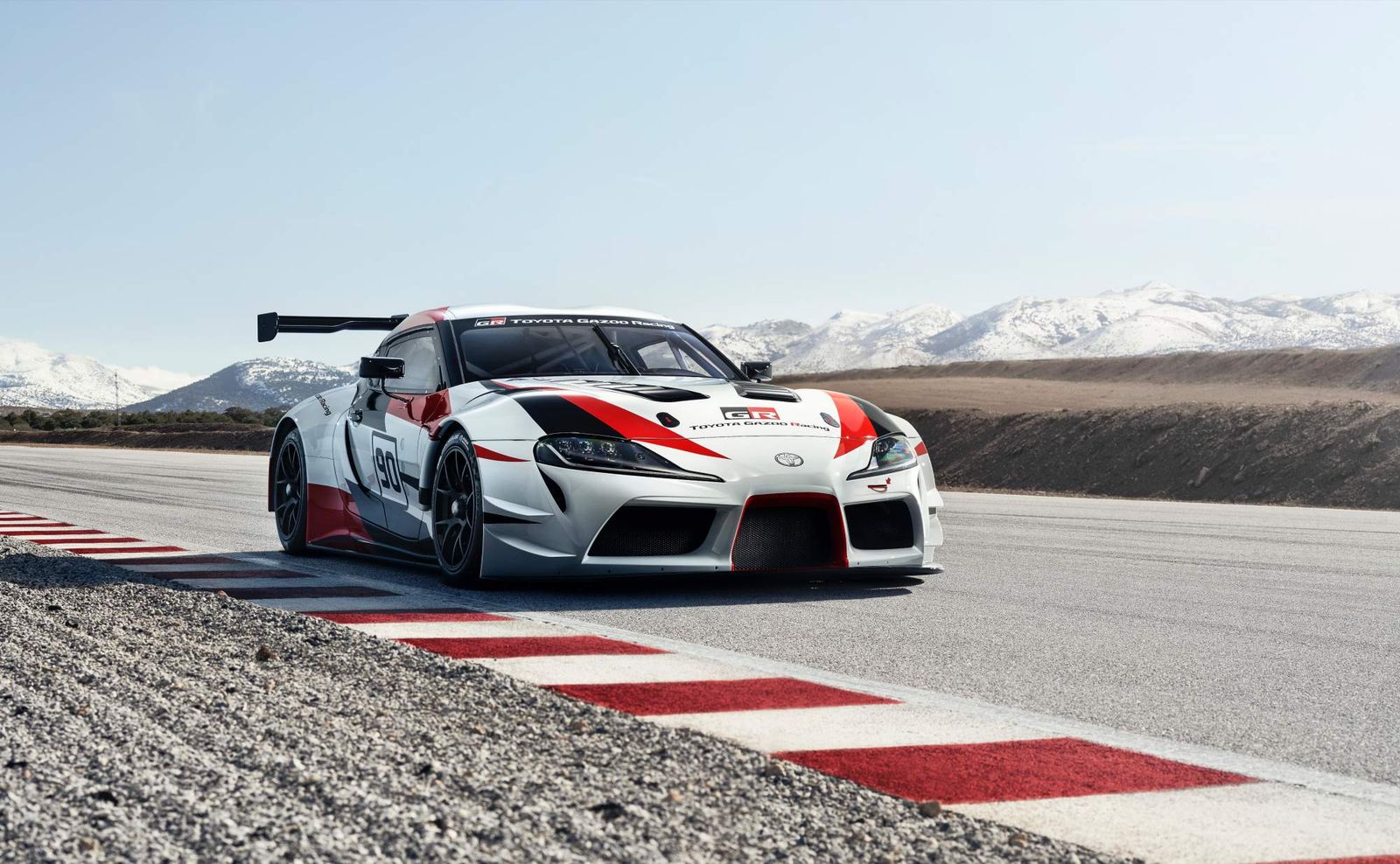 To say fans have been anxiously waiting for a new Toyota Supra would be a major understatement — the simple fact that the Supra name is back in the news is sensational.
Toyota says the GR Supra Racing Concept demonstrates its commitment to bringing the Supra back to the market. Look no further than this concept to get an idea about the production sports car's design. Even the large "90" number on the concept's doors is a historical reference to the upcoming Supra's A90 codename.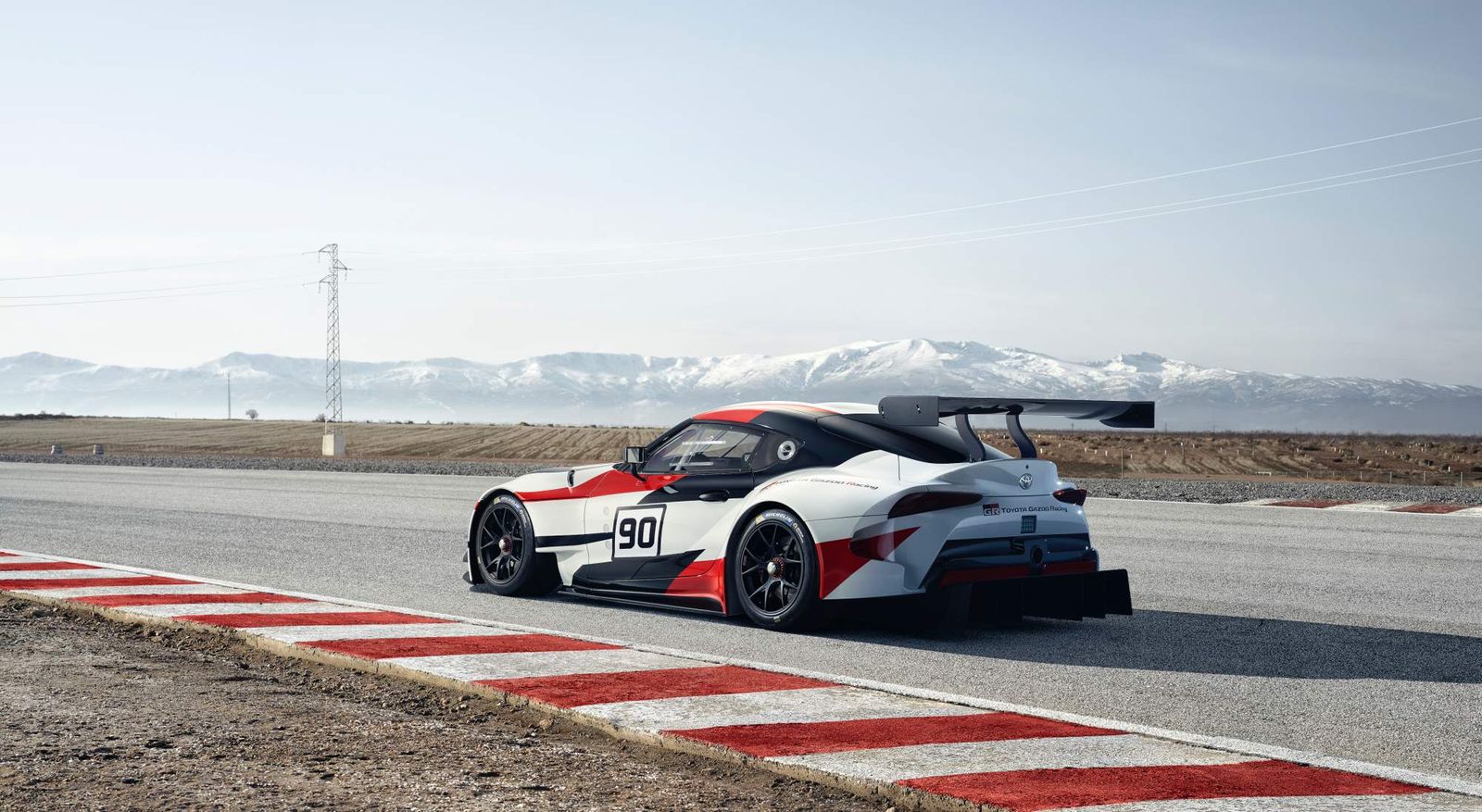 The GR Supra Racing Concept is a compact, two-door model that features a front-engine/rear-wheel drive configuration, just like the previous Supra that was discontinued in 2002. The model makes use of lightweight composite material for elements such as the front and rear bumpers, front splitter and rear diffuser, side skirts, mirror caps, and the rear air inlets. The hood is made from the same material and features louvered air inlets, while the large rear diffuser is built from carbon fiber.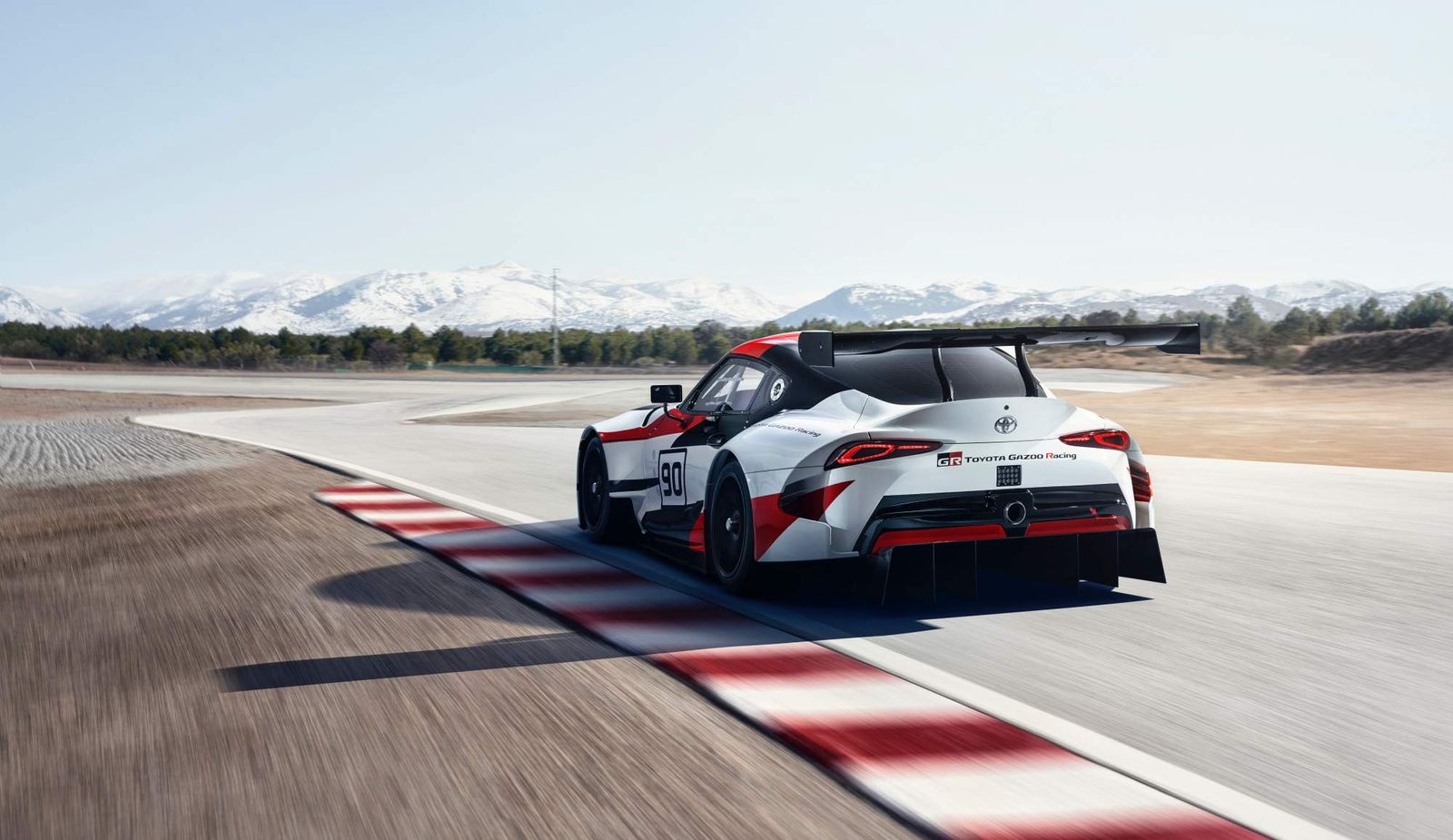 In their efforts to save weight, engineers have also decided the windscreen and side windows would be made of plastic. If you aren't convinced by now that this car means business, the large rear wing should make that extremely clear.
The concept's chassis features lowered front and rear suspension that uses original equipment components (OE), with everything resting on BBS racing wheels with center-nut attachment fitted with Michelin racing tires. The braking system uses Brembo Racing calipers and discs, and there's also a racing exhaust on the menu.
The cabin is obviously stripped out of any unnecessary accessories and is fitted with a racing dashboard display and OMP driver's seat and safety harness. The quick-release steering wheel with paddle shifters is also supplied by OMP. A full roll cage and fire extinguishers complete the package.
There are no technical details, unfortunately, but we do know the fifth-generation Supra will arrive in 2019 as part of a joint project with BMW for the next-generation Z4. Rumor has it both cars will feature a 3.0-liter turbocharged inline-six engine. If you can't wait until then, you'll be able to drive the GR Supra Racing Concept in the Gran Turismo Sport video game starting this April.
READ MORE: Toyota GR Super Sport Concept previews 1,000-hp hybrid hypercar