This video is undeniable proof of such a system's worthiness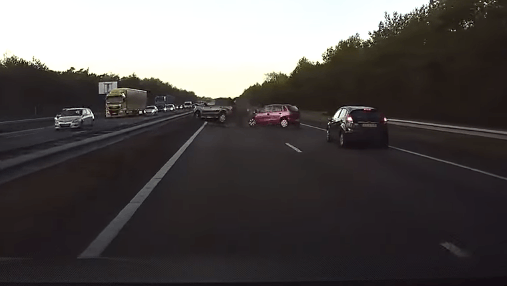 Tesla's Autopilot semi-autonomous driving system was recently updated so as to no longer rely on cameras to detect obstacles but use radar instead. This could have undoubtedly helped the man who died when his Model S failed to spot a white trailer parked on the side of the road and ploughed straight into it, as it now seems able to anticipate accidents and avoid them.
This dashcam footage from a highway in the Netherlands shows how the all-electric sedan understands that something is not right in front of it and it sends out an audible alert nearly two seconds before the accident takes place. Not only that, but it also brakes on its own and remains a safe distance away from the action.
Had the car not detected what was going on ahead, the driver was much more likely to be closer to the cars that crashed, and his reactions would probably not have been swift enough to escape.
As it stands he did, but all thanks to Autopilot and its recent move to radar reliance.
via Electrek