It's Matt LeBlanc against Chris Harris against Rory Reid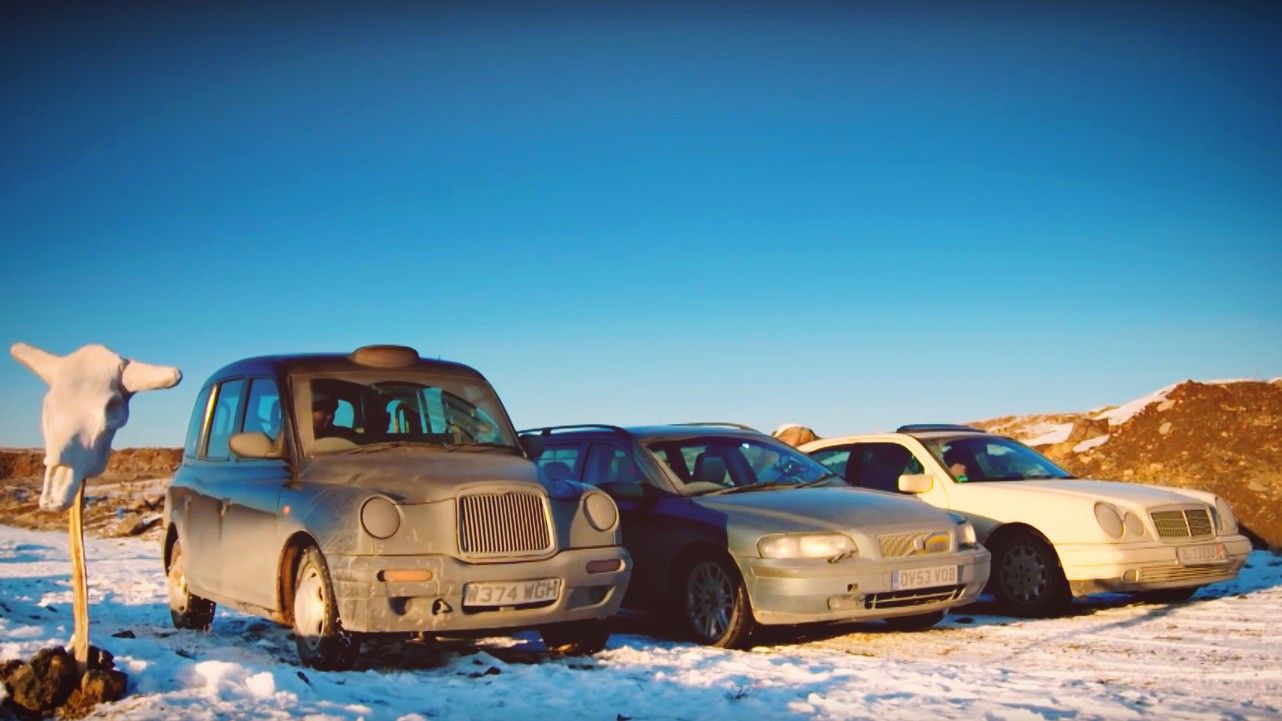 Car racing. We all know what's what, some love the sport, some don't, some are awfully mad about it and some fail in spectacular fashion while having a go it. And just when we thought there's nothing left to innovate in the field, this video comes up.
A Mercedes-Benz E-Class, Volvo V70 and London black cab enter Kazakhstan. They're all heavily beaten cars, with many miles under their belts, but they still got that fire, apparently. When ensues is a wicked form of motorsport with a twist, à la Top Gear.
Yes, it involves dirt, rocks, puddles of mud, snow, the occasionally confused cow, steep slopes and narrow roads – if we can call them that – and right about anything you wouldn't want to encounter during a race, but at the same time something WRC rally drivers get to see a lot. Except this is not your run-of-the-mill rally race. In fact, this is not even a race. This is madness and merciless car pounding.
And three guys having a blast, in the video below.
But if it's real racing you want to see, here's a rare BMW M4 DTM doing its best against the Mercedes-AMG GT R.