Start the new year with two pieces of awesome motoring history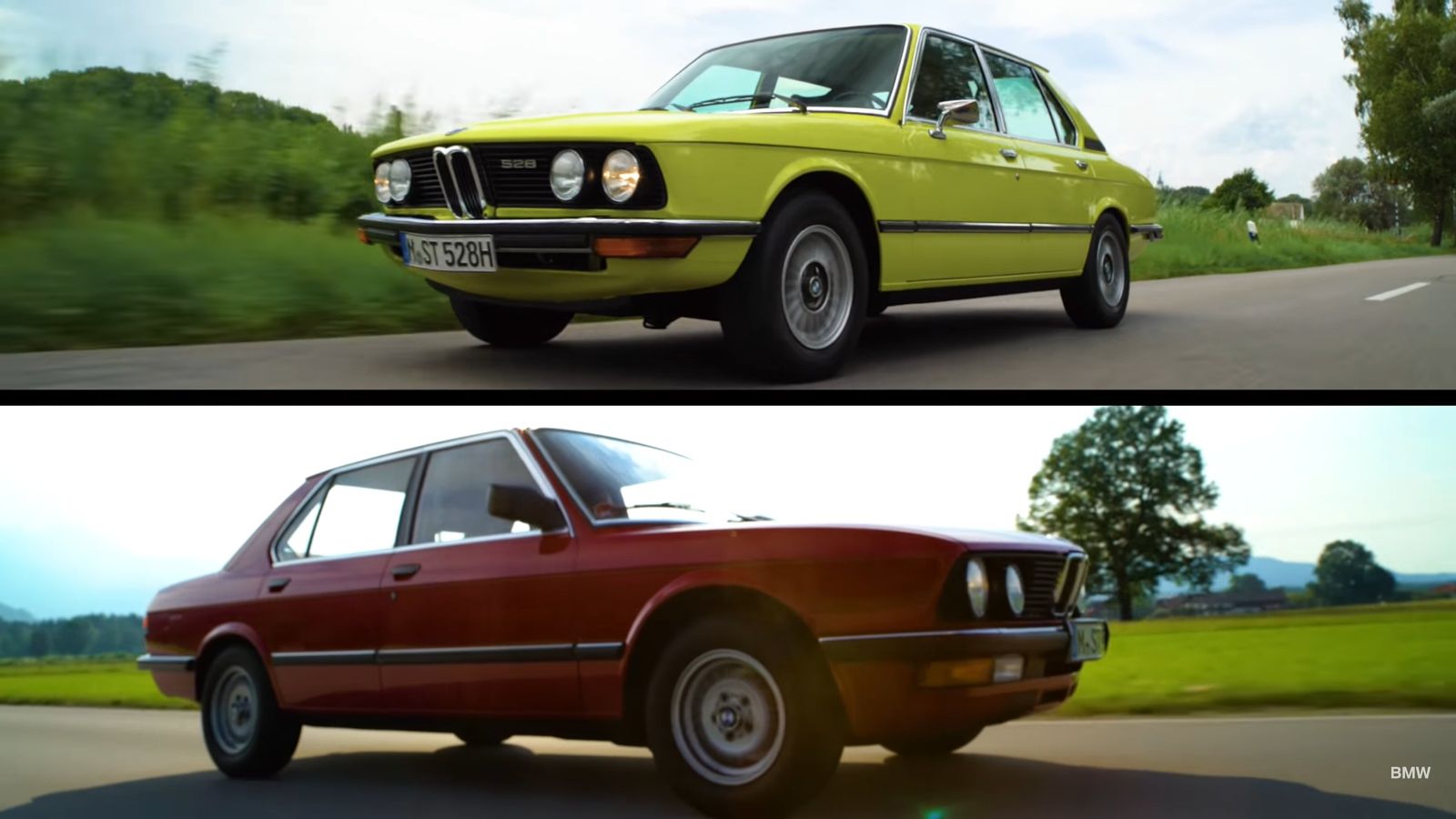 BMW commenced the new year with a couple of videos about its iconic 5 Series models from the seventies and eighties: E12 and E28 both of which have cool stories behind them.
BMW 5 Series E12 (1972 – 1981)
When BMW put the new 5 Series on the market, it basically reinvented the brand. Going for a shark-inspired radiator grille, double headlights and a sleek exterior, the E12 also had an ergonomic interior, with special care given to the important controls all of which were placed within easy reach of the driver.
The 5 Series also started the new BMW nomenclature, which, at the time, indicated the model's series and the engine's cubic capacity. New engines options were added under the 5 Series bonnet, such as the 2.8-liter six-cylinder engine with 165 hp and an impressive (for that time) 0-100 km/h (62 mph) sprint in 9.5 seconds.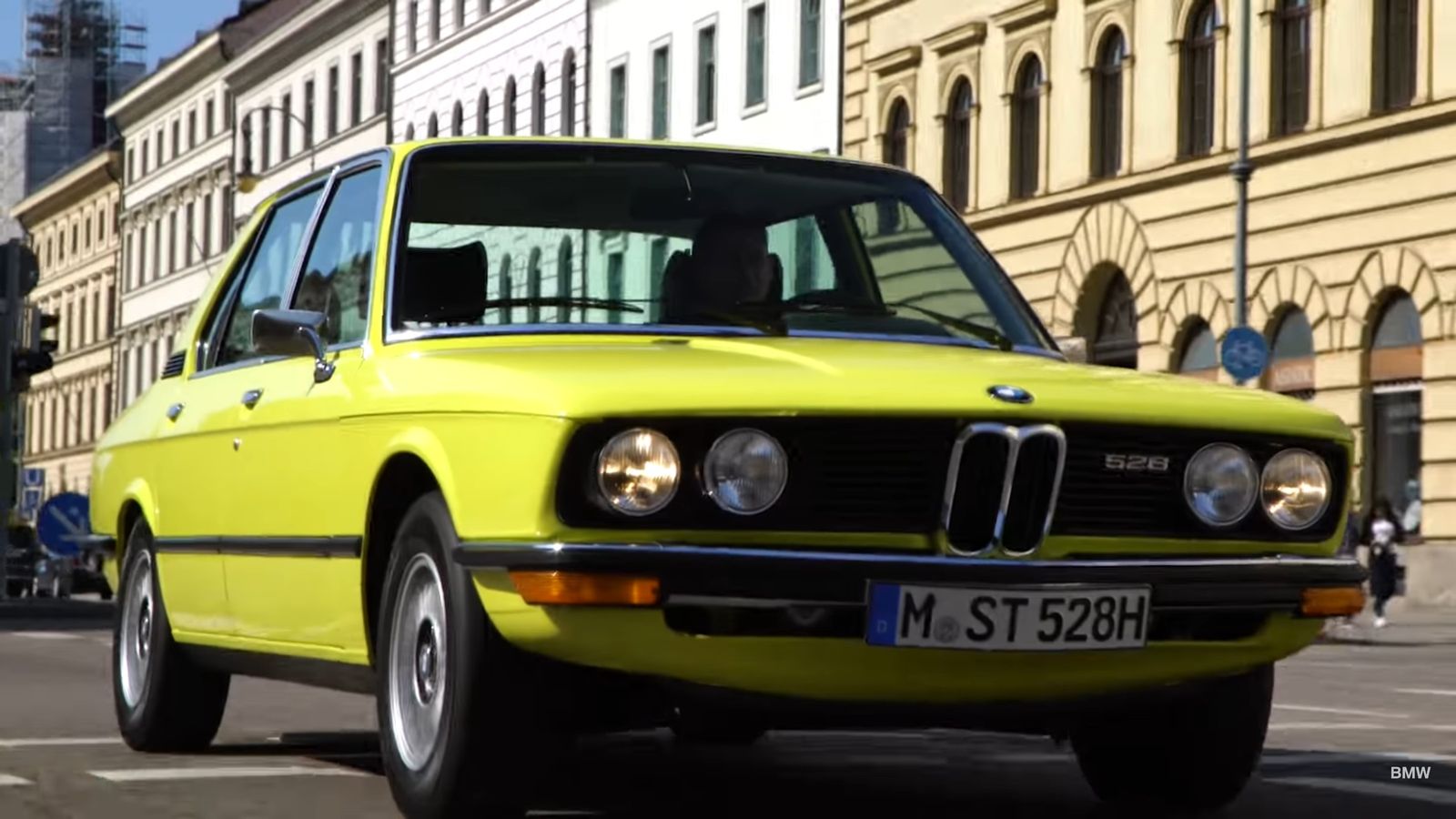 Special care was taken to ensure high levels of safety, BMW's engineers integrating a roll bar and designing crumple zones in the front and at the back.
BMW 5 Series E28 (1981 – 1988)
The second generation of BMW's 5 Series didn't try to revolutionize its exterior design, but significant changes were operated inside the car. The driver-oriented layout, first introduced on the 3 Series, was now a feature of the 5 Series as well. The drivetrain was taken over from the 7 Series and included ABS as an option – as you will see from the video below, this posed some serious driving problems.
The E28 was also one of the first BMWs designed on a computer, especially its drivetrain. Even if BMWs mainframe had the computing power of a current-day pocket calculator and was mainly used for payroll work, BMWs engineers managed to use it to design and refine the new car, allowing for the integration of new electronic features.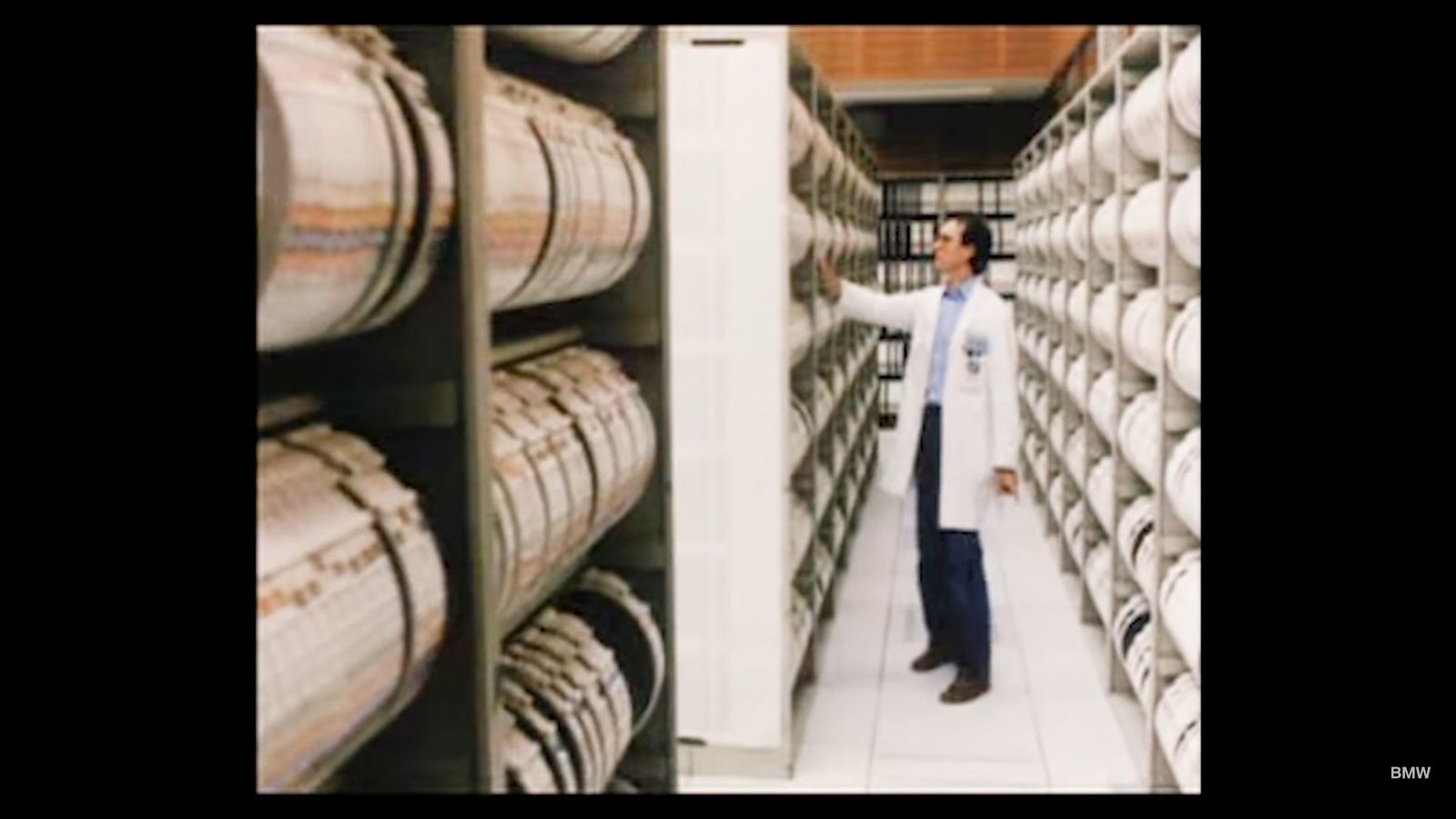 A diesel engine made an appearance for the first time in the 524td E28 in 1983, and the 2.4, six-cylinder turbodiesel engine managed to be the fastest such engine in the world. Its top speed was 180 km/h (112 mph), which might seem unimpressive right now, but was something to brag about back in the eighties.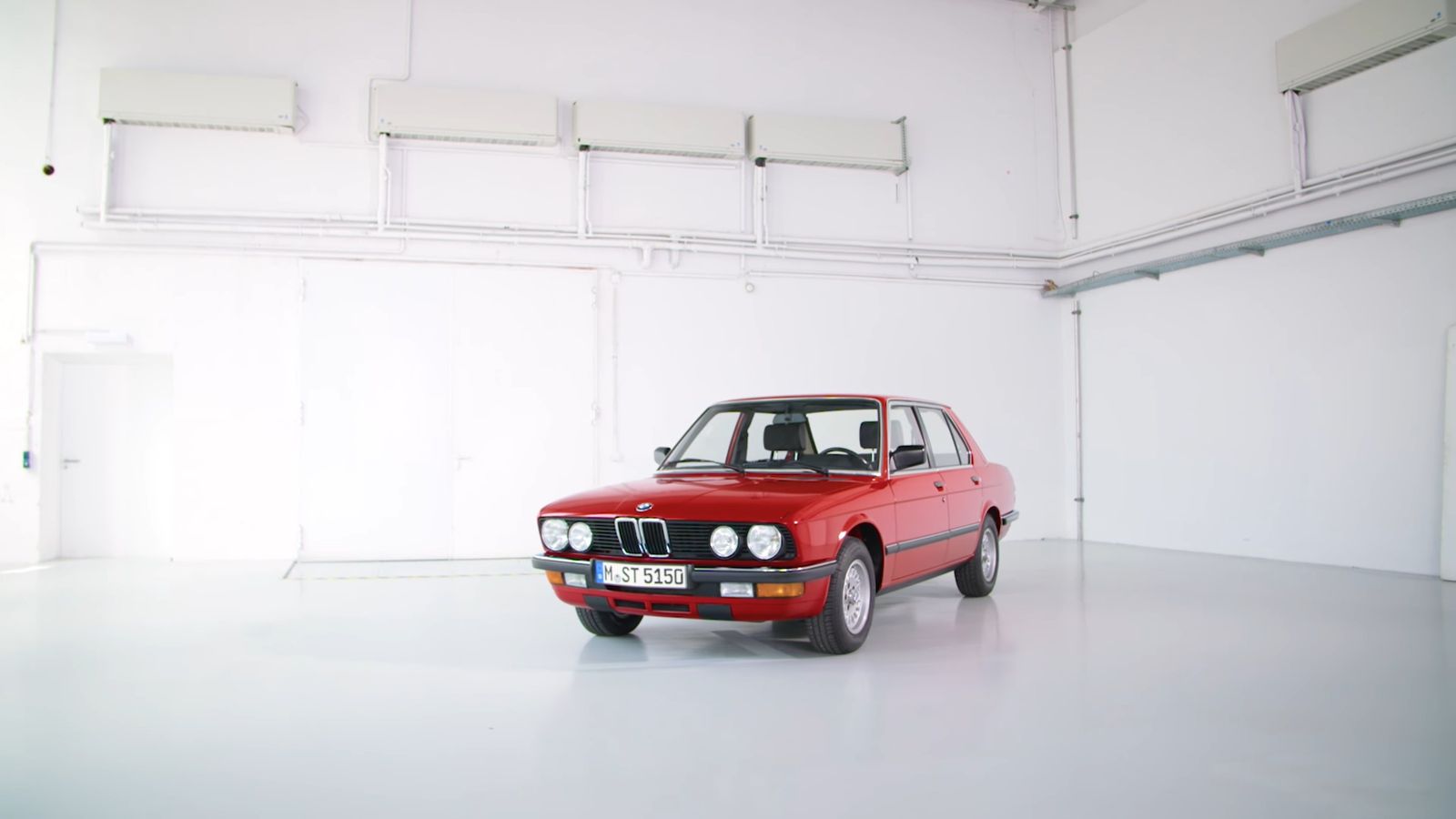 BMW started to become more aware of efficiency, so the Eta engine concept tried to achieve lower levels of consumption by increasing the displacement from 2.0 to 2.7 liters and reducing the revs. The result was an engine that produced the same 129 hp as the standard 2-liter one, but at 4.500 rpm instead of 6.000, the 525 Eta having a consumption 9% lower than the 520i. And better performance.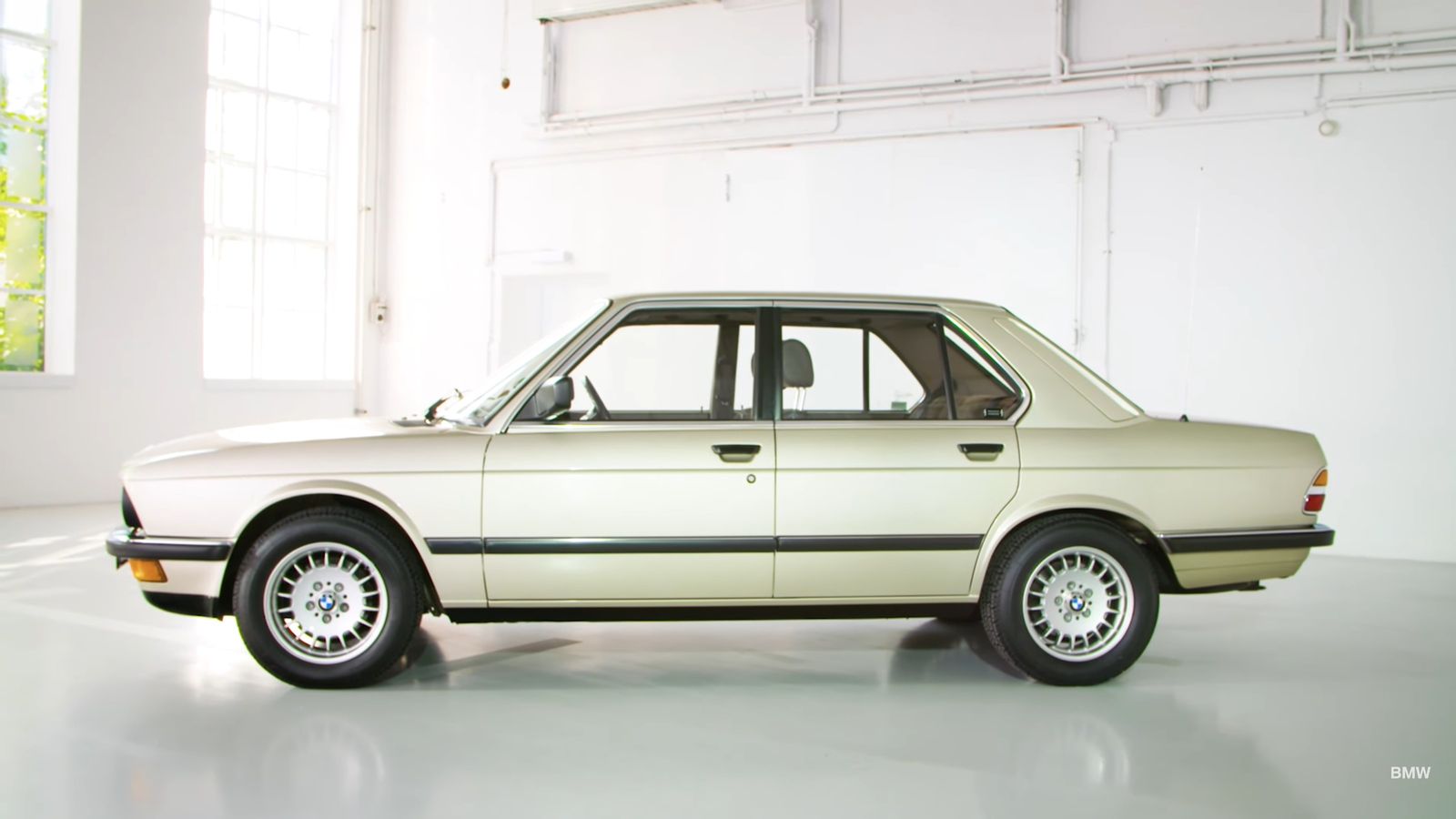 BMW will return with short movies about the E34 and E 39 5 Series, so be sure to bookmark this article for future reference.