It doesn't get more beautiful than this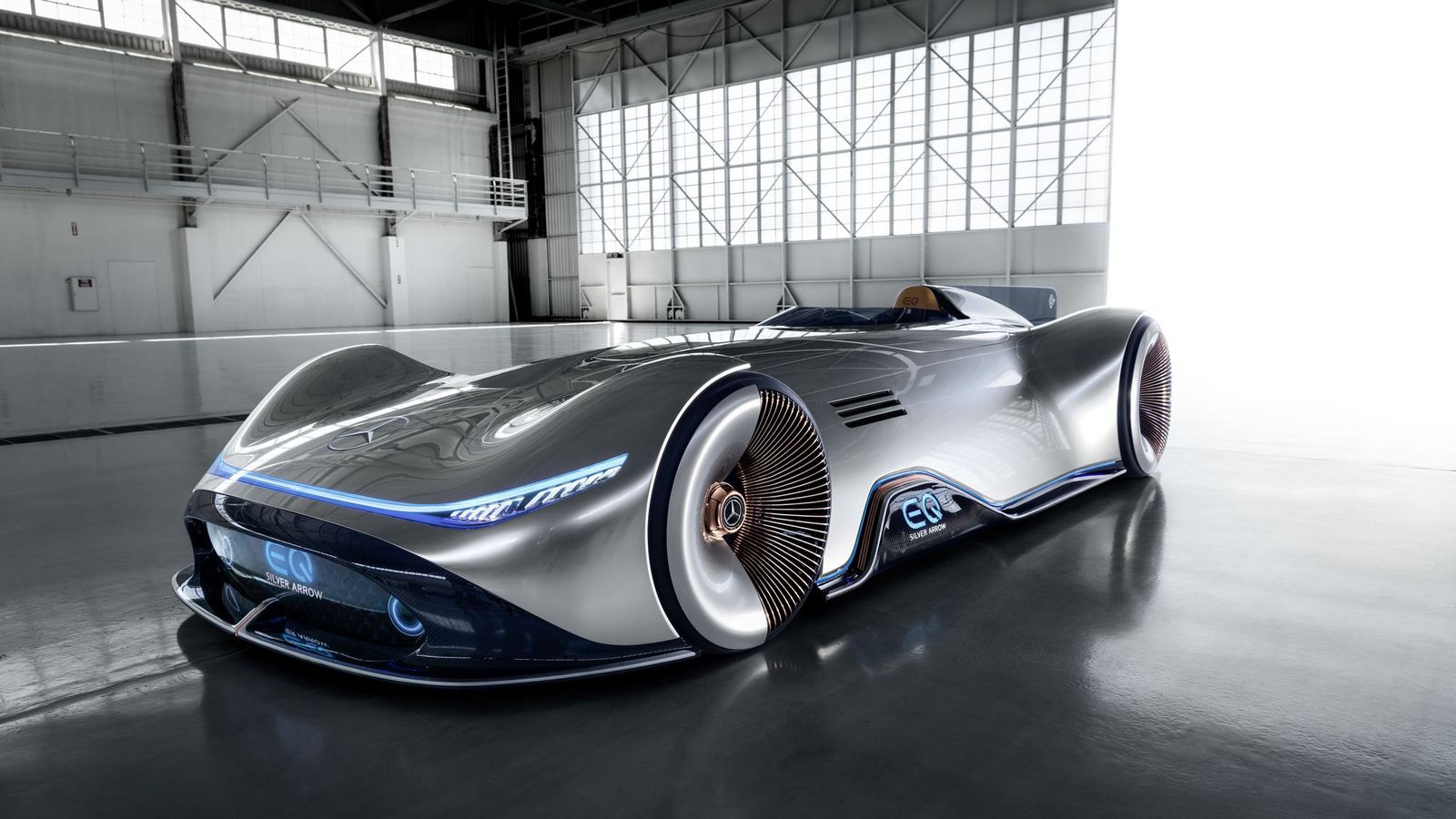 Mercedes-Benz unveiled the Vision EQ Silver Arrow show car as a one-seater homage to the successful record-breaking W 125 car from 1937, but also as a showcase for the brand's future design
Daimler's marketing team just invented Progressive Luxury – defined as "a conscious clash of digital and analog elements as well as the seamless merging of intuitive and physical design". It sounds so good, we had to reproduce it here. But what does it mean? Well, just look at the Vision EQ Silver Arrow show car!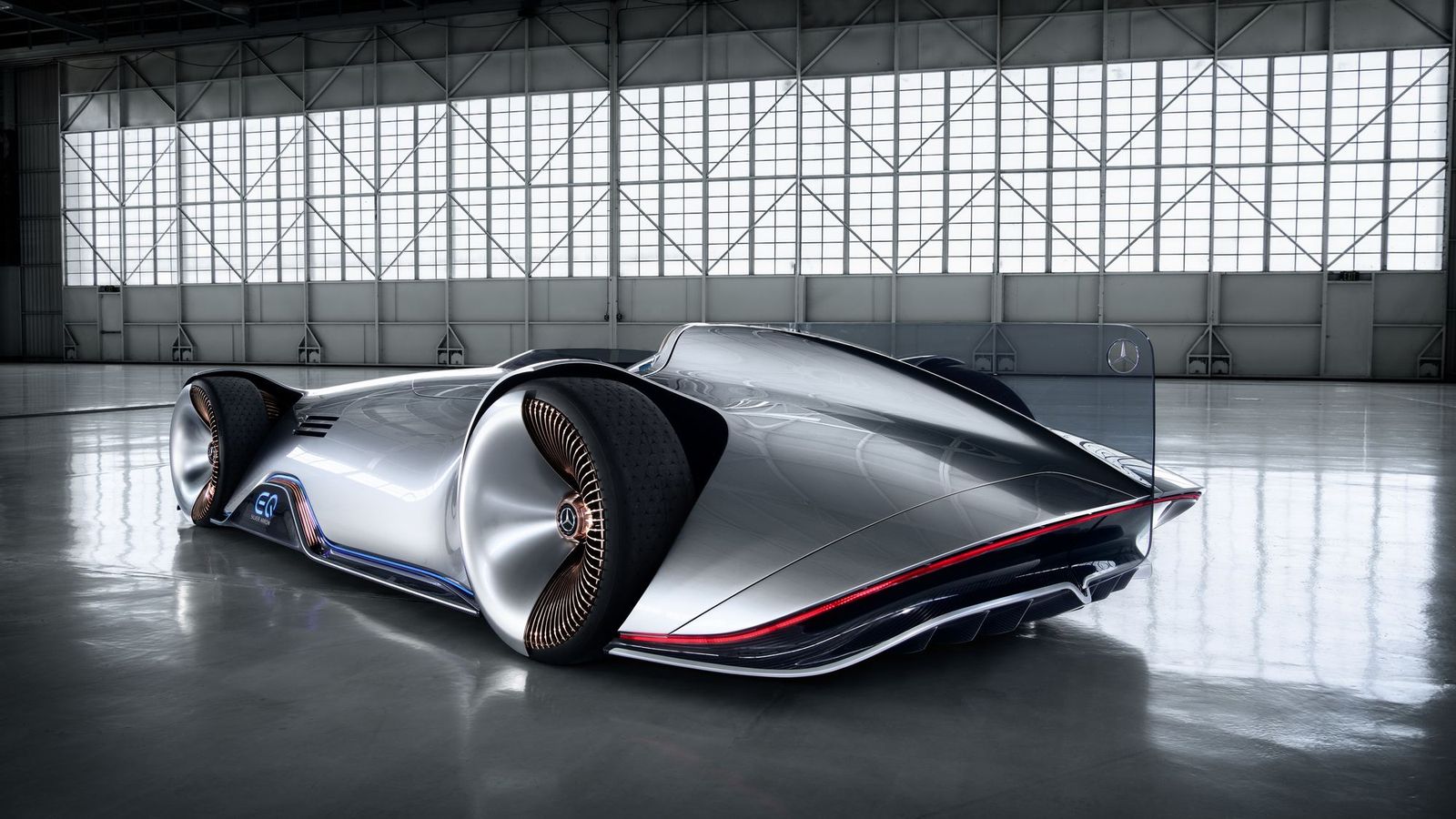 The Vision EQ Silver Arrow is an electric vehicle with a maximum output of 550 kW (750 hp). The thin rechargeable battery in the underbody has a usable capacity of approx. 80 kWh and enables a calculated range of over 400 km according to the WLTP. Side air vents help to cool the battery. But this show car isn't about technical performance, but rather about how Mercedes Benz is envisioning what comes next.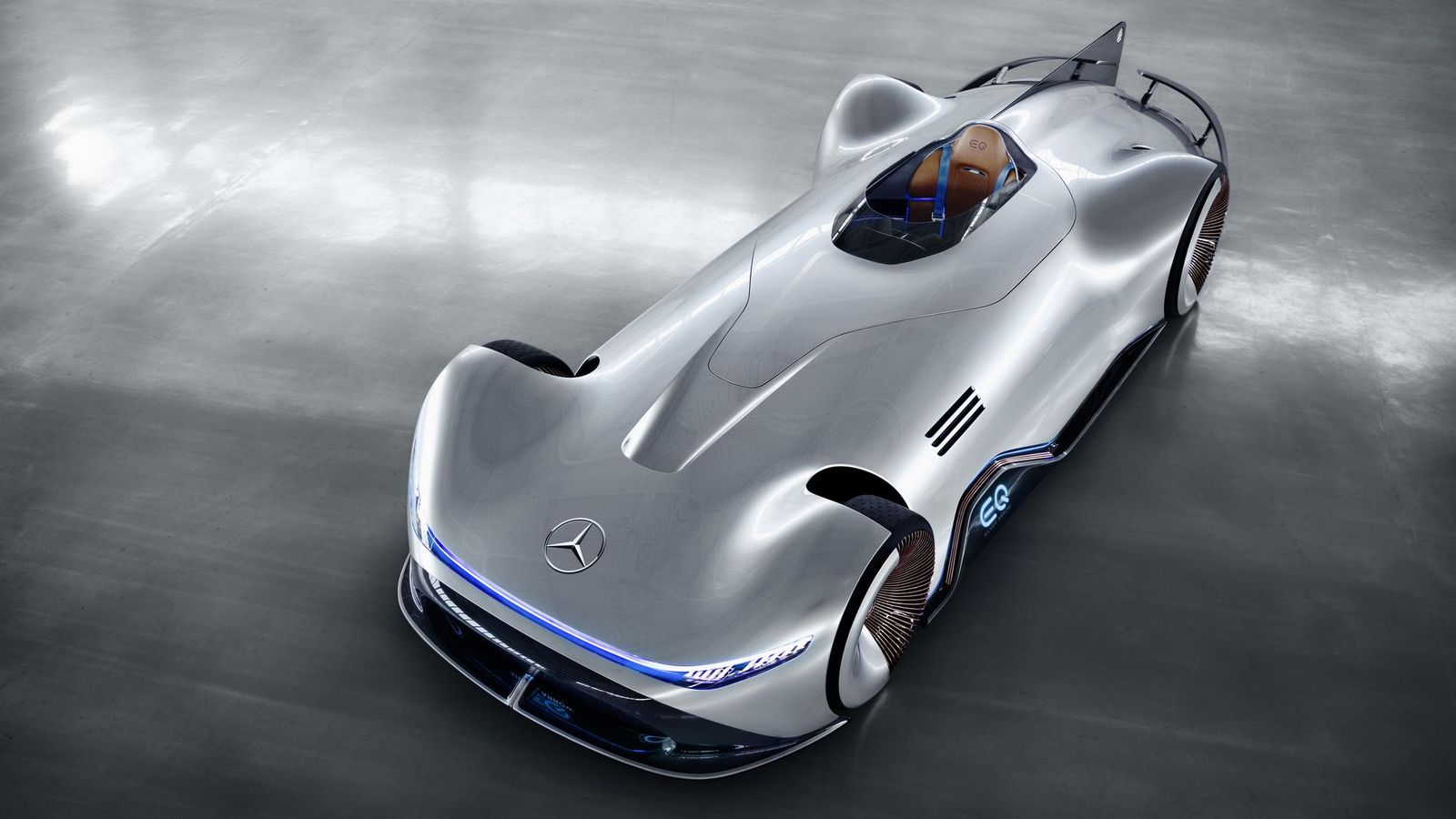 Painted in alubeam silver as a homage the historic Silver Arrows (which were silver for a more down-to-earth reason, saving weight by not having a white paint layer), Vision EQ Silver Arrow wants to be both a ghost from the past and a vision of the future. It uses traditional materials like polished aluminum, leather, and solid walnut, but also high-tech gadgets like a futuristic curved panoramic screen with back projection, as well as a touchscreen integrated into the steering wheel.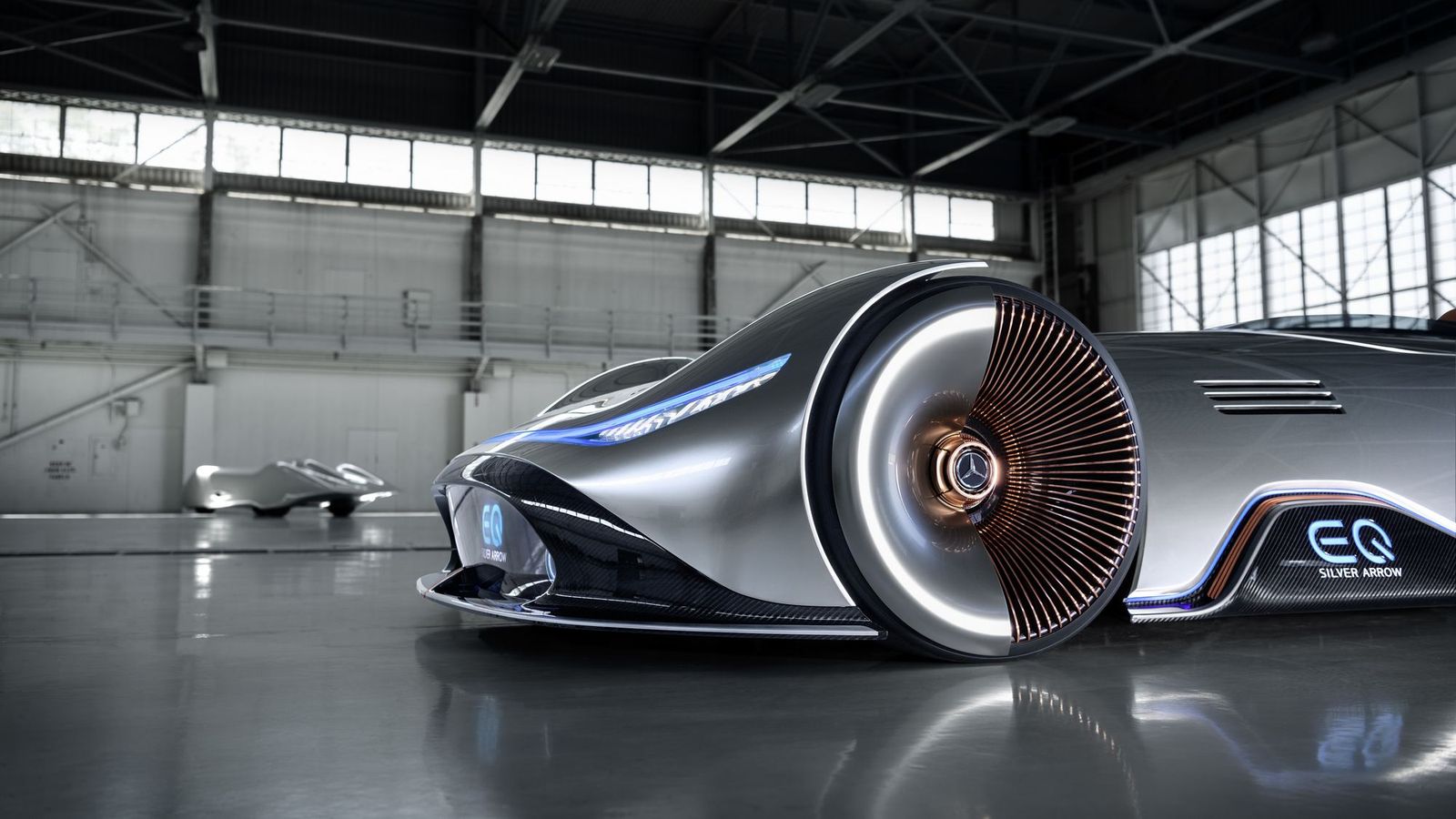 Design-wise, it is breathtaking: 5.3-meter long, one meter high and full of sensuous shapes, the Vision EQ Silver Arrow is not made of aluminum, but of carbon fiber coated in multiple layers of alubeam silver paintwork that looks like liquid metal over the top. It's just like the car's body melted and then solidified to impersonate Dynamism itself.
The driver's cockpit can be folded forwards, and the partially free-standing multi-spoke wheels have slick 255/25 R 24 tires at the front and 305/25 R 26 tires at the rear, specially made by Pirelli, with a unique star pattern on the tread. Also, check out the non-rotating hubcaps, the partial trim on the wheels, as well as the 168 spokes per wheel made of lightweight aluminum and painted in EQ's rose gold color. Two extendible rear spoilers act as an air brake by increasing the wind resistance when deceleration is desired.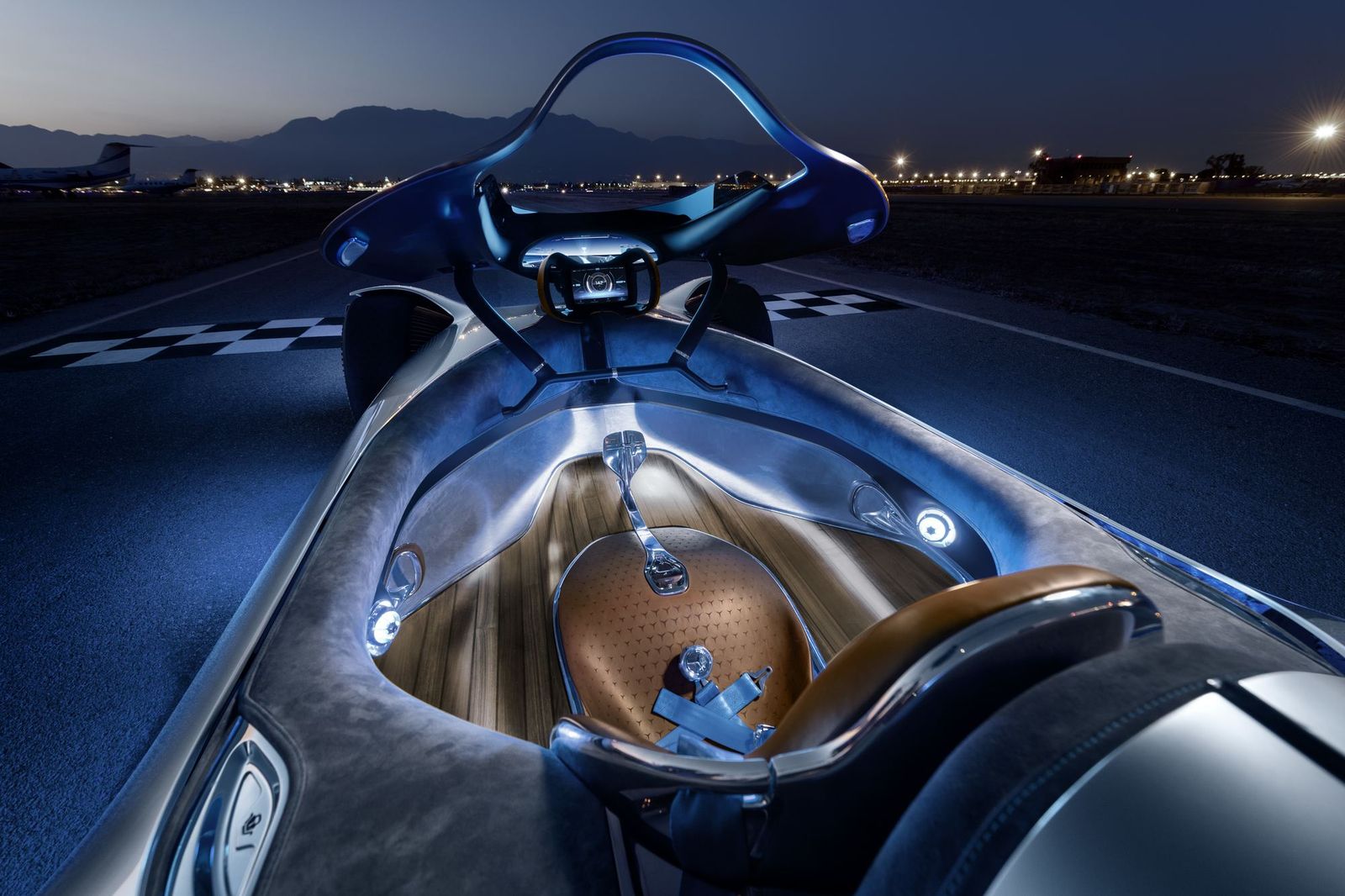 Inside, the driver is surrounded by a large panoramic 3D screen that allows you to engage in a virtual race against historic or present Silver Arrow racing cars – it's a show car, after all! A virtual Race Coach assistance function helps you become a better driver by giving instructions during the race, transforming this concept into a huge VR machine.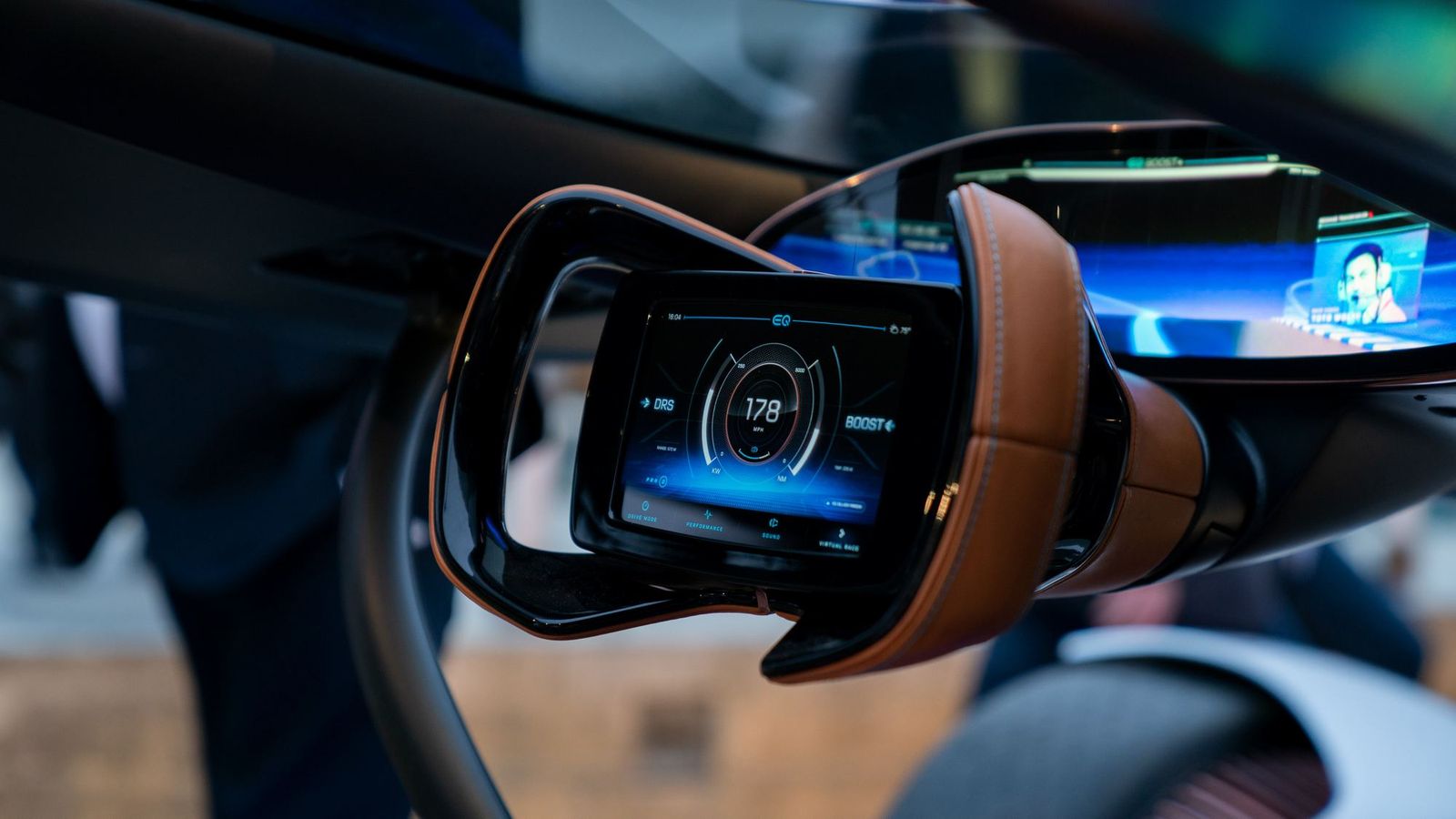 There is also a touchscreen on the steering wheel. The driver can use it to select programs such as Comfort, Sport, and Sport+, which offer different driving characteristics. Sound settings can also be configured here: Choices include the sound of a current Formula 1 Silver Arrow or a Mercedes-AMG V8 engine.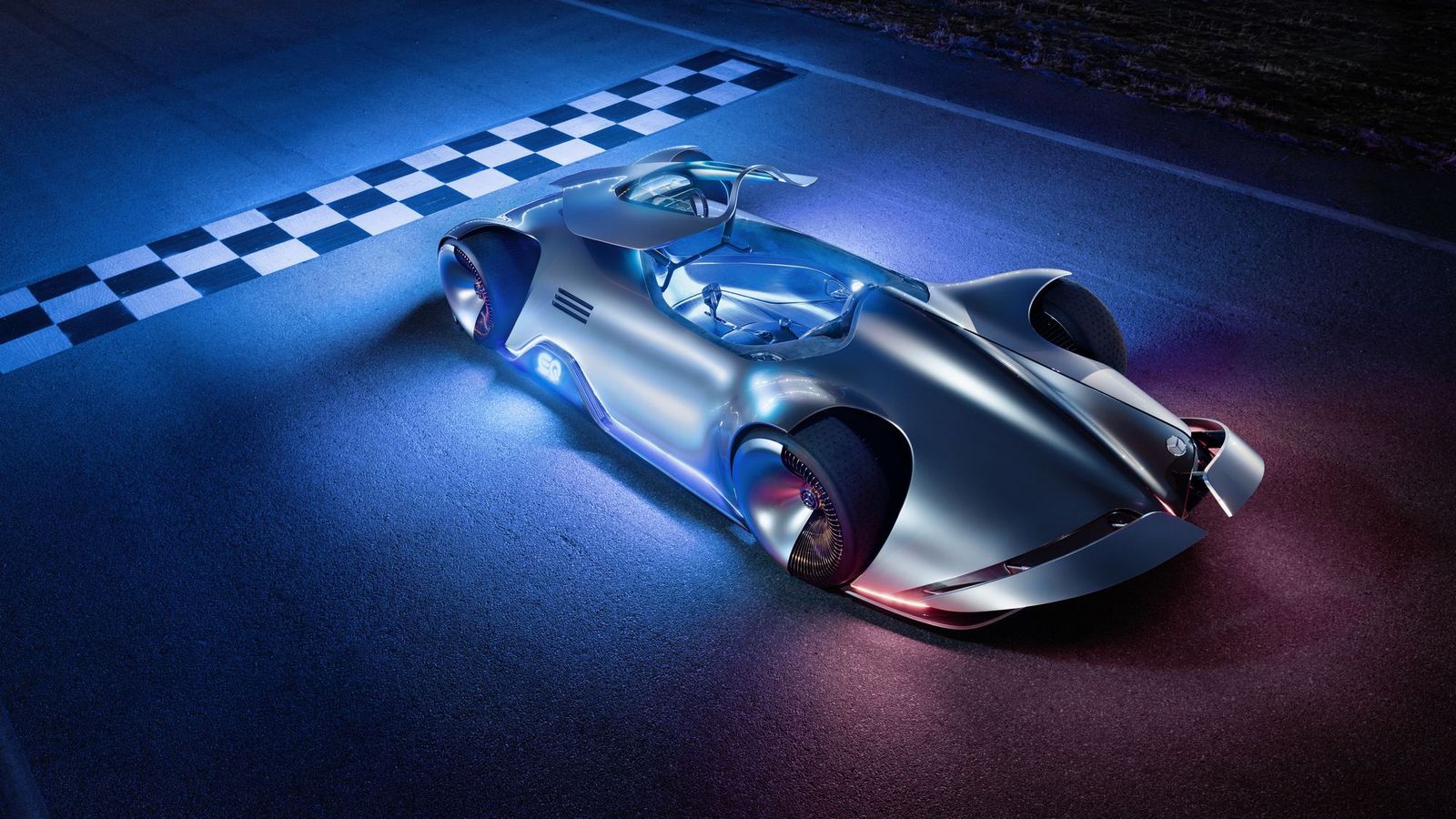 Mercedes-Benz wants to invest massively in electric cars, but its Vision EQ Silver Arrow might show that the brand doesn't forget its historical roots. And this is a good thing.
READ MORE: Mercedes-Benz E-Mobility strategy will bring a host of EVs sooner than you think