Not a world record but a nice publicity stunt in one very beautiful city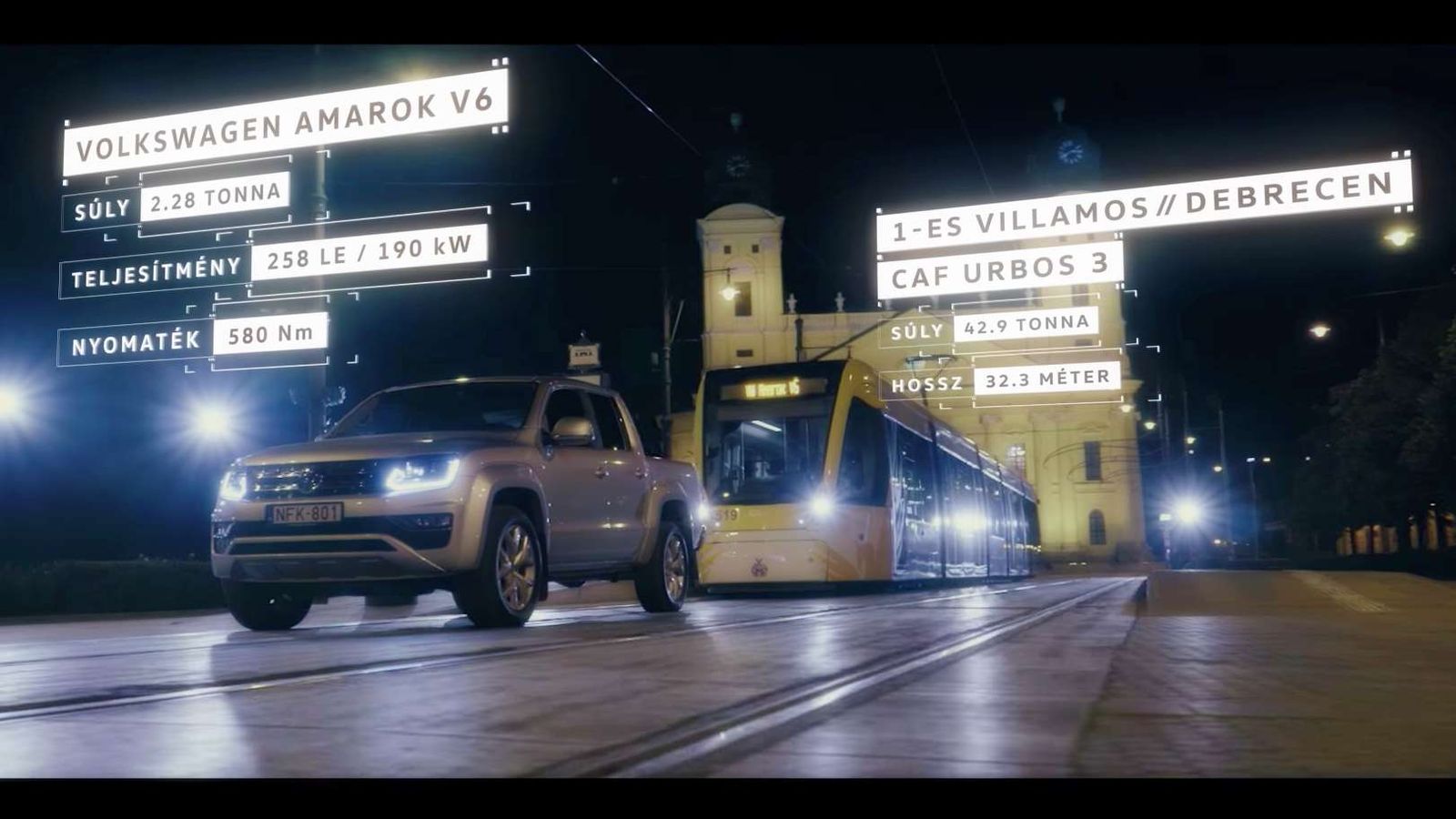 There's this thing in the pickup truck universe, to see just how much one can tow. This created powerful competitions, leading to world records, or just stupidly impressive displays of power. Porsche pulled an aircraft once. And it's not the only one.
In this clip, the stunt is dialed down to a mere tram. Well, that's if you can call a 43-tonne tram "mere." However, thanks to its 3.0-liter TDI engine — packing 255 hp and 428 lb-ft (580 Nm) of torque available from 1,400 rpm — and a capable four-wheel-drive system, the small German pickup is up for the task.
This stunt is all the more laudable as it happens in one very beautiful city, Debrecen, the second-largest Hungarian city after Budapest — the capital and also one must-visit city in Europe.
SEE MORE: VW Golf GTD gets destroyed by Amarok V6 in diesel drag race