Big name for a big SUV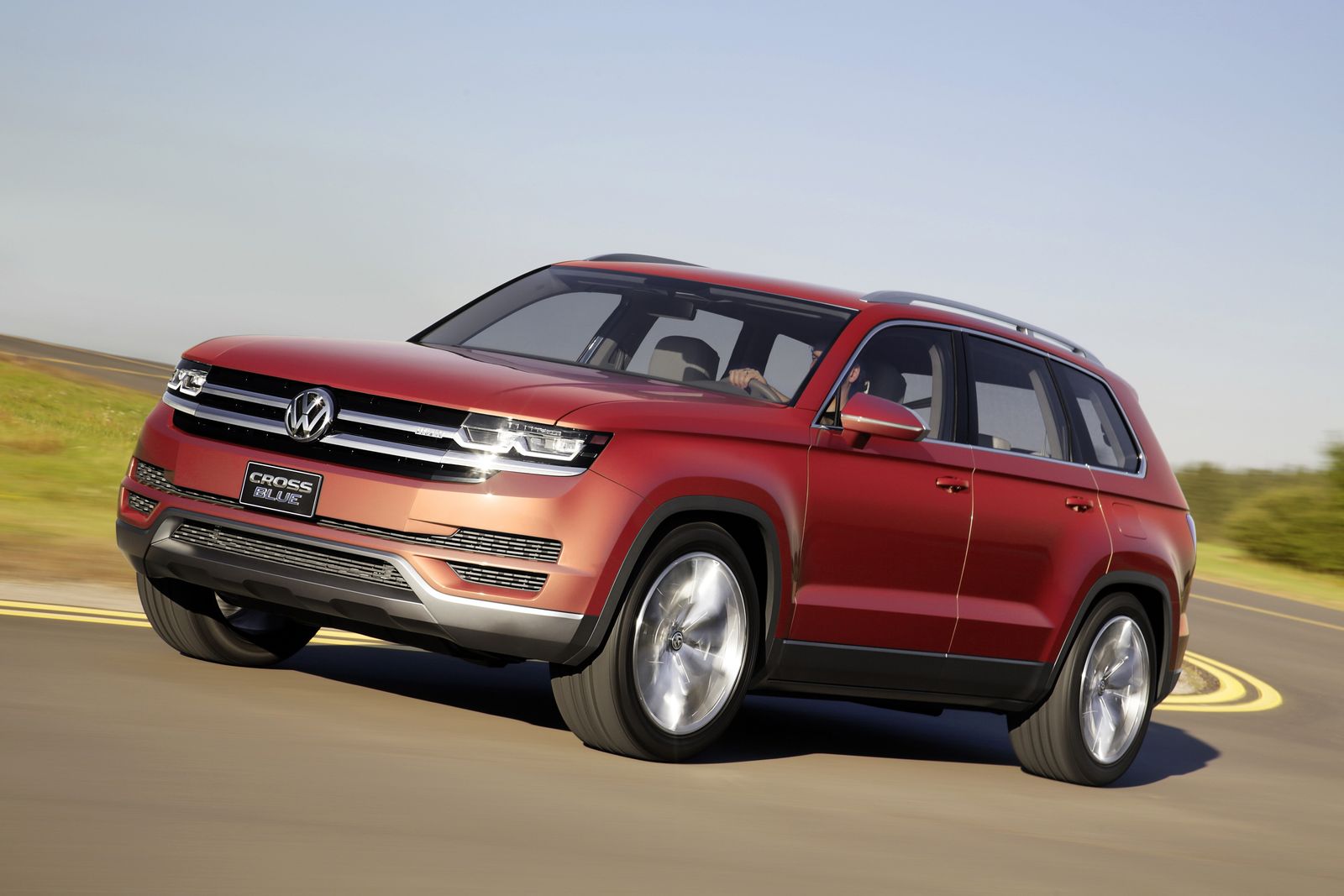 Scheduled to reach North American soil in spring 2017, Volkswagen's midsize SUV is reportedly ditching the Teramont moniker for a new nameplate.
According to Automotive News citing sister-outlet Automobilwoche, Volkswagen made arrangements to trademark the name Atlas back in April.
The rationale behind this decision is that Atlas would be a "much easier to pronounce, American-style name," which looks more important for Volkswagen than keeping the tradition of having SUVs that start with the letter "T" like it is the case for the of Touareg and Tiguan.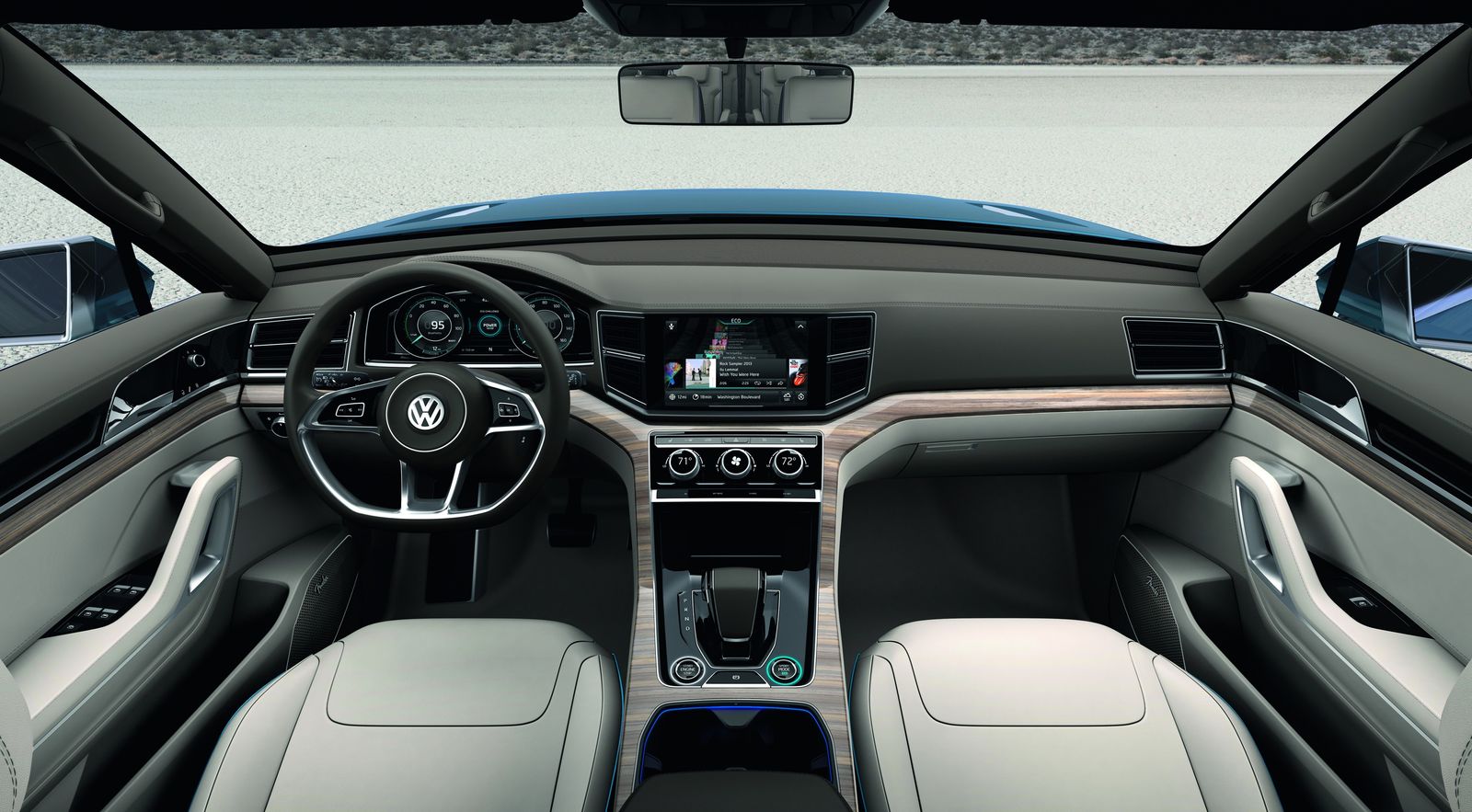 Pictured: VW CrossBlue Concept dashboard
Volkswagen will build the seven-seat Atlas SUV at their Chattanooga, Tennessee plant on the MQB modular platform using design features previewed by the CrossBlue Concept.
The Wolfsburg-based carmaker is already calling the new model "the SUV Americans can look forward to."
Even more important, VW released tidbits of technical info that says the Teramont Atlas – at 5,039 mm from one end to another – is longer than the Tiguan (4,486 mm) but also slots above the Touareg (4,795 mm) as far as length is concerned.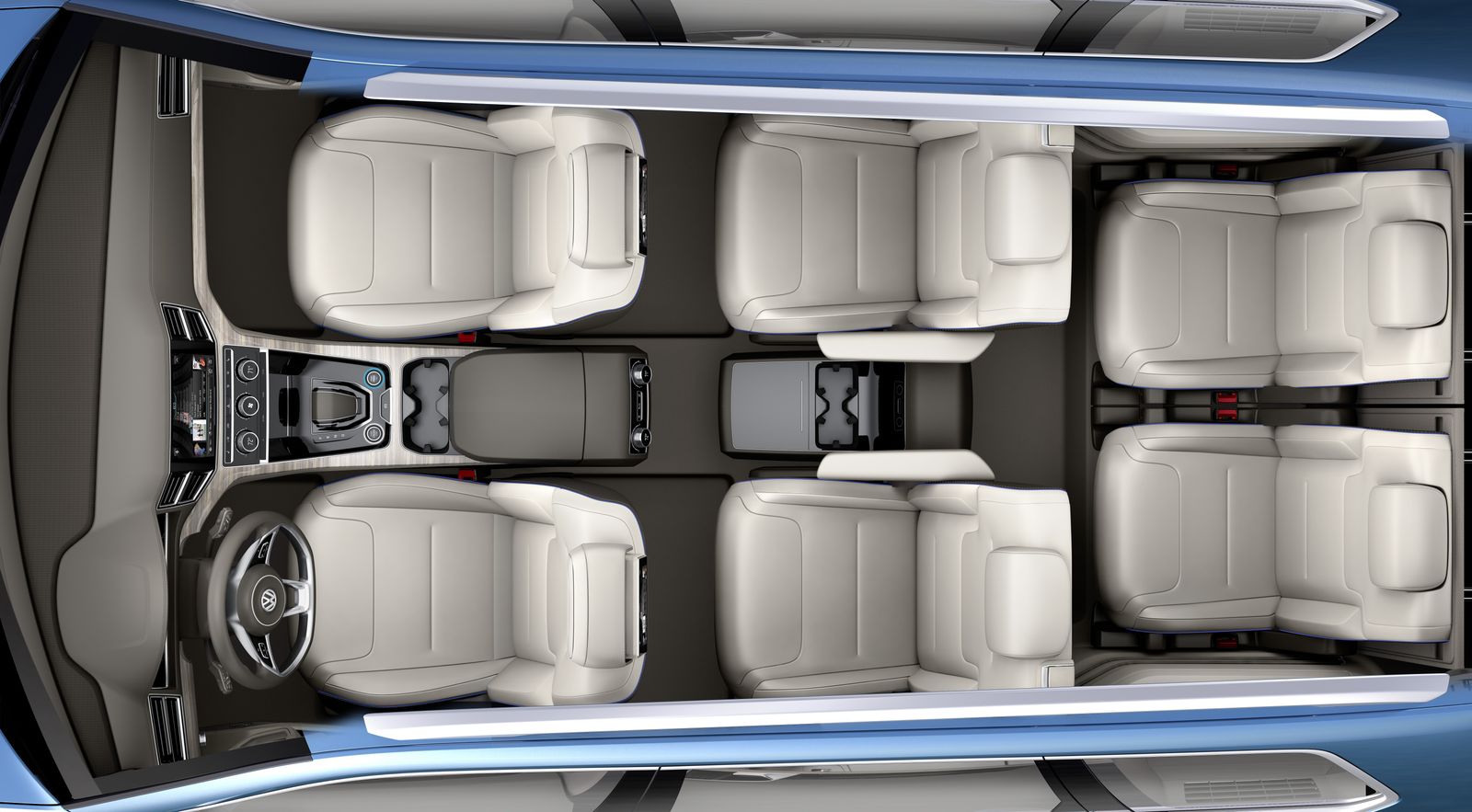 Pictured: VW CrossBlue Concept interior
Furthermore, power will come from two gasoline powerplants: an entry-level 2.0-liter TSI aggregate with 238 hp on tap and a Passat-sourced 3.6-liter V6 engine good for 280 hp.
Debut is rumored to take place next month, at the Los Angeles Auto Show.