VW confirms T-Roc Cabriolet for 2020 because the world needs convertible SUVs
It will be built at the Osnabrück plant following a €80 million investment
When VW showcased the T-Cross Breeze Concept at the 2016 Geneva Motor Show, no one honestly thought the automaker would go on and put a convertible SUV into production. Well, here's a reality check: Volkswagen has just announced that it would build a T-Roc Cabriolet at its Osnabrück plant from the first half of 2020.
The brand's first convertible SUV will safeguard the future of VW's factory, following an investment of more than €80 million to modernize production technology, assembly, and logistics.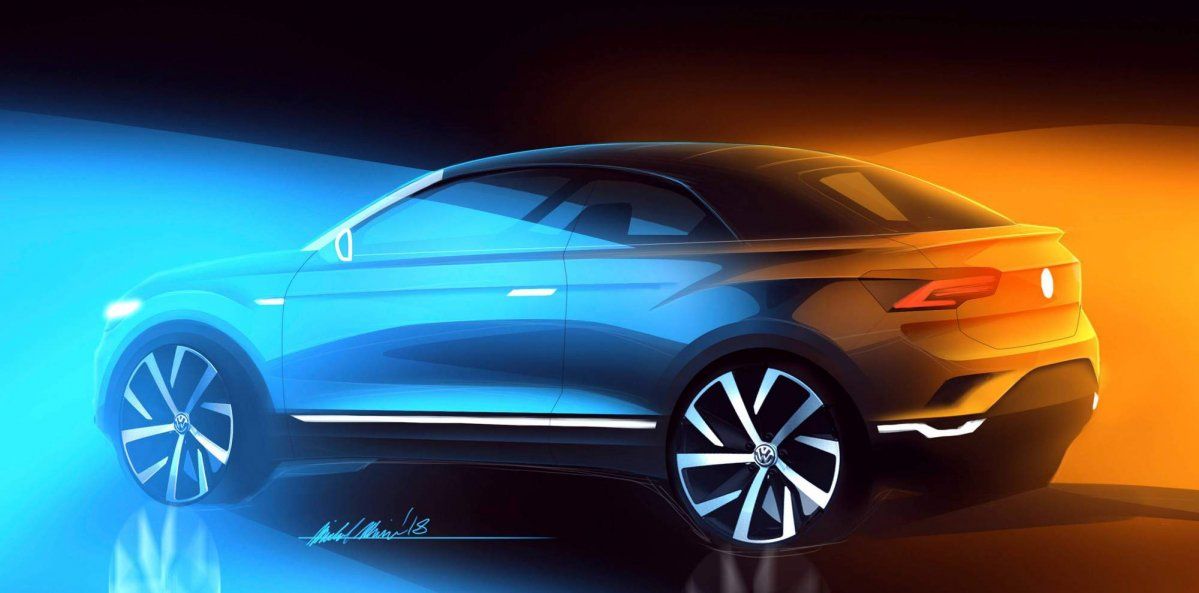 The automaker expects a production volume of up to 20,000 units per year. Is that too optimistic? It may be since VW has received 40,000 orders for the regular T-Roc since the model launched in late 2017. In fairness, the drop-top T-Roc's only competitor will be the more expensive and luxurious Range Rover Evoque Convertible — if it will still be around by 2020.
The only design sketch released so far reveals a soft top and only one door on each side for a sportier appearance — after all, VW calls this a "highly emotional model." Expect the T-Roc Cabriolet to feature the same engine lineup as the regular SUV.
The convertible T-Roc is part of VW's plans to expand its SUV range to 20 models worldwide by 2020. By then, the company estimates about 40 percent of its sales will be made up of SUVs. The Osnabrück plant currently assembles the Volkswagen Tiguan and the Porsche 718 Cayman and is responsible for part of the Skoda Fabia's painting work.
READ MORE: Everything you need to know about the regular VW T-Roc SUV