Volkswagen engineers have been busy with the development of the brand's new Modular Electric Platform (MEB) used by the BUDD-e EV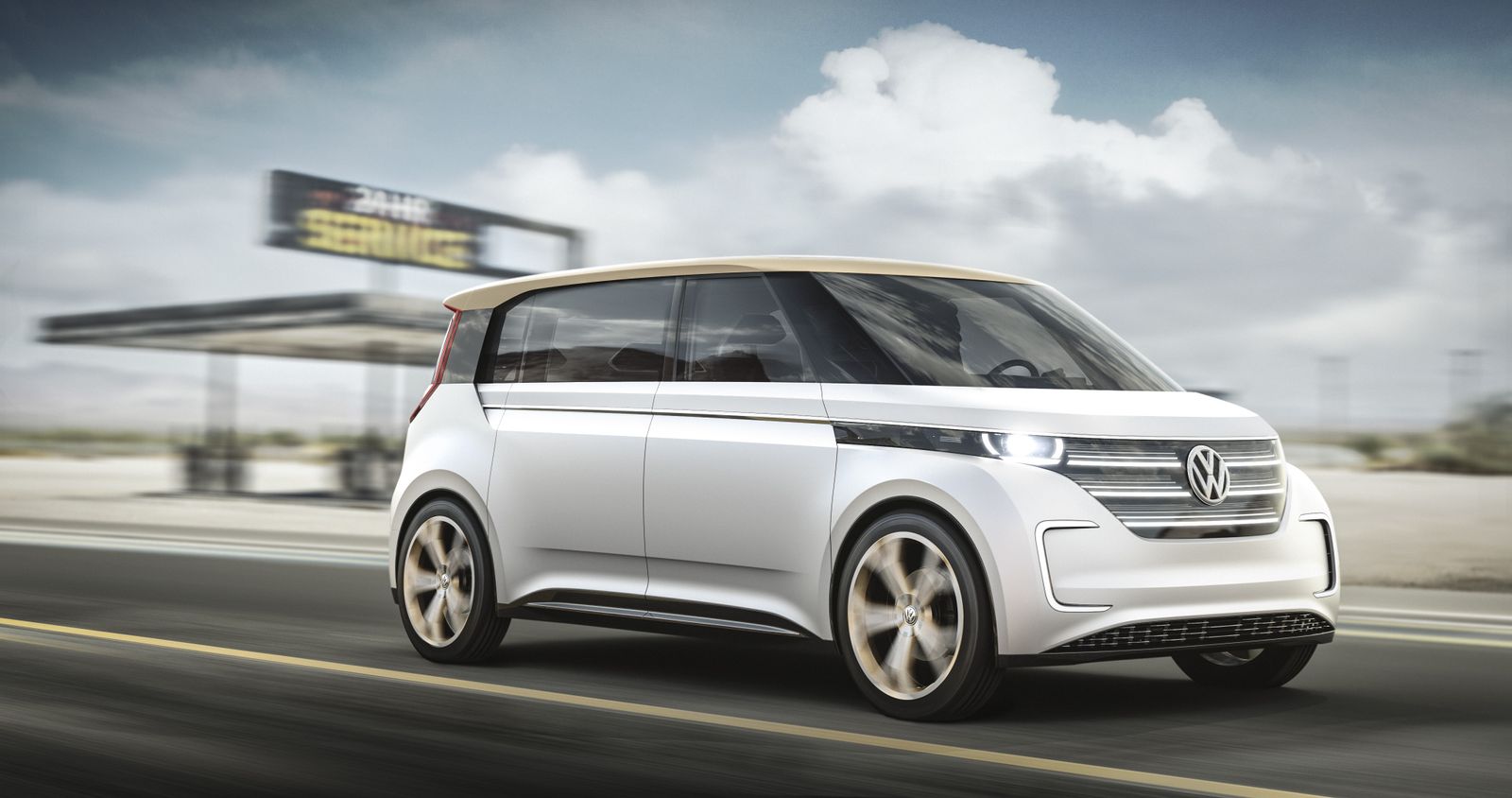 The zero-emissions dream (pun unintended) came closer to becoming a reality for the Germans once the BUDD-e all-electric concept showed up at CES 2016 in Las Vegas.
Although we are not here to discuss looks, BUDD-e reminds us of a kei car and its design lines scream "I am Asian" louder than we ever expected, but of course, that's only a matter of taste. As a result, let's take a dip into the prototype's spec sheet.
Volkswagen plans to produce EVs with a pure electric range similar to what internal combustion engined cars have to offer. They also forecast that a full charge would only take up to around 15 minutes which is a significant improvement from today's charging times allowed by various charging systems.
To demonstrate that, the VW BUDD-e is fitted with a 101 kWh battery which can be juiced up to 80% in just 30 minutes if connected to a unique type of charger.
Each axle houses an electric motor tasked with spinning the two wheels, so we are talking about an all-wheel drive EV. According to VW, the BUDD-e microbus is also decently fast as it can reach 93 mph (150 km/h) but owes that to an overall power output of 235 kW or 317 HP.
If you're wondering about the projected range for this funky-looking two-tone microbus, get ready to put on the "not bad" face expression: the BUDD-e can travel in full-electric mode for 233 miles (EPA-estimated real-world driving range) or around 533 km (NEDC).
Volkswagen also brought a few goodies from the magic hat, namely LED headlights, a backlit VW logo, wing mirrors and a freely programmable instrument cluster displayed on a 12.3-inch curved screen inserted in the dashboard. Gesture control and speech interaction are also on the menu, so it's safe to say that the future of cars looks very interactive from where we're standing.