The automaker is doing everything in its power to make people forget about Dieselgate
The German automaker's strategy for the future relies heavily on electric vehicles, which explains why VW has developed an electric van concept based on the all-new Crafter.
Unveiled at the IAA Commercial Vehicles show in Hannover, the VW e-Crafter previews a production model that will go on sale in 2017 with a driving range of more than 200 km (124 miles).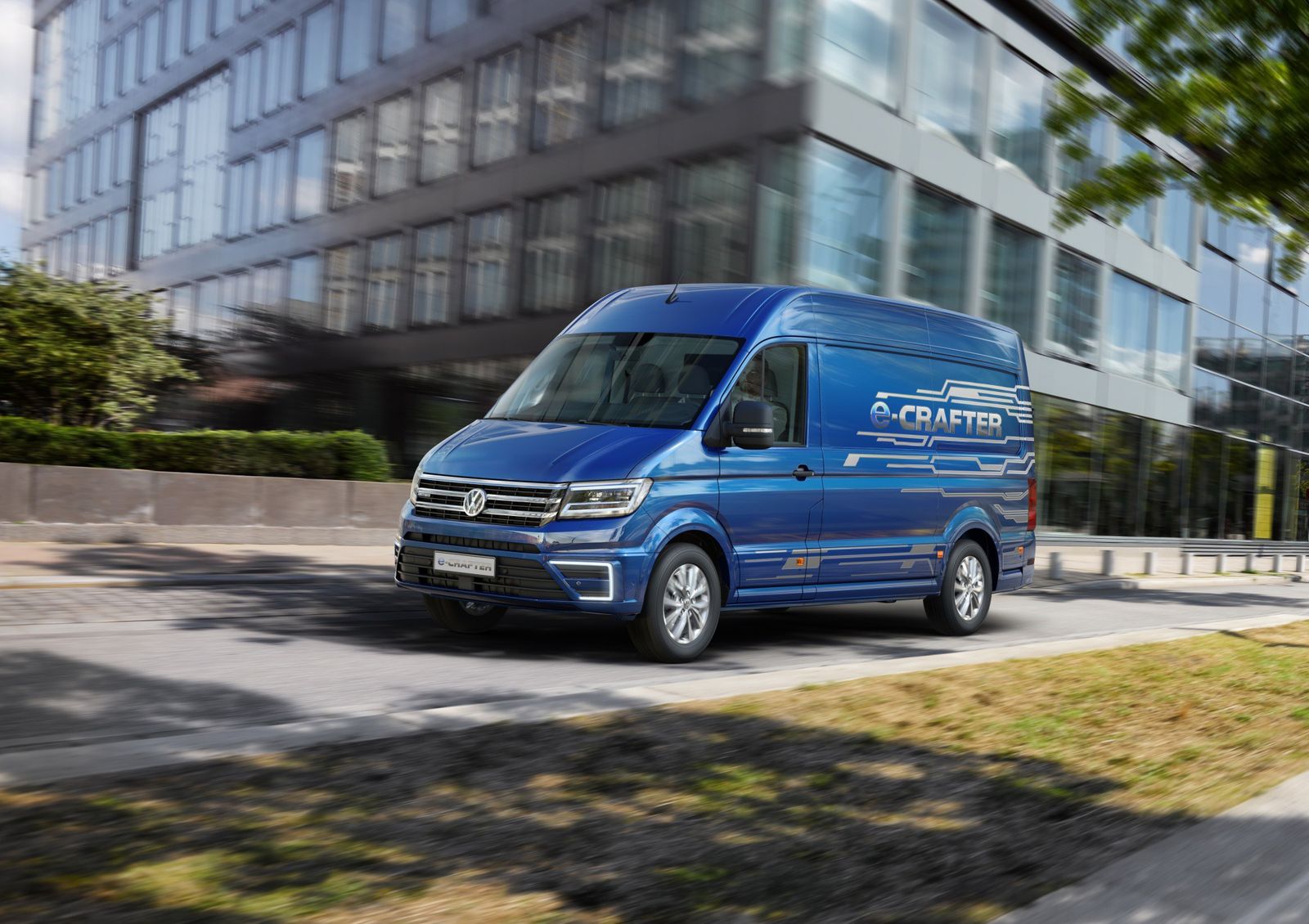 The all-new Crafter has been developed from the outset with electric power in mind, so developing the e-Crafter came very natural. However, the electric van retains the same payload capacity (1,709 kg), cargo volume (11.3 cubic meters), and maximum cargo space height of 1,961 mm (77.2 in) as conventionally-powered Crafters. There are no changes to the overall dimensions compared to the Crafter.
The e-Crafter features a 100 kW (134 hp) electric motor that delivers 290 Nm (214 lb-ft) of torque and sources power from a 43 kWh lithium-ion battery pack accommodated under the cargo space floor. The VW e-Crafter can reach a top speed of 80 km/h (50 mph), making possible both urban motorway and inter-urban journeys.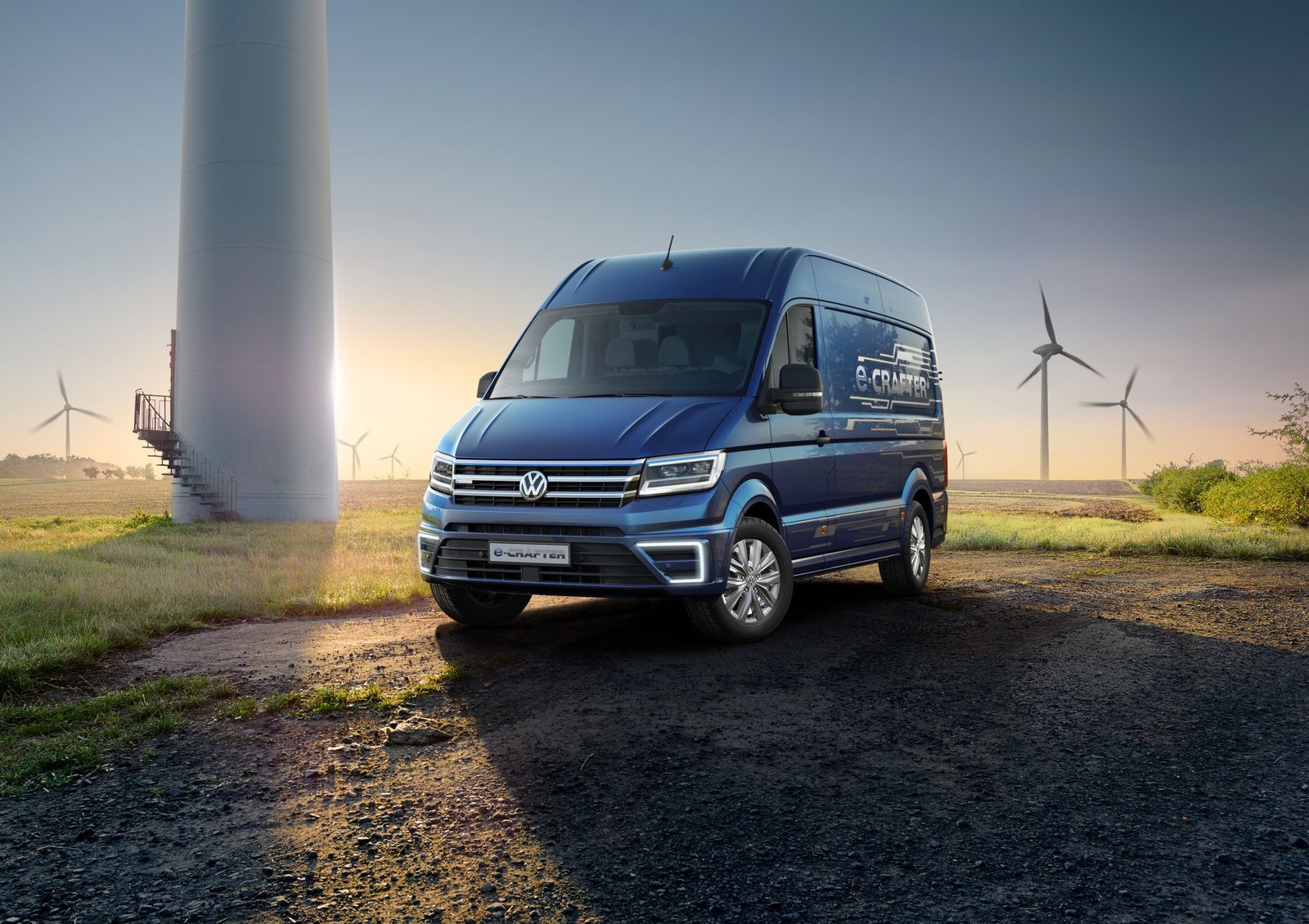 VW says the e-Crafter's design already takes into account future battery developments, allowing driving ranges of up to 400 km (249 miles) in the future. For now, though, the e-Crafter can cover 208 km/h (129 miles) on a single charge. Batteries can be charged to 80 percent of their capacity in as little as 45 minutes.
You'll recognize the e-Crafter from the diesel version thanks to its special Reef Blue Metallic paintwork, matching painted bumpers and protective strips and a blue bar on the radiator grille. It also features C-shaped DRLs, VW's signature lighting for its EVs.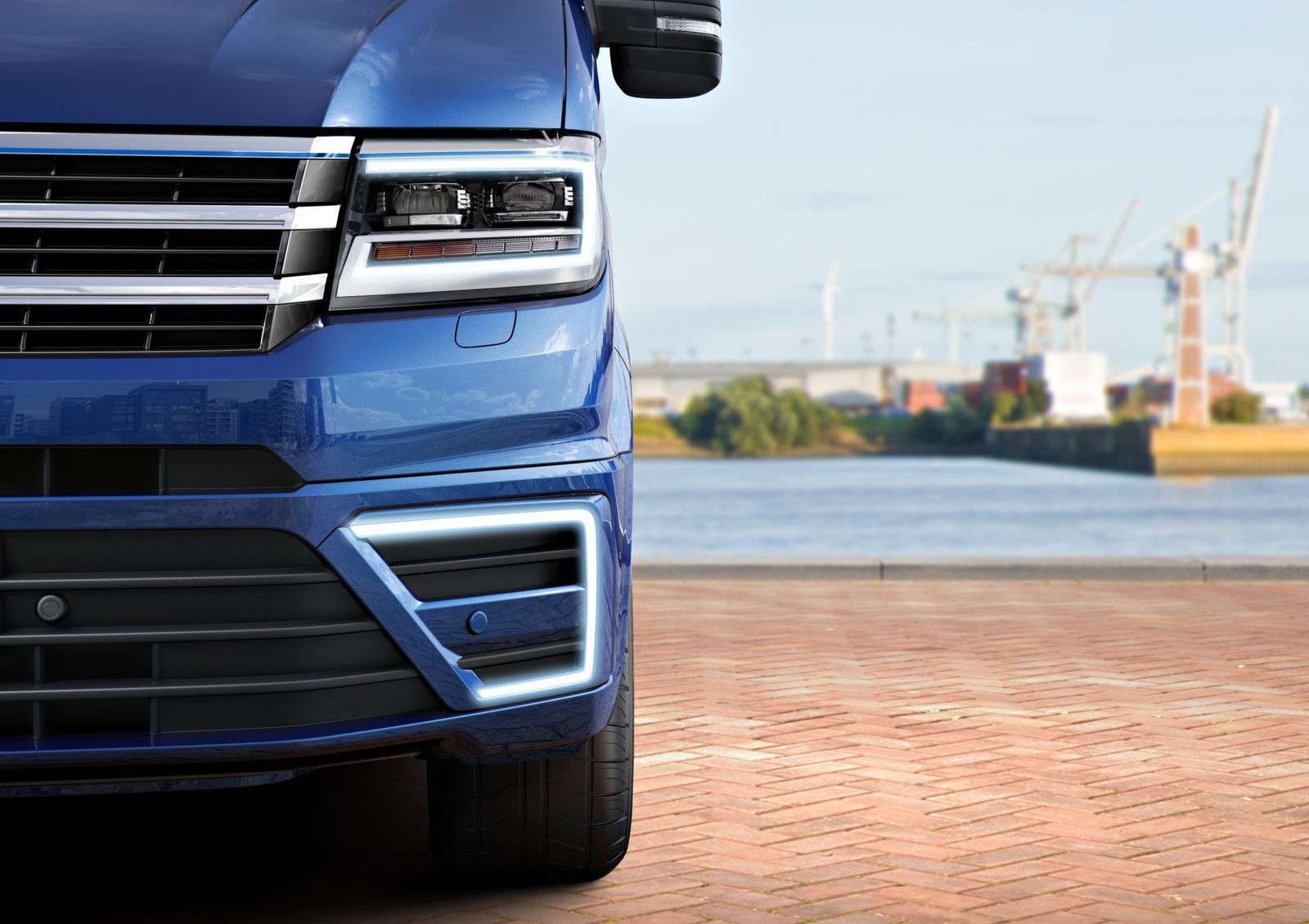 Inside, the e-Crafter features a "power meter" in place of a rev counter, a leather steering wheel with blue decorative stitching, and titanium black seats with blue trim.