It's a hybrid, but not the kind that saves the daisies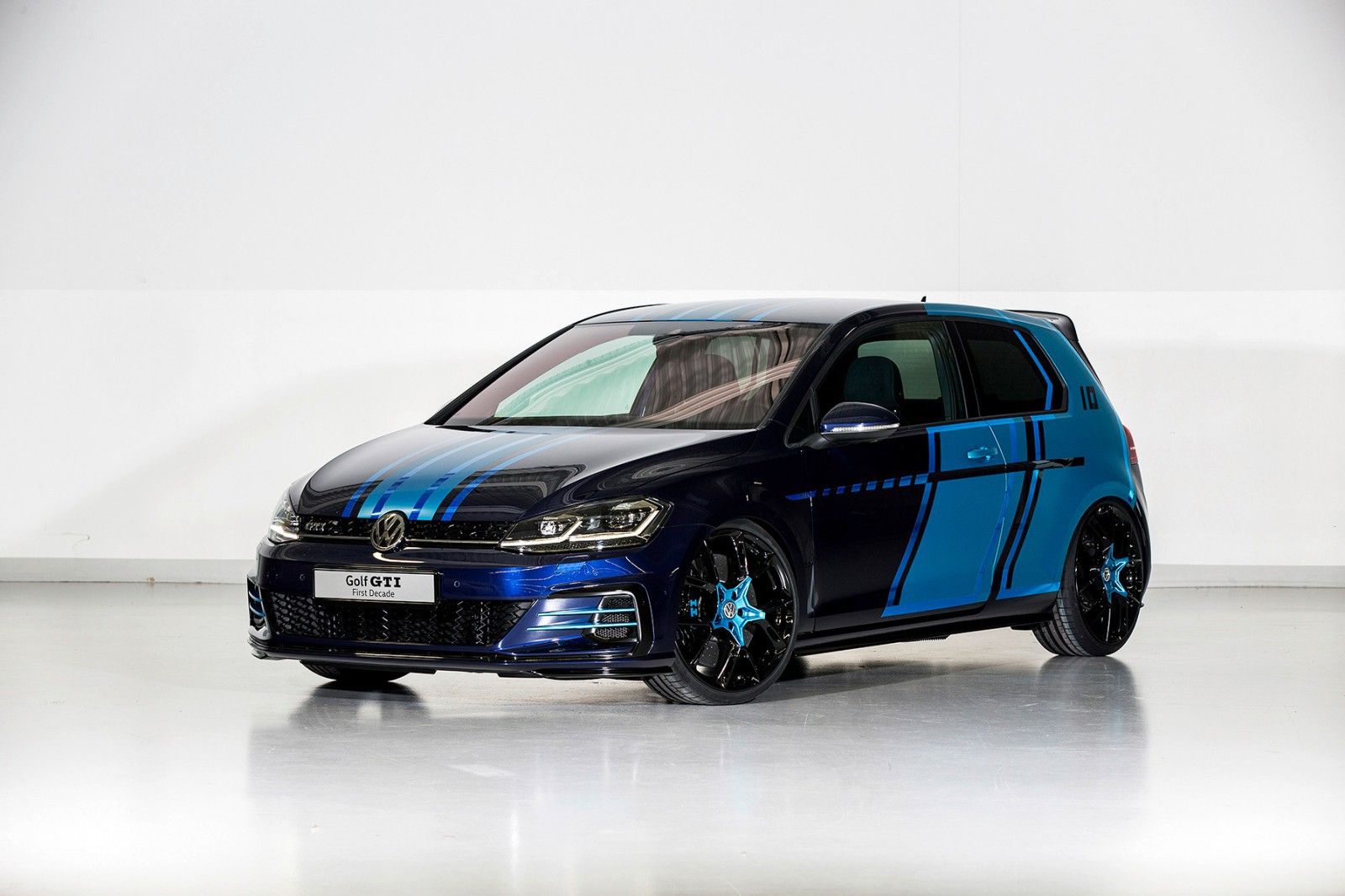 A tradition now in its tenth year sees a group of apprentices at Volkswagen developing and ultimately presenting a bonkers concept every May in Wörthersee. This year, Wolfsburg went for a one-off hybrid Golf GTI.
Called First Decade, this Golf GTI's hybrid guts do nothing to serve the green initiative in the automotive world. Simply put, it's all in the name of performance.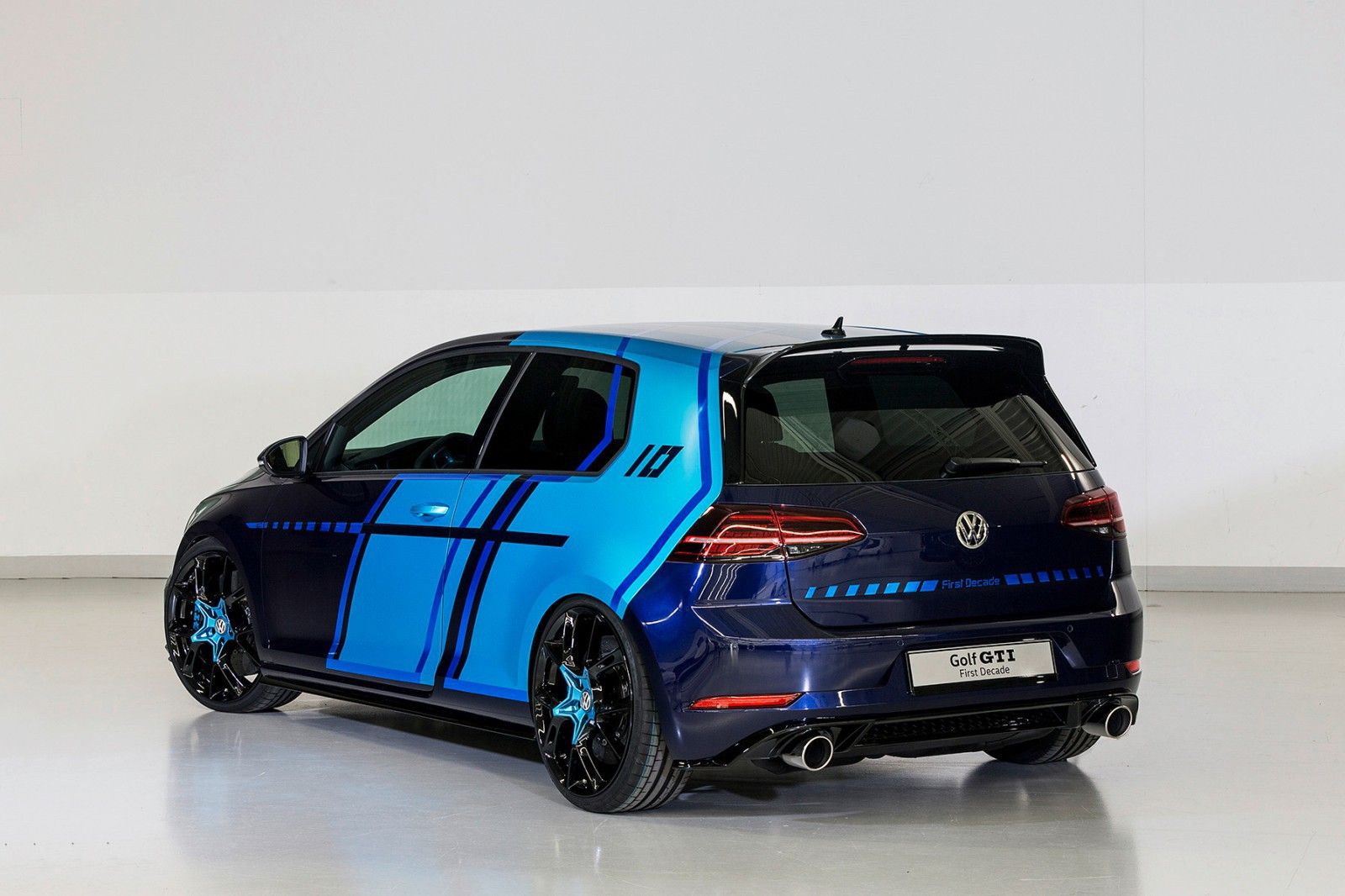 Animated by a 300 kW (402 hp) petrol engine that spins the front wheels, the Golf GTI First Decade also employs a 12 kW electric motor that drives the rear wheels.
It can either work together with the ICE (internal combustion engine) for all-wheel drive abilities or on its own, turning the GTI First Decade into a rear-wheel-drive car. Subsequently, you can switch to front-wheel drive, but in this case, only the petrol engine is active.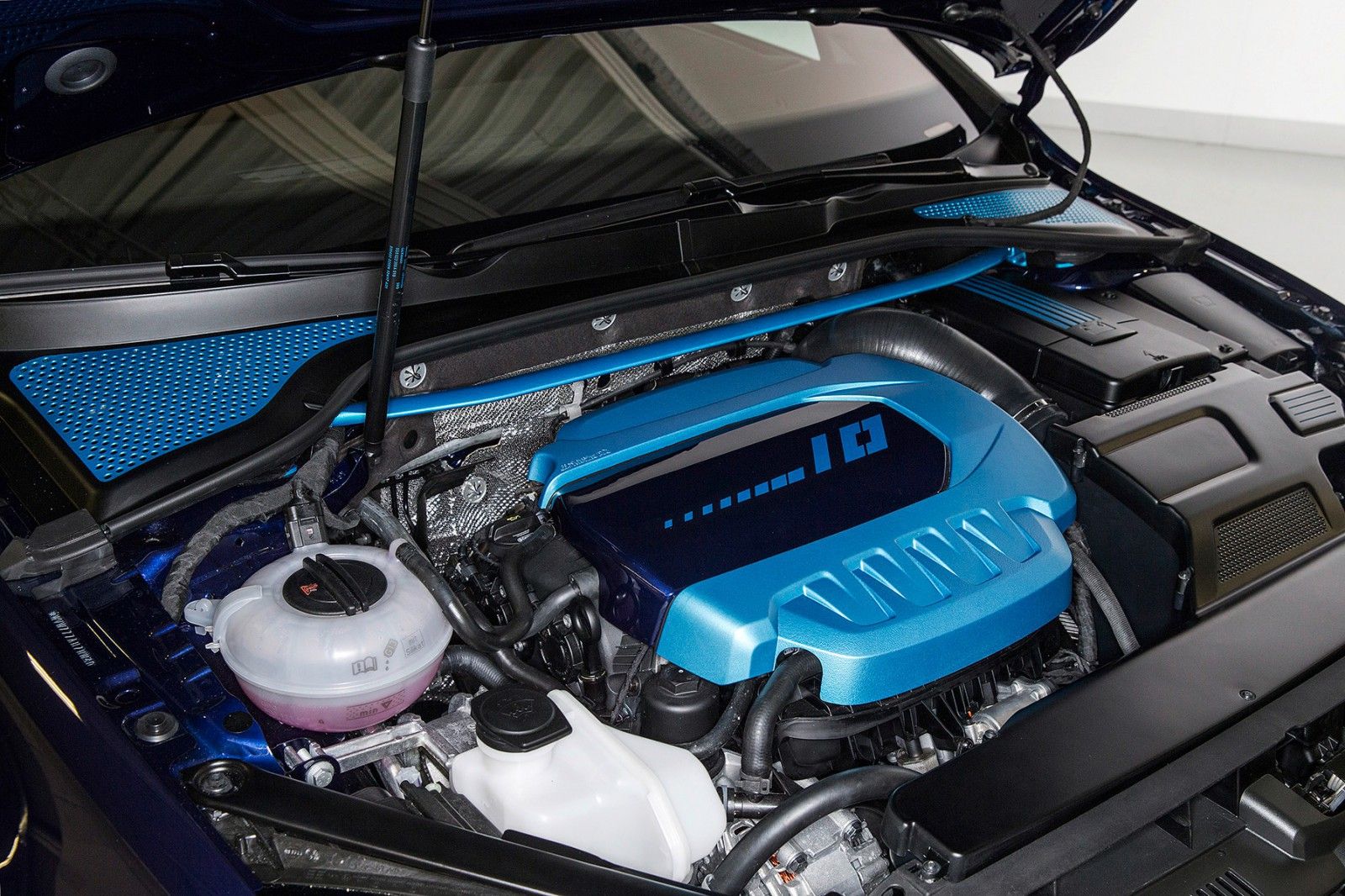 Inside, they opted for a two-seat arrangement. Both seats are wrapped in a titanium black Nappa leather/Alcantara combination with blue stitching.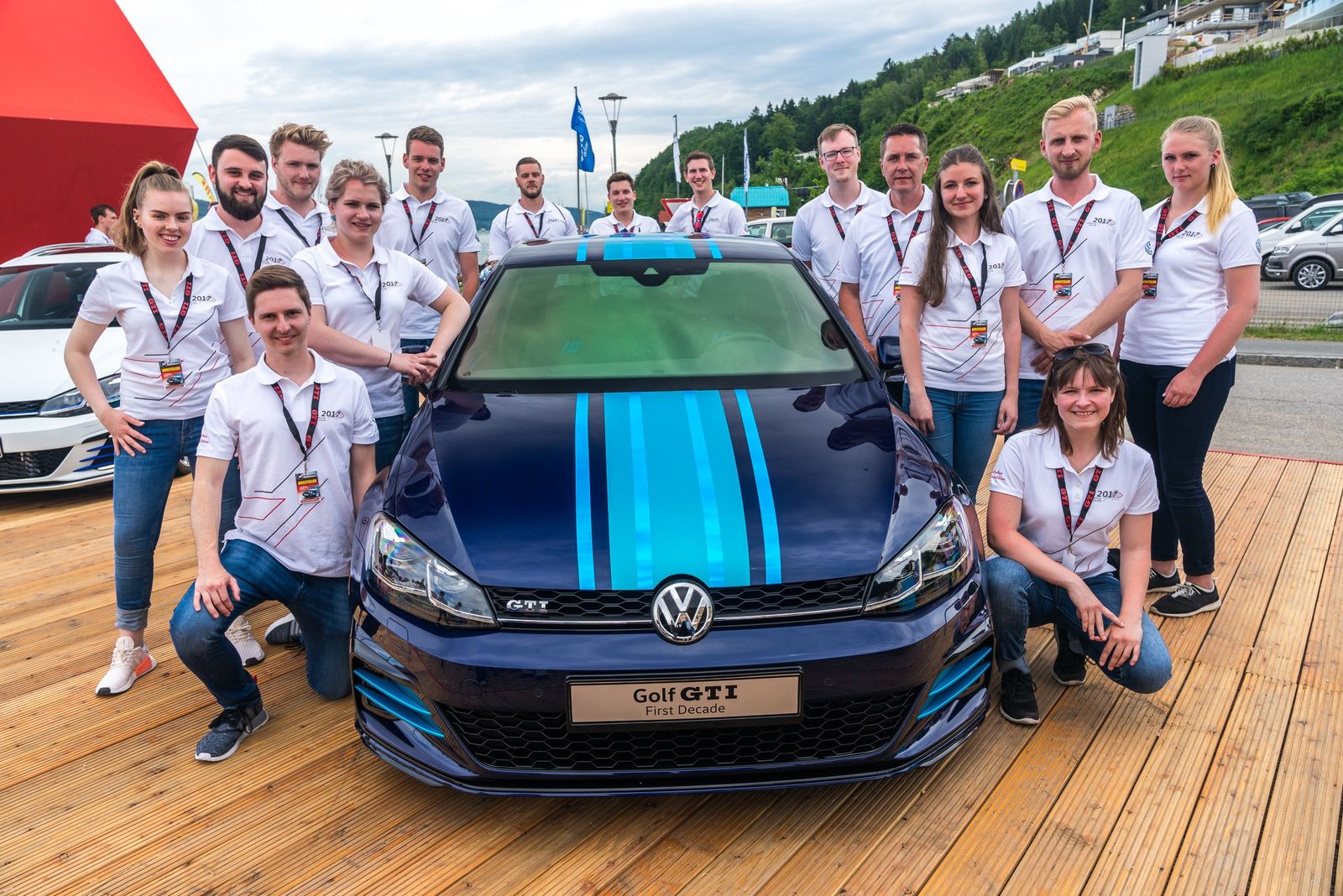 The driver's seat can be power-adjusted through a table/smartphone app while the rest of the cabin wears stripes and "10" badges in Atlantic Blue and "First Decade" logos.