No, it's not Ken Block driving it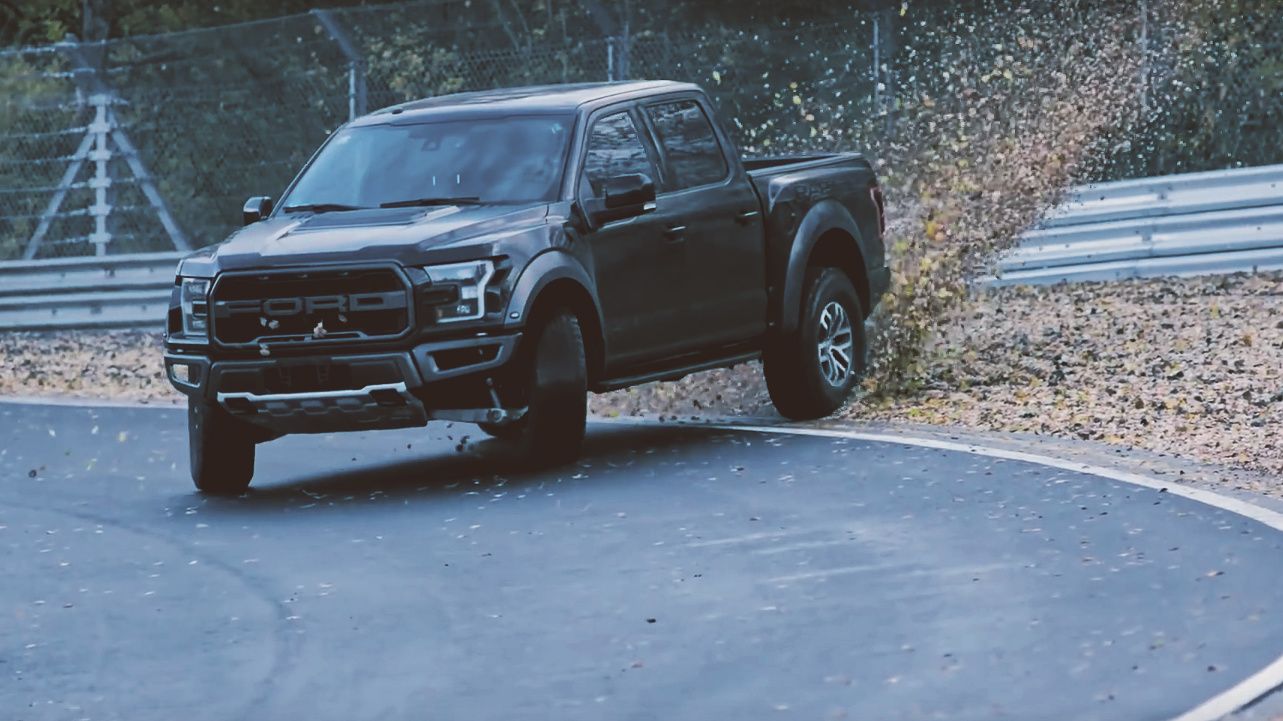 Can the Ford F-150 Raptor feel at home on the 'Ring? Ford Performance wanted to find out.
The Nürburgring wasn't designed for drifting. It's precision, smoothness and speed that matter here. Not applicable to Vaughn Gittin Jr. and the Ford F-150 Raptor.
A hot lap on wet asphalt, on the Nürburgring, with a professional drifter funhaver behind the wheel of a pickup truck is not what you'd usually describe as a track day.
But when that truck is a Ford F-150 Raptor, the equation changes a bit. A bit more. Although, we would have liked to see longer shots of the drifts being performed here, not just bits of footage glued together.
So, what do you think? Will the 'Ring hurt the Raptor or will Ford's V6-powered performance truck rise up to the challenge? The video below holds the answer.
READ MORE: Watch how Ford tortures every component of its new 2019 Ranger pickup