The most beautiful Lamborghini on one of the greatest driving roads in the world equals poetry in motion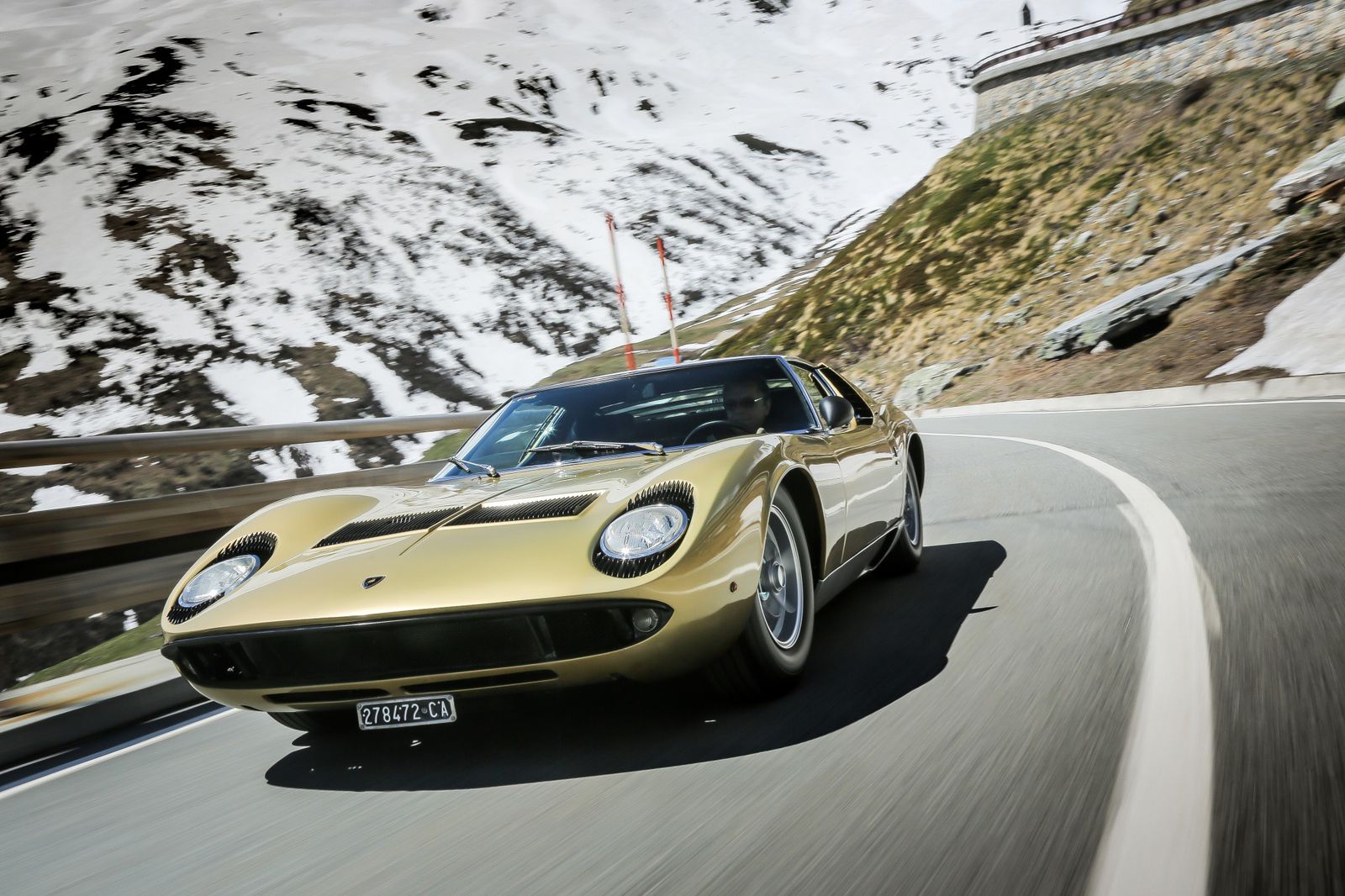 It's not everyday that an iconic vehicle like the Lamborghini Miura turns 50 and the Italian sports car manufacturer has found a spectacular way to celebrate this important milestone.
The company released two Miuras from its museum in Sant'Agata Bolognese along the same route used in the 1969 cult film "The Italian Job." Especially for the occasion, the two classic supercars remade the opening sequence of the movie and drove up the hairpin curves of the famous state road 27 on the Great St. Bernard Pass in the Alps. No Miura was harmed during this trip, unlike in the original movie.
The Lamborghini supercars were escorted by the Polizia Stradale up to the pass, which was opened on a one-time basis only, exclusively for the event. At the same time, a group of current V12-powered Lamborghini models including the Aventador Coupé, Roadster, Superveloce, and Superveloce Roadster travelled back to the 1960s via the Pianura Padana, with stopovers in Vigevano and Aosta, before meeting up with the Miuras.
The 50th anniversary events were a good occasion for Lamborghini to reunite the "fathers" of the Miura as well, with engineers Gian Paolo Dallara and Paolo Stanzani having a warm meeting with the Miura's designer, the legendary Marcello Gandini. When he was assigned the project, Gandini was a young employee of Carozzeria Bertone.
Check out the video posted in the gallery to see the gorgeous Miuras take on the Great St. Bernard Pass and to hear the spine-tingling sound of their naturally-aspirated 3.9-liter V12 engines. And if you want to see the original movie opening, here it is: