Watch two Porsches try out Skijöring on the frozen Lake St. Moritz
You'll never see something as beautiful all day long
With a range of old and new cars that have set benchmarks throughout their career - some when it comes to thrills, some when it comes to sales (yup, that'd be the Cayenne), the choice of two models ready to play in the snow seems easy.
Curves Magazin, for example, chose the Porsche 911 GT2 RS and 911 ST as weapons of choice for a fun-packed day up the Bernina Pass.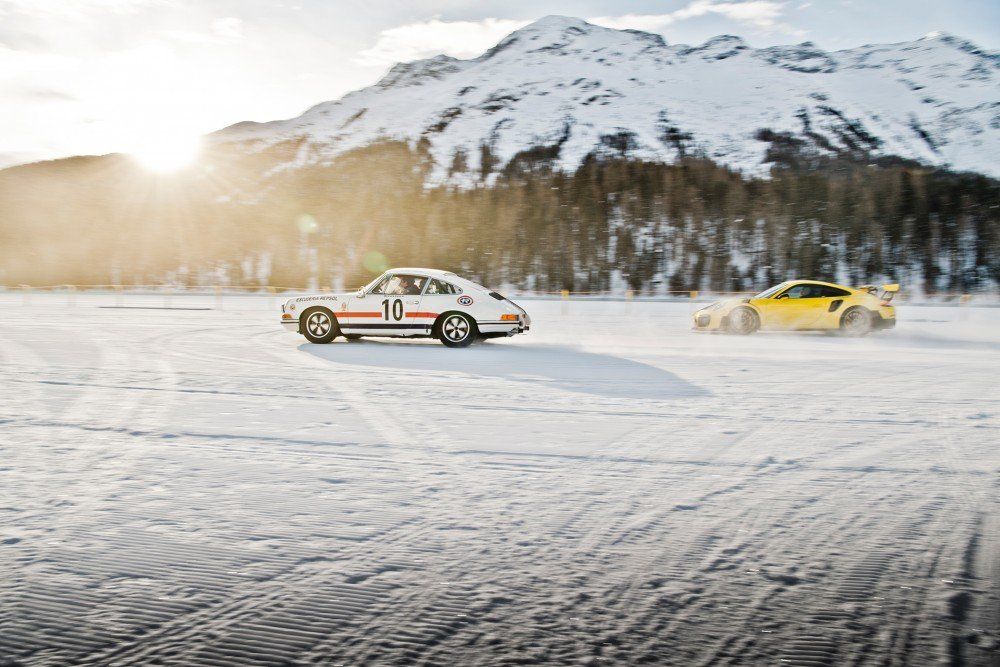 But for those who think getting your thrills from a cold mountain road covered with portions of snow, salt and grit as you steer and carve corners behind the wheel of the most powerful 911s of their era, there's also the option of Skijöring.
In essence, Skijöring is when a skier is connected by a rope to a given car's rear end (whether it's the bumper or a tow hook) and uses that car's pulling power to, well, have some fun.
The only limit is the amount of space at your disposal and, of course, the skier's stamina. Mind you, it's not easy to keep your balance when you're towed by a 700 hp car on a frozen lake, while gravity and the centrifugal force are doing their best to knock you down.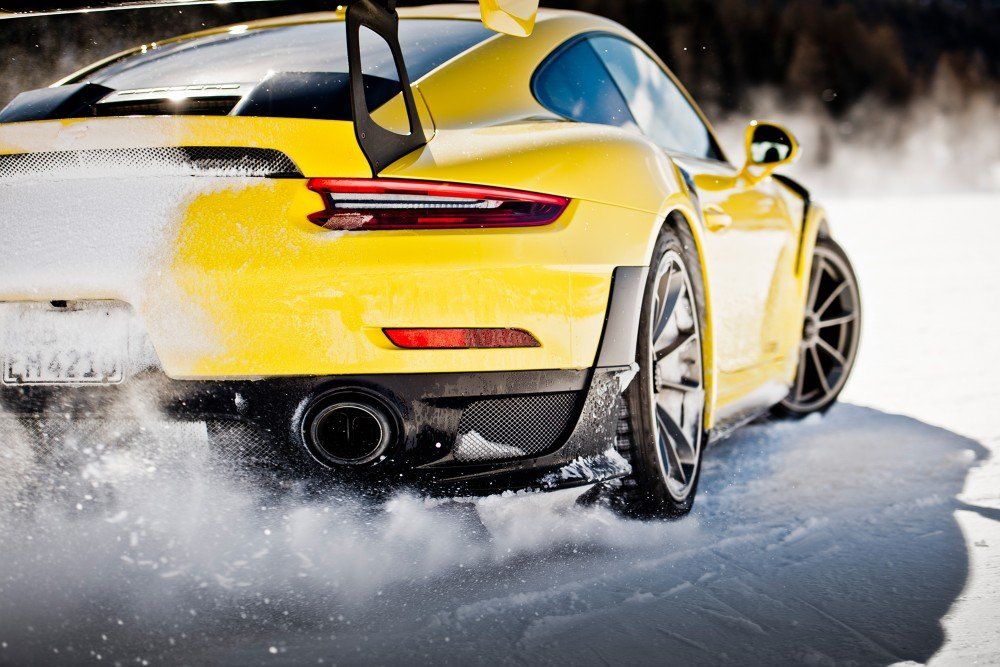 In any case, the dancing scenes in the video below are well worth watching.
READ MORE: 2018 RUF SCR bows in Geneva as a Porsche 911 doppelgänger