Alfa meets BMW and Cadillac in a 1,000-meters sprint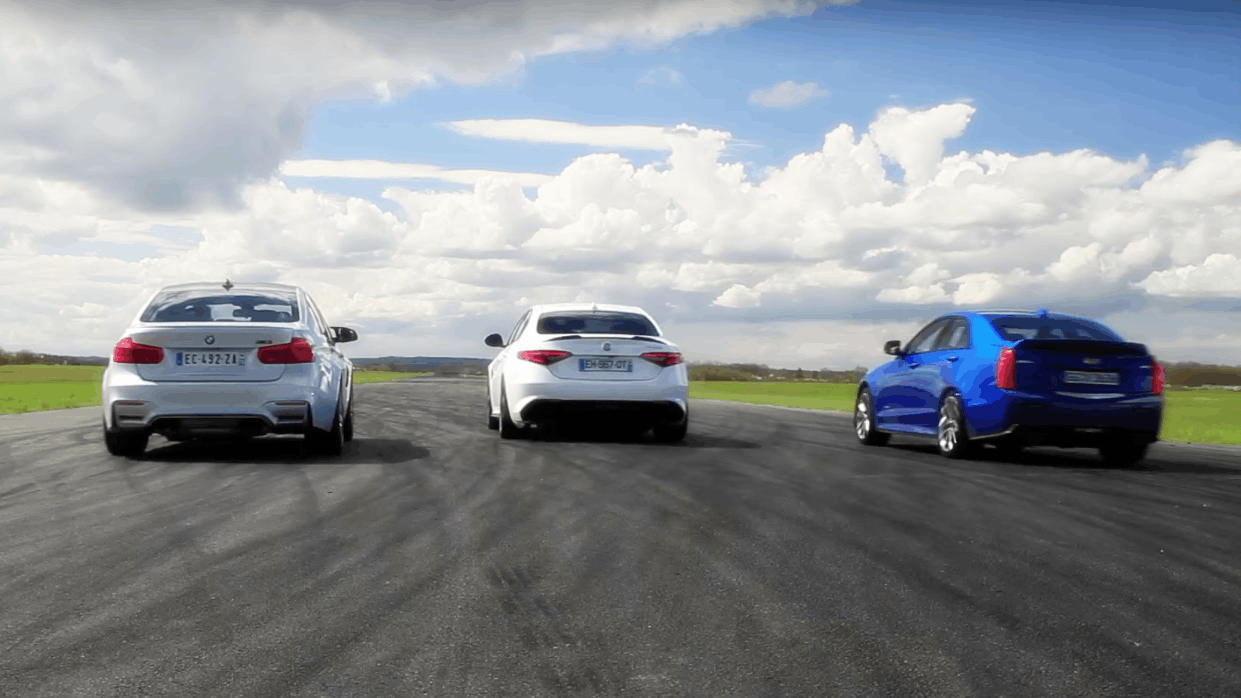 Alfa Romeo's Giulia QV is such a blast that people never get tired of putting it against the segment's competition. In this clip, Giulia's opponents are a BMW M3 with Competition Pack, and Cadillac ATS-V. Let's run the numbers.
When it comes to horsepower, Giulia tops this trio with 503 hp (510 PS) and 442 lb-ft (600 Nm) coming from its twin-turbo V6 unit. In descending order, the BMW M3 Competition Pack follows with its inline-six engine boasting 444 hp (450 PS) and 406 lb-ft (550 Nm). The ATS-V completes the trio with its biturbo V6 — 464 hp (470 PS), 445 lb-ft (603 Nm).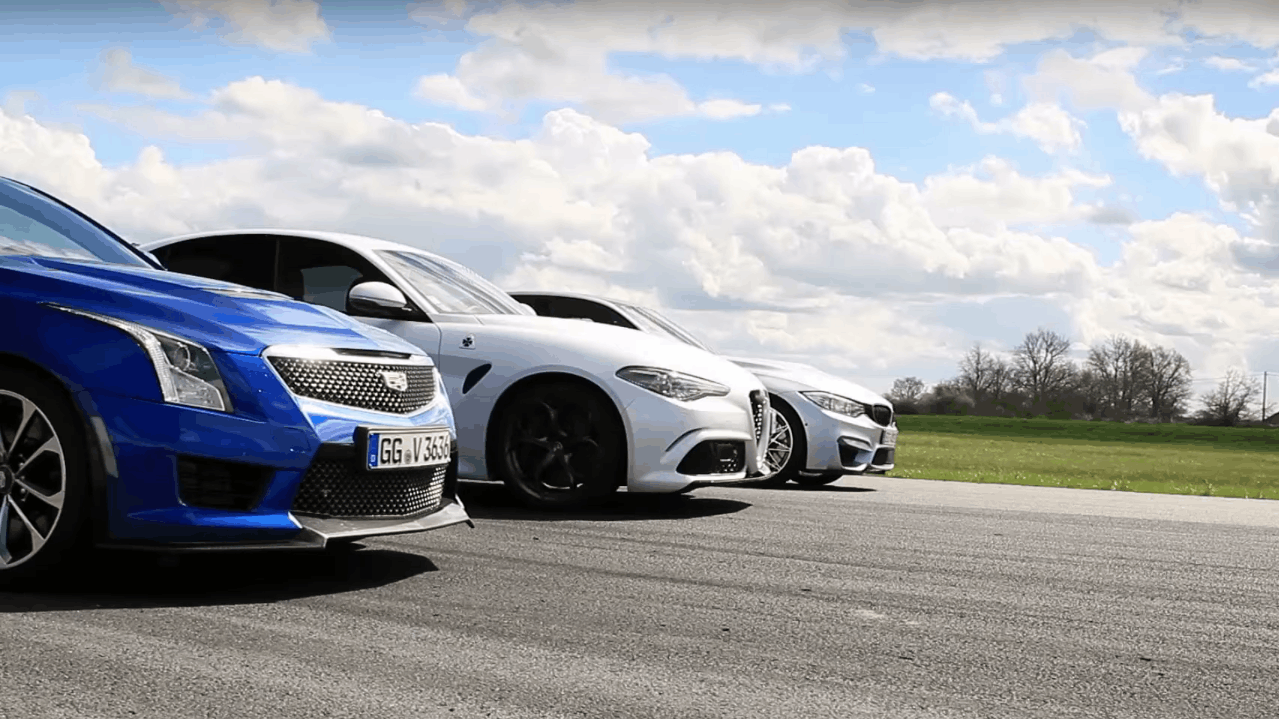 With the weight being a key factor in a drag race (and not only), it's worth mentioning these figures too: at 3,440 lbs (1,560 kg), the M3 is the lightest, followed by Giulia's 3,572 pounds (1,620 kg). Cadillac ATS-V is the fattest of the three, with 3,748 pounds (1,700 kg). Although we don't know how much the drivers' weights influence these numbers, it's worth mentioning that the Giulia runs with a full tank of gas while the BMW shows an almost empty one.
Given all these figures, on which of the three super-sedans would your money go?