You do not want to mess with the Danes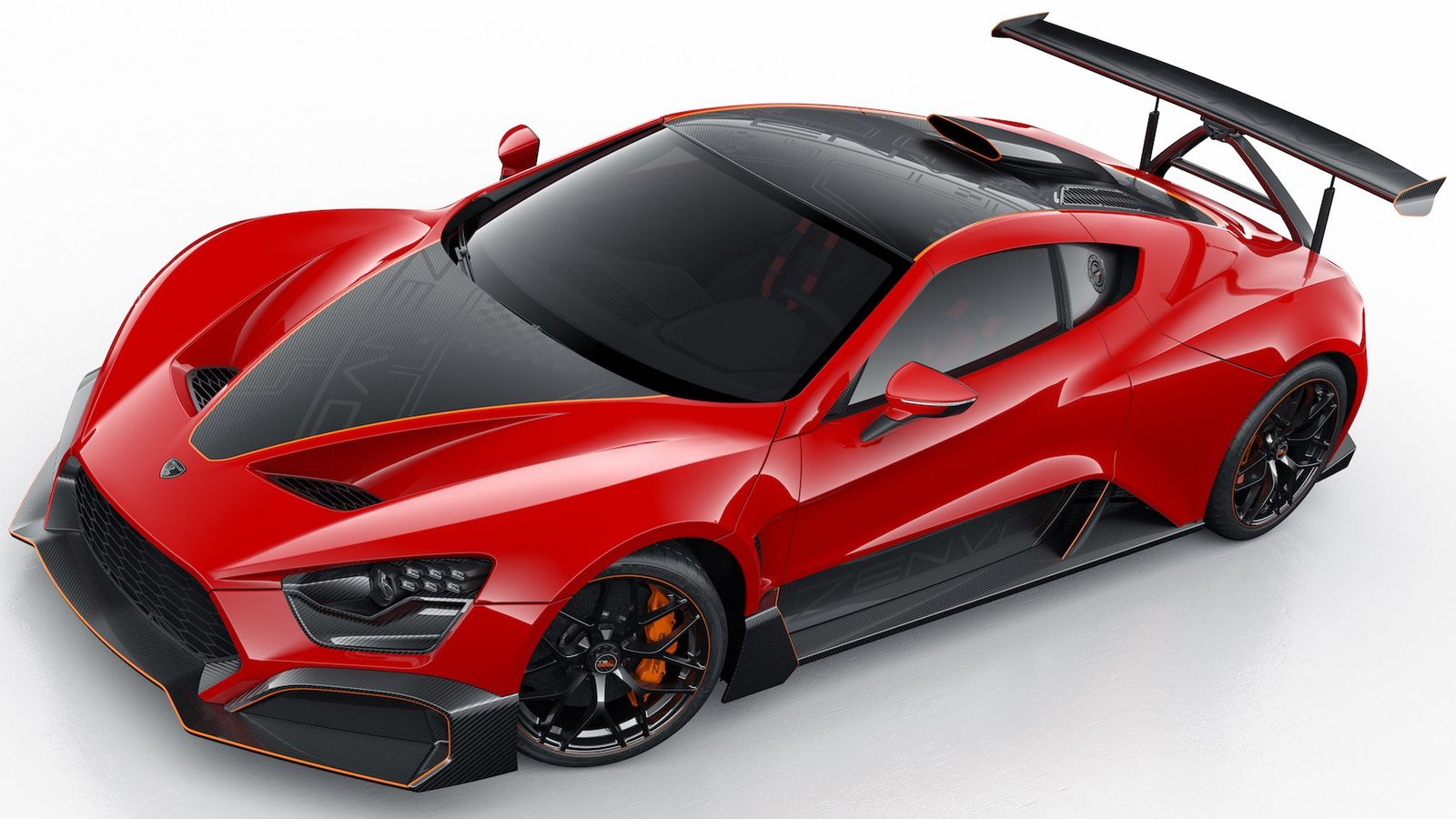 Right, so this is Zenvo's third bonkers supercar/hypercar and the most extreme and dynamic yet. And it just made its debut at the Geneva Motor Show.
Powering the TSR-S (by the way, the TS in the car's name stands for Twin Supercharged while the S after the dash signals that the car is street legal) is Zenvo's own 5.8-liter V8 (twin supercharged, that's right) engine, only this time tuned to produce 1,177 hp at 8,500 rpm and in excess of 1,100 Nm (811 lb-ft), re-routed to the rear wheels.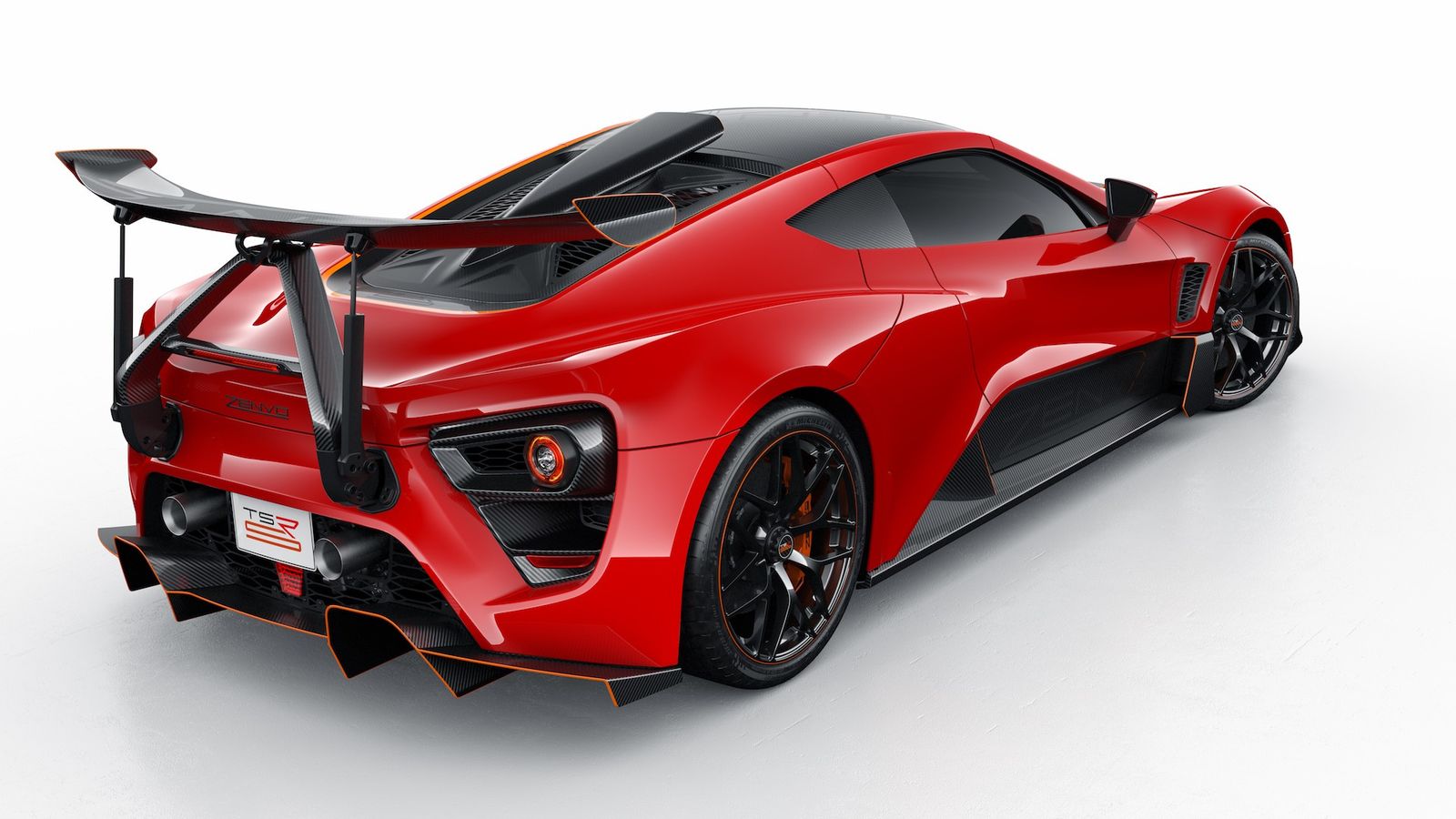 Handling the newfound grunt is a seven-speed dog box which, says Zenvo's press blurb, is "one of the fastest-shifting transmissions in existence."
Well, we don't know about that, but the Zenvo TSR-S only needs 2.8 seconds to scorch through the 0-100 km/h (62 mph) bracket or 6.8 seconds to reach 200 km/h (124 mph) from a standstill, before topping out at 325 km/h (202 mph).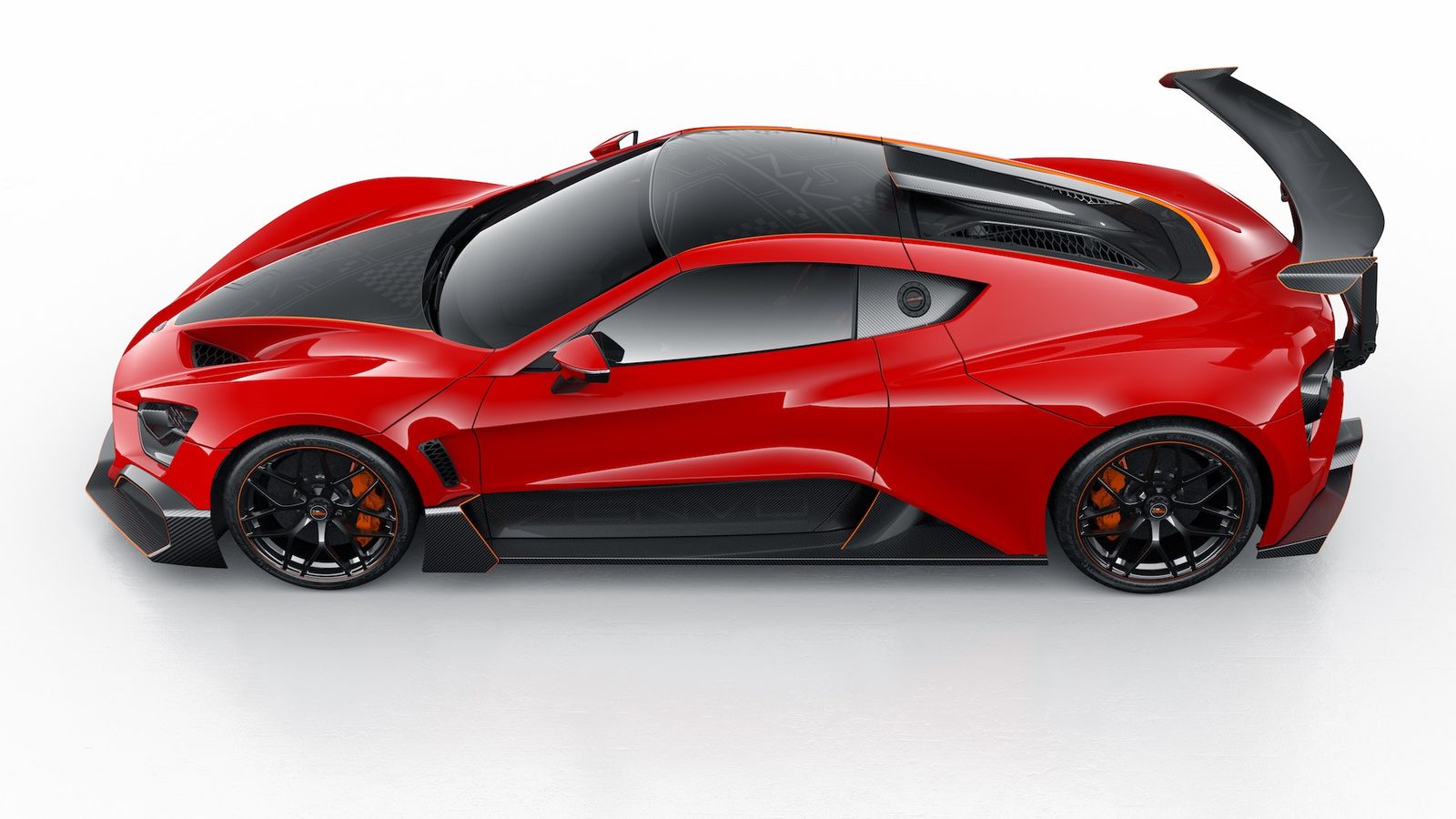 On the mechanical gimmicks side, Zenvo fitted the TSR-S with what it calls Centripetal Wing. The solution is still waiting for patent approval at the time of writing but in essence, it's another name for an active rear wing. However, its cleverness stands in two rotational axes that allows it to function as both air brake and cornering stabilizer.
Here's how Troels Vollertsen, Zenvo Chief Technical Officer explains its working principle:
"The Centripetal Wing is an exceptional development that allows for increased grip and higher cornering speed. Whereas most supercars only achieve optimum downforce in cornering at a certain speed, the multi-rotational function of the wing distributes downforce in an innovative way to deliver the optimum amount of cornering grip at any speed. Whilst lifting to boost downforce, the wing also tilts while cornering – for example, lifting the left side of the wing when cornering left and vice versa, to propel the car to the inside of the corner, ensuring exceptional stability and grip."
Furthermore, the supercar employs two gearbox settings that serve three driving modes – Minimum (with "just" 700 hp), IQ and Maximum (the full plate power output), where IQ is, in Zenvo's words, "an autonomous setting that cleverly provides race-car for the road driving characteristics."
Needless to say, the Zenvo TSR-S' body is all carbon fiber while the chassis mixes lightweight steel and aluminium, allowing a dry weight of 1,495 kilos (3,295 lb). Well, that's also due to the fact that the car has been stripped off of airbags, sound system, sat-nav, air conditioning and whatnot.
SEE MORE: Here's what the 1,170 HP Zenvo TS1 hypercar is like to drive