All this package needs are minor adjustments here and there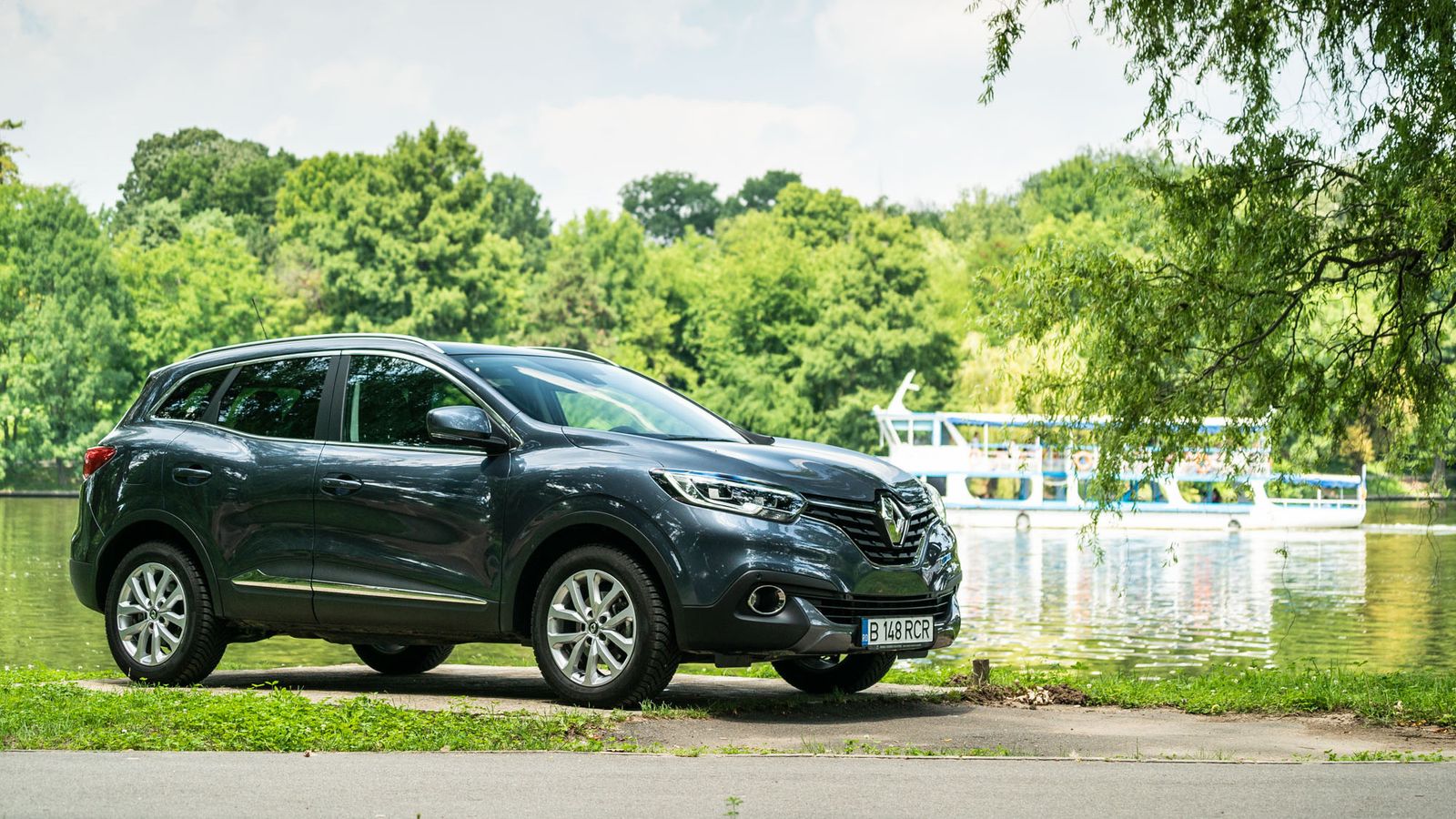 A refreshed version of the Renault Kadjar is on the way and we could see it in the metal sooner rather than later, at the incoming 2018 Paris Motor Show. So we took the current Kadjar for a spin to see what should the facelift bring to improve the recipe.
Renault introduced its first C-segment crossover back in 2015, so simple math and common sense tell us it's time the Kadjar got a well-deserved mid-life makeover. But before that happens, we were keen to have another go at it and iterate our own version of what Renault should tweak about it.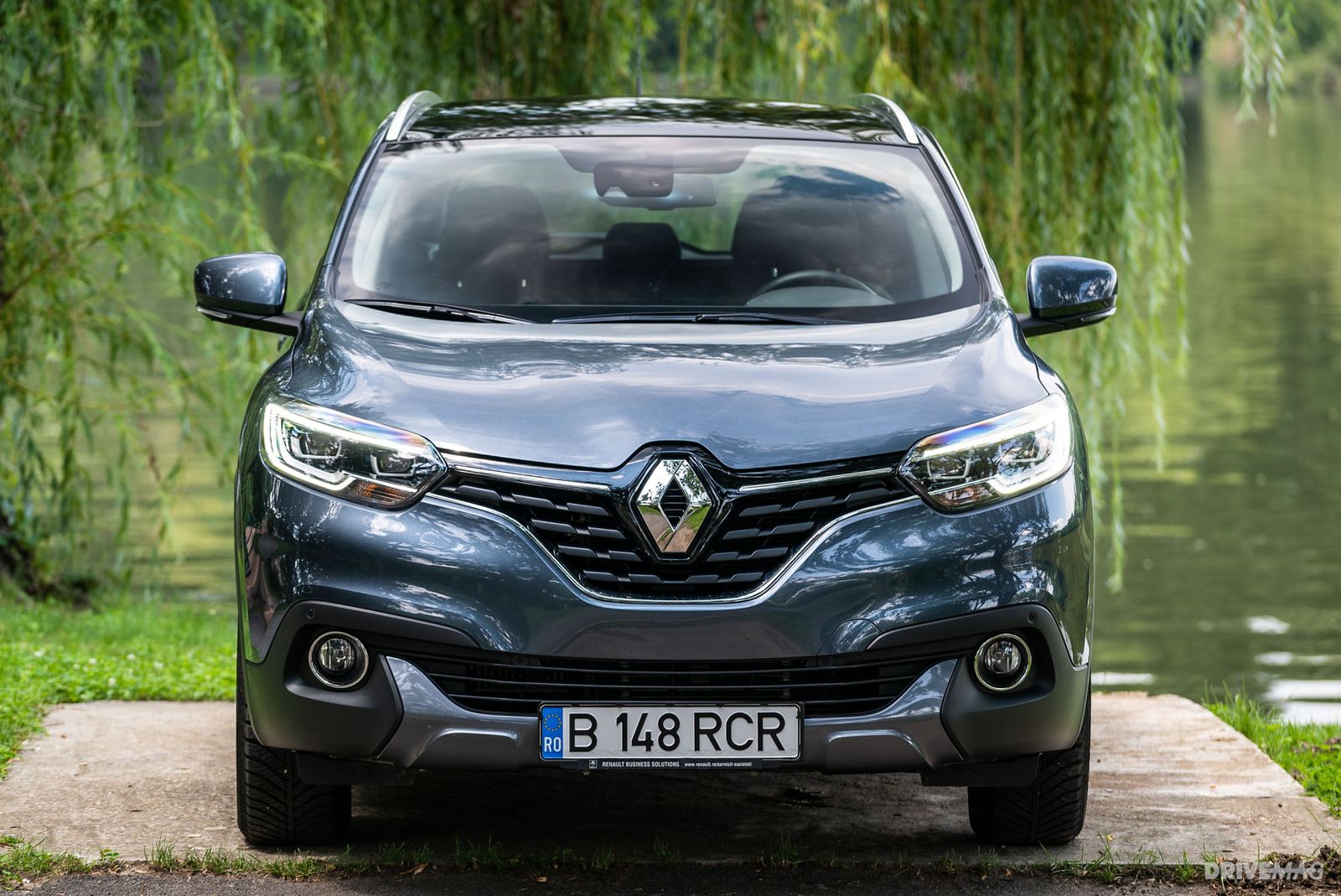 Sure, at this point, the set of changes Renault will infuse into the Kadjar is already sealed and decided, but we thought some people might still be interested in buying what's left of the pre-facelift model batch, so here we are.
Serving our purpose as tester was a Renault Kadjar 130 dCi X-Tronic. The three-term sequence after the make and model translates into a turbocharged 1.6-liter diesel engine making 128 hp (130 PS) and 320 Nm of torque (80% of them unlocked at 1,500 rpm) that's twinned to a CVT gearbox (available as an option) as of 2017.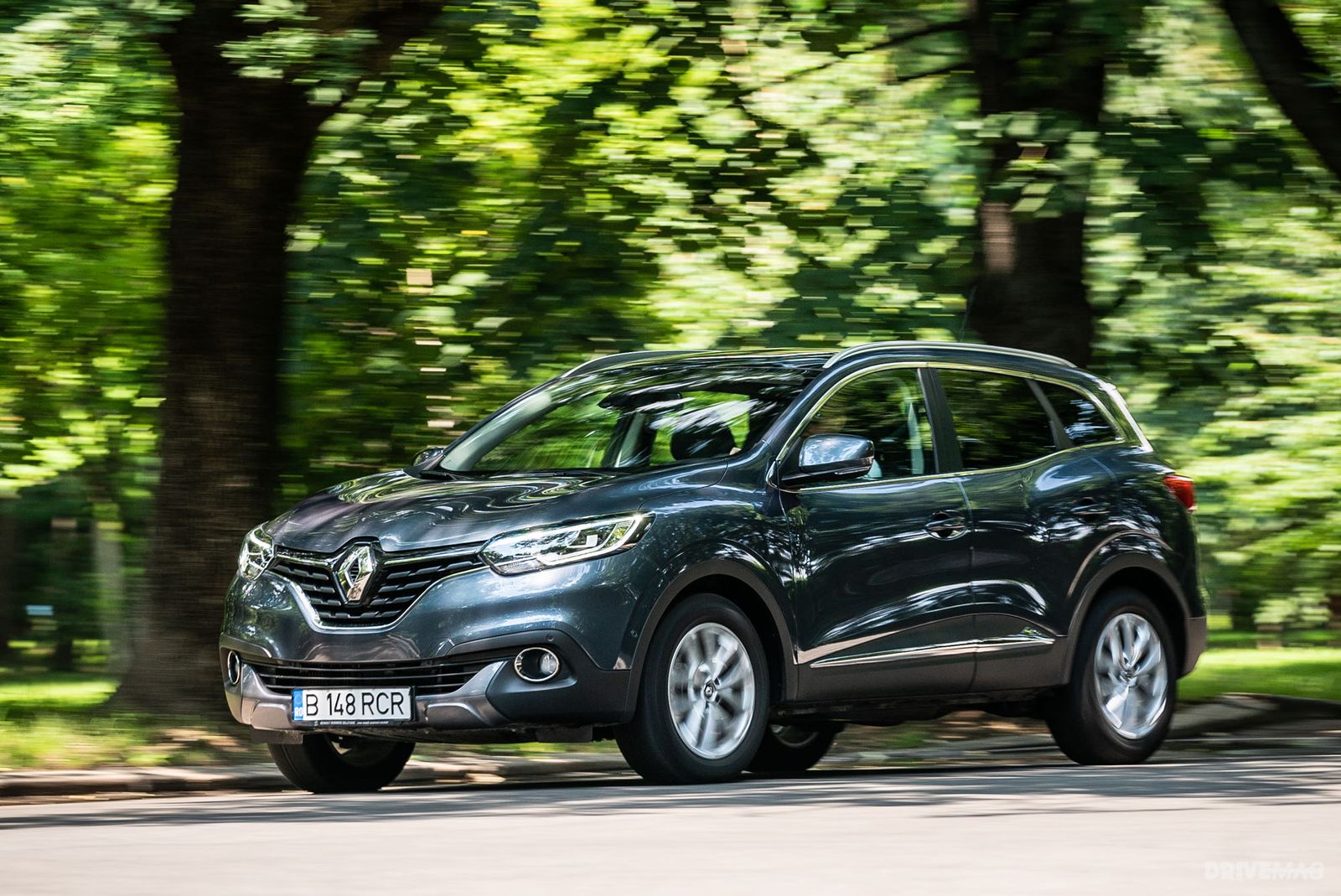 Ask us what we'd change about this setup and we'll answer: not much, really. Perhaps the engine could have been a tad quieter or the cabin noise insulation more apt at absorbing the typical diesel clatter, but the CVT is a surprisingly neat addition as long as you keep the driving bit in the more eco, less ego zone. Otherwise, you're in for a glitchy behaviour during gear shifts.
Keeping a fair amount of torques in its back pocket, the Kadjar is not lazy when called upon to overtake or get ahead of the traffic around it. It's also very frugal and it shouldn't get thirstier than 5.5, maybe 6 l/100 km, again, as long as you're not trying to make a rally race car out of it. Which won't work, for a couple of reasons.
Numero uno: the suspension setup is still lax and rather bouncy and noisy on irregular surfaces. Body roll is something you'll get rather often, but overall, you'll be in for a comfy cruise especially on the highway.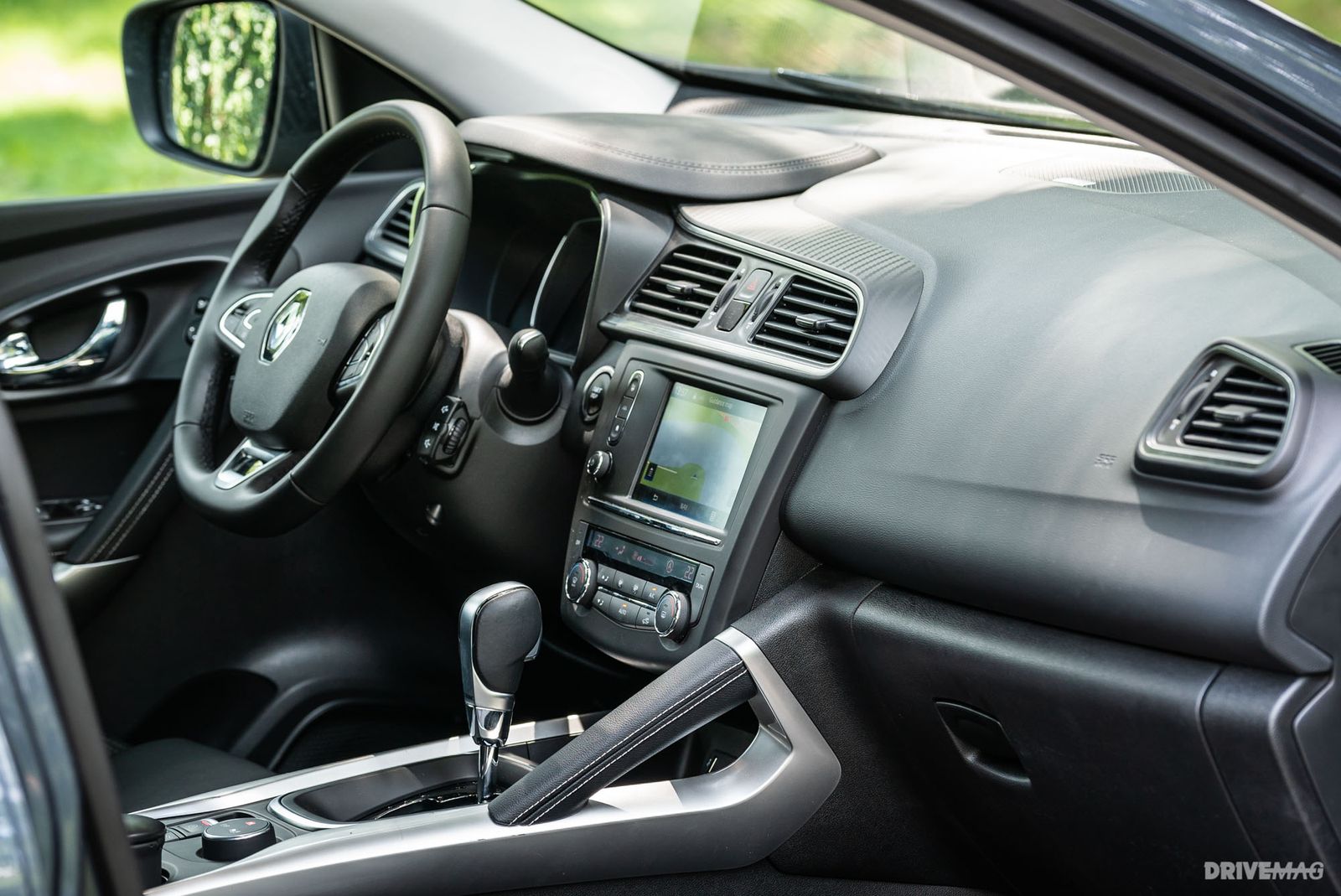 Numero dos: while the electric power steering can be described as precise to a certain extent, it's the lack of feedback that we'd like to see improved. There's simply no connection between your arms and the front wheels, which is something we hope the facelifted Kadjar is going to address.
Inside the cabin, we'd like to see less scratchy plastics and a tad more plushness, at least from the upper area of the dashboard. But fret not, the plastics inside the Kadjar look durable and capable of withstanding the daily tortures caused by your family's members.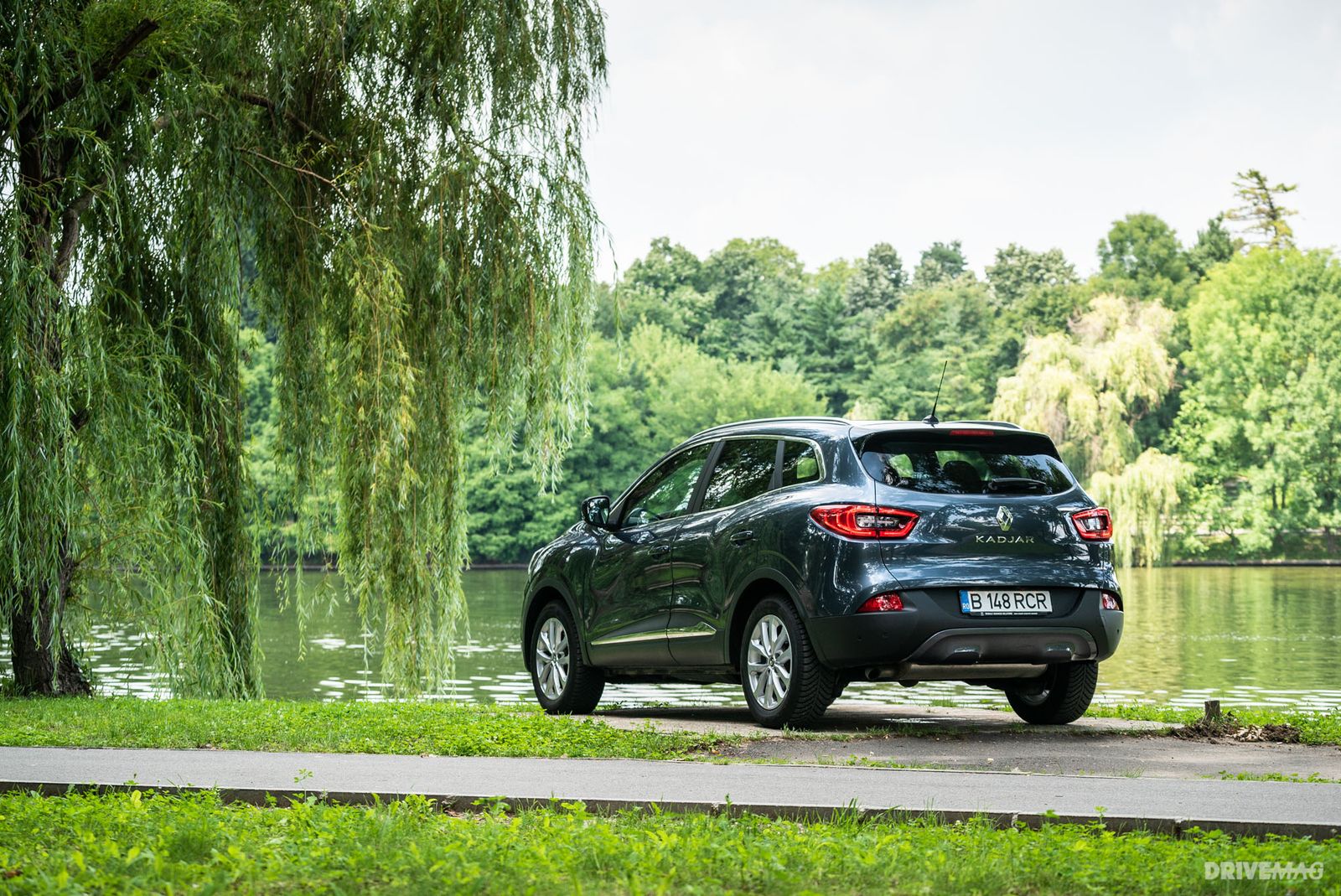 Again, if it's something we would leave unchanged, that has to be the Kadjar's comfort credentials, starting with the front and rear seats and ending with the amount of space available for head, feet, hips and shoulders. Sure, it's best to keep just two passengers in the back seat for the best travel conditions, but two adults and one child, for example, will do just fine even on longer trips. You also get 527 liters of boot space and pretty much all shapes and sizes in terms of cubby holes and storage spaces around the cabin.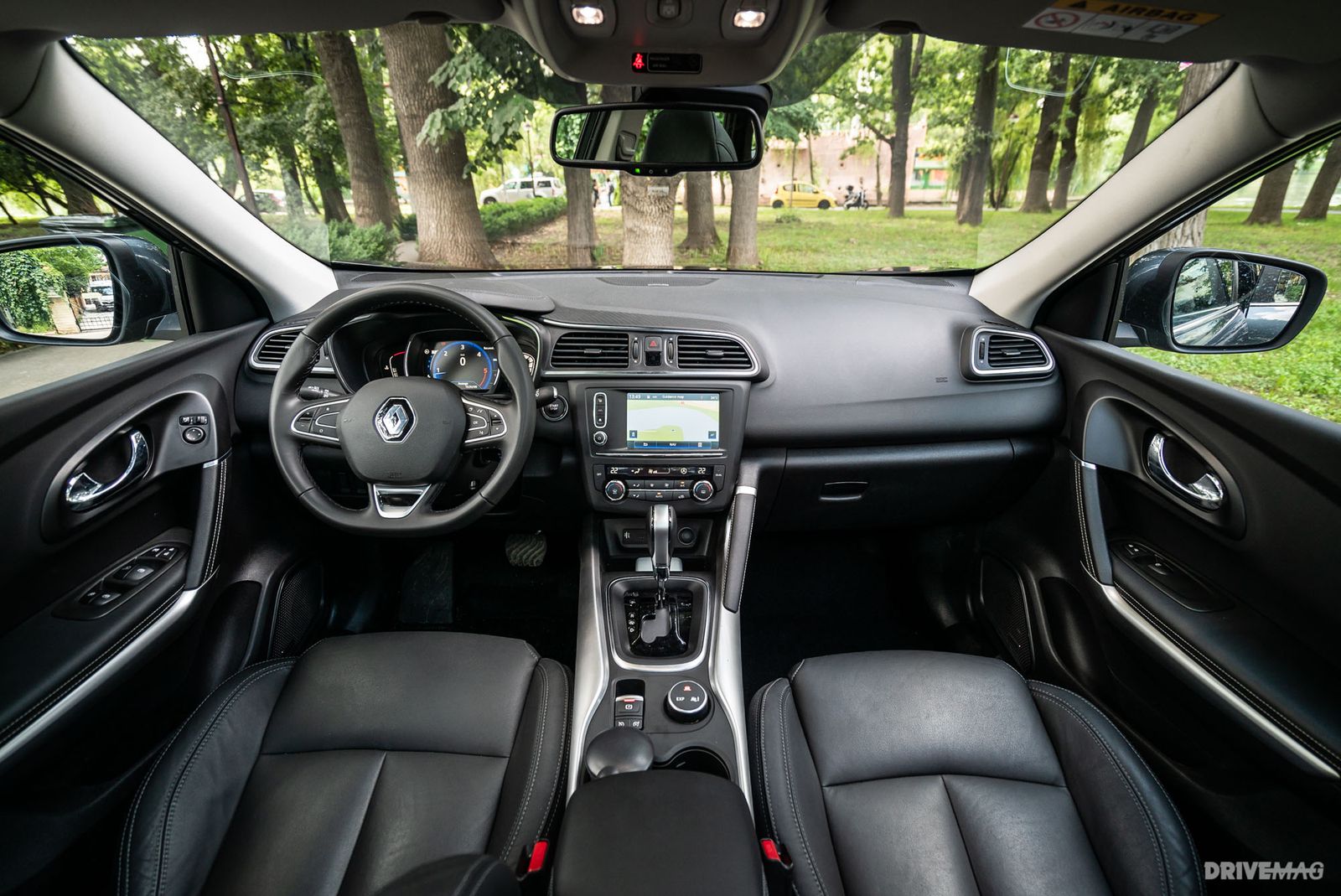 Speaking of which, there's almost zero wind noise even at greater speeds, which contributes to the fatigue-free driving experience in the long run. You'll have also have your back covered by Renault's safety suite which includes the likes of active emergency braking system, lane departure warning, blind spot warning, easy park assist, hill start assist, reversing camera, cruise control and traffic sign recognition with speed alert.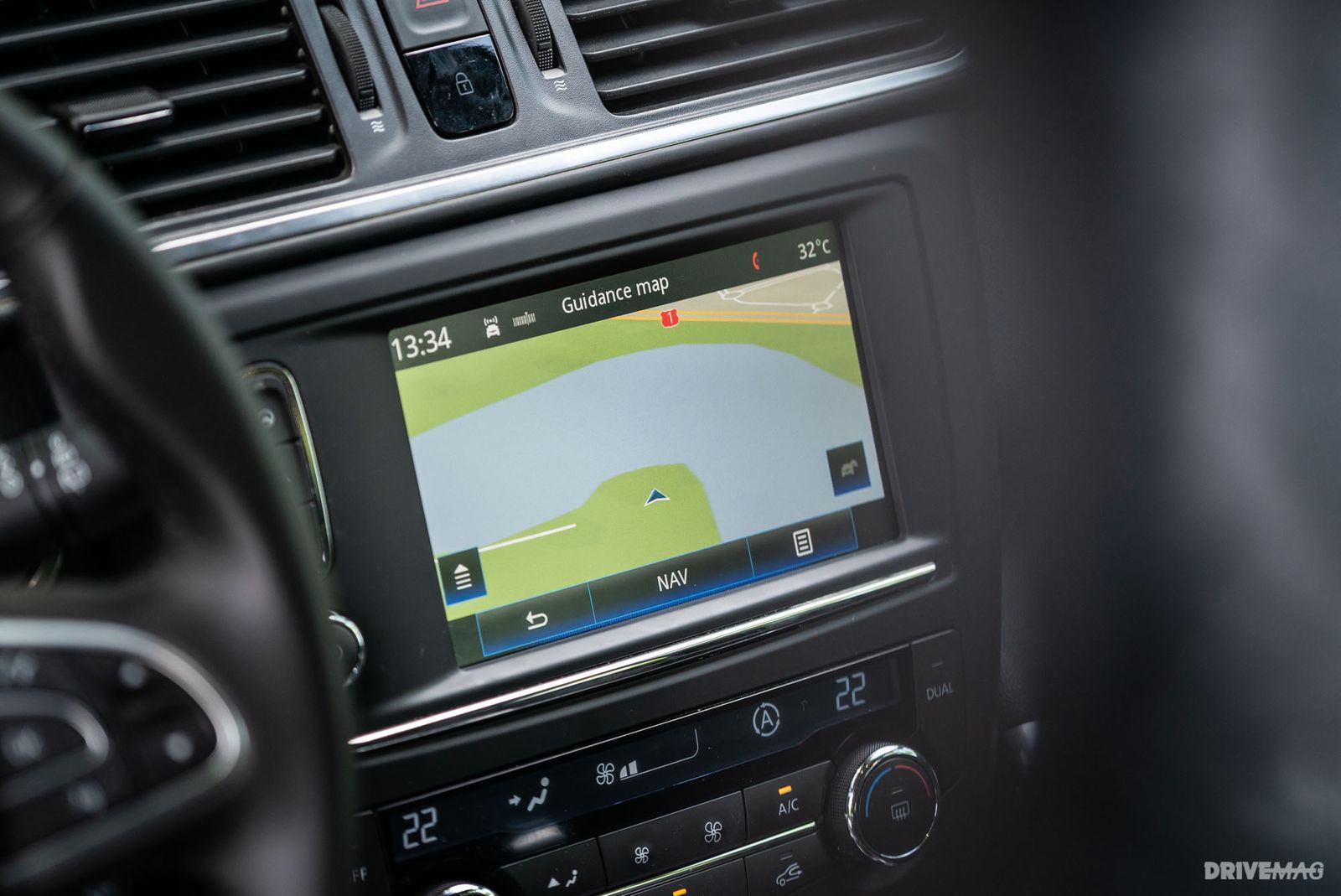 On the tech front, the infotainment system is showing its age both in terms of graphics and responsiveness, so if there's something the facelift version could do well to fix here it is. Perhaps a larger display would also be of more use ergonomically speaking.
All in all, we think some under-the-body tune-ups regarding suspension and steering would add some composure for the Kadjar, while the cabin could do with a bump in material quality and a revised infotainment system. Otherwise, the Kadjar is as comfortable and frugal as ever (especially when fitted with a diesel engine), plus it makes a good impression in the practicality department.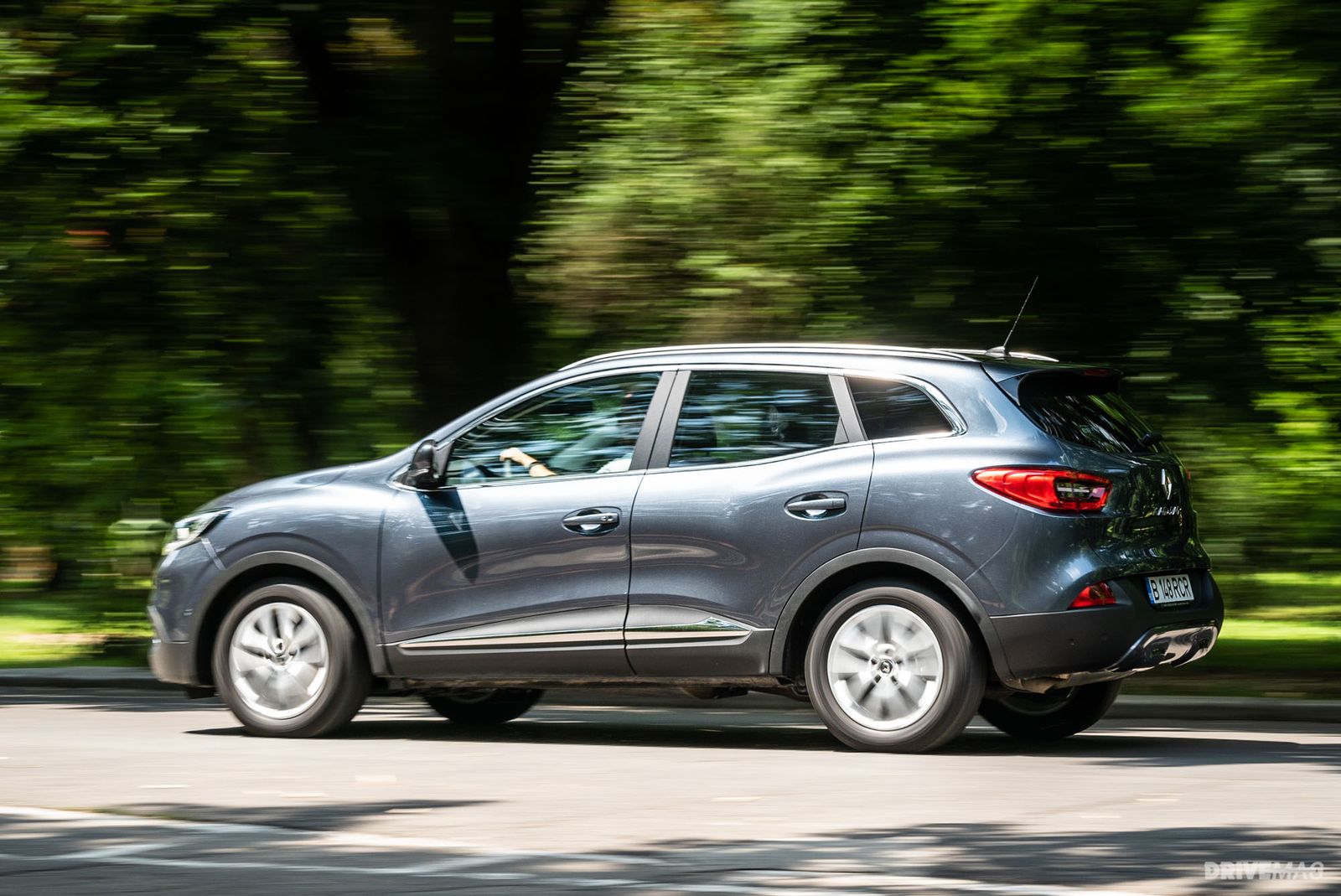 As for the facelifted Kadjar, our guess is it will make an appearance at the upcoming 2018 Paris Motor Show. We can't tell you for sure what it will bring, but it should see its exterior design slightly retouched together with minor changes in the cabin, mostly tech-wise. A new engine could also be on the table in the shape of a 1.3-liter petrol unit co-developed with Mercedes-Benz (that's right, the one found inside the new A-Class hatchback and sedan).
SEE MORE: Renault Arkana introduces the crossover-coupé body on affordable cars