BMW M's smallest model reminds performance sub-brand why it's here in the first place
Overall Score 87/100
The 2016 BMW M2 Coupé is a car hardcore enthusiasts have long been waiting for. Many people believe BMW M's latest and most affordable model is the spiritual successor to the E30 M3, which is quite a bold statement. While the M3 and M4 have gone upmarket and have become more sophisticated than ever, it's good to see BMW's performance arm go back to its roots with the straightforward M2.
The M2's short list of optional extras is very telling for what BMW wanted to achieve with this car. You can only add a seven-speed M-DCT dual-clutch transmission (instead of the standard six-speed manual), one of four exterior colors, a Harman/Kardon hi-fi audio system, parking sensors, the M Driver's Package and safety assist systems, among other minor features. There's no adaptive damping, no carbon fiber roof, no Competition Package, no choice of interior designs or alloy wheels, and no head-up display.
That's because BMW didn't want to get lost in the details with the M2. It's a hardcore M car designed to go fast around a track and on twisty roads while making the driver feel like an ace. We had a go in the M2 Coupé on the Hungaroring Formula 1 circuit in Hungary and on the public roads that surround it, so we're now able to tell you if the M2 is what BMW M fans have been waiting for.
<iframe width="100%" height="315" src="https://www.youtube.com/embed/BwCd-AGSqoc" frameborder="0" allowfullscreen></iframe>
---
IN BRIEF
RECOMMENDED FOR:
Driving Nuts, Young And Single
CREATED FOR:
Highways, Track, Winding Roads
HATS OFF FOR:
Engine Power, Road Handling
---
DRIVE
Powertrain 10/10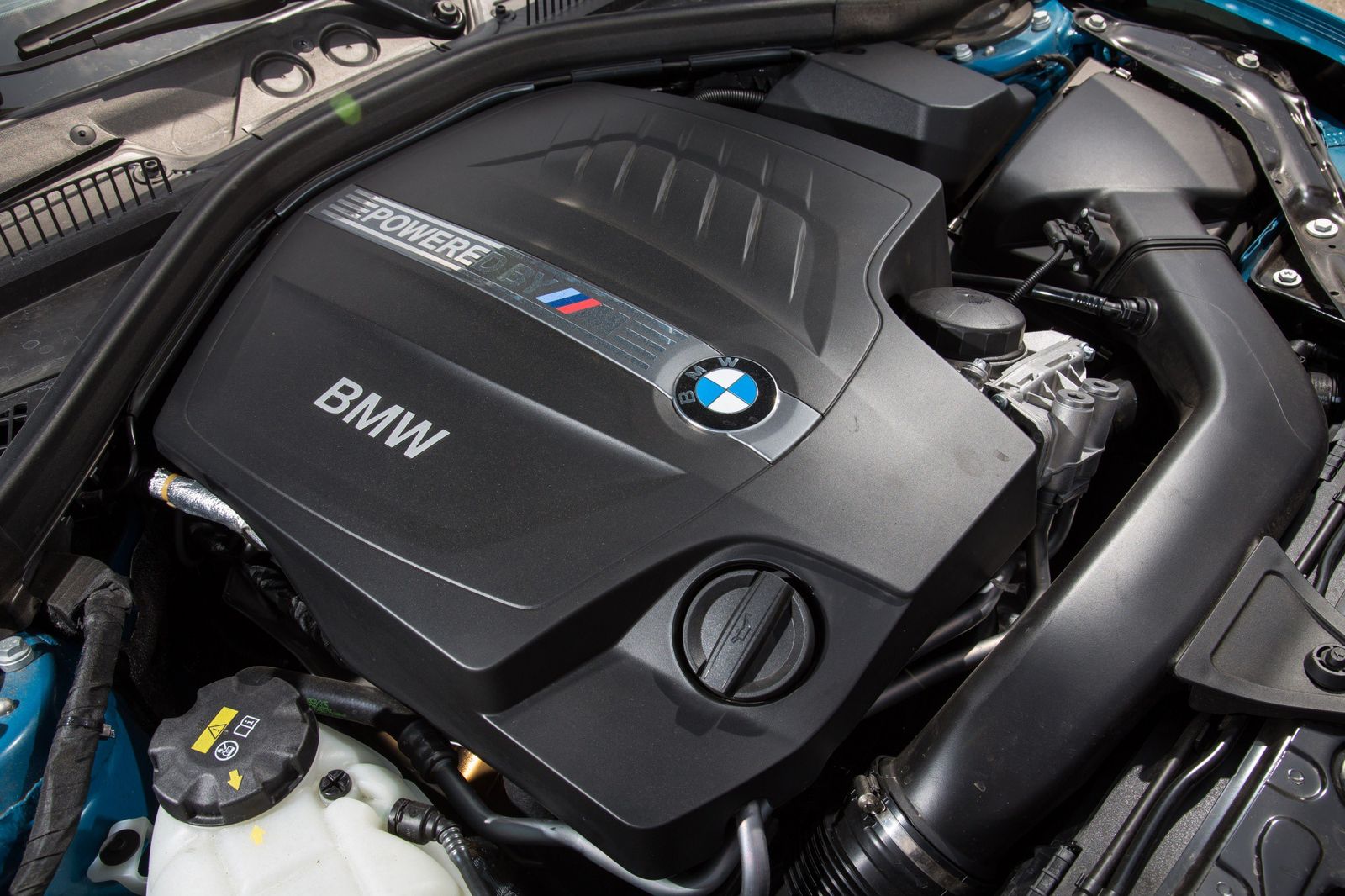 The M2's heart is a turbocharged 3.0-liter straight-six engine that puts out 370 PS (365 hp) at 6,500 rpm and 465 Nm (343 lb-ft) of torque between 1,400 and 5,560 rpm. It has a single twin-scroll turbo compared to the M4's twin-turbo setup, and that's because the engine is an upgraded version of the unit found in the M235i, with some bits from the M4 mill.
We only drove it with an automatic transmission, which BMW reckons will be chosen by 60 percent of buyers. The engine delivers phenomenal but progressive acceleration from low revs (along with a little turbo lag) while the M-DCT shifts gears faster than a machine gun fires bullets.
---
Handling 10/10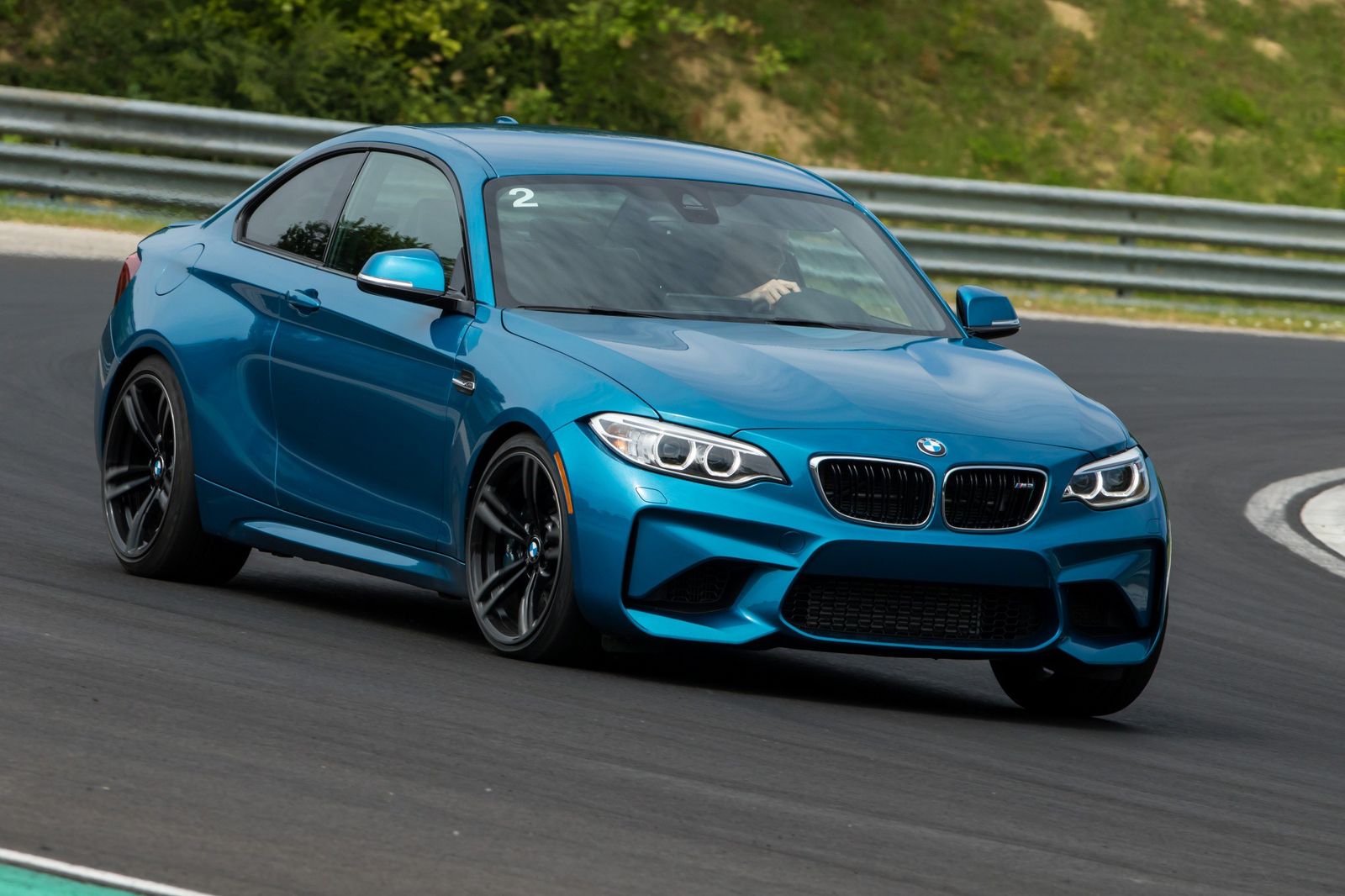 Since the M2 "swallowed" the M4's chassis – the suspension, subframe, M differential, wheels, and brakes are all sourced from its bigger brother – it handles in a very similar way. However, there's only one suspension setting (no adaptive damping), a shorter wheelbase that makes the M2 more playful, and more permissive electronic aids than in the M4.
Even in Sport and Sport+ modes you'll feel the rear end sliding when pushed too hard. While the M2 is only marginally lighter than the M4 (by as little as 25 lbs/11 kg in US specification), the cars are rather different in character. The M2 loves to be pushed to its limits and is more forgiving to the driver, its accurate feedback teaching you how to drive faster with each turn.
---
Safety 9/10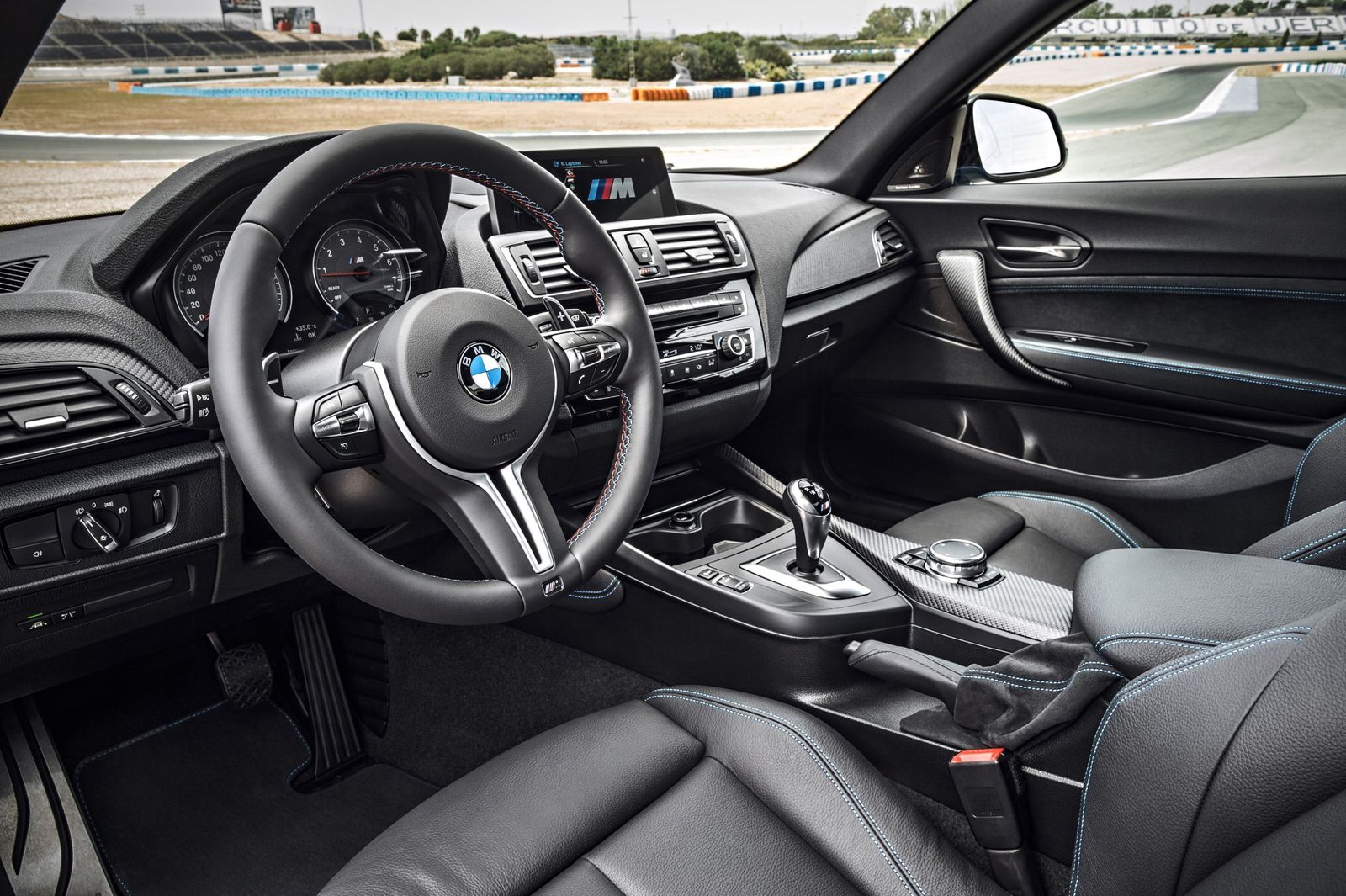 The BMW M2 has not been assessed by any organization yet, whether from North America or Europe. However, the Insurance Institute for Highway Safety (IIHS) has crash-tested the 2016 2-Series Coupé upon which the M2 is based.
The results were great: the model received the maximum "Good" rating for each category of crashworthiness, earning the 2016 Top Safety Pick+ accolade. The M2 should provide similar levels of safety. Standard features include front and side airbags for the front seats, full-length side curtain airbags, ABS, traction and stability control, and more.
---
INTERIOR
Comfort 8/10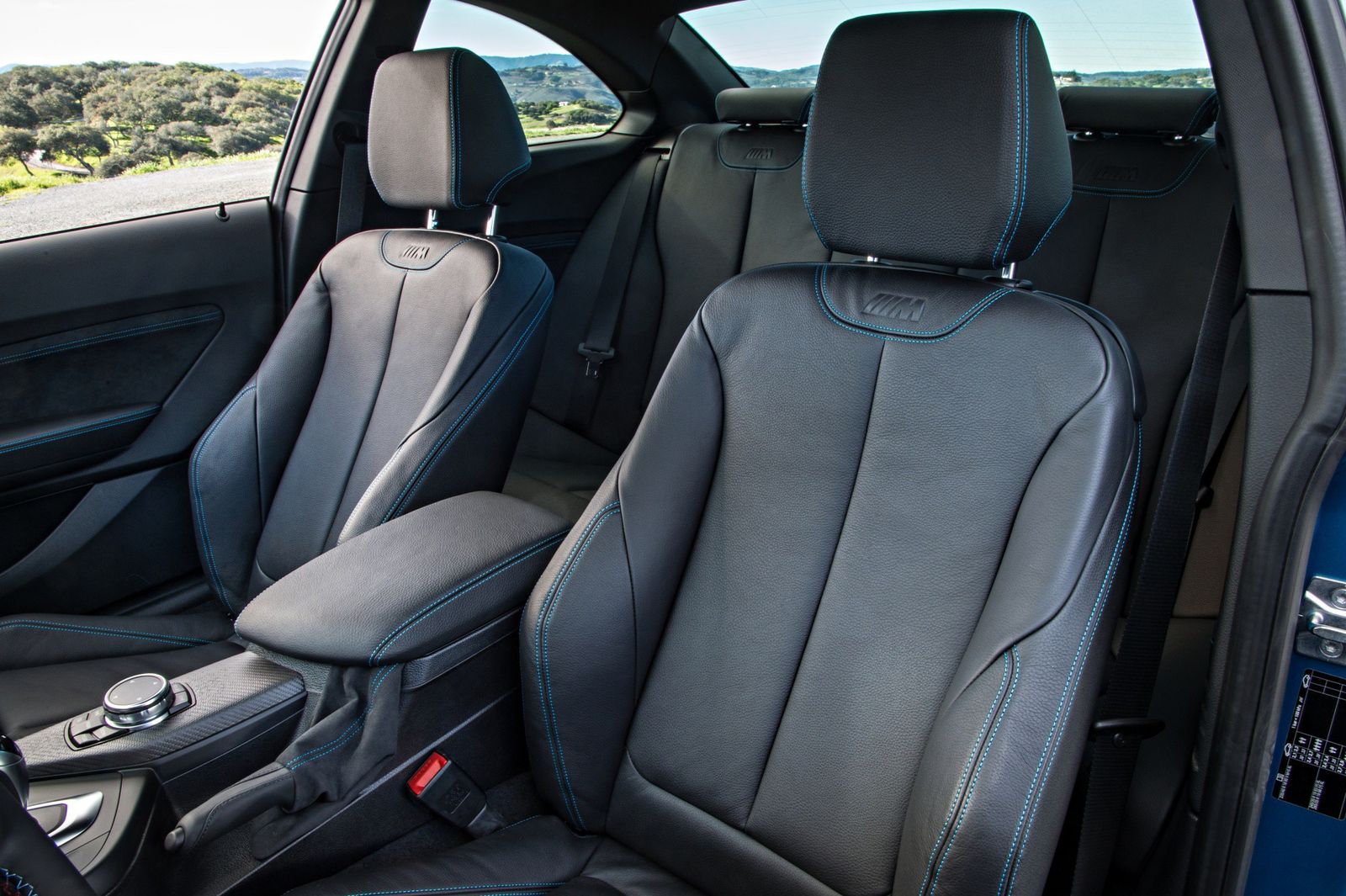 The lack of adaptive damping means you'll have to get used to a single suspension setting. Despite that, BMW M seems to have found an ideal compromise between comfort and handling. The ride is decidedly firm, but it will only bother you on truly poor road surfaces where it gets bouncy.
Road and engine noise are present, particularly over coarse asphalt, but you'll never get tired of hearing the six cylinders, especially since the sound is all real and not synthesized through the speakers. As long as you're not overweight, the front seats are very comfortable and hug you tightly in corners.
---
Quality 8/10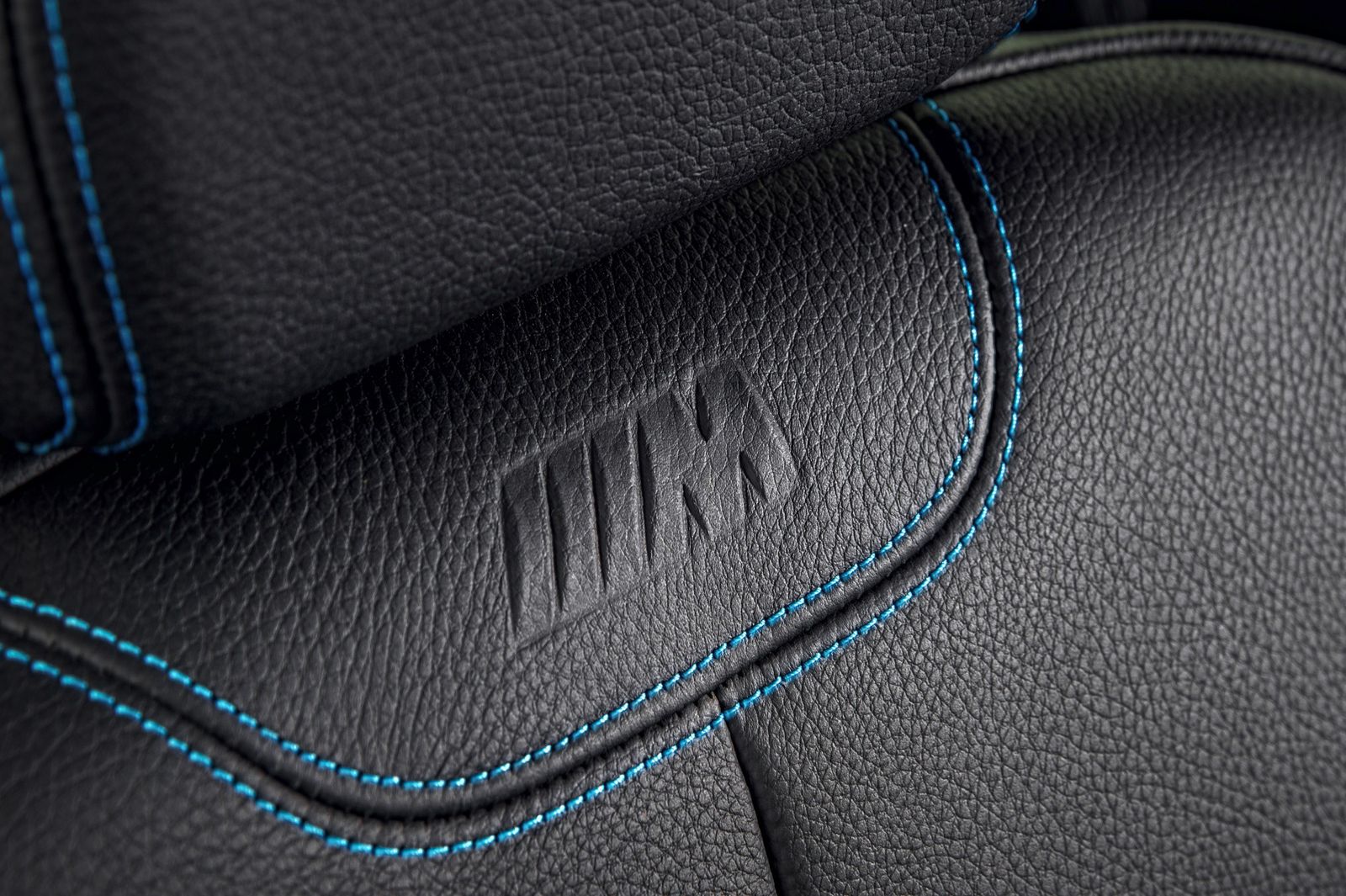 BMW kept it simple with the interior as well, offering a single configuration that doesn't quite stand out from the regular 2-Series Coupé. The cabin includes black leather upholstery with contrasting blue stitching, Alcantara and "open-pore" carbon fiber trim, an M steering wheel sourced from the M4 as well as subtle "M" badging.
The materials found inside are predominantly soft to touch, but the plastics get harder below eye level. Overall, it's a pleasant environment to be in, albeit a bit too dark and understated for some tastes.
---
Practicality 8/10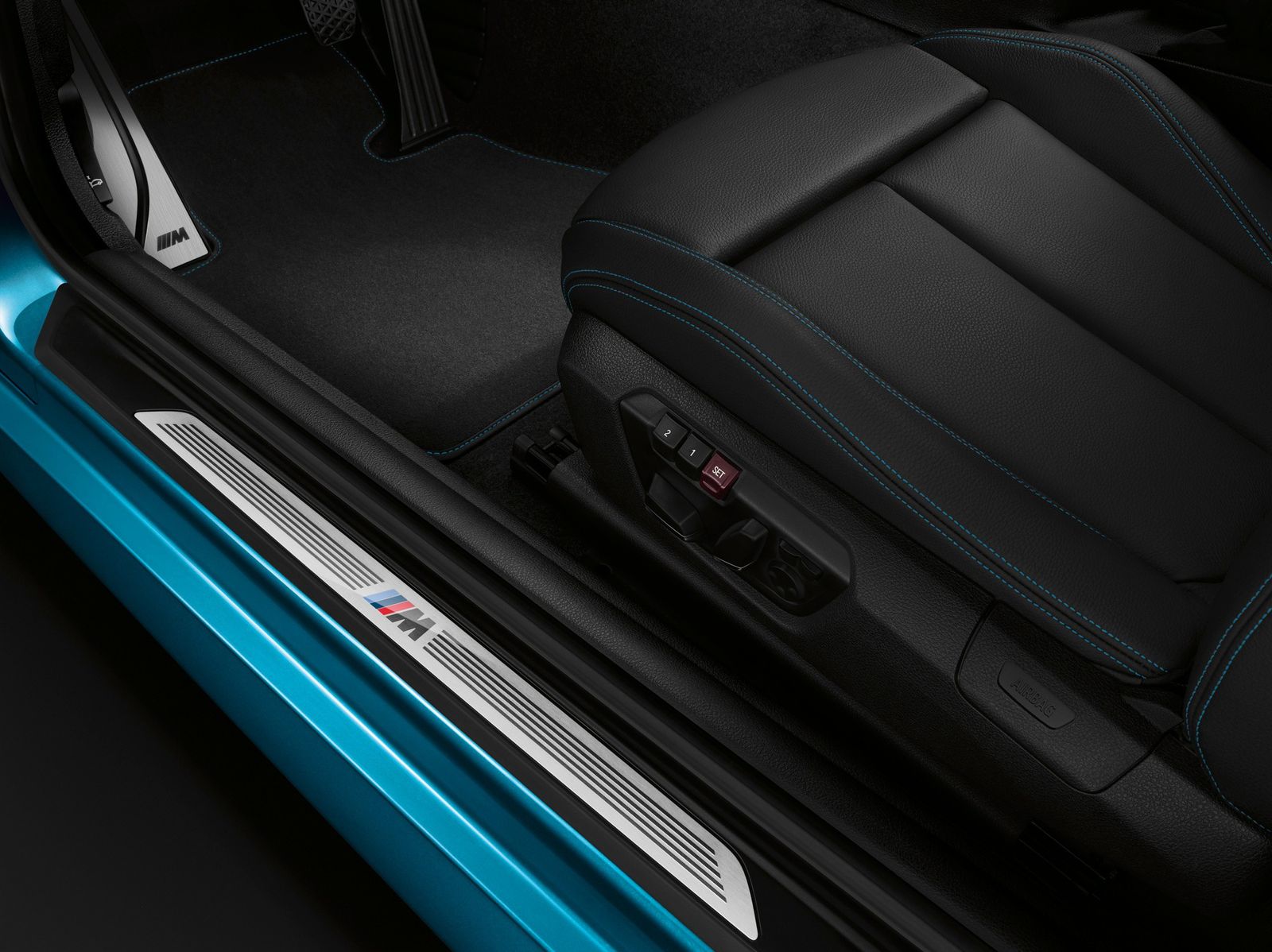 While the M2 Coupé is less roomy than the M4 Coupé, it offers decent room for four adult passengers. There's no shortage of space up front, but the rear seating area is a bit cramped – passengers over six feet (1.83 m) lack sufficient headroom and legroom. Storage areas throughout the cabin are moderately sized.
The trunk has a loading capacity of 390 liters (13.8 cu-ft in US-spec), which means it's big enough to accommodate luggage for four people. Loading heavier objects is made easy by the trunk's low, wide opening.
---
Infotainment 9/10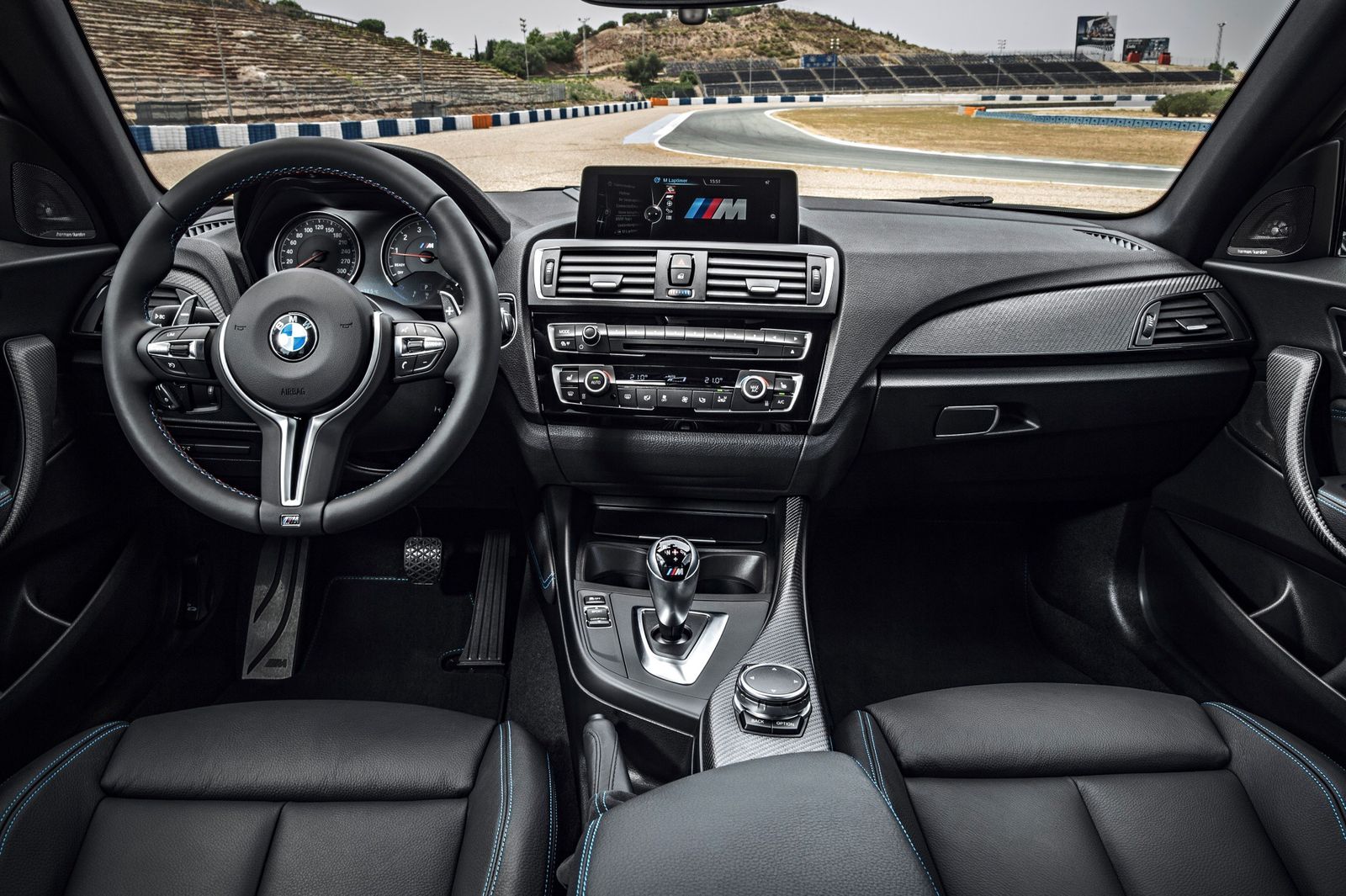 Unlike regular 2-Series Coupé models, the M2 comes fitted as standard with a satellite navigation system with a large 8.8-inch display, operated by the iDrive controller. While the infotainment system requires some effort to get used to, it's pretty easy to use after an initial accommodation period.
You will get lost in the menu from time to time, but at least you'll enjoy the screen's crisp graphics. The M2 is one of the few BMW models that don't get a head-up display system, so you'll have to lower your eyes to the instrument panel for essential information.
---
BUDGET
Efficiency 7/10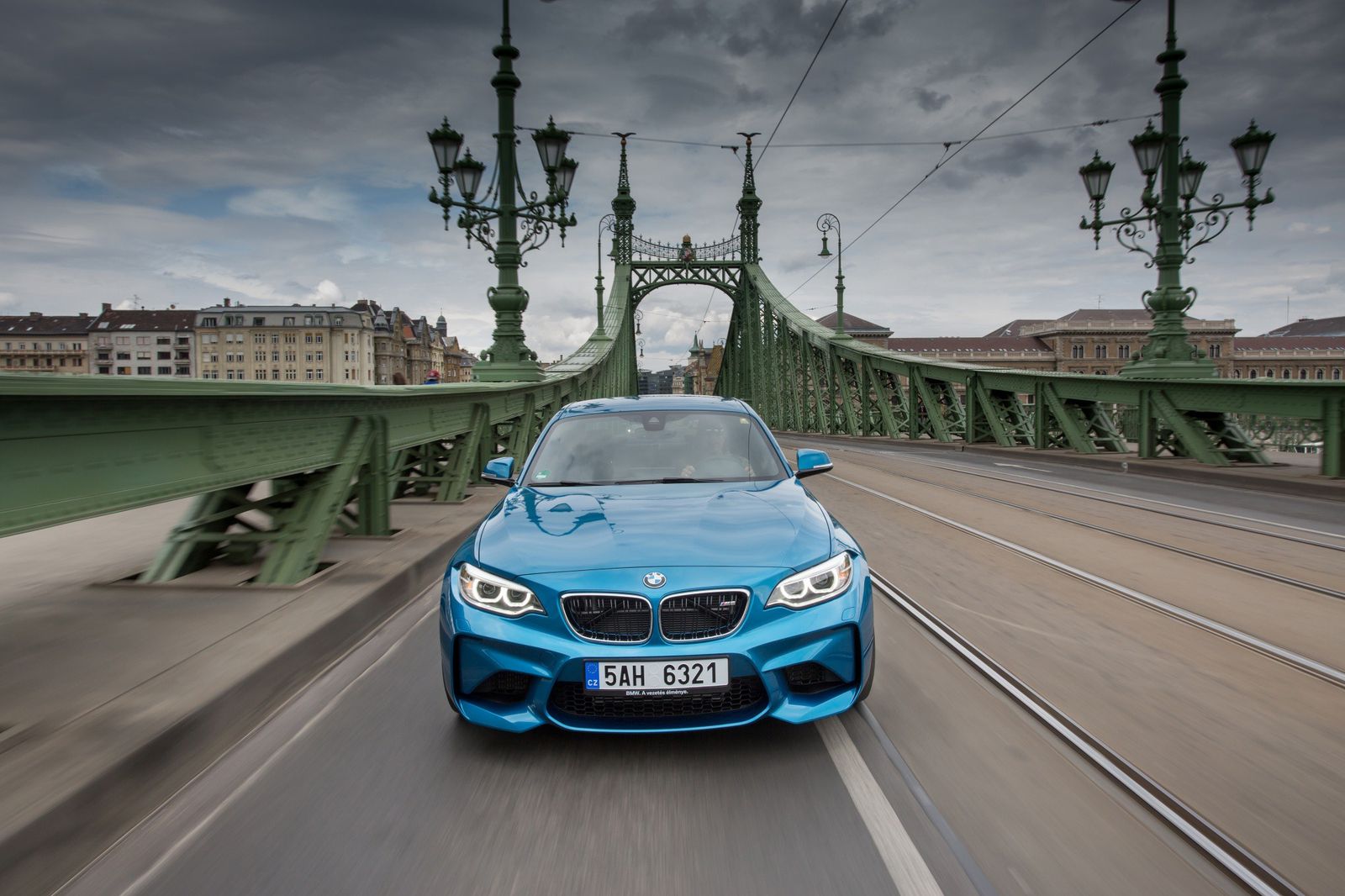 Fuel efficiency is among the least relevant buying criteria for customers of a performance car like the BMW M2. Unfortunately, we didn't drive it long enough and on all types of roads to get a clear idea about fuel economy. What we can confirm, though, is that BMW's claimed fuel consumption doesn't happen in real life.
While the automaker says the M2 averages 7.9 liters per 100 km (EU) or 21 mpg combined (US) with the M DCT gearbox, the lowest figure we saw on the trip computer was 13.5 l/100 km (equivalent to 17.4 mpg US). And that's before we went to the track.
---
Equipment 9/10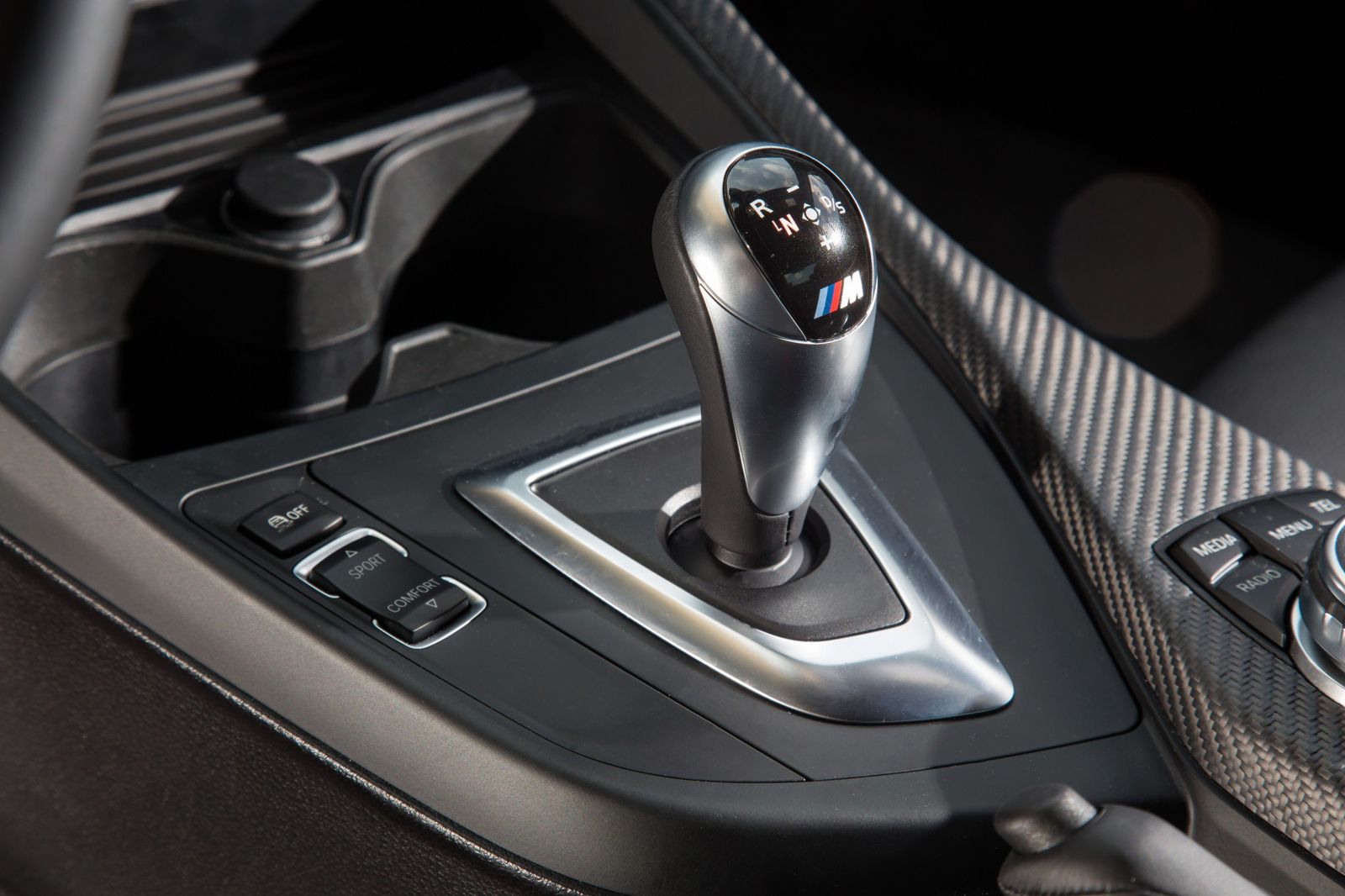 As expected for the range-topping model of the 2-Series lineup, the 2016 BMW M2 Coupé comes with plenty of standard equipment. The most important features include the BMW Professional multimedia package, leather upholstery with blue stitching, sports front seats, 60:40-split rear seats, cruise control, air conditioning, a black leather M steering wheel, and more.
Unusually for a BMW, though, the list of optional extras is rather short. You can only choose one of four exterior colors, a seven-speed dual clutch transmission, a glass sunroof, power seats with memory function, heated steering wheel, heated seats, and internet connectivity, among other things.
---
Acquisition 9/10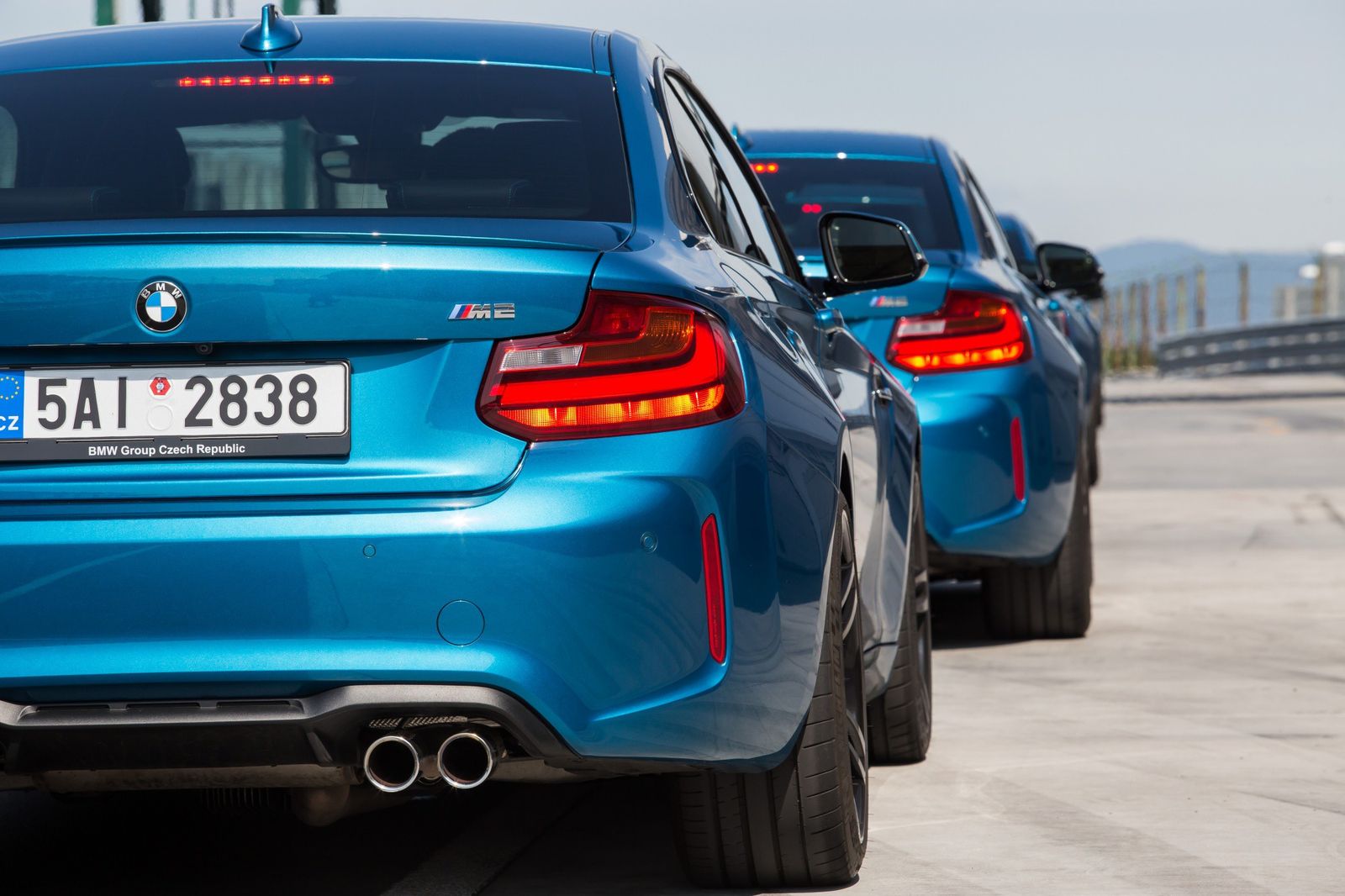 The BMW M2 Coupé is the most affordable BMW M model you can buy today. The manual version starts from €56,700 in Germany and $51,700 in the United States, making it €16,600/$14,000 cheaper than the M4 Coupé. Considering that it's slightly more fun to drive and more forgiving on the limit than its bigger sibling while being almost as quick, the M2 is truly a no-brainer – as long as you don't mind the smaller interior.
Just don't think of it as a successor to the lightweight E30 M3, because it isn't. The fact that it has almost the same weight as the M4 makes it more of a successor to the E46 M3, which has a similar footprint to the M2 and a playful character as well. If that's not convincing enough, you'll have to wait for BMW to release a stripped out version of the M2. Fingers crossed for that!