Driving the 2018 3 Series is like a Drake video: you try to find something missing, and it's just impossible
Overall Score 93/100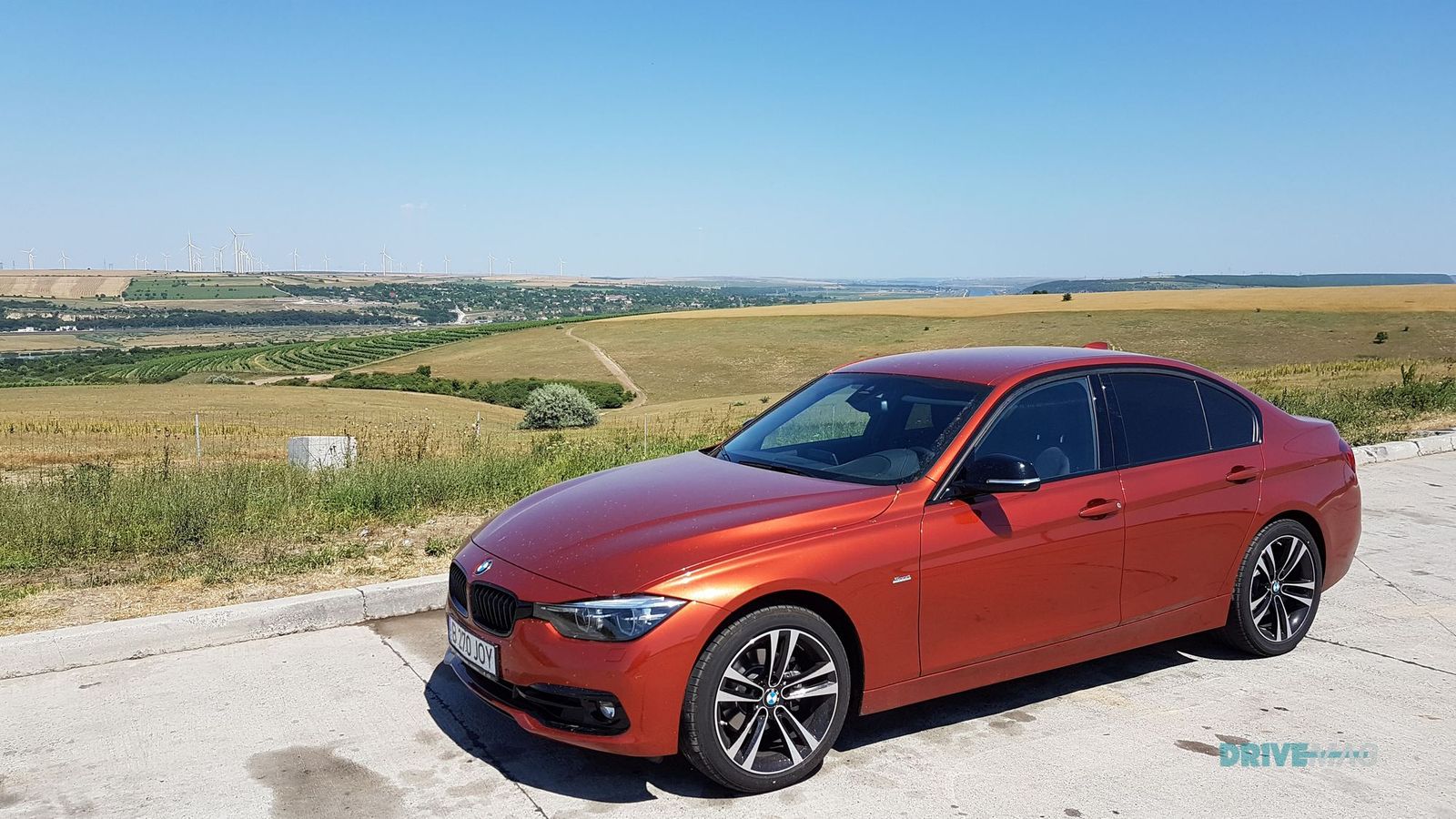 The 3 Series might have been born in 1975 (like yours truly), but the four-door sedan version appeared only in 1983, on its second generation. This summed up the evolution of the premium sports car from an individual affair to something that can be shared by the whole family.
Of course, now it's a little tricky, even for a car journalist, to navigate through all the different body shapes proposed by BMW for the 3 Series and 4 Series, but suffice to say that the 3 Series sedan is still the shape you imagine when you think about the brand. And the one you might consider first, before being lured by shrewd marketers and car sellers towards one of those damn SUVs and crossovers that bring them fat profit margins.
In an age when everybody wants tall, bulky cars, why should you go for the iconic BMW, with dwindling sales year after year? Perhaps because you're different. And smarter. And you like to swim against the current. Yeah, this is what buying a sedan became these days, sheesh.
Is the 2018 3 Series, especially in its rather tamed 320i version, something to consider? You might be surprised by the answer.
---
IN BRIEF
RECOMMENDED FOR:
Driving Nuts, Families, Managers
CREATED FOR:
Highways, Winding Roads
HATS OFF FOR:
Comfort, Ergonomics, Road Handling
BANG FOR THE BUCK:
Excellent
---
DRIVE
Powertrain 10/10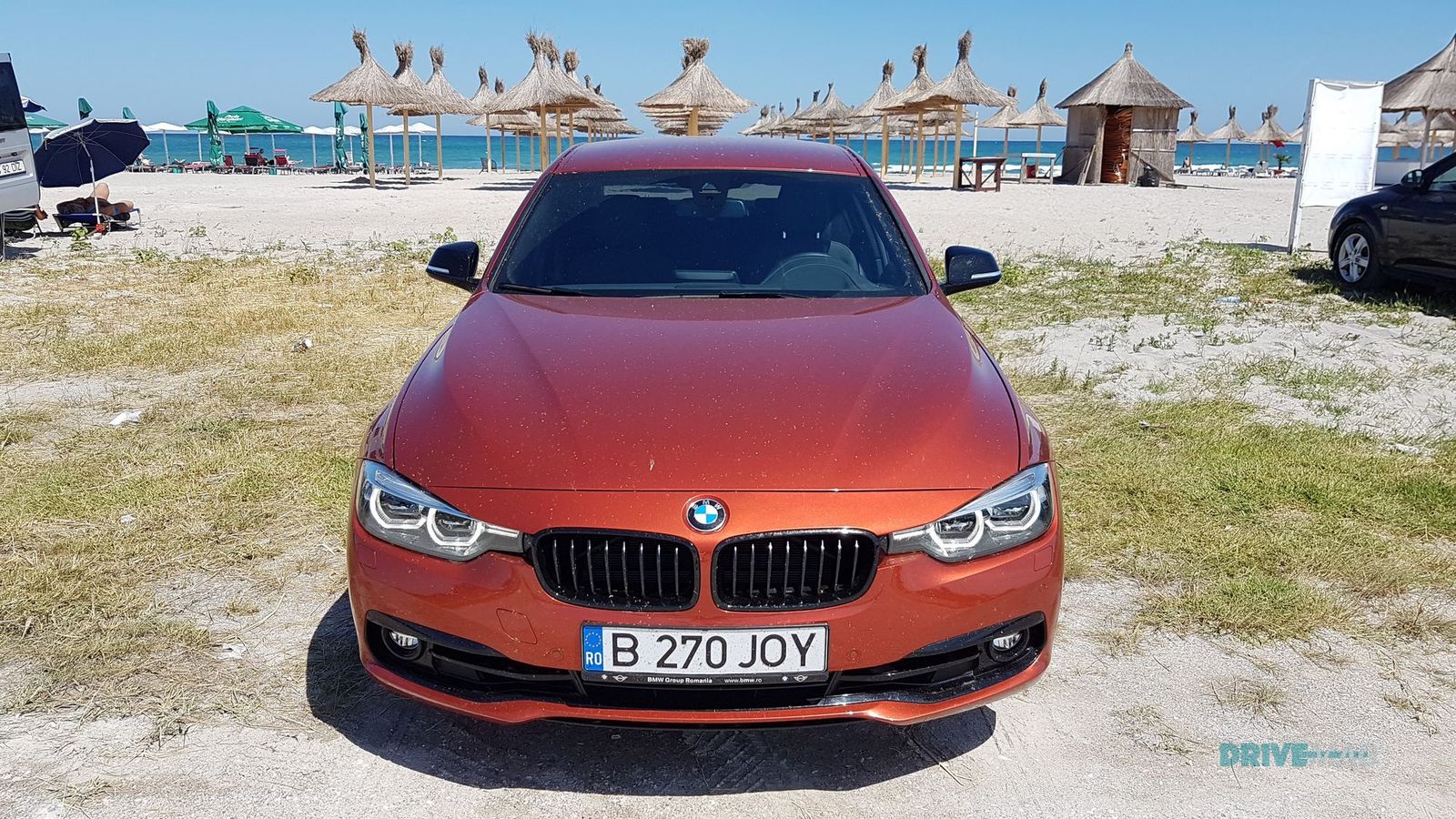 What's with the maximum rating on a mere 184 PS (182 hp) engine, you ask? Well, this thing goes from zero to hero in 7.3 seconds, and if you insist on pushing it, you'll reach 235 km/h (146 mph) extremely fast. And land in jail.
Nothing spectacular, but do you really need more? It's a family sports sedan, for Paul Bracq's sake, and the way it drives its straight 4-cyl engine to the red zone is delightful, especially in Sport mode.
You get lots of power from low revs, the maximum torque of 270 Nm (200 lb-ft) being available from 1,350 rpm and up to 4.600 rpm when coupled with the superb Steptronic transmission (or 290 Nm/213 lb-ft between 1,350 and 4,250 rpm on the manual). And it growls nicely when pushed hard. Want some more power? You can choose between many other 10/10 BMW engines, alright. But, honestly, this engine is the gem you really need.
---
Handling 10/10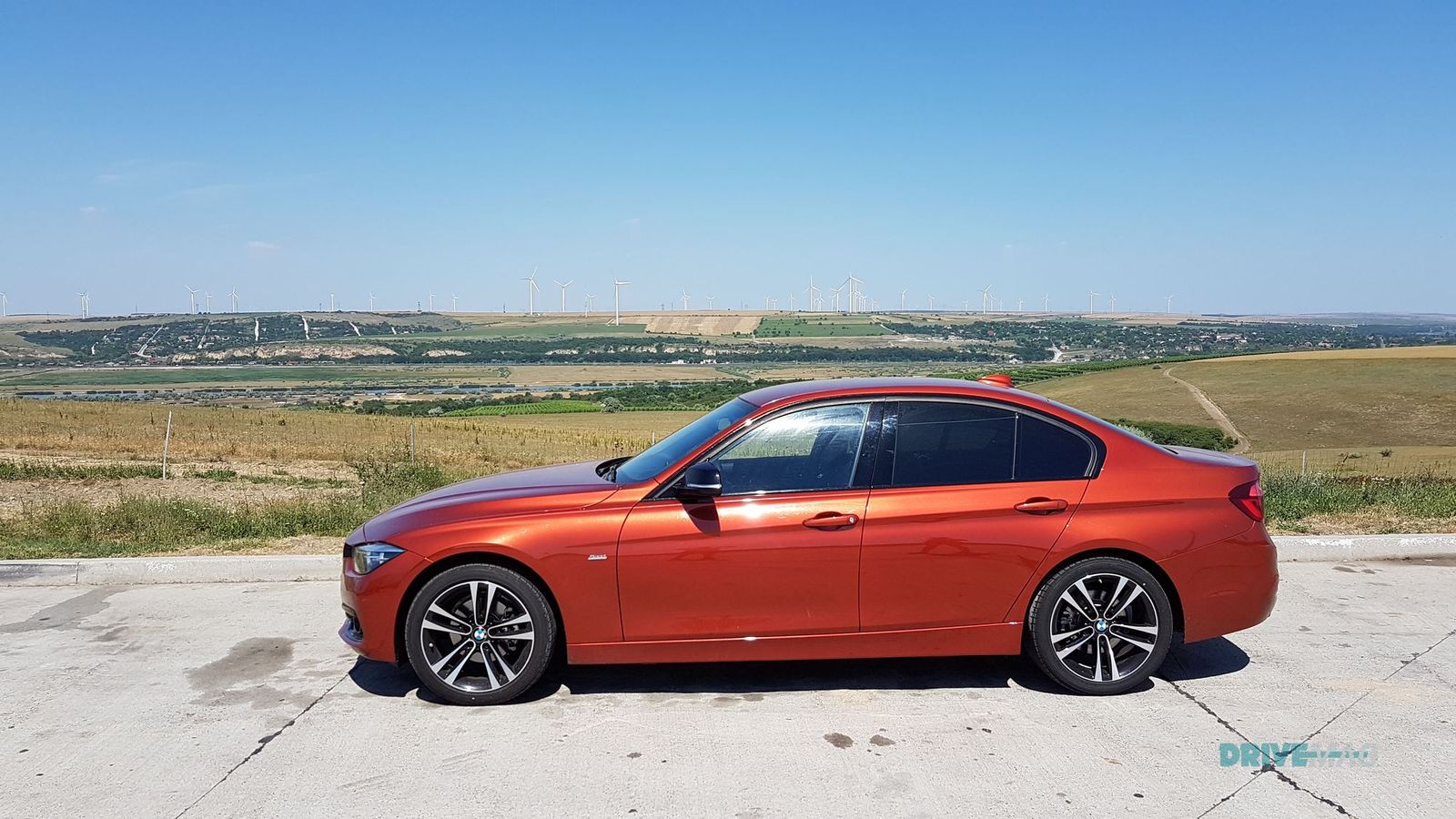 So many people buy their BMWs with the xDrive option nowadays that's so difficult to find a proper RWD BMW on the streets. This also happens because people forgot how to drive and expect the car to do everything.
All you need is, rather, the variable sport steering option (dirt cheap) and some basic driving skills. Yes, the car will handle just right even when it rains or snows, because it's filled with electronics preventing you from going full Mustang every time you're pulling out of an alley, but the joy of actually driving a proper BMW is still there.
Some were thrilled by the newer and much more assisted competitors on the market. Well, the F30 might have only a couple of years until it's replaced by the G20 generation, but it still drives superbly no matter the road you choose, the speed you want to reach and the comfort you're longing for. You can configure it in myriad ways to fit your driving style – you'll feel the car as a glove. A perfect one.
---
Safety 9/10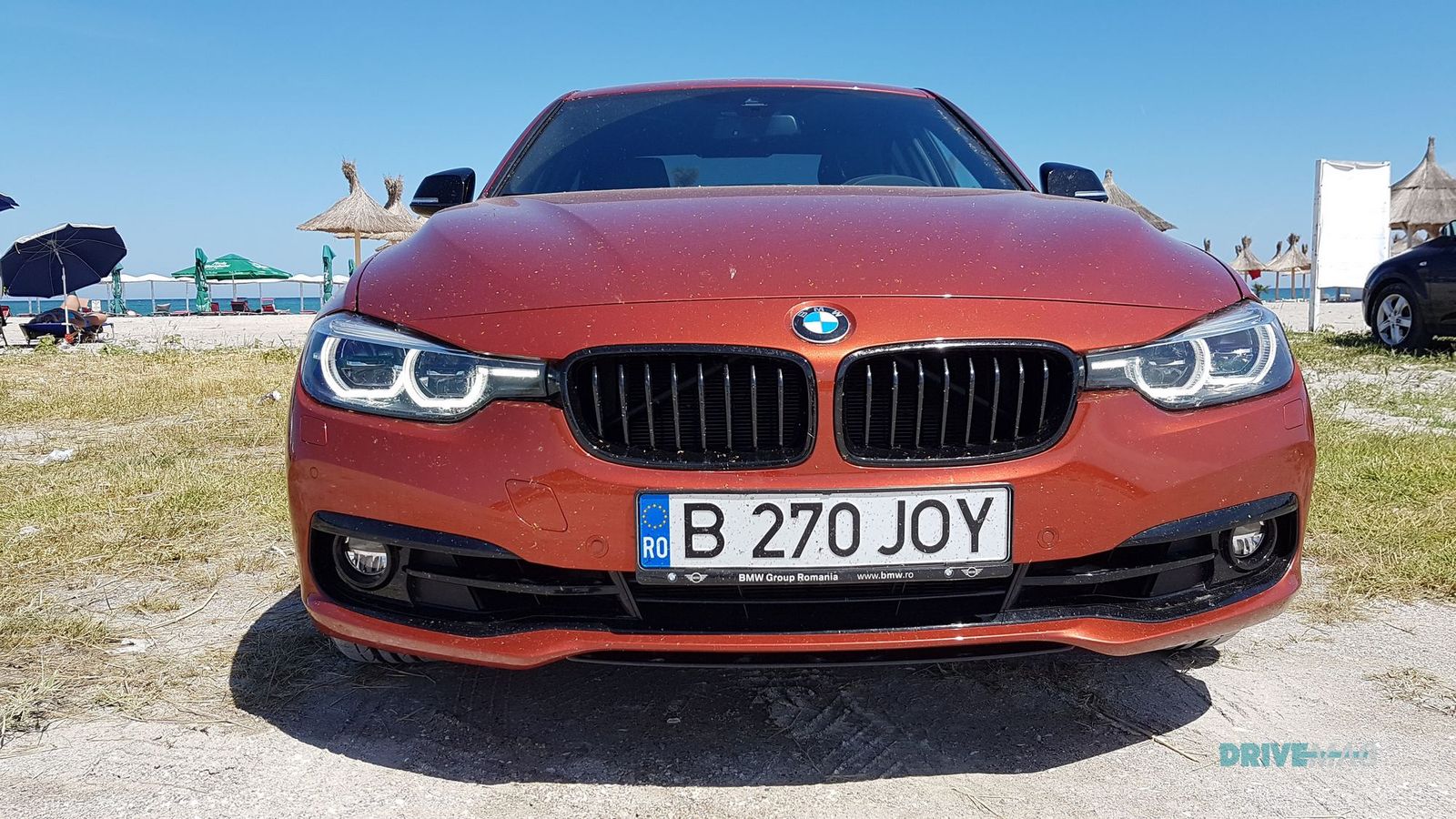 Back in 2012 when it was launched, the 3 Series got 5/5 stars in the Euro NCAP tests. Even today, the models built after November 2016 receive a Top Safety Pick from the IIHS. It doesn't receive maximum points here, though, as its competitors' driving assist features are more advanced nowadays than the 3 Series.
BMW's ConnectedDrive systems alert the driver about an imminent crash, brake by itself at speeds lower than 60 km/h (37 mph) and you also get lane keeping alerts at over 70 km/h (43 mph), and pedestrian alerts with automated braking if needed, between 10 km/h and 60 km/h. The 3 Series also has an Adaptive Cruise Control with Stop & Go that works until up to 210 km/h (130 mph) – it follows the speed of the car in front of you, can brake automatically to full stop and then start again when the car in front is also moving.
---
INTERIOR
Comfort 9/10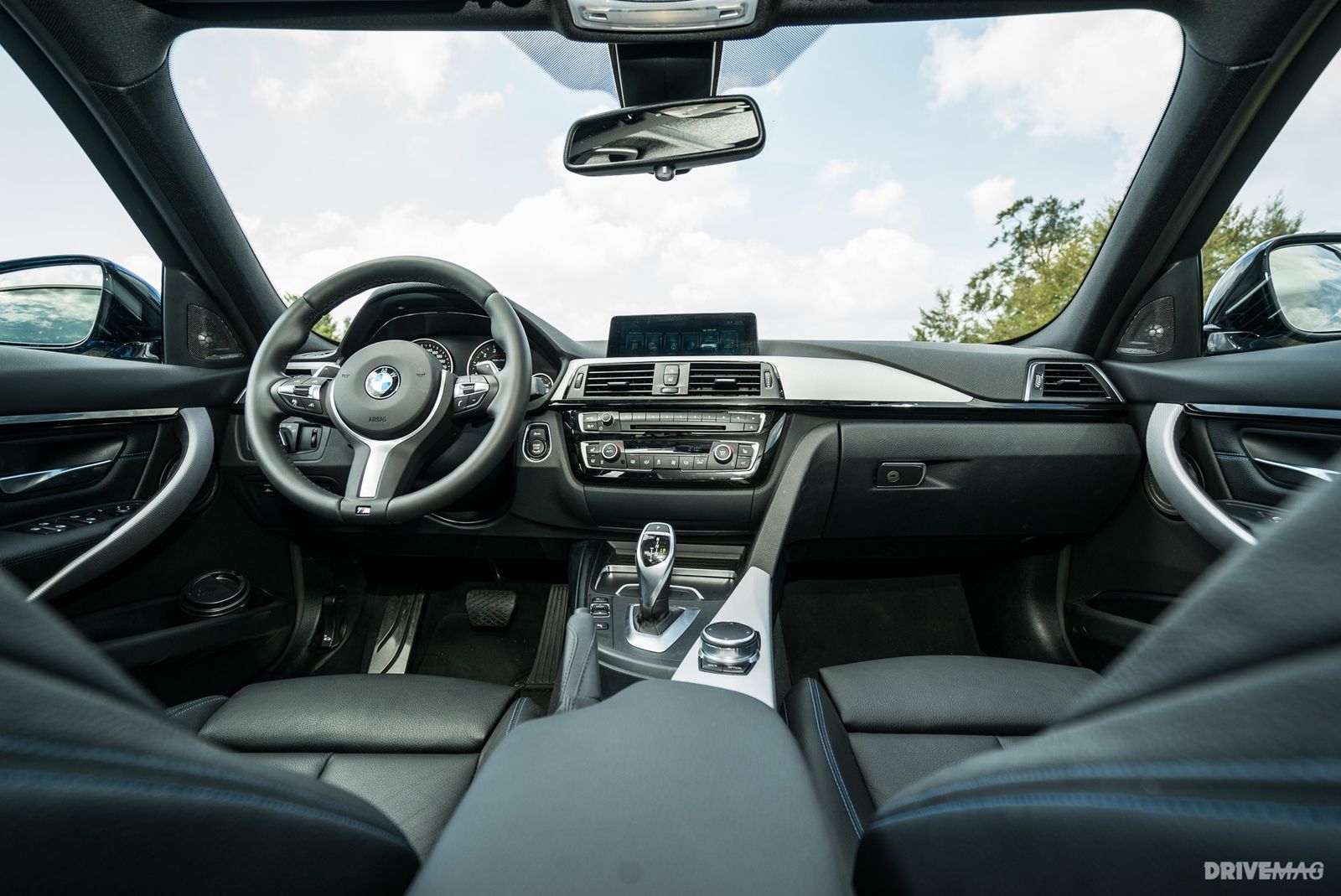 The sport frontal seats that come with the Sport Line trim are everything you'd wished for if you love long trips – they fit perfectly to your back and ensure you'll reach your destination totally relaxed.
Space is good in the rear too, where two adults can travel comfortably, the only drawback being that they would have some difficulties to fit their feet under the frontal seats (a problem seen on many modern cars with electric seats). Noise levels are very low, and the car remains comfy even on pothole-ridden roads.
BMW might want to upgrade its upcoming 3 Series with massage and ventilation functions in the seats for all passengers, as well as with other modern functions present on the 5 Series, that the 3 Series lack.
---
Quality 9/10
Everything is put in place nicely in this 3 Series, and the build quality is top notch even if this generation is at its end. Make an effort and put some leather on the seats, for a more premium-like feeling, or just opt for one of the dozen combinations that can transform your 3 Series according to your tastes.
It's just that the 2018 3 Series doesn't reach the level of sophistication of its newer competitors, so keep this in mind if you want luxury at all costs.
---
Practicality 10/10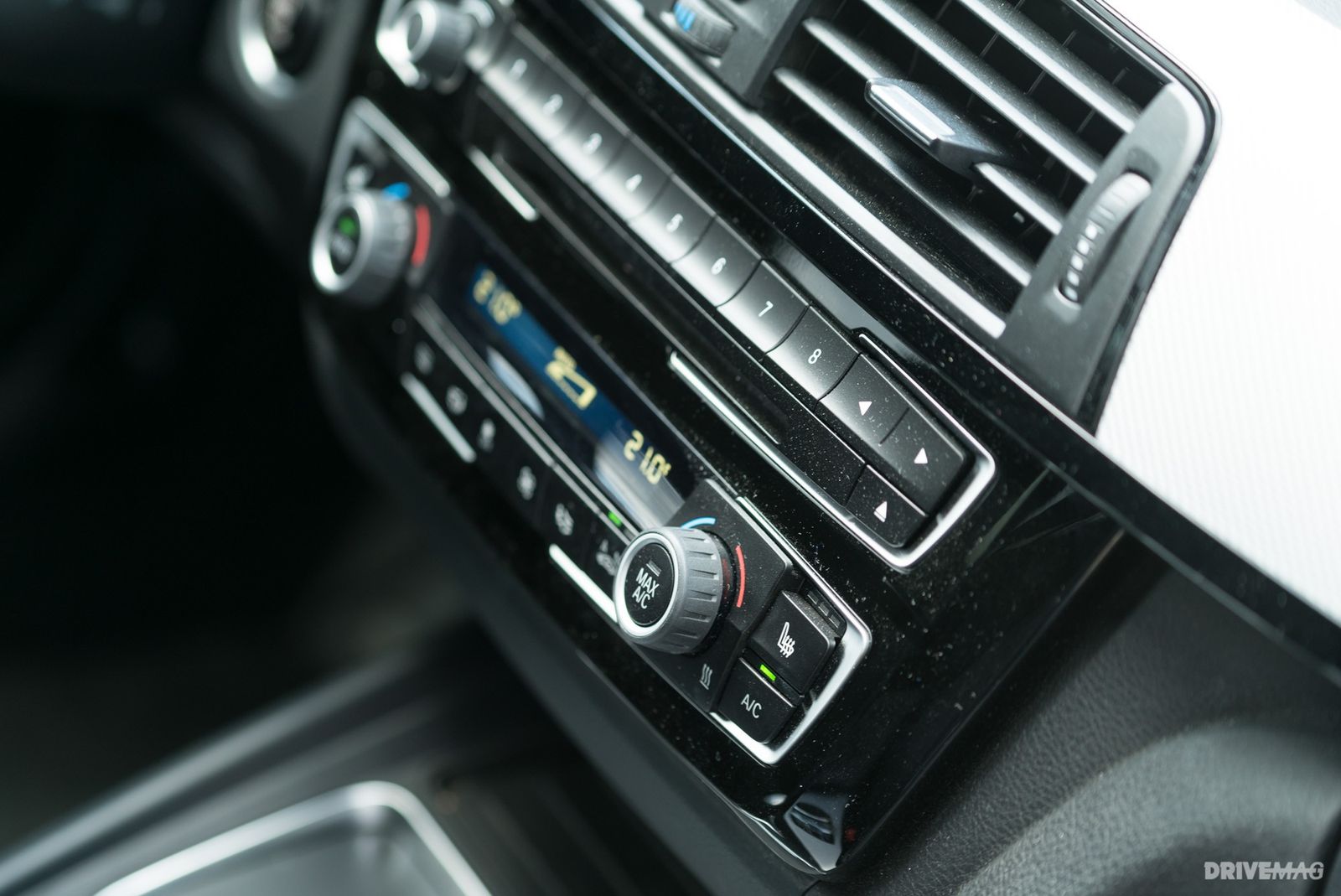 The 3 Series remains one of the most practical sedans out there. You get well-sized storing spaces around the car, and a large enough booth for the family's luggage (480 liters, just 15 liters less than what the 3 Series Touring offers). It's so well thought of, you would feel the need for a Touring body only if you have dogs to transport.
I also like the fact that BMW didn't put all the car's functions on the central digital screen, as physical buttons are still much more practical than virtual ones, especially for the features you use the most (radio, AC, etc.). I would not complain about the lack of gesture control, as I utterly hate this tech that's more distracting than helping.
---
Infotainment 9/10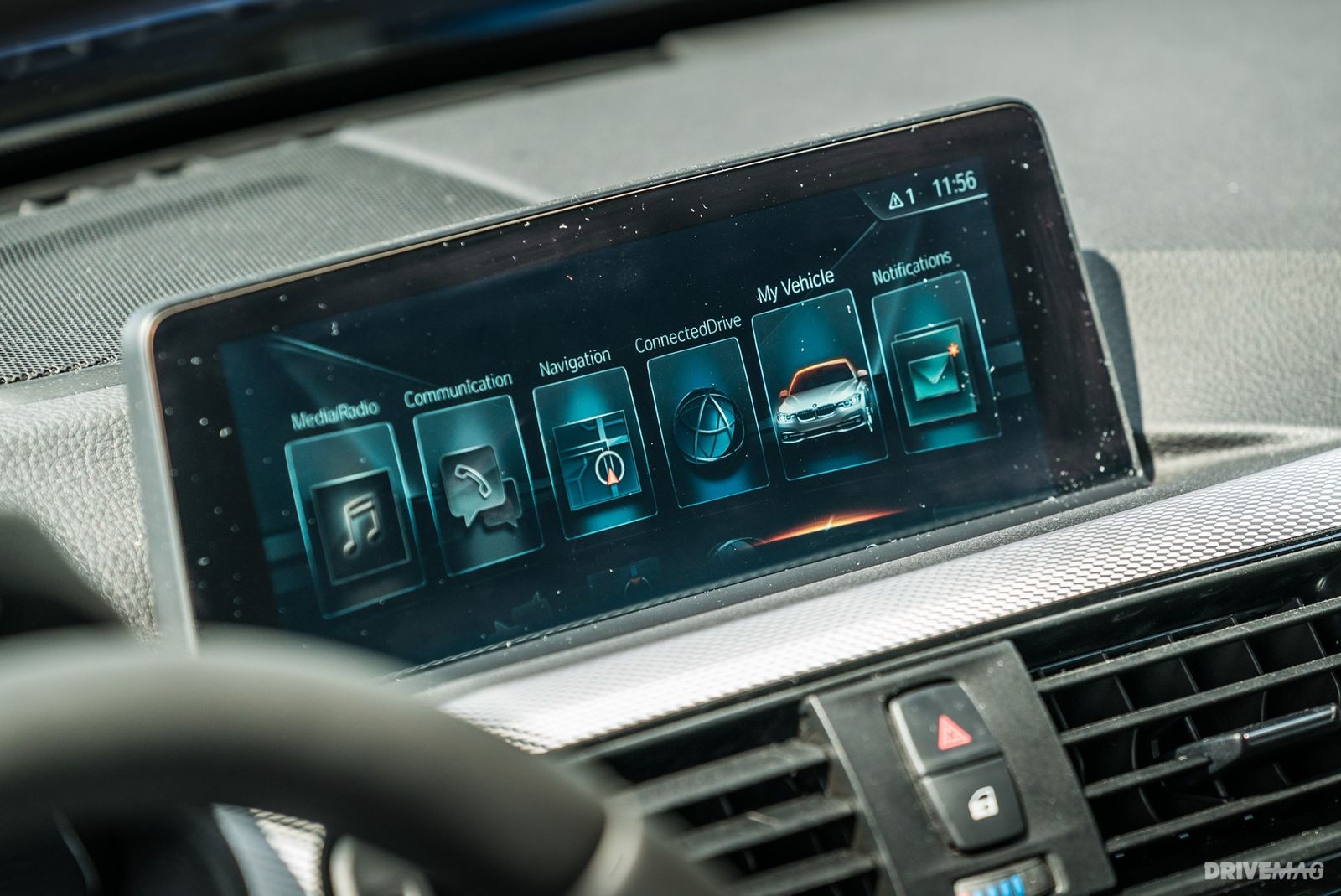 The 2018 3 Series still has the best user interfaces out there – the iDrive is simple to use and very easy to learn. You can also use the digital touch screen on the dashboard, which is fast enough and reacts exactly how you'd expect.
Connecting your mobile phone is a breeze, as is using Apple CarPlay or Android Auto. Just slide the phone into the central armrest (make sure to remove any protective case if you want to use the NFC charging offered), start your preferred music on the phone, and that's it.
Of course, there's something missing, and this is the state-of-the-art digital screens from the competition. I don't find them vital, but still, you'd have to wait for the next generation to be on par with them.
---
BUDGET
Efficiency 9/10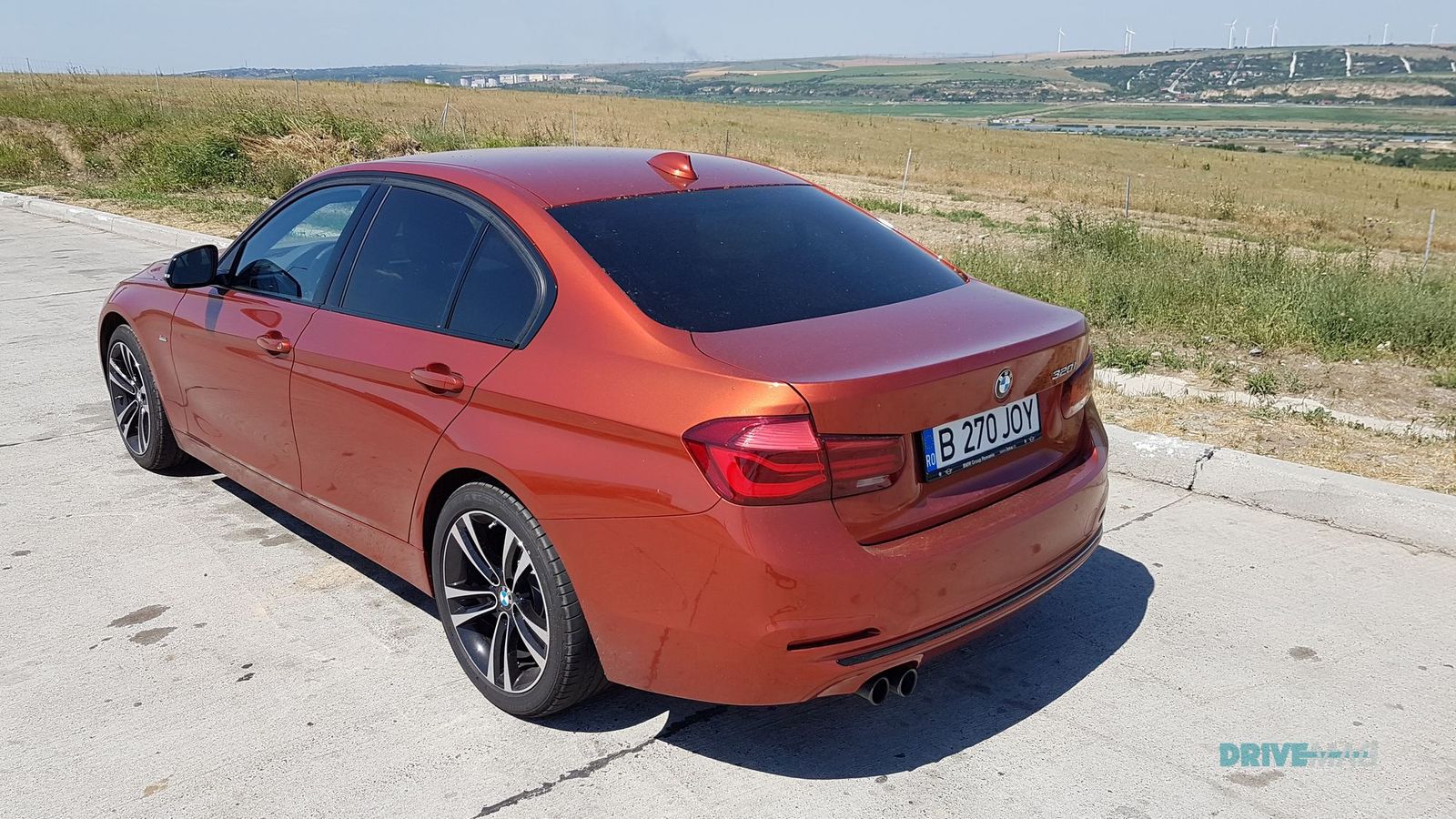 Imagine that you have a 2-liter engine that develops 184 PS (182 hp) and sprints to 100 km/h (0-62 mph) in 7.2 seconds for a maximum speed of 235 km/h (146 miles), yet needs just 5.5 liters of petrol for 100 km (42.7 MPG). Is that OK with you?
Of course, many car producers boast with their incredible and impossible fuel economy, but if you put the car in Eco Pro and are gentle with the pedals, you'll be very close to the advertised numbers. What's more, inside the city, the start/stop system will function for most of your transit, keeping fuel consumption low even in traffic jams.
And this is one of this car's main advantages: you don't really need more power for your family sedan, yet you get a peppy engine that would not empty your pockets in the process of getting you fast from A to B. Be prepared, though, to around 6.5 l/100 km (36 mpg) outside the city and around 8.5 l/100 km (27.6 mpg) inside it.
---
Equipment 9/10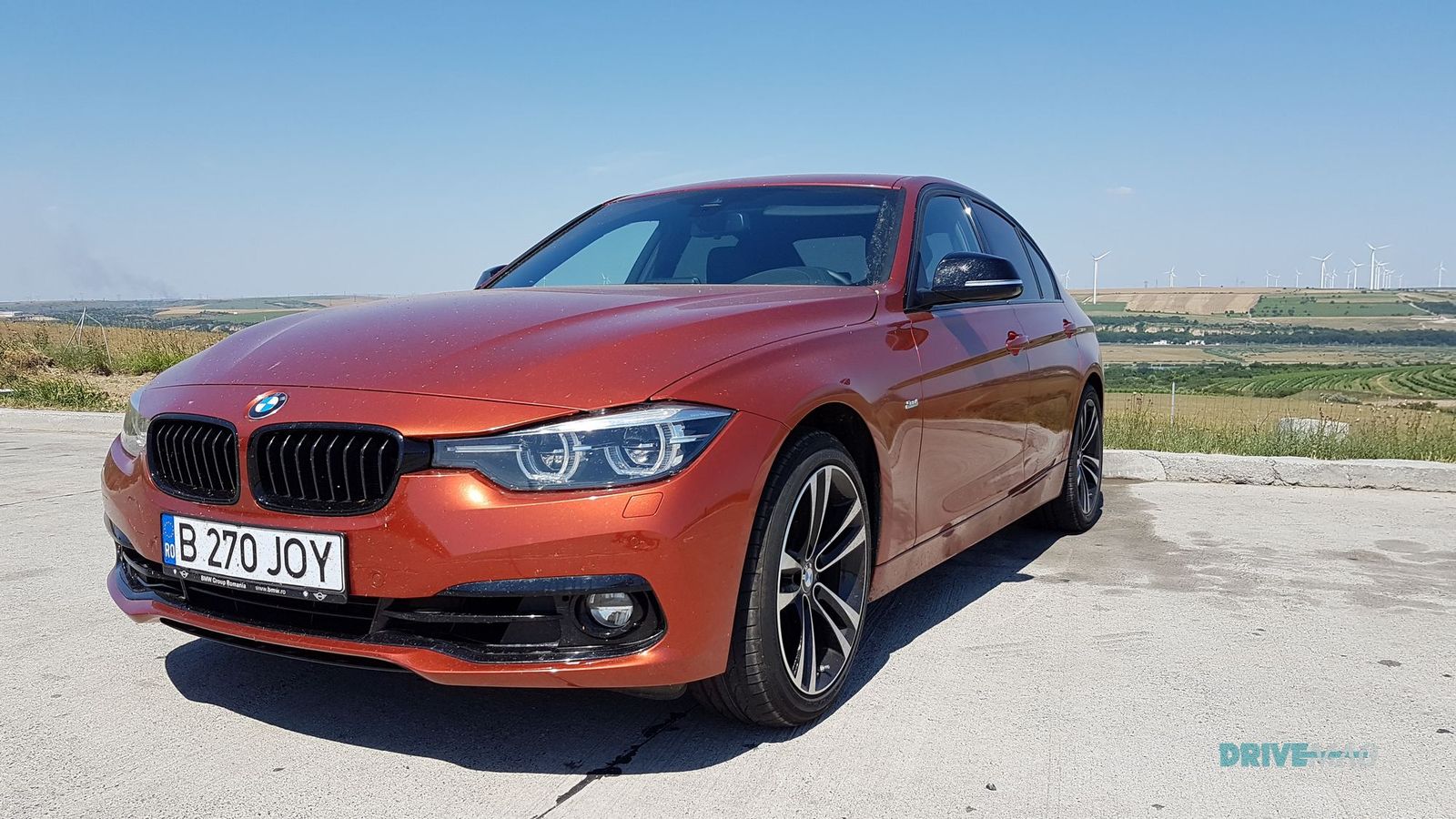 You have a huge list of features that you can add to your car, but here are some of the things you shouldn't miss: the Steptronic Sport automated transmission; the variable sport steering; the Innovation Package that brings most of the driving assist functions like the head-up display, surround view cameras, auto parking assistant, lane departure and collision warning assistant, etc.; the Harman Kardon sound system.
Of course, play with the several packages offered by BMW and chose your options wisely, as they can easily double your car's price. I didn't give BMW maximum points here either because of missing options like massaging and ventilated seats or more advanced driving assist functions available on some of the competitors. These would surely appear on the next-gen 3 Series.
---
Acquisition 9/10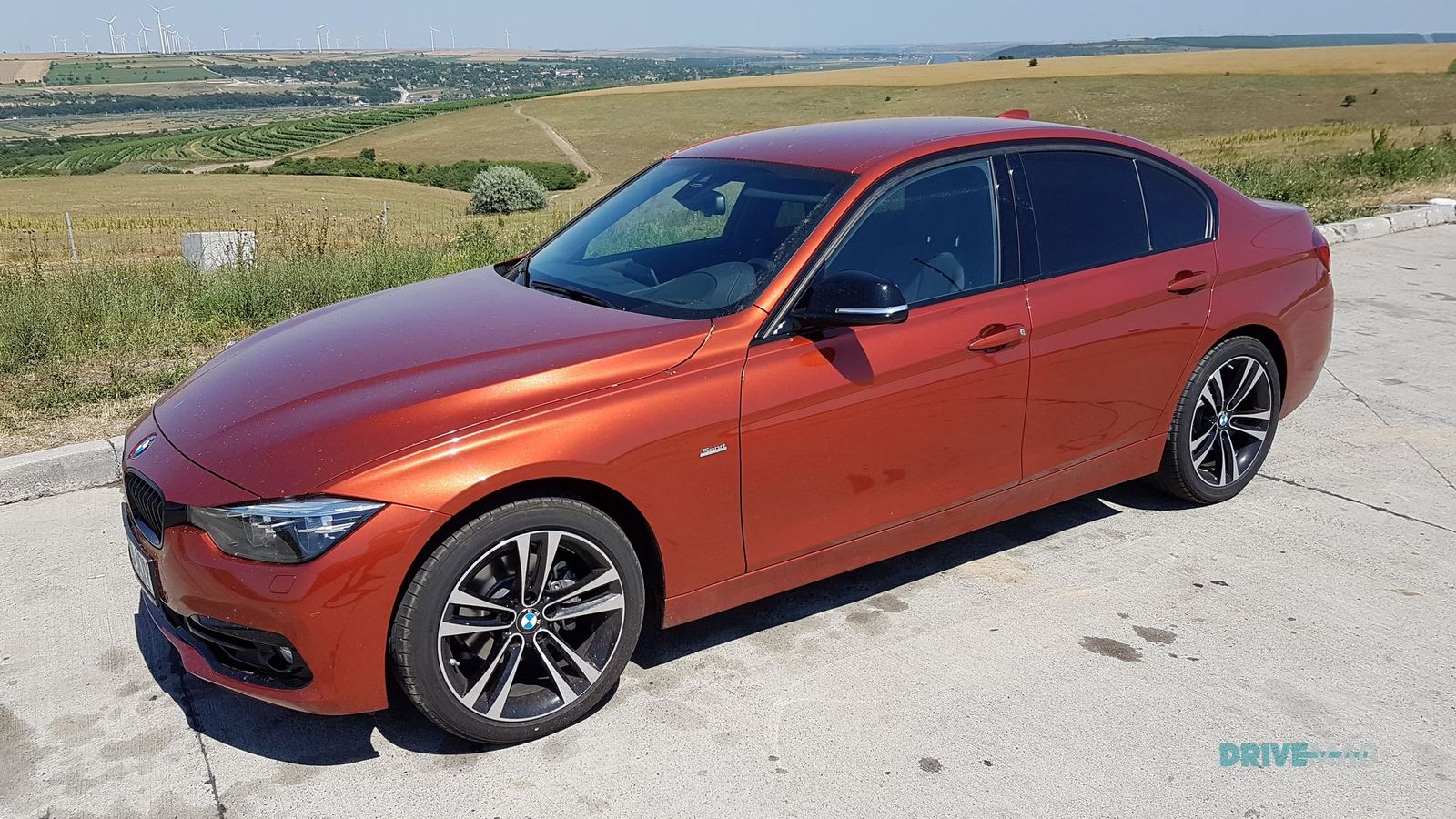 If I'd be asked what is the best BMW money can buy, I'd answer that it depends on what you're searching for. But if you're searching for a superb yet sporty car for your family, then I think the sedan with this engine is exactly what you need, especially if you don't have a big family or dogs – then you'd rather go for the wagon or the 3 series GT.
With a starting price of around €34,750 ($33,100 in the US), depending on the market, the 3 Series 320i is not an expensive premium car, but it can easily go above €50,000 if you jump on the optional features. Keep it under €45,000, and you'll get a solid car for the money.
And, because it nears its end, this generation currently has discount offers in many markets, so make sure you don't miss them. Even better!
Bottom line: don't get caught in the SUV or crossover craze. You'll end up paying at least 10% more money for nothing. Just keep with the classic sedan shape, and you'll be much better off.