Is the new French mid-size saloon good enough to take on German rivals?
Overall Score 85/100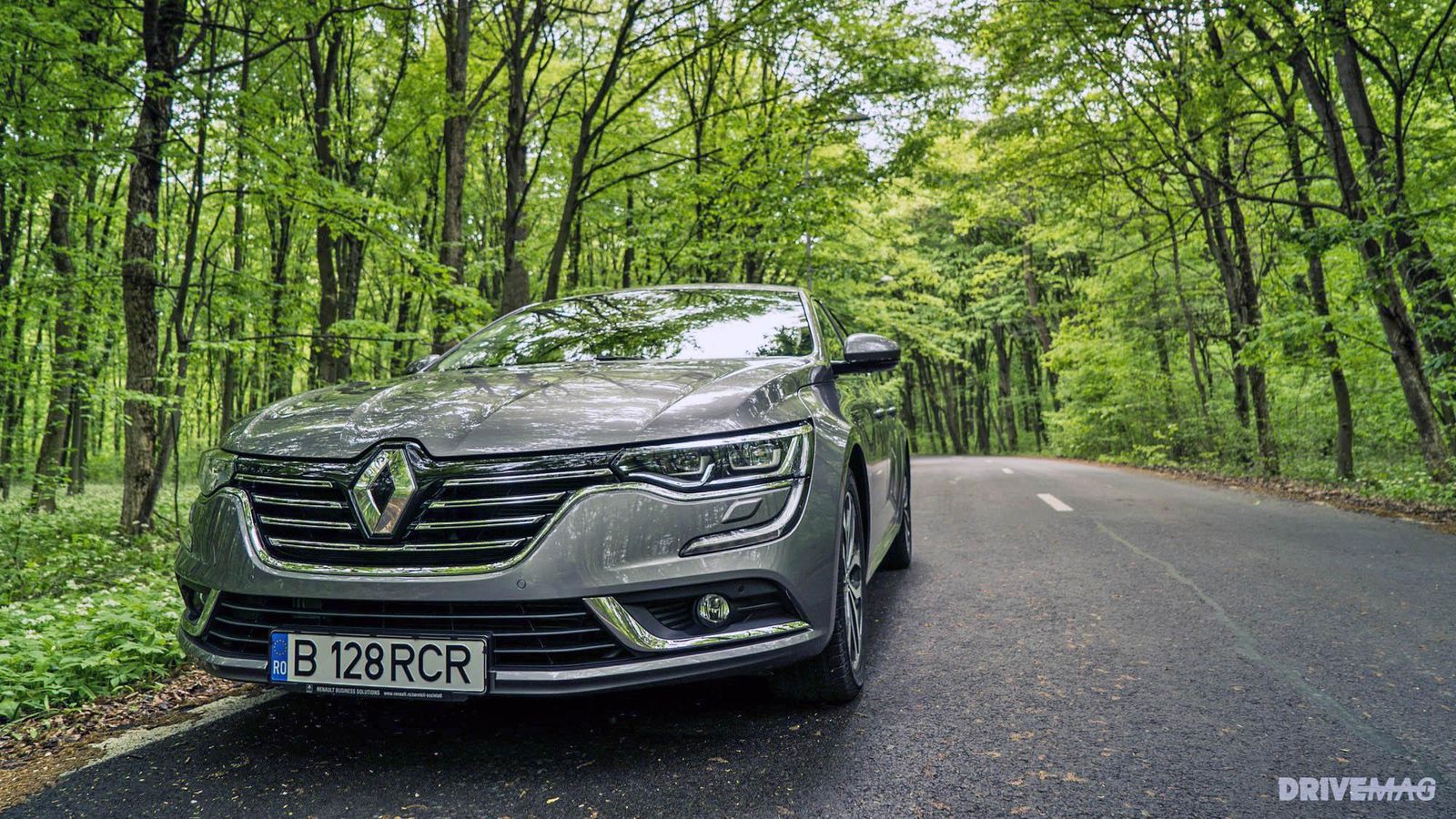 There's been some ambiguity in the past with mid-size segment models made by Renault. Laguna and Talisman shared most of the attributes a client would want, and that didn't quite helped Renault with sales.
Everything became clearer now, though. Renault Talisman comes as a strong proposition for those who want a polyvalent mid-segment car. And it looks like it has all the cards.
---
DRIVE
Powertrain 9/10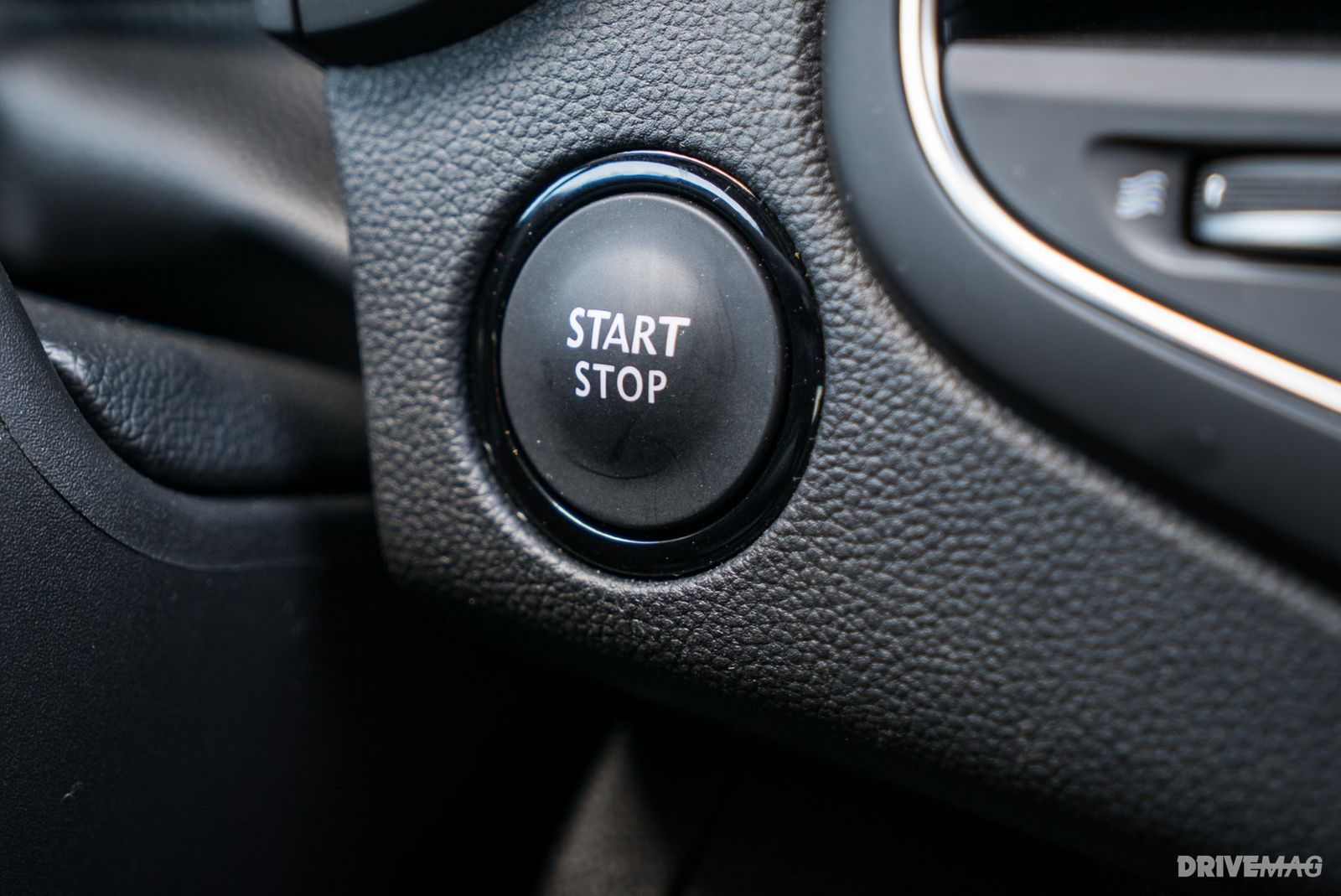 There are three diesel and two gasoline engines in Talisman's line-up, ranging from 108 hp to 197 hp. Our test car had the 158 hp bi-turbo diesel unit, mated to a 7-speed dual clutch EDC auto gearbox.
If you're looking for a potent yet economical engine solution, this just could be the best choice. There's enough torque (380 Nm/280 lb-ft) to quickly propel itself with five passengers in while demanding low amounts of fuel. In our test, it scored 6.5l/100 km (or 36.1mpg if you're reading this from the States), which is more than decent, yet not unexpected from a French diesel engine.
---
Handling 8/10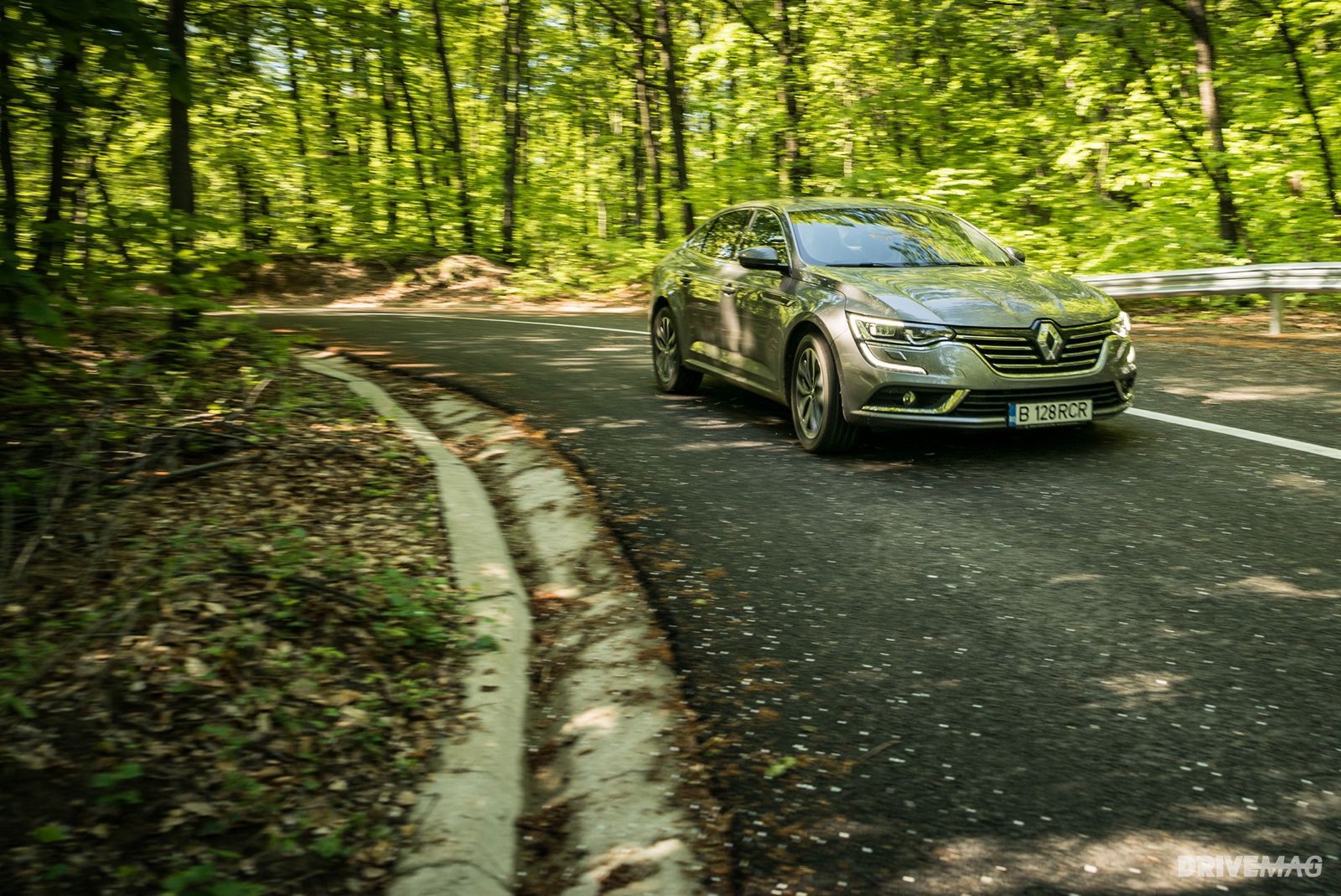 It's hard not to fall in love with the 4CONTROL system, and it shouldn't be allowed to buy the Talisman without it also because it's that good. The rear axle wheels steer up to 3.5 degrees, helping you go around the corners more naturally.
At low speeds, the rear wheels steer in the opposite direction the front ones do while at high speeds, the rear axle steers in the same direction as the front one.
Basically, at low speed, Talisman can get a turning circle as small as Captur's, helping you gracefully manage narrow maneuvers in the city. Also, it's fun to drive, albeit the diesel engine is not the proper choice if you're after cornering fun.
Keep in mind, though, that it's not perfect: turn in too hard, and you'll find yourself dealing with oversteer before the electronic safety assistants cut the power.
---
Safety 9/10
When it comes to safety, there's little you can ask more of the new Talisman. Front, side, and curtain airbags are available as standard, along ABS, ESP, Cruise Control, automatic lights and wipers and electric mirrors.
Our test car was loaded with all the (safety) features – front and rear parking sensors, blind spot assist, LED headlights with high beam assist, and adaptive cruise control.
The safety pack is more than comprehensive, and the optional features (ACC, high beam assist and such) are really not that expensive, albeit you have to buy the Intense top trim to have granted access to them.
And a cute safety detail: the instrument cluster shows you the distance (in seconds) from the vehicle in front of you, and if the time drops under two seconds, the indicator turns red (two seconds rule, everyone).
---
INTERIOR
Comfort 9/10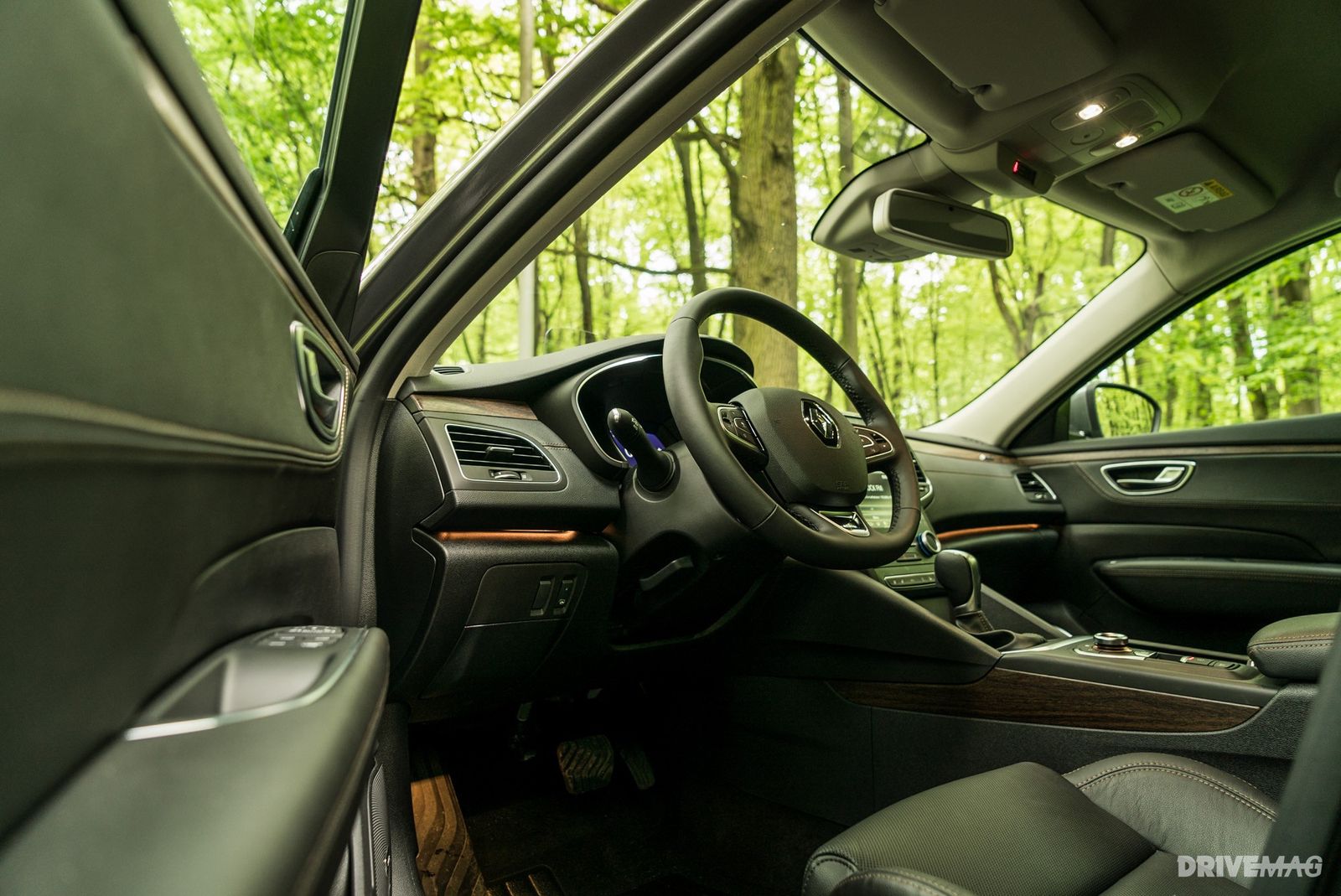 The 4CONTROL optional feature comes with adaptive damping, so you have up to five different modes of how the car reacts. You can opt for Sport, Eco, Neutral, Comfort or Individual through the Multi-Sense controller on the median tunnel. However, you might be slightly disappointed by the lack of crispiness when in Sport – as for the comfort bit, you hardly could ask for more (especially if you are a fan of massage seats).
---
Quality 7/10
Not everything you touch in the Renault Talisman is a haptic delight, to be honest. There are some bothering plastic bits, but the fine insertions (especially towards the higher trims) make for a good, upmarket-ish feeling overall.
The monochromatic matte dashboard is the main reason for the plasticky air, but for the long term that seems to be a genuinely good plan: less chrome and shiny black plastic means less risk of deteriorated details in time. Our guess is that the Talisman interior will look in years as good as it looks today.
---
Practicality 9/10
Space was never an ignored subject in the French car industry, and the new Talisman follows the guidelines. The boot, for example, has over 600 liters (although the main loading space has only 515 liters, 93 representing the under-decking space).
As for the cabin, you can travel even in packs of five without piling up (but "4" is the magic number of comfort here), with enough room for knees and head whatever the seat you're in.
---
Infotainment 8/10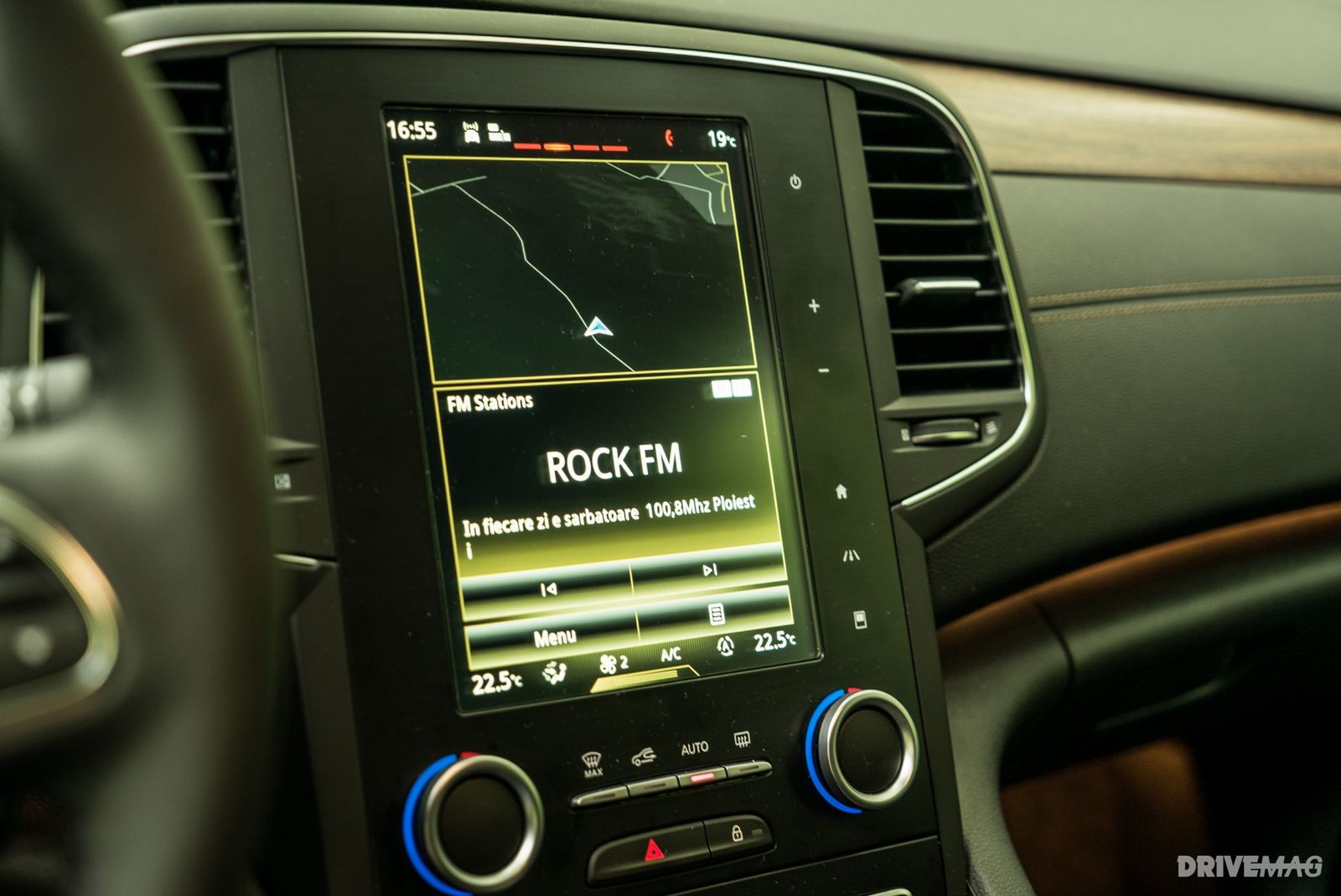 Talisman's R-Link2 infotainment system is not only humongous but also prepared for any kind of connection with whatever device you have. Er … theoretically. I, for example, had some problems listening to music from iTunes (as in not being able to listen to any), but I've decided to consider that an isolated event.
Otherwise, the 8.7" R-Link2 needs a little accommodation and works decently, covering all your needs regarding in-car entertainment and connectivity.
---
BUDGET
Efficiency 10/10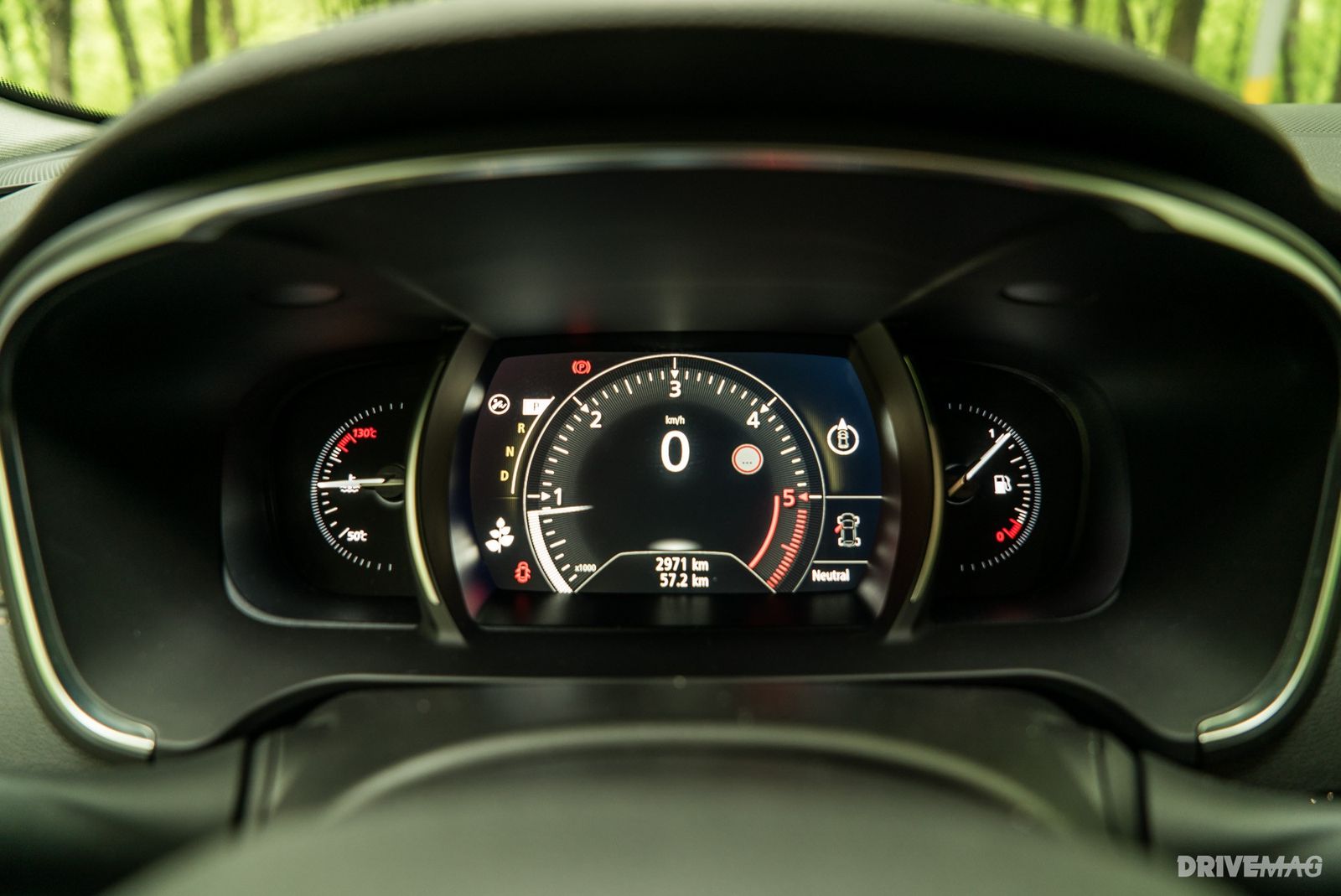 As long as you do opt for one of the three diesel engines, you'll be saving money – and I guess there's no surprise here. Our tester (the top-of-the-range 157 hp bi-turbo dCi) returned as much as 36 mpg (that's about 6.5l/100 km), and it could have been much less sipped fuel if Sport mode hasn't been engaged one more too often.
Part of the potential frugality is the Eco mode in Multi-Sense, diminishing the impact of your foot on the accelerator and shutting down electrically powered gizmos such as the front seats' massage program.
---
Equipment 8/10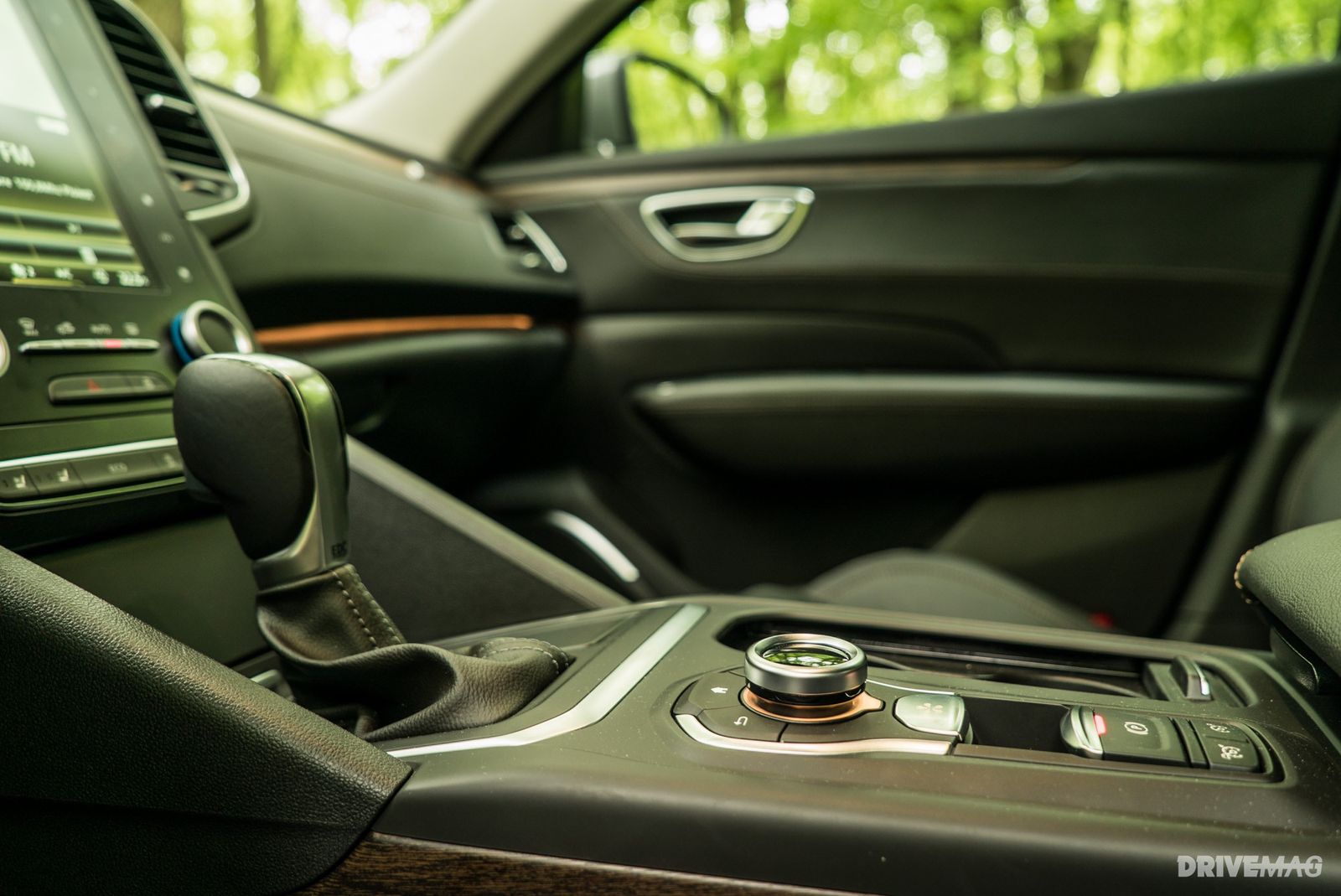 Another chapter where Talisman attacks hard the mid-level segment. Even for the entry-level Life trim, you get all the airbags available for this model, plus dual-zone automatic air conditioning, 7-inch R-Link2 with Bluetooth/USB connectivity. If you want a bigger infotainment screen, 17"/18" alloy rims, massage function and ventilation for the front seats or ambient lighting, you just have to aim for the higher ZEN/INTENS/INITIALE PARIS trims. The good part? It's not as expensive as you'd think to get there.
---
Acquisition 8/10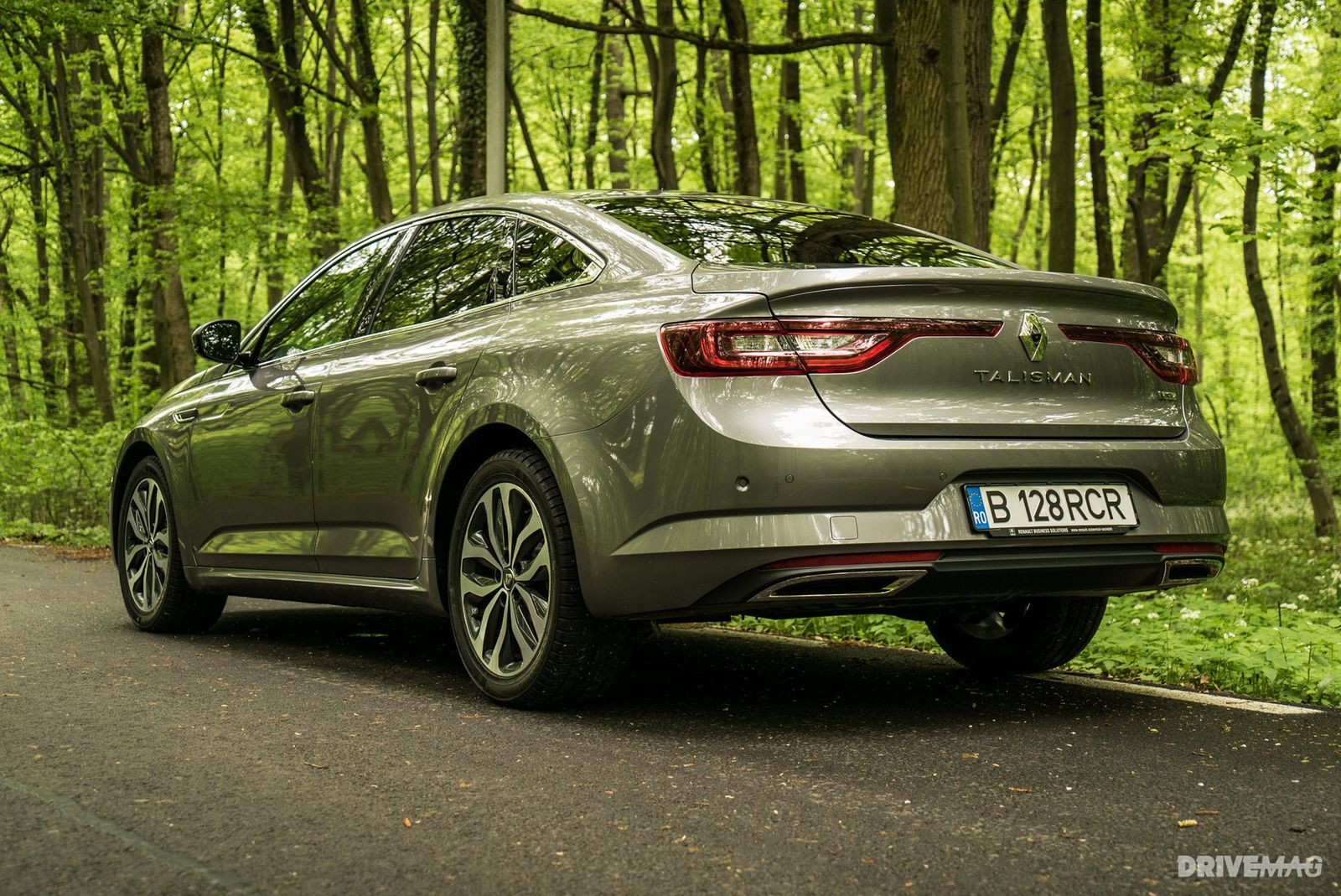 We don't know how much the States are missing Renaults on their roads, but Talisman really is a car that would fit in any decor. Depending on the market, Talisman starts from €22,000 and can reach €40k in its top-of-the-line Initiale Paris form. It's not a small fee for a Renault, but it's a great deal for a middle-size sedan.