The greatest incarnation of "a car" keeps its laurels
Overall Score 85/100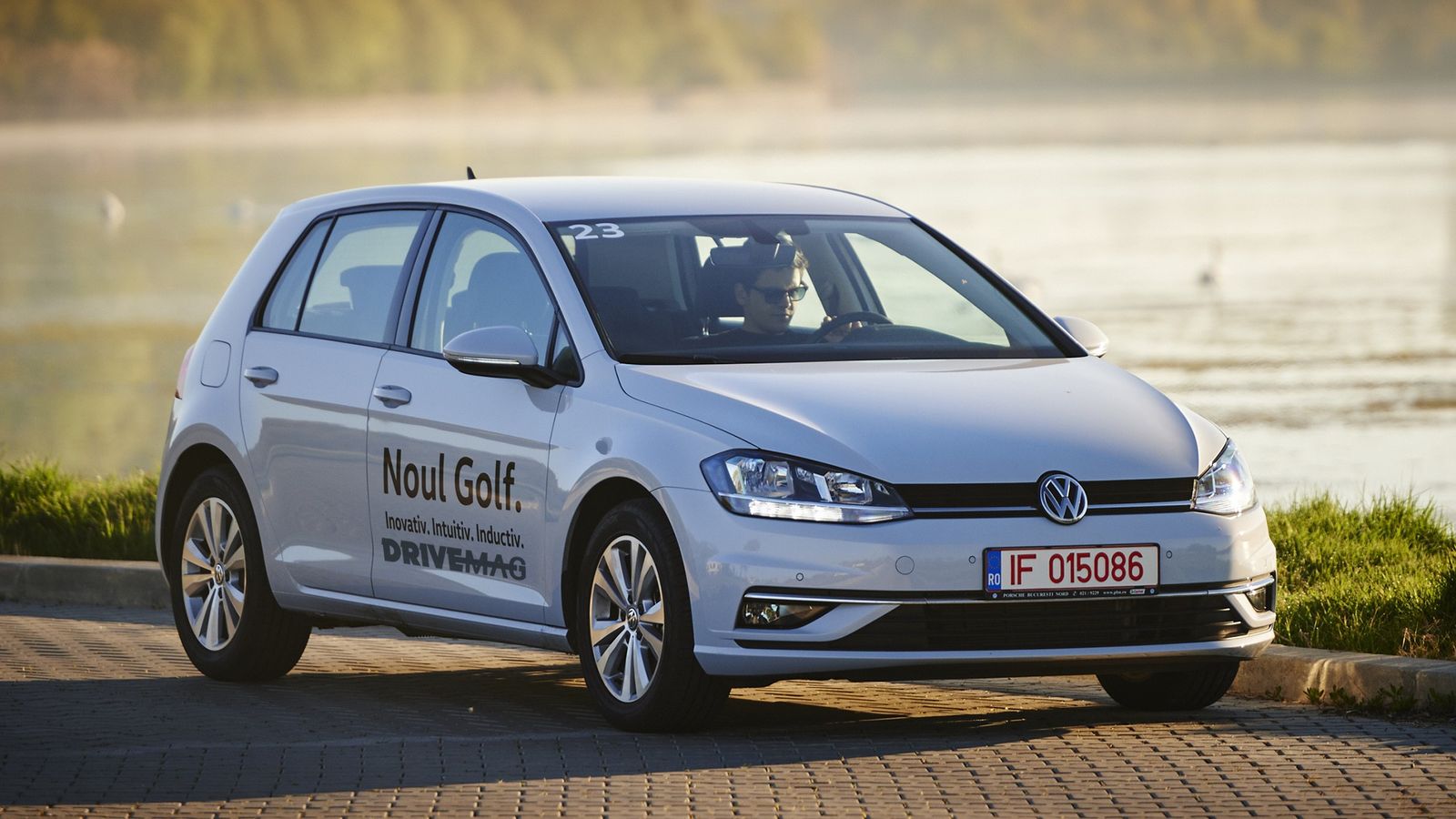 Don't judge the latest VW Golf, the facelifted version of the seventh generation, based on the reviews which call it dull, boring or uninteresting. It's none of those things, especially if you get past the predictable exterior look, and have a sit inside, then go for a drive.
It's really surprisingly fun to throw into corners, the steering is brilliant by modern electric rack standards and the chassis is predictable. The handling blends fun and safety with German rigor, and it's frankly one of the hardest cars to crash we've ever driven.
Aside from its dynamic abilities, it offers supreme all-around visibility, oodles of space for the five people it can fairly easily carry and an interior that feels both upmarket and tightly screwed together.
Even the economy-minded engine-gearbox combo is enjoyable, helped by the broad spread of torque and power of the updated 1.6-liter TDI engine. It's by no means fast, but as a tool to just commute without a care in the world, it's just a peach.
Photos: Radu Chindriș
---
IN BRIEF
RECOMMENDED FOR:
Families, Managers, Sales Agents, Seniors, Young And Single
CREATED FOR:
Highways, Urban Driving, Winding Roads
HATS OFF FOR:
Comfort, Ergonomics, Modularity, Passenger Space, Road Handling
BANG FOR THE BUCK:
Excellent
---
DRIVE
Powertrain 8/10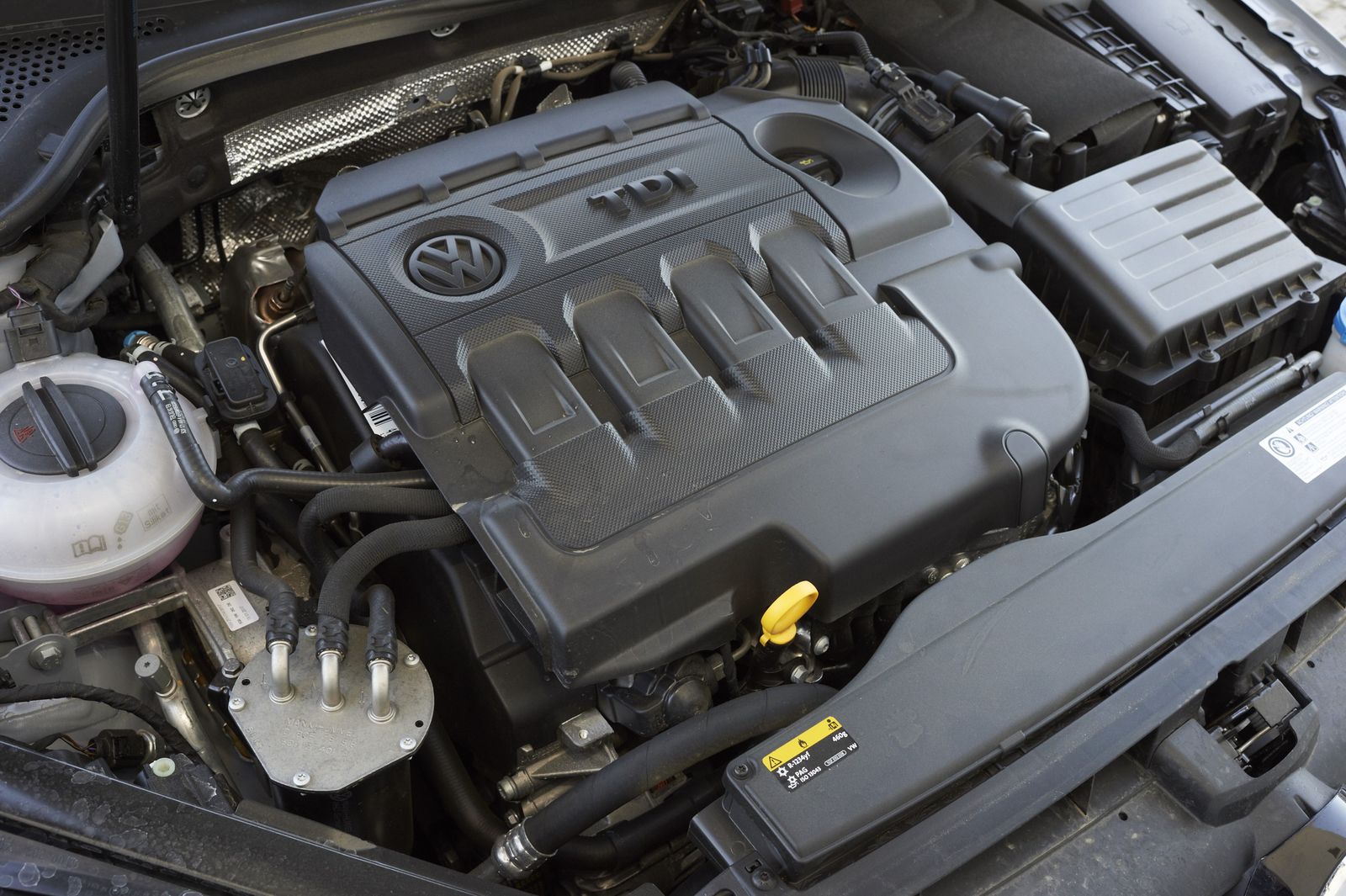 Volkswagen updated its 1.6-liter diesel engine along with the Golf facelift, giving it 5 more horsepower, for a total of 115. Torque remains the same, at 250 Nm, but it does stay constant from 1,500 to 3,200 rpm so you'll rarely be left wanting for more shove.
It works really well with the seven-speed DSG gearbox which is not only very swift to shift, but also really smooth while it's at it – even if you tug on it to put it in sport mode. Doing that doesn't make it any faster, but you do notice do notice the shifts being fired away at a more rapid rate.
My only slight gripe with the oil burner was just how gruff and clattery it sounded until it got really warmed up – you have to endure its tappety sound for a while before it reaches optimum temperature and finally shuts up.
---
Handling 9/10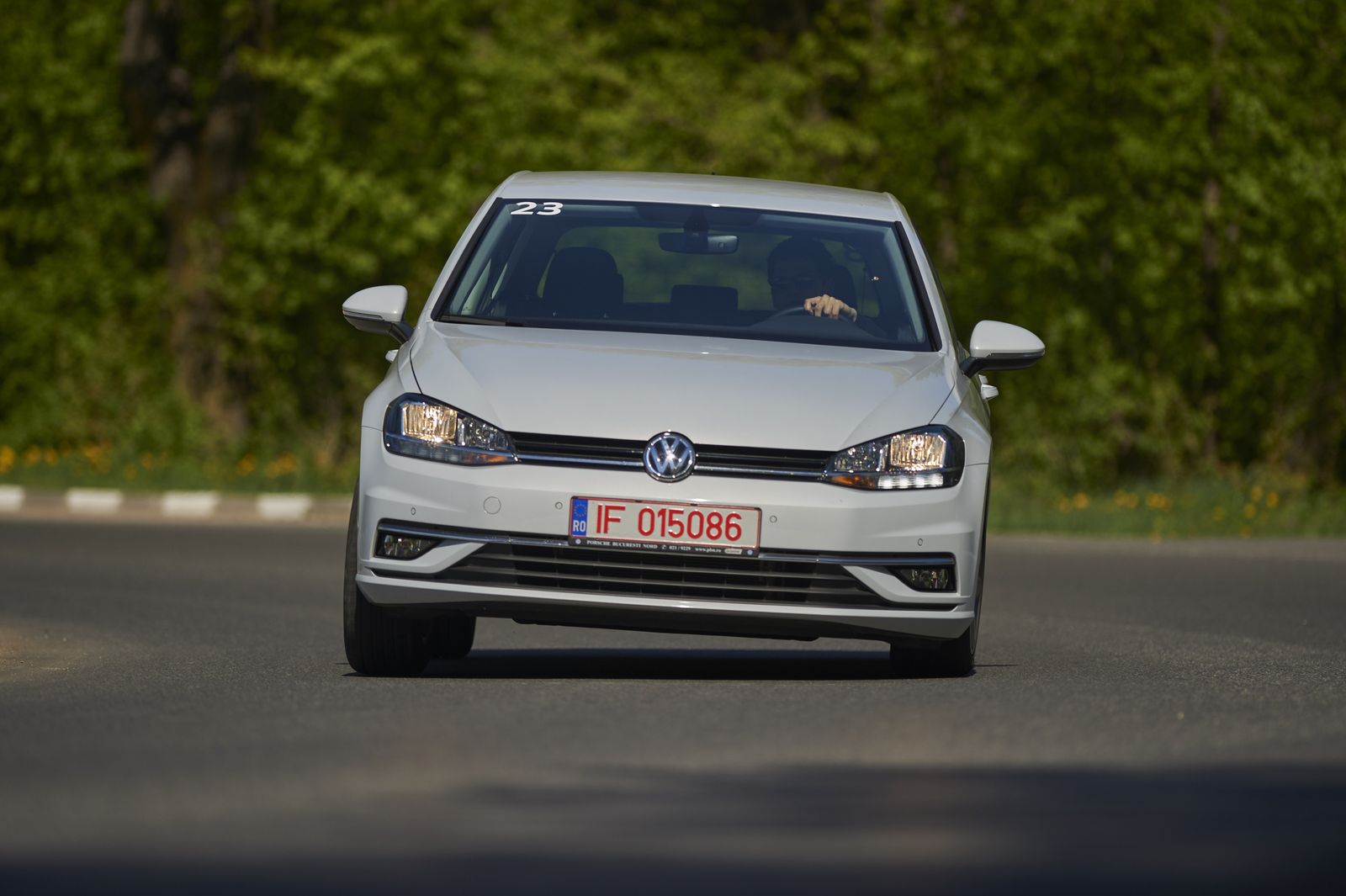 The facelifted seventh-gen Golf's handling was a revelation. I was expecting a competent but dull experience, with more emphasis on comfort than cornering. It's actually nothing like that and between its quick and precise steering, not excessive body roll and the short overhangs, it really feels fun to toss around – it is only as boring as the person who drives it.
---
Safety 9/10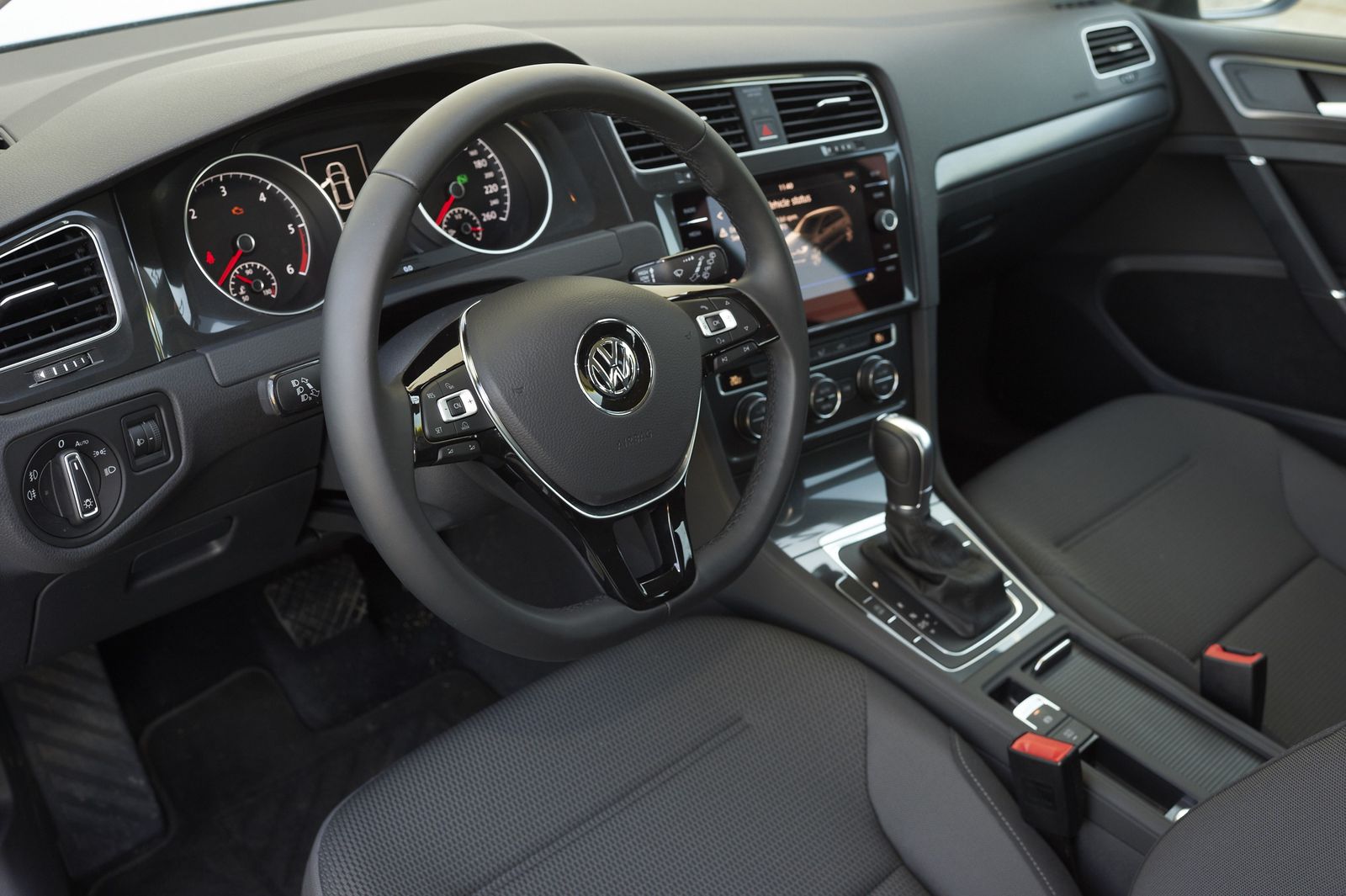 All new Golfs come with autonomous emergency braking, which VW calls "Multi Collision Brake." It can stop the car at city speeds, but at anything higher than that it will just try to mitigate as much of the crash as possible.
Aside from the usual airbags that cover all possible hard contact points in a crash, with the exception of the passenger's knees (only the driver's knees get airbag protection).
Another electronic feature whose place is in between the safety and handling categories is the XDS electronic differential. It's standard on all models and what it tries to do is mimic a mechanical limited-slip differential, but it does so using the brakes. This may have been why during my drive I never ever spun the unloaded inside wheel, even with stability and traction switched off.
---
INTERIOR
Comfort 9/10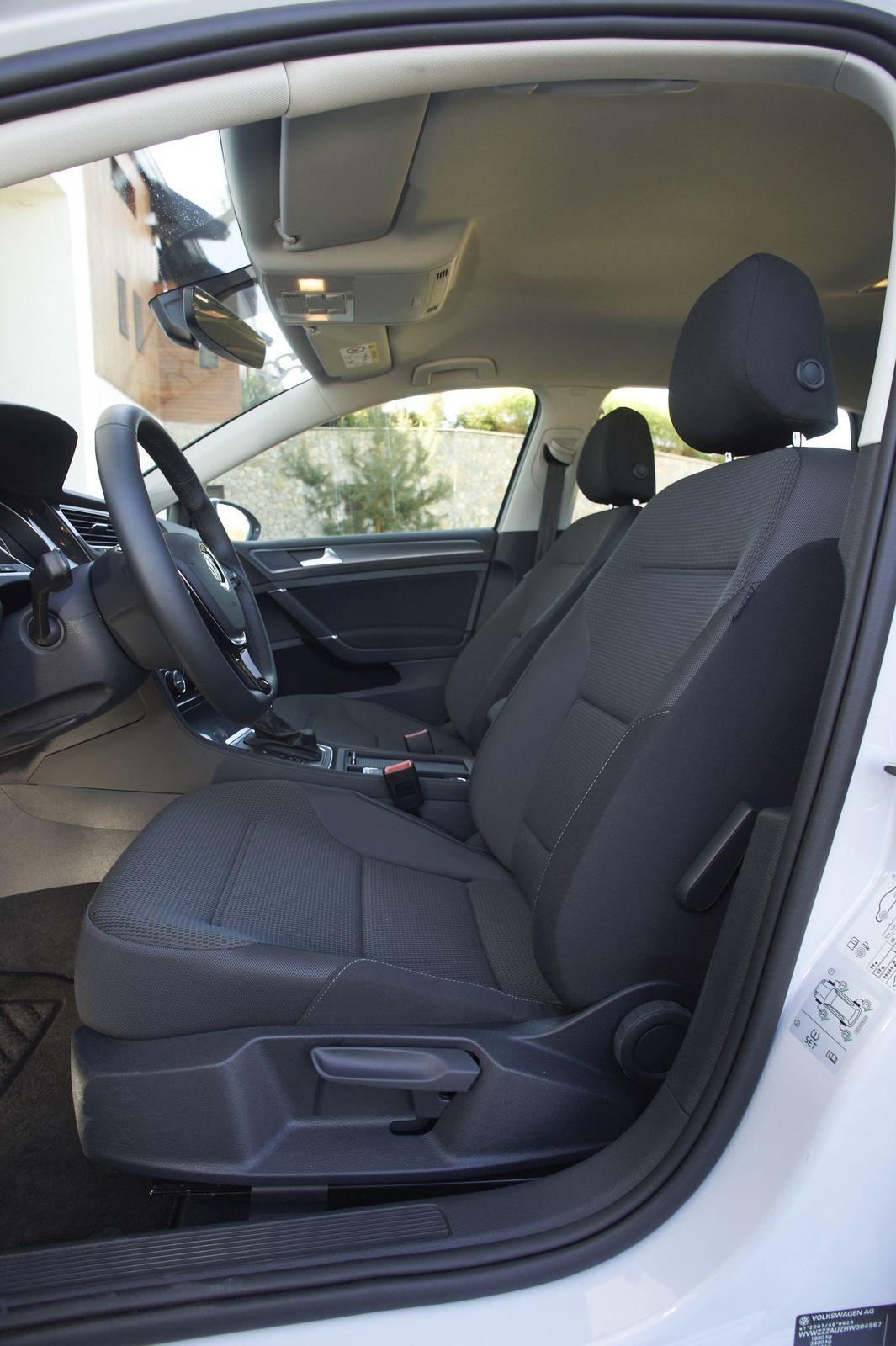 The Golf strengthens the age-old cliché of being called an excellent all-rounder. Its latest version not only corners with precision and confidence, but it also rides very plushly indeed. No matter what kind of bump or pothole you're going to encounter, it will most of the time glide right over with minimal fuss.
Its excellent seats help too, and it seems that VW has finally nailed the compromise of having lateral support with firm cushions and bolsters, while at the same time not feeling like you're sitting in a hospital waiting room chair.
---
Quality 9/10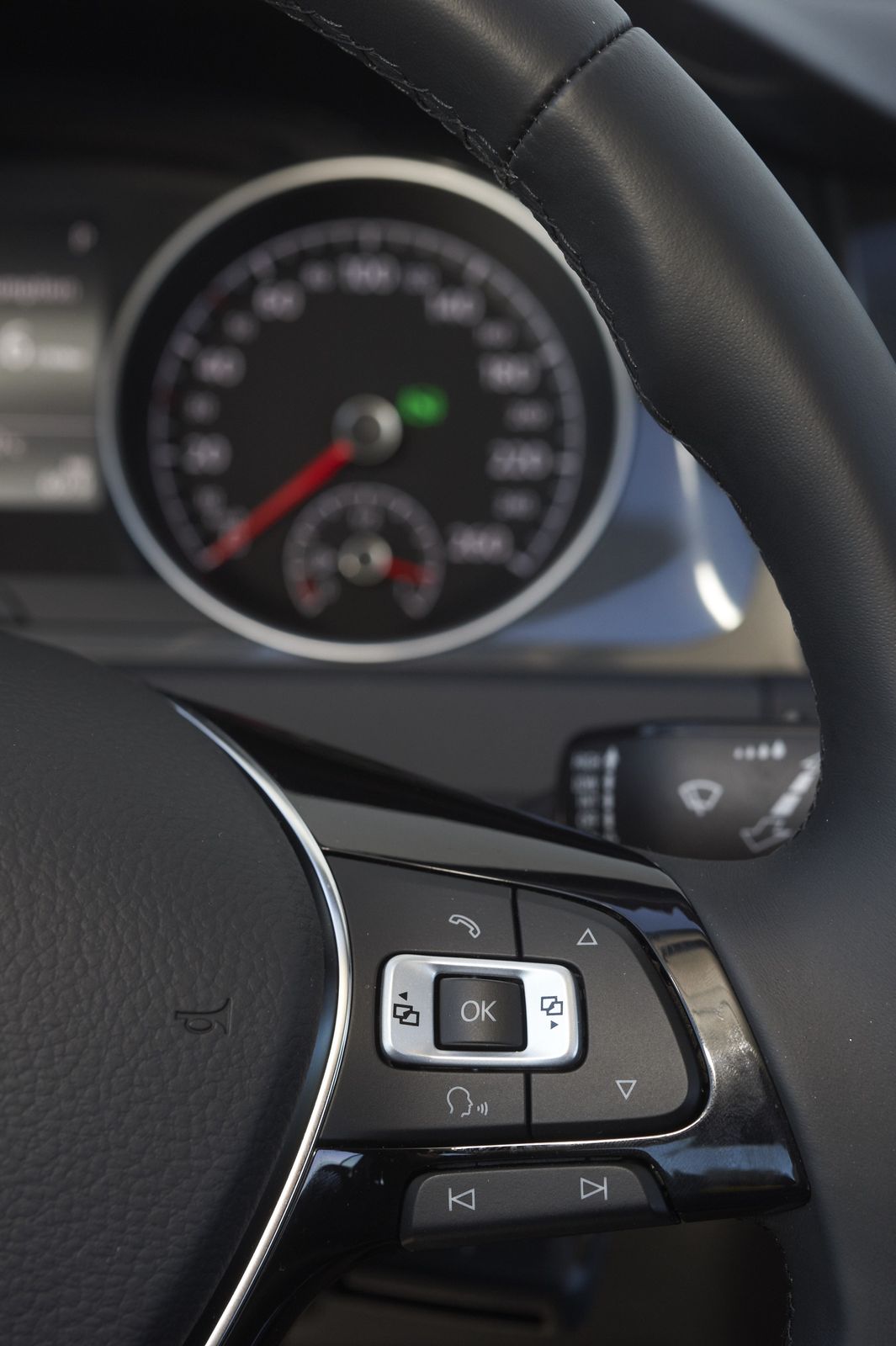 We won't bore you with specifics here. The Golf's cabin is superb. With it the car punches well above its price bracket, especially in terms of perceived quality, and if you spec it right the ambiance will be equally premium-esque.
No more needs to be said here.
---
Practicality 9/10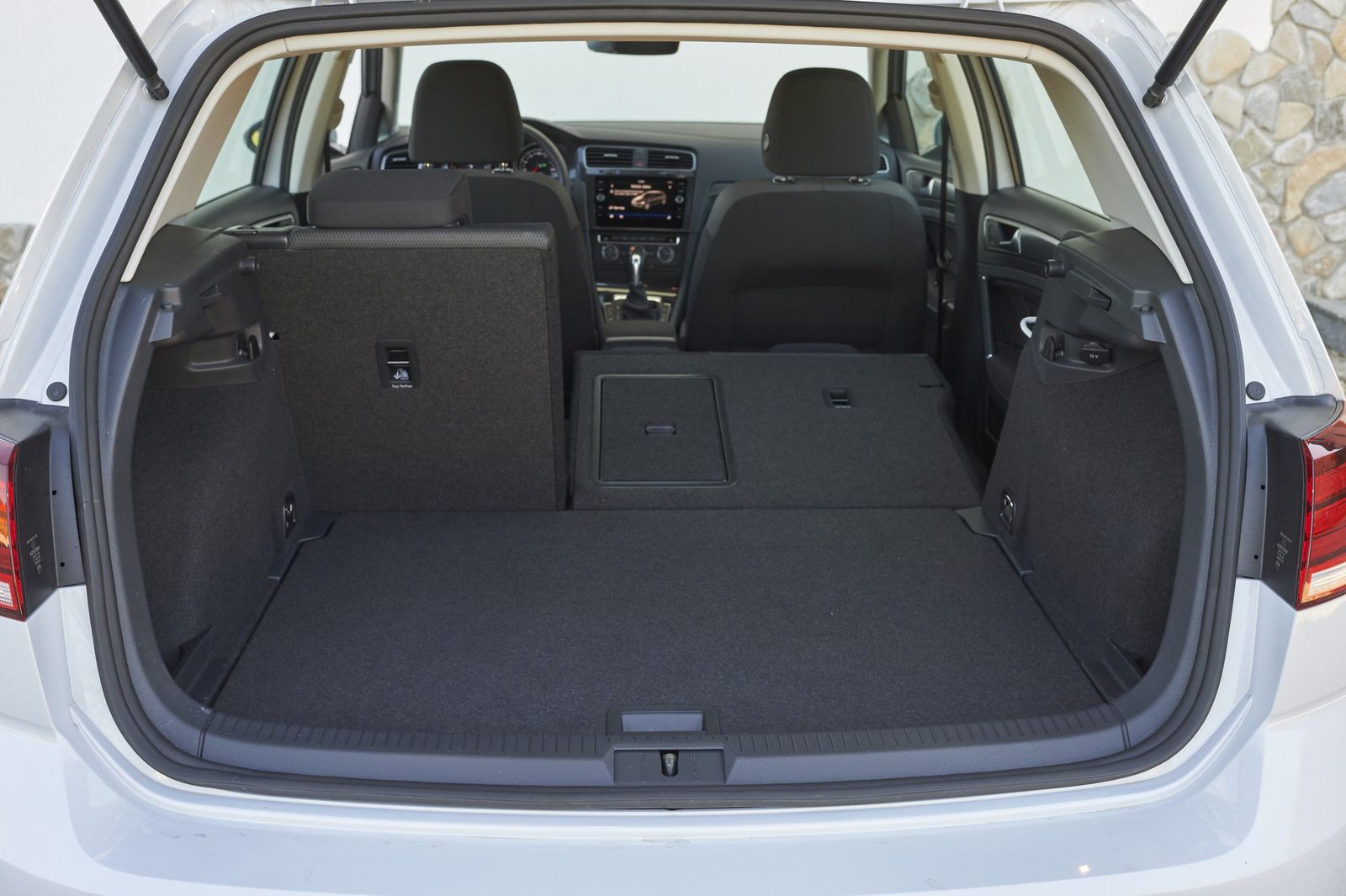 Being practical is what the Golf is designed to do. It has all the cubby holes you could want, it has modular cup holders and clever touches to help keep your belongings in check. It's probably the class benchmark in this respect, even if its 380-liter boot is not the biggest.
---
Infotainment 7/10
Our tester had the mid-range infotainment solution. It features an 8-inch screen with capacitive buttons on its sides and two rotary knobs: one for volume, one for tuning. What it lacked was a nav system, which is a separate option.
The screen itself is excellent to use, it responds very quickly with hardly any lag and the graphics are excellent.
However, it's a bit daft to charge a few hundreds more of prospective buyers Euros for navigation, in an era when such systems are not only free but also excellent to use. Our car, despite having the second most expensive infotainment option required more of your cash to add nav – not cool.
---
BUDGET
Efficiency 9/10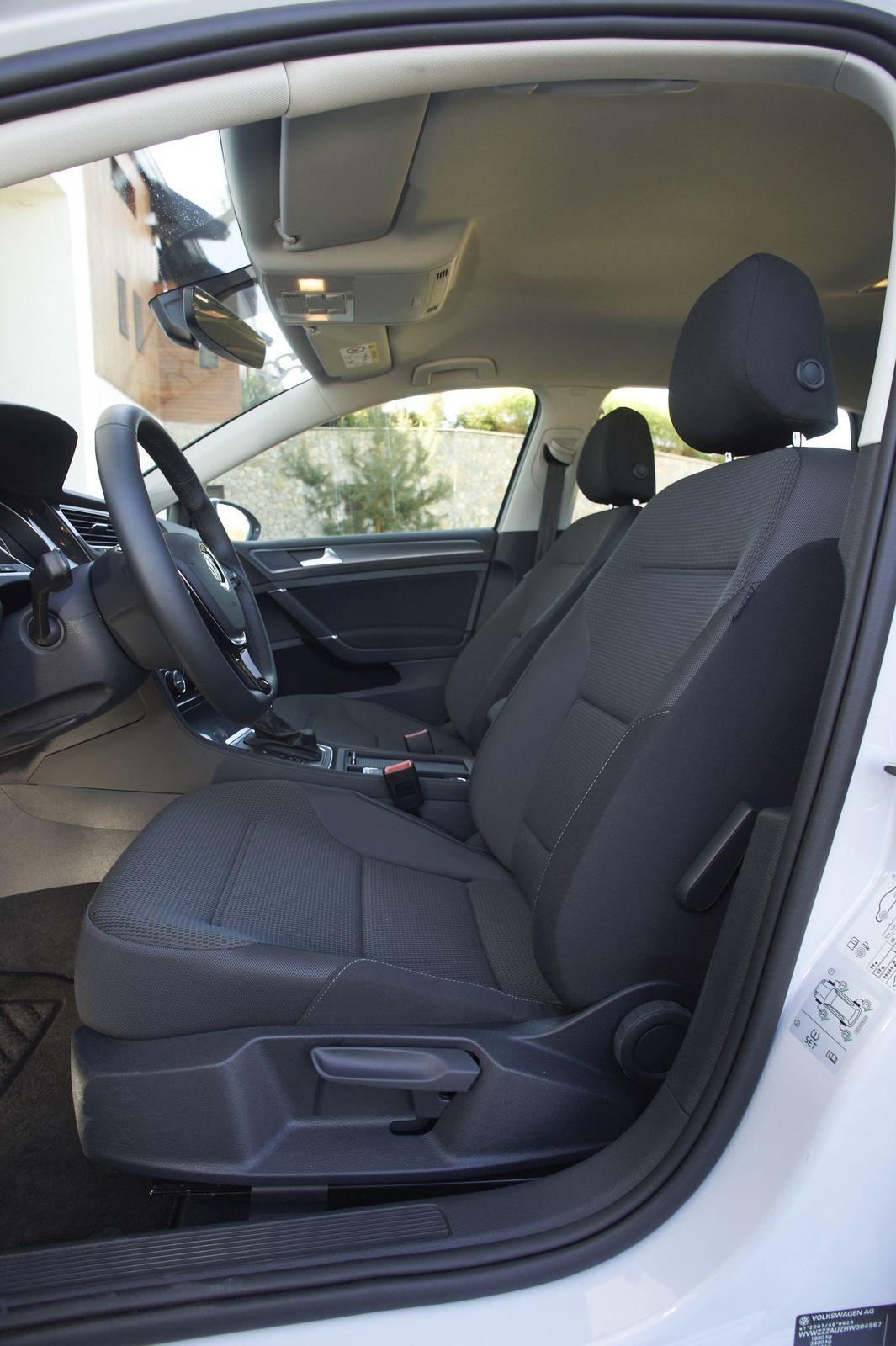 Manufacturer claimed figures are never accurate, so VW's claimed 3.9 l/100km for our 1.6 TDI with DSG sounded like the stuff of fantasy. However, I averaged around 6 l/100km over my three-day test drive of the car, and keep in mind that it was all urban driving, often on very congested roads.
So that means that if you do most of your driving on the motorway and aren't a serial speeder, you could see that figure dip below the 5 l/100km mark; but only if you don't take it back into town as it will start climbing again.
---
Equipment 7/10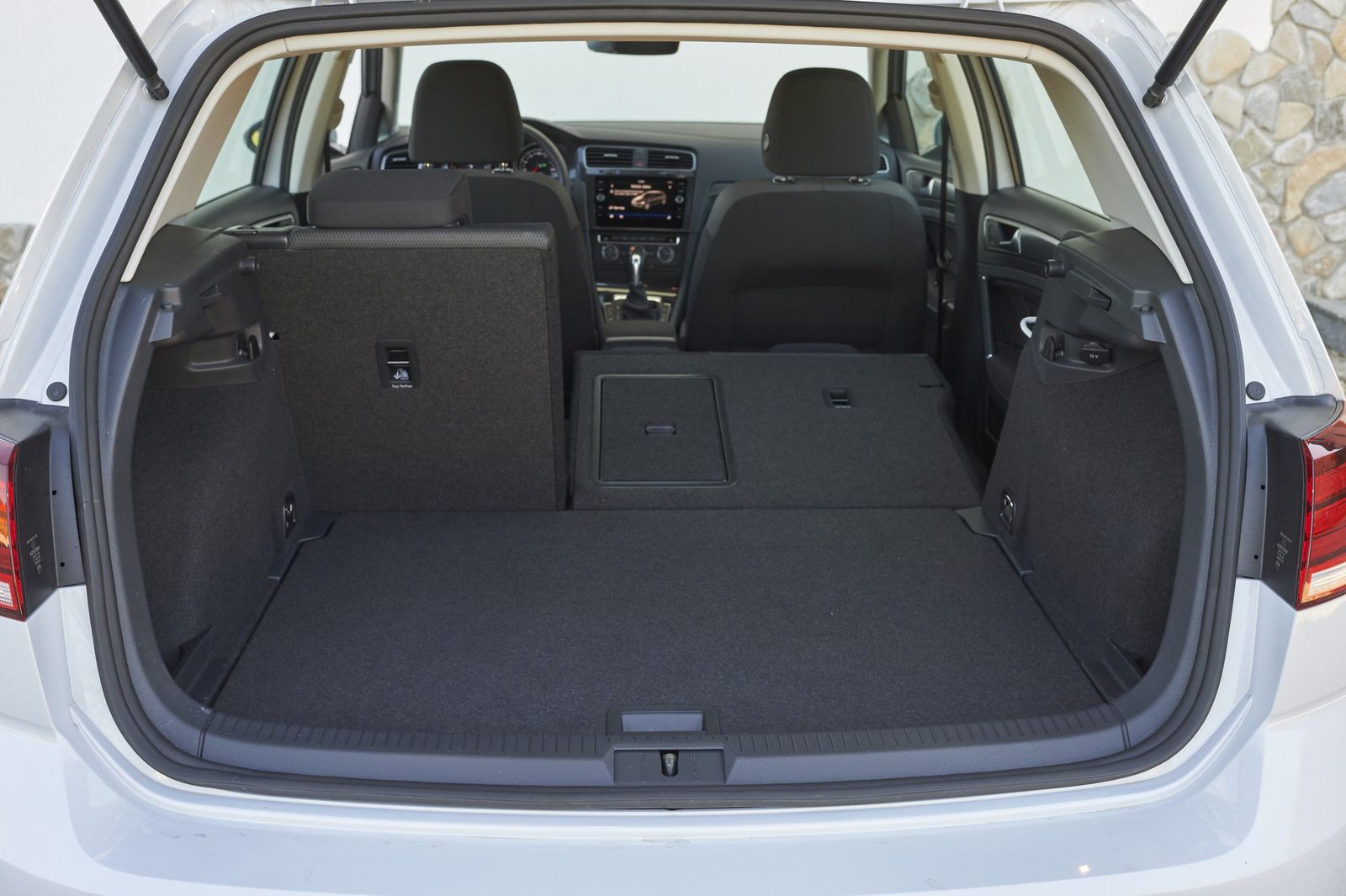 Our Comfortline tester was a bit sparsely equipped. Yes, it had the classy looking infotainment, the desirable DSG gearbox and comfort features like climate control and four electric windows, it had ugly halogen headlights and alloy rims that could best be described as "meh."
If i was buying one of these and didn't want one of the performance variants, I'd definitely look at getting into a much nicer Highline model. That has different upholstery, some different trim bits and an overall better inside ambiance – our tester, despite not being the base model, kind of felt like one.
---
Acquisition 9/10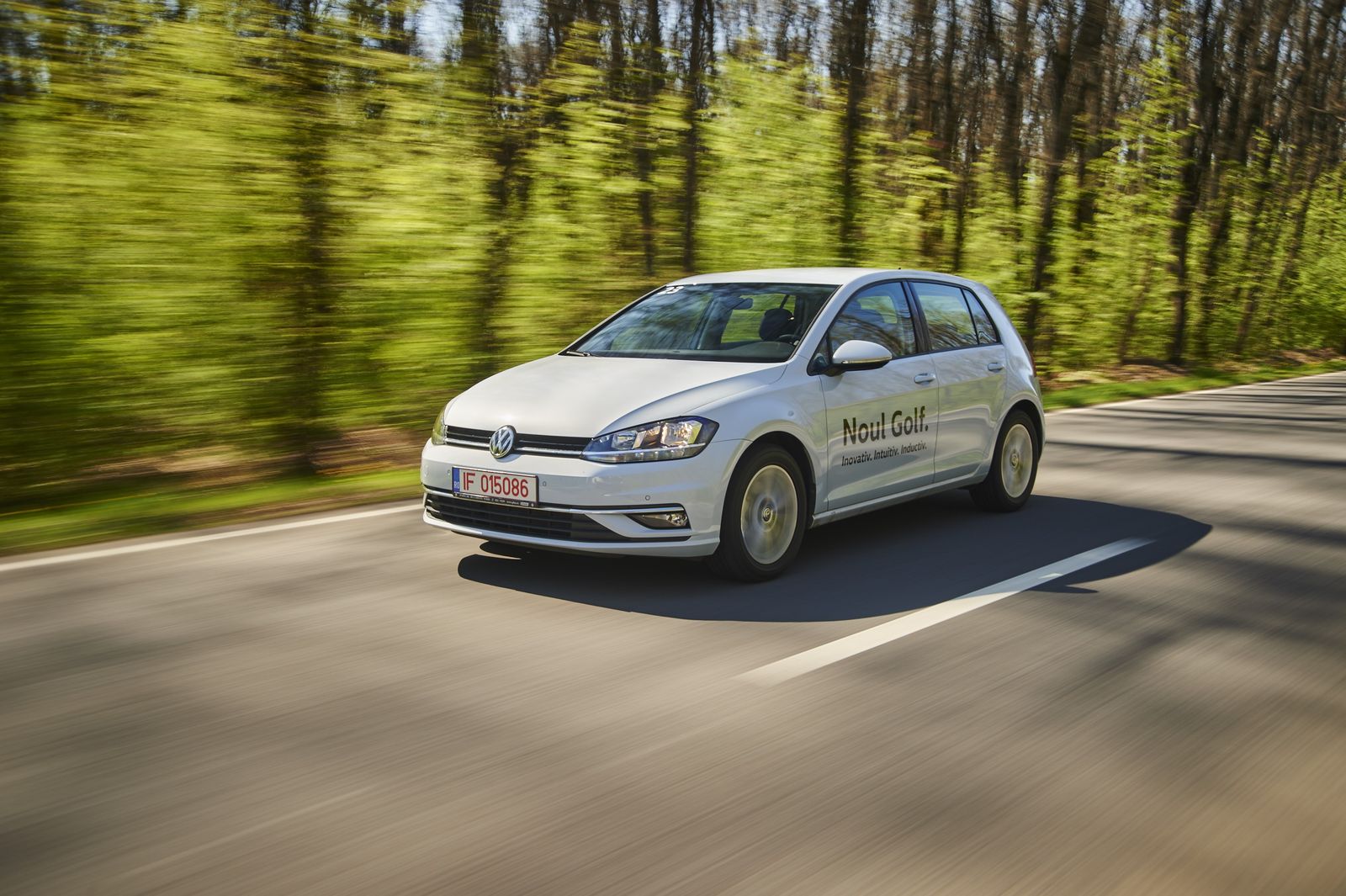 If you can live with its image as a competent commuter pod and are not the kind of person to want to stand out through your choice of car, then there's literally nothing stopping you from buying one.
In 1.6 TDI Comfortline trim it offers some desirable features, but ther's no harm in paying a little extra money to buy a Highline model, one with the superb fully-digital gauge cluster that just transforms the inside.
We'd also recommend you take a test drive of the 115 hp diesel first, to make sure you don't want more power from your Golf. If you do, the 2.0-liter TDI is only marginally less efficient, but considerably punchier and you can even get it with all-wheel drive – that, strangely, can't be paired with the DSG, which is kind of daft because you can get the same combo in the Golf Alltrack or Skoda's Octavia Scout.
Either way, the Golf is a sound buy, and it's still to this day one of the few cars that don't really let on about the kind of money you're making. Anybody from a lowly sales rep to a middle manager could be in one of these and you wouldn't even know it.