BMW M's video tutorial teaches you to drift nicely and safely
Just don't try to do powerslide your RWD car on public roads, please
BMW M vehicles and drifting are a match made in heaven — as long as the said activity is performed in a safe environment such as a track.
Since most BMW M models are rear-wheel-drive or can turn full rear-wheel-drive (like the all-new BMW M5), the automaker's performance division thought it would be a good idea to teach owners how to do "donuts" with their cars.
Turned into an art form by legendary Japanese race driver Keiichi Tsuchiya in the 1980s, drifting has become a motorsport discipline in itself and a favorite pastime for owners of rear-wheel-drive cars.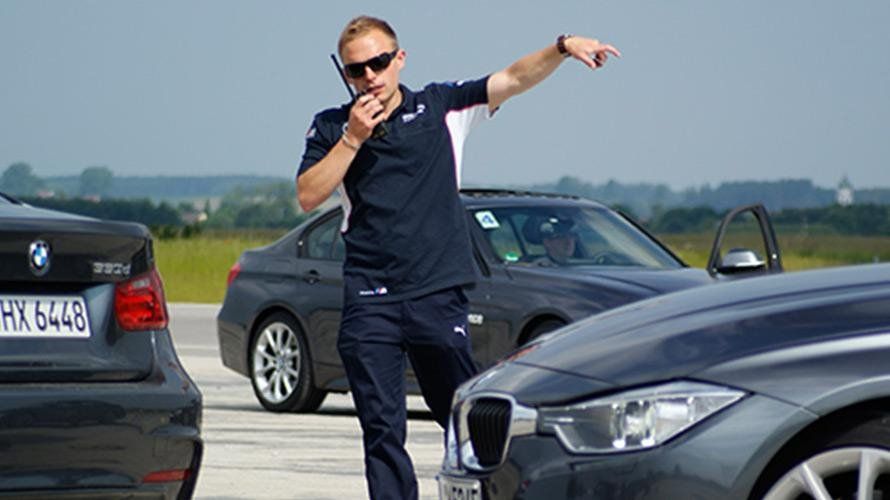 Using a 450-hp M4 Coupé Competition Package as a teaching material, BMW Driving Experience Instructor Stefan Landmann talks us through the essentials of drifting, starting with the most basic thing: turning the DSC (Dynamic Stability Control) off.
Then there's the most important thing wannabe drifters need to know: you should always start practicing on slippery surfaces, such as the water-sprayed section used by Landmann the video. That's because a low-traction surface allows for low-speed drifting — the optimal learning speed is 15-20 km/h.
Baby steps, that's the key to a safe learning process. The last thing you want to do is learn how to drift at high speeds. Or on a public road.
Obviously, there's more to the video, including essential stuff such as how to initiate the drift, so listen to what Stefan Landmann has to say if you want to master the art of drifting one day.
Before hopping in your RWD car and start practising drift moves, you might want to try it in the virtual world with the CarX Drift Racing video game.