What better choice to pace America's greatest race than America's finest sports car?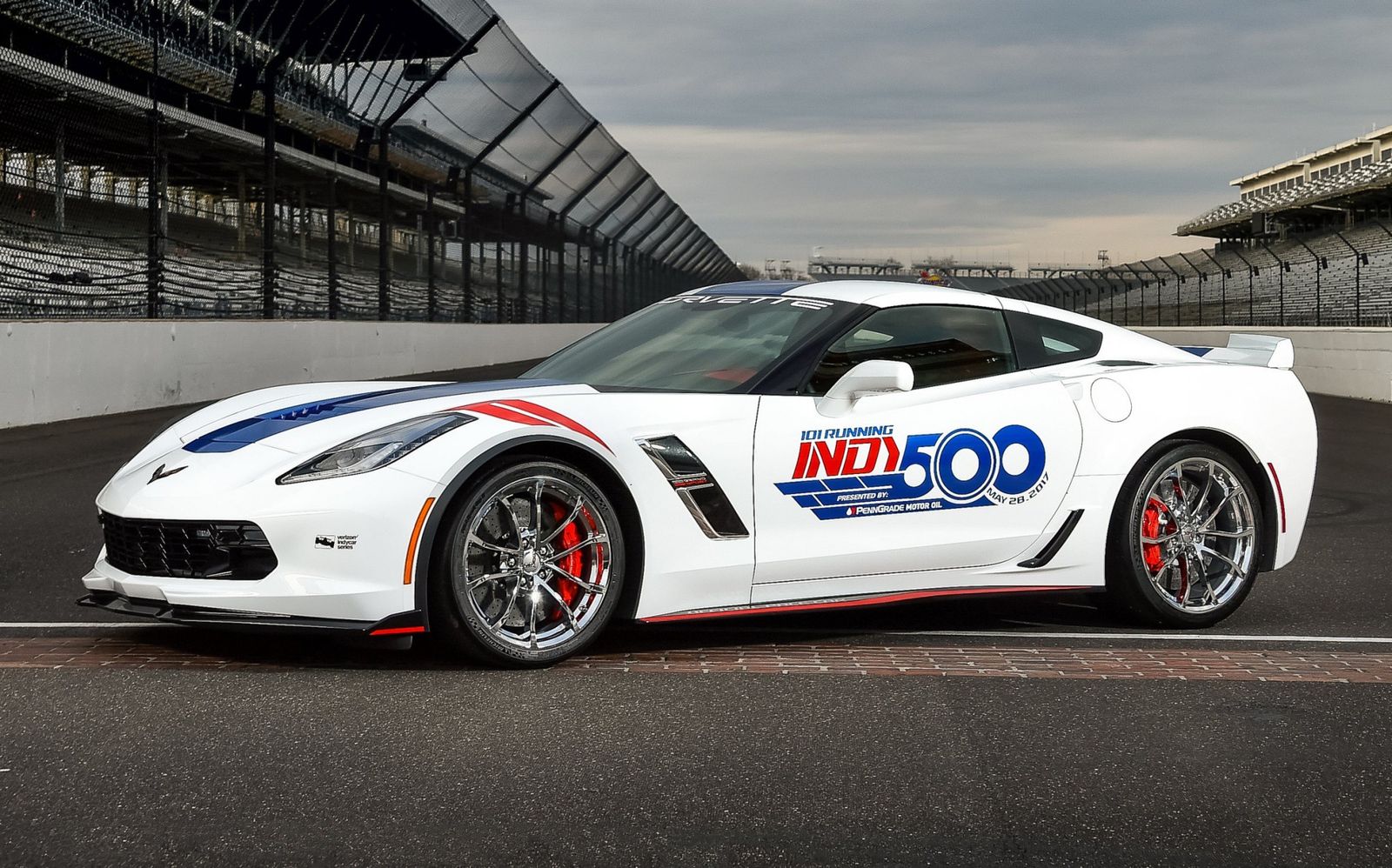 This year's Indianapolis 500 race will be paced by the most track-focused production Vette, the 2017 Corvette Grand Sport.
When the American sports car leads drivers to the green flag on May 28, it will mark the 14th time a Corvette has served as the official pace car, and the 28th time a Chevrolet has led the field. No other model has been the pace car more than the Corvette.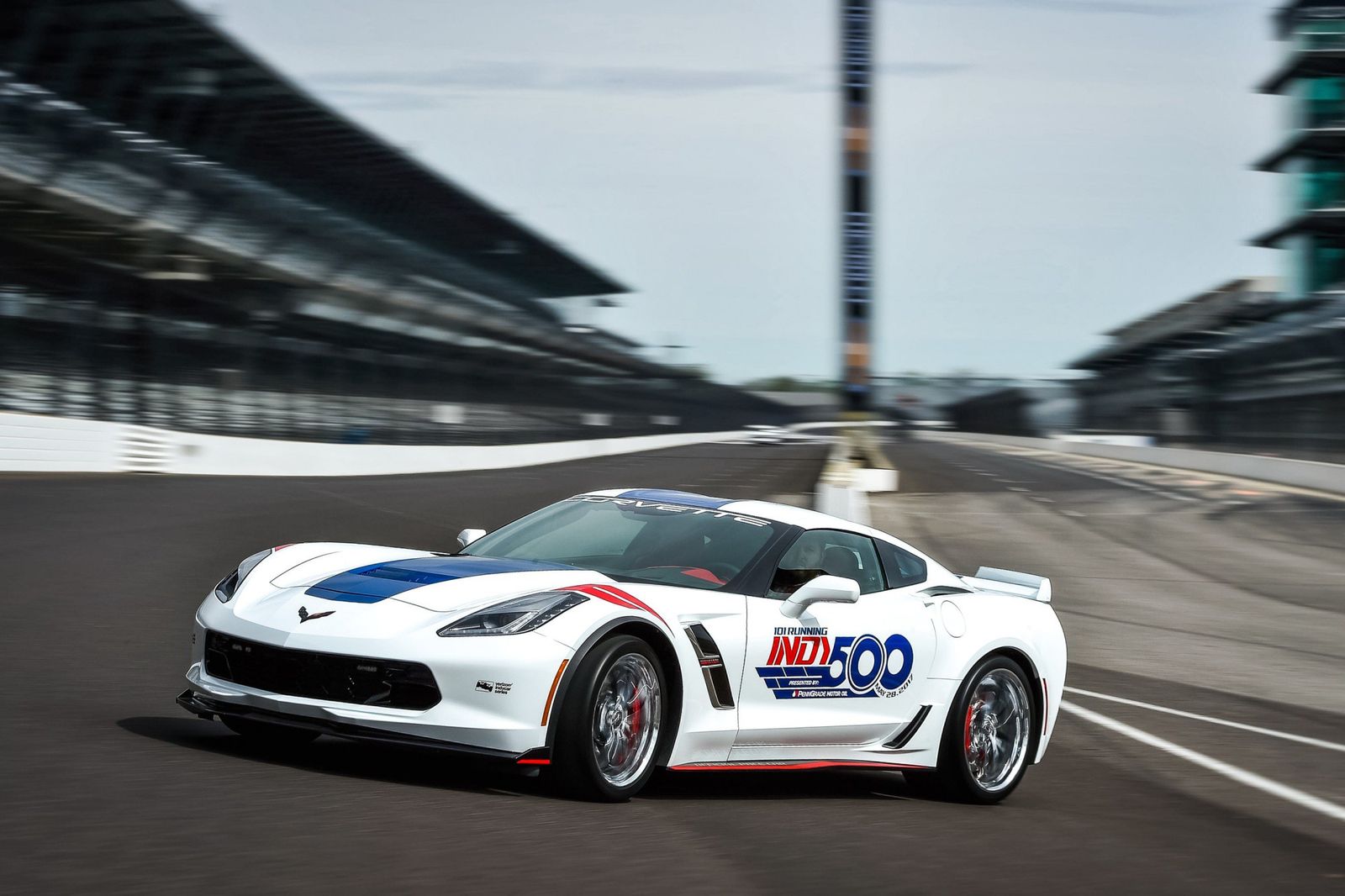 As with the production version, the 2017 Corvette Grand Sport pace car is powered by a 460-hp LT1 direct-injected V8 engine with dry-sump oiling and active exhaust, mated to an eight-speed paddle-shift automatic transmission. It also features standard magnetic ride control, electronic limited-slip differential, specific stabilizer bars, and unique springs.
The pace car packs a series of available features including the carbon fiber ground effects package, as well as the Z07 package that brings carbon ceramic-matrix brake rotors and 285/30ZR19 (front) and 335/25ZR20 (rear) high-performance tires. Unique to the pace car and not available in a Chevy dealership is the Indy 500 graphics package.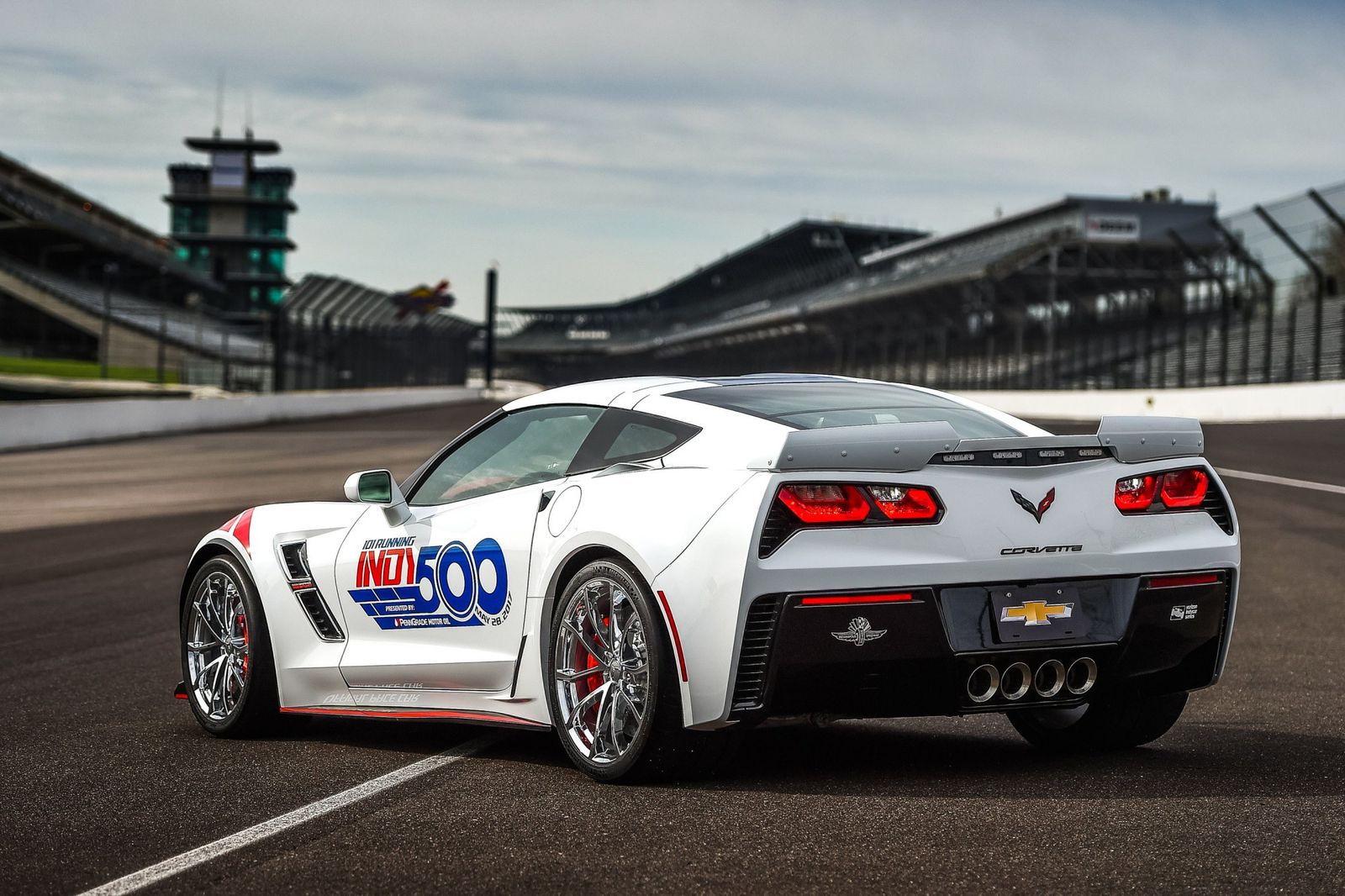 The 2017 Corvette Grand Sport pace car can sprint from 0 to 60 mph (0-96 km/h) in 3.6 seconds, cover the quarter mile in 11.8 seconds, and achieve 1.2 g cornering capability. It should feel in its element on The Brickyard.
Chevrolet is also well represented on the competitive side of the grid, with the automaker aiming for its sixth consecutive IndyCar manufacturer championship this year. You can read more about