350-hp Peugeot 308TCR is a track-only 308 GTi on steroids
It costs €109,000, before taxes
Peugeot Sport has unveiled a new member of its race and rally car family, the 308TCR.
As the name indicates, this is a car developed for the TCR category, which includes the new-for-2018 FIA World Touring Car Cup (WTCR) series.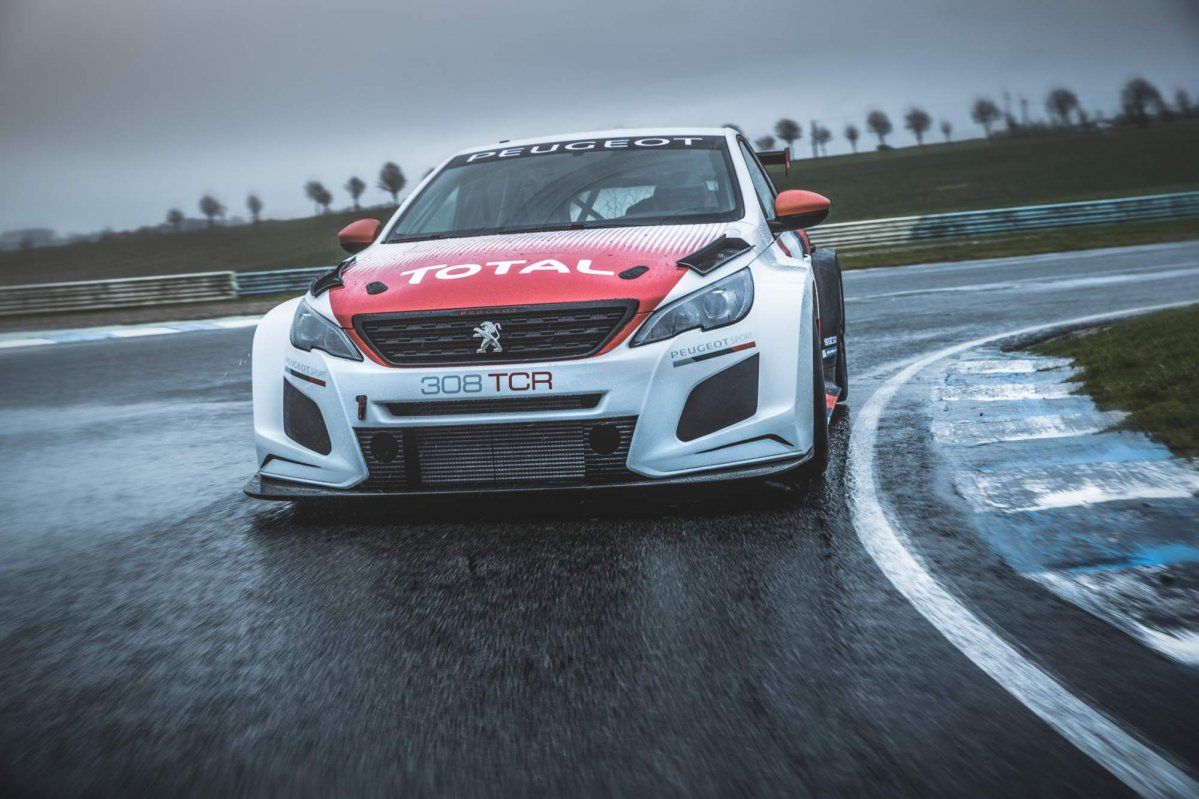 A significant evolution of the 308 Racing Cup, which itself derives from the 308 GTi road car, the 308TCR will compete against models such as the VW Golf GTI TCR, Hyundai i30 N TCR, Opel Astra TCR, Audi RS3 LMS TCR and the like.
The Peugeot 308TCR features specific chassis, engine, gearbox, and aerodynamics, allowing it to compete both in TCR and international touring car competitions as well as endurance racing championships.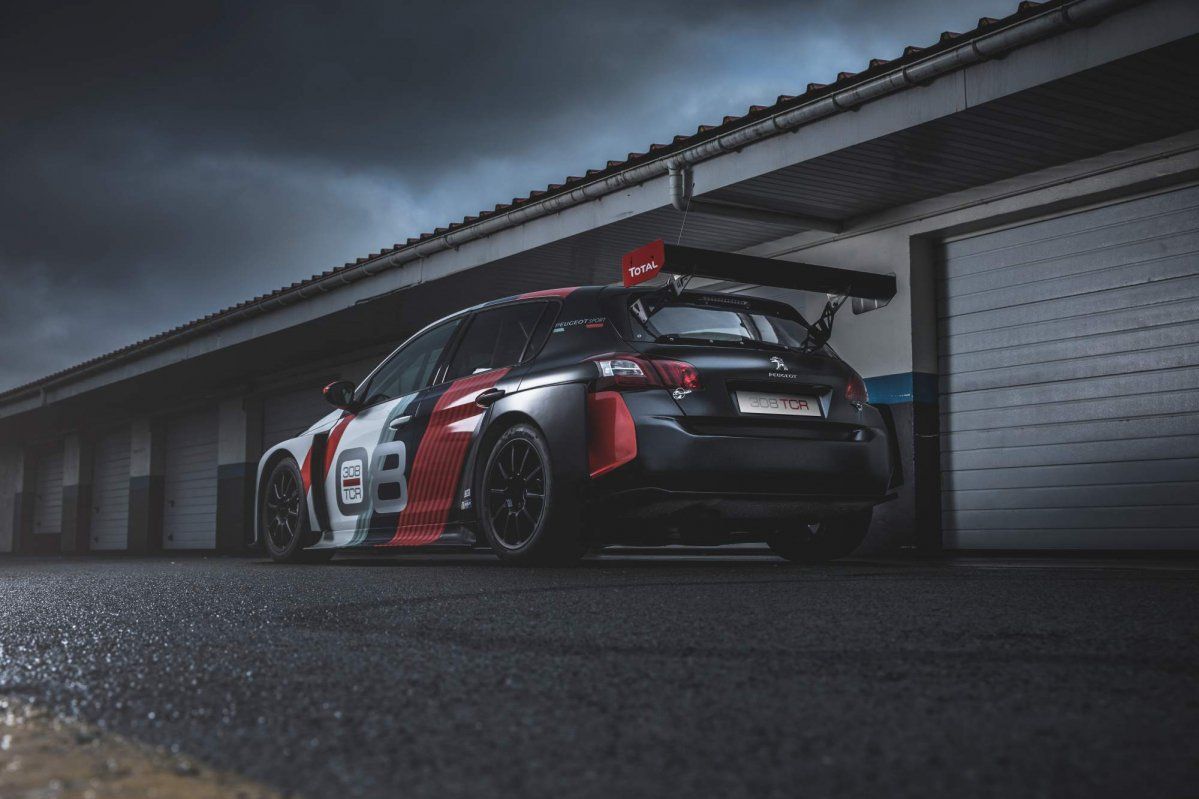 Based on the 308 Racing Cup, the 308TCR adds more performance thanks to the uprated 1.6-liter THP turbocharged gasoline engine which now makes 350 hp at 6,000 rpm and 420 Nm (310 lb-ft) of torque from 3000rpm. The engine is mated to a six-speed sequential unit controlled by steering wheel-mounted paddles — a strengthened version of the gearbox from the 308 Racing Cup.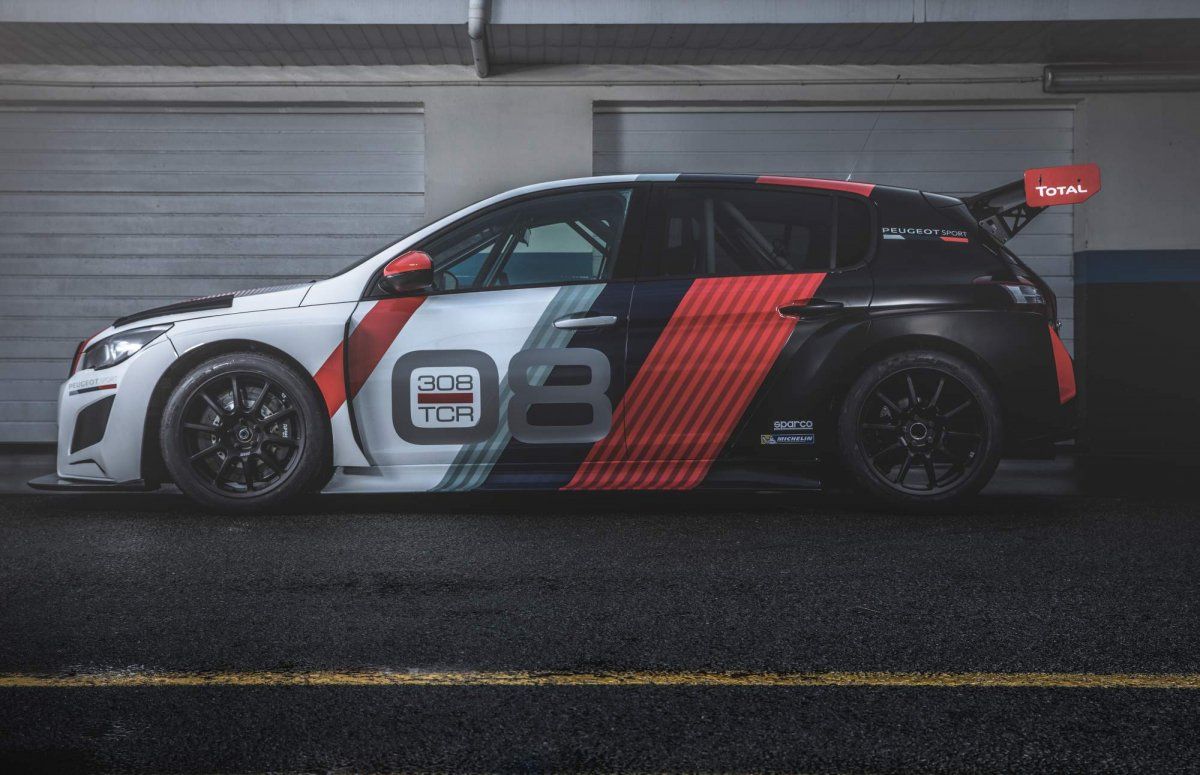 The modifications go beyond the powertrain, with the 308TCR also featuring a significantly broader track and a specific suspension layout with front and rear adjustable anti-roll bars and ball joint suspension all-round.
The folks from Peugeot Sport claim these modifications contribute to a strong turn-in and a "perfectly compliant rear end." Stopping power is supplied by 378x34 mm ventilated discs at the front with 6-piston calipers and 270x12 mm discs at the rear with 2-piston calipers.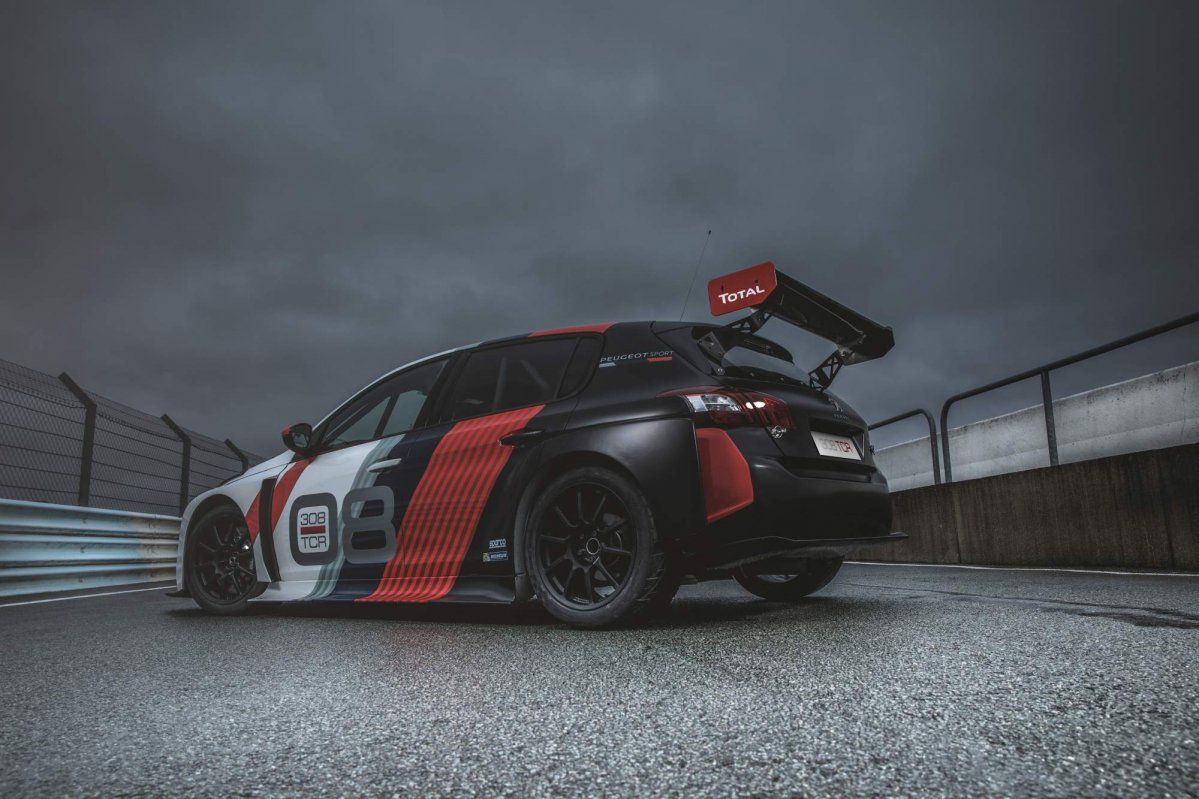 The enhanced performance is accompanied by a more radical body kit that includes dramatic wheel arch extensions, a large front splitter that increases downforce and provides directional stability, as well as a massive rear diffuser that also produces more downforce. The 18-inch rims are shod with slick tires sized 27-65/18.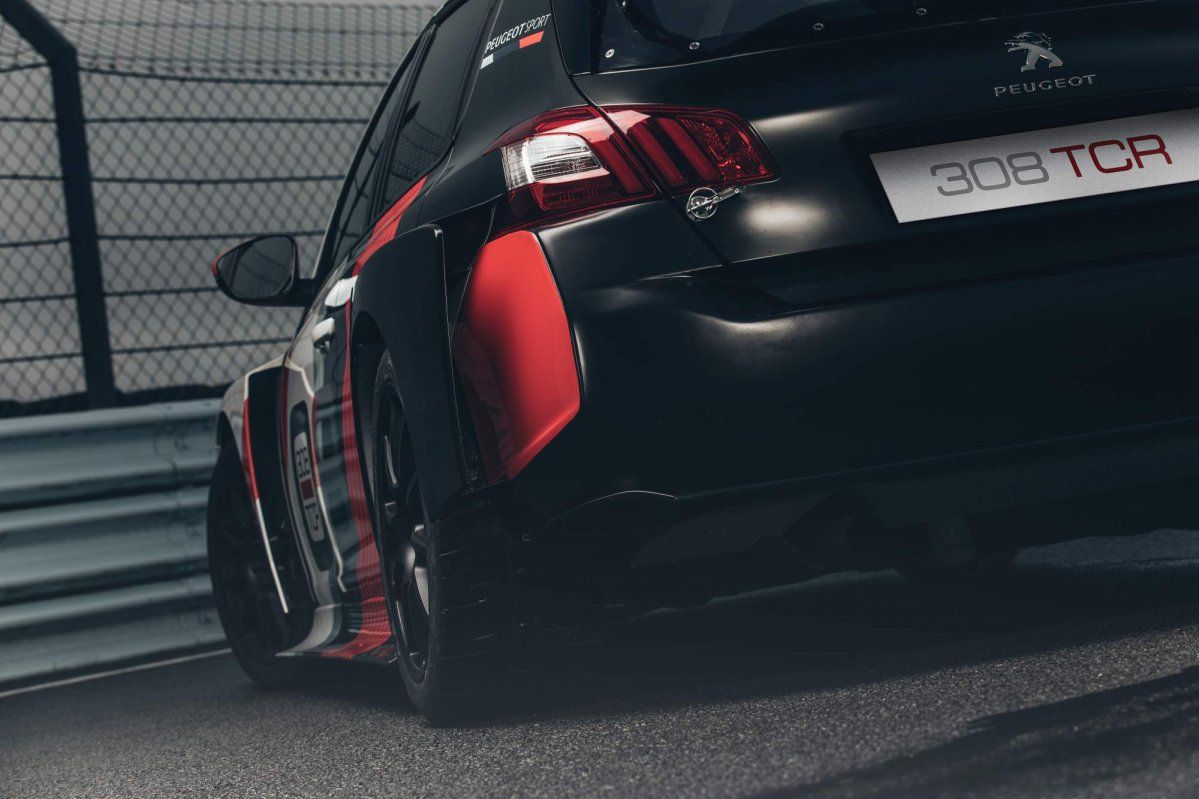 Peugeot Sport will start taking orders for the 308TCR from January 3, with the first fully-assembled cars expected to be delivered in April 2018. It's priced at €109,000 (before taxes), but the automaker says it's good value for money as running costs are estimated at around €4.5 per kilometer (excluding tax and consumables). The 308TCR also has the potential to cover 5,000 km (3,107 miles) in racing conditions, which is nearly double the amount needed for an entire WTCR season.
Check out our in-depth review of the most powerful road-legal Peugeot 308, the GTi 270.