It has an all-carbon fiber chassis and a naturally aspirated V12 engine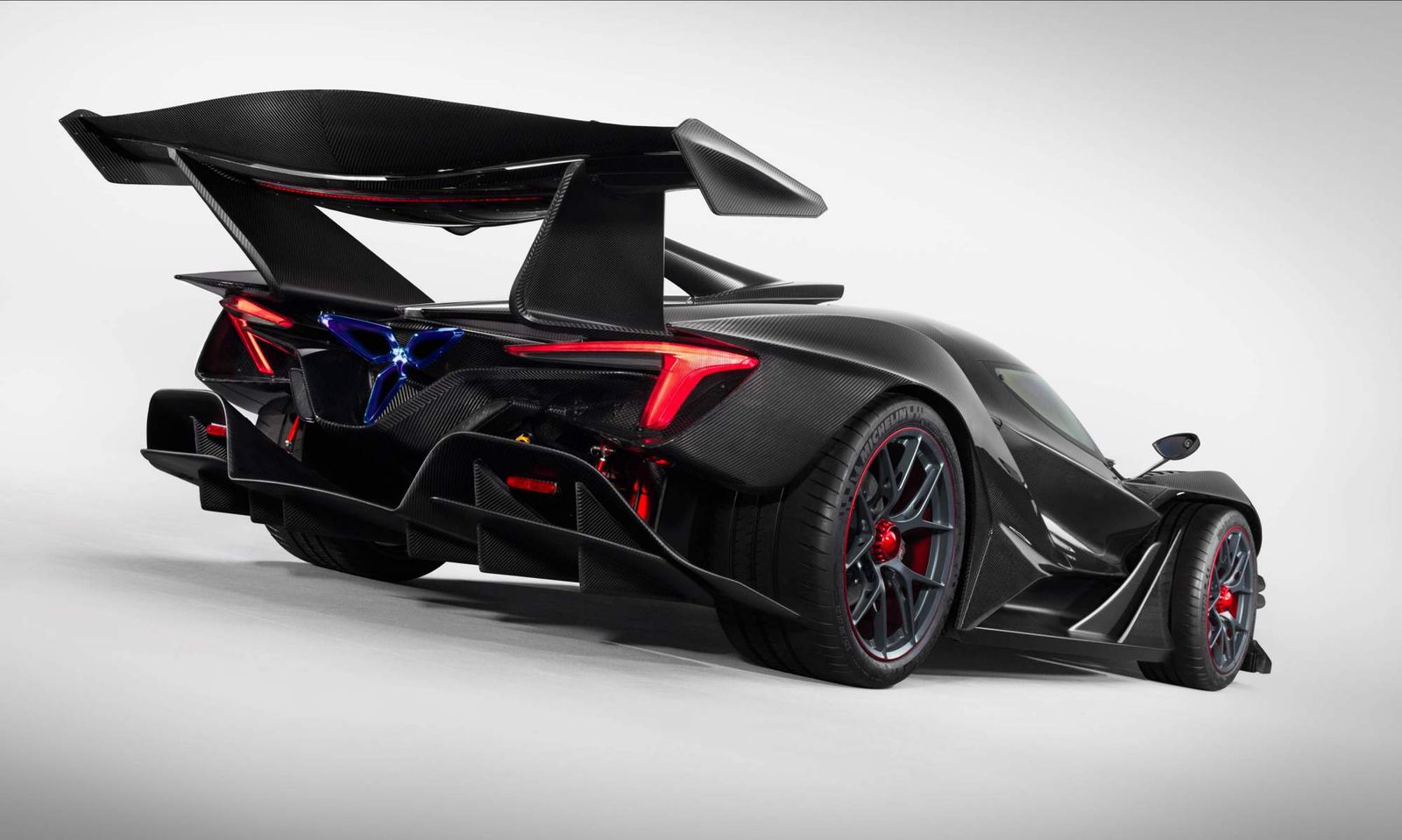 If you haven't heard of Apollo Automobil, it's because before 2016 it was known as Gumpert — the maker of the Apollo supercar.
Following a change of ownership (which also included the removal of company founder and former Audi Sport Rally Team manager Roland Gumpert), the firm is now called Apollo Automobil and has just unveiled the Intensa Emozione (IE) hypercar.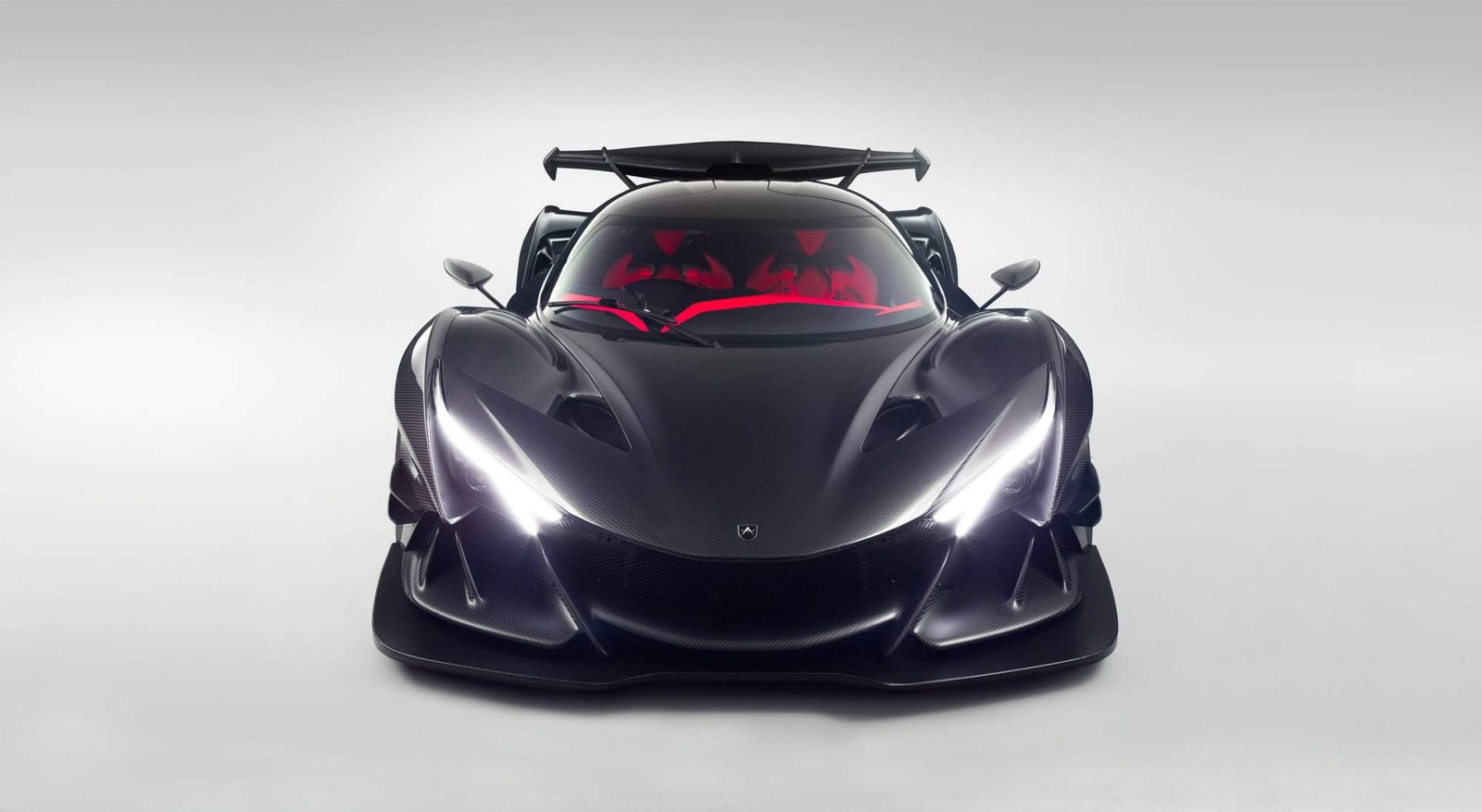 It's an intriguing mix of modern aerodynamics and weight-saving solutions with old-school power, as the IE is powered by a naturally aspirated 6.3-liter V12. No turbos, no hybrid assistance, just a high-revving, raw 12-cylinder unit.
The IE's appearance can't be ignored and that's because the IE's dramatic body surfaces draw inspiration from fighter jets as well as predators such as sharks and raptors. The shape is also dictated by the movement of airflow, with the IE piercing through and manipulating the air around it.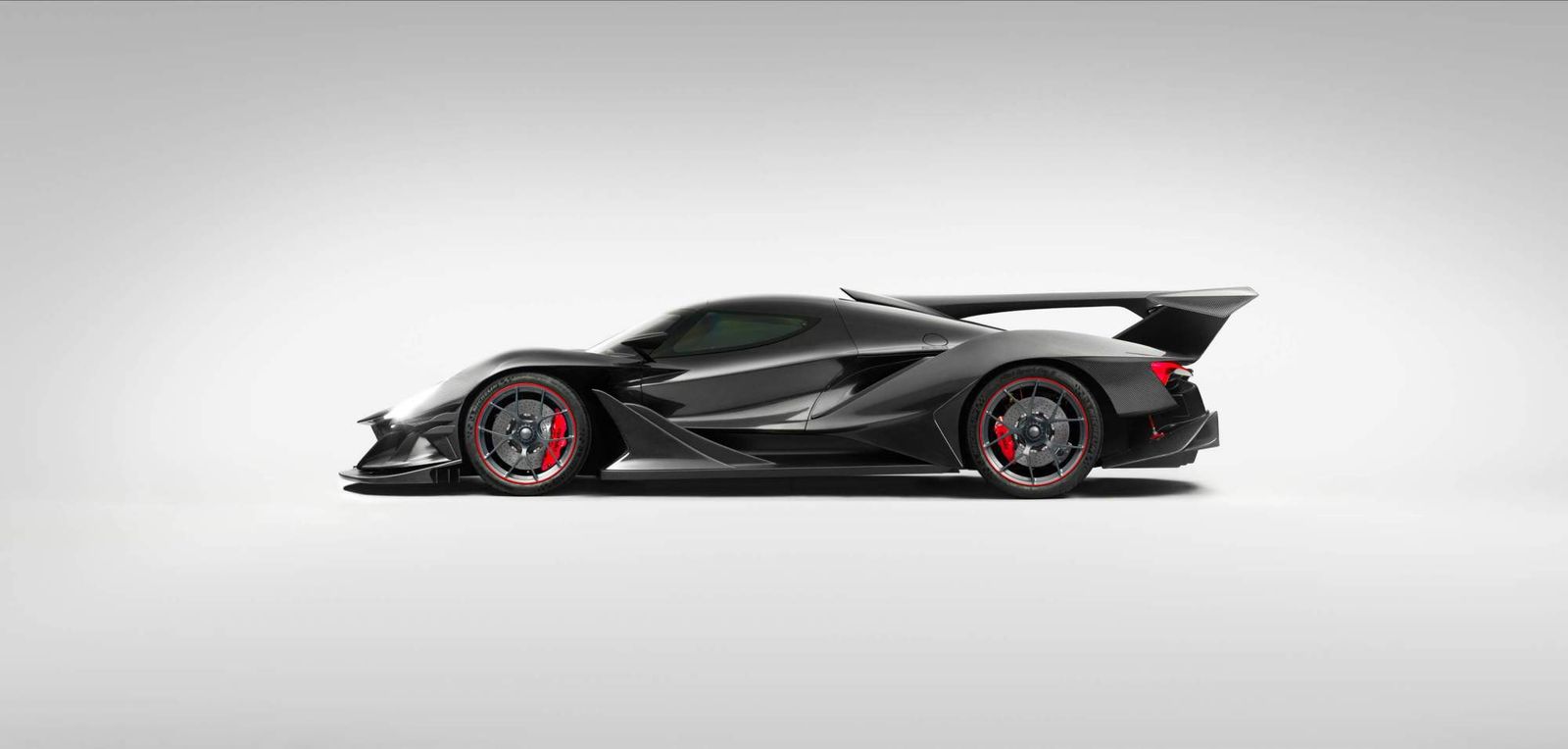 Highlights include the narrow teardrop-shaped glasshouse, exposed wheels, as well as the huge rear wing connected to a spine that together can sustain over 1,350 kg of downforce at 300 km/h. It's a radical-looking thing, with wild creases all over the body, a shark-like nose, side aero fins, and trident exhausts.
A core component of the Apollo IE is the all-carbon fiber chassis that includes not only the carbon monocoque but also carbon fiber front and rear subframes. Apollo says the chassis delivers "maximum torsional rigidity" while weighing just 105 kg.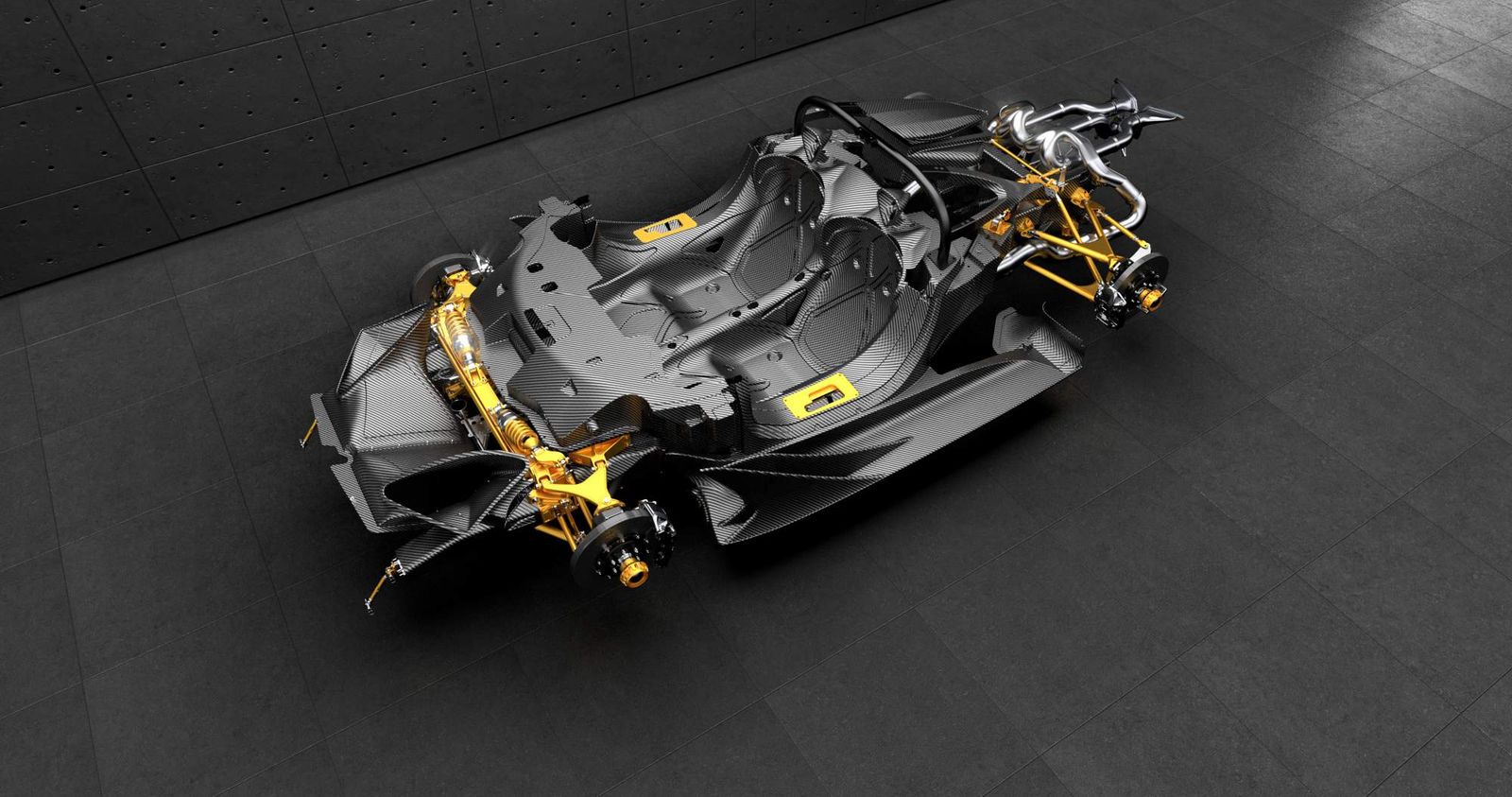 And so we get to the heart of the Intensa Emozione, the naturally aspirated 6.3-liter V12 developed with Autotecnica Motori. Rated at 780 hp at 8,500 rpm and 760 Nm of torque at 6,000 rpm the unit revs to 9,000 rpm and features three Map-modes: Wet, Sport, and Track. It's linked to longitudinally-mounted Hewland six-speed sequential gearbox with fully interchangeable gear ratios.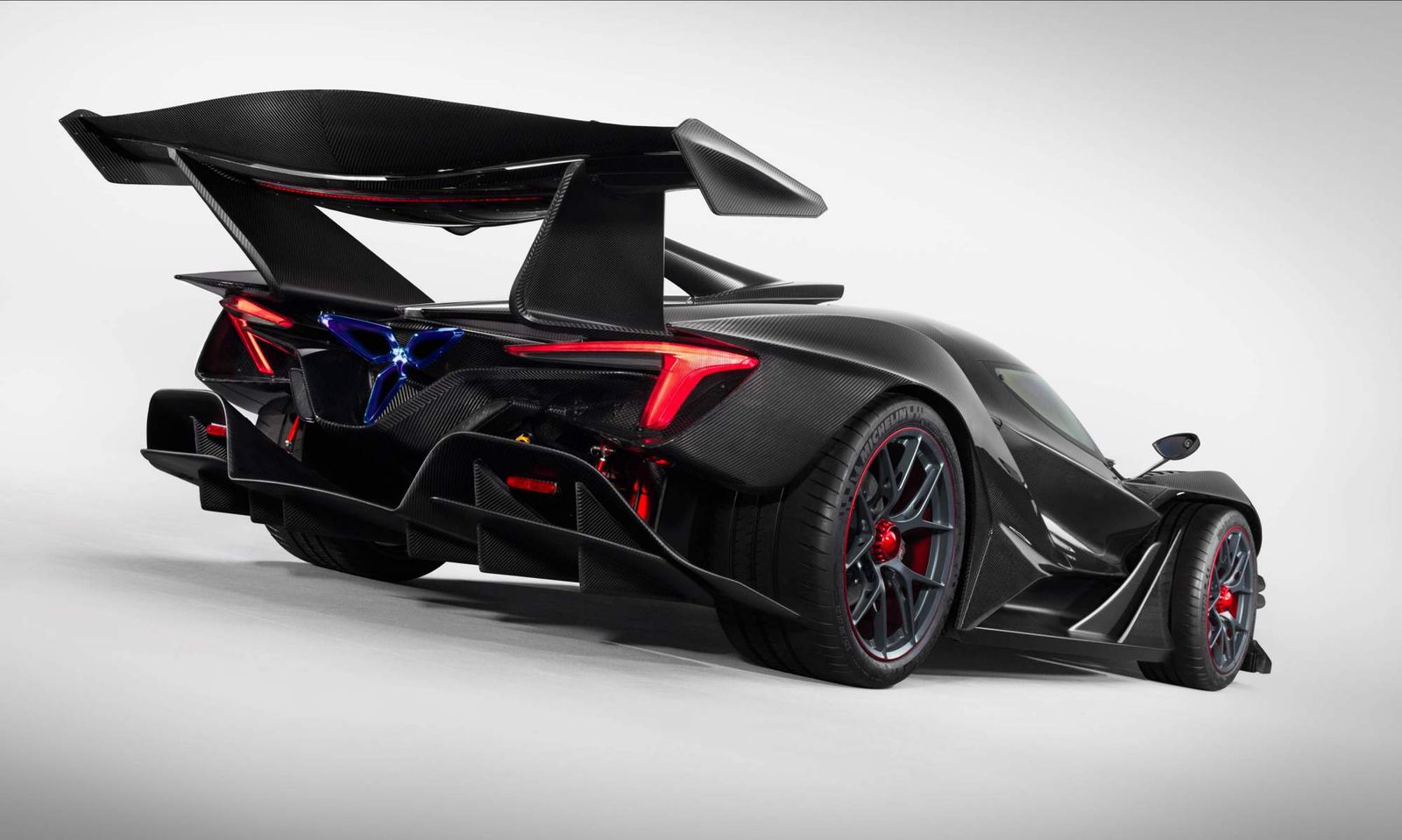 Performance-wise, the IE goes from 0 to 100 km/h in 2.7 seconds and can reach a top speed of 335 km/h. It can also sustain 2 G in corners with help from the Michelin Sport Cup2 tires.
The Apollo IE has an F1-inspired double wishbone suspension with full push-rod and rocker arm architecture on all four corners, along with adjustable anti-roll bars. There's also a set of Bilstein dampers that offer three adjustment modes (Comfort, Sport, Auto), while stopping power is ensured by a Brembo carbon ceramic system.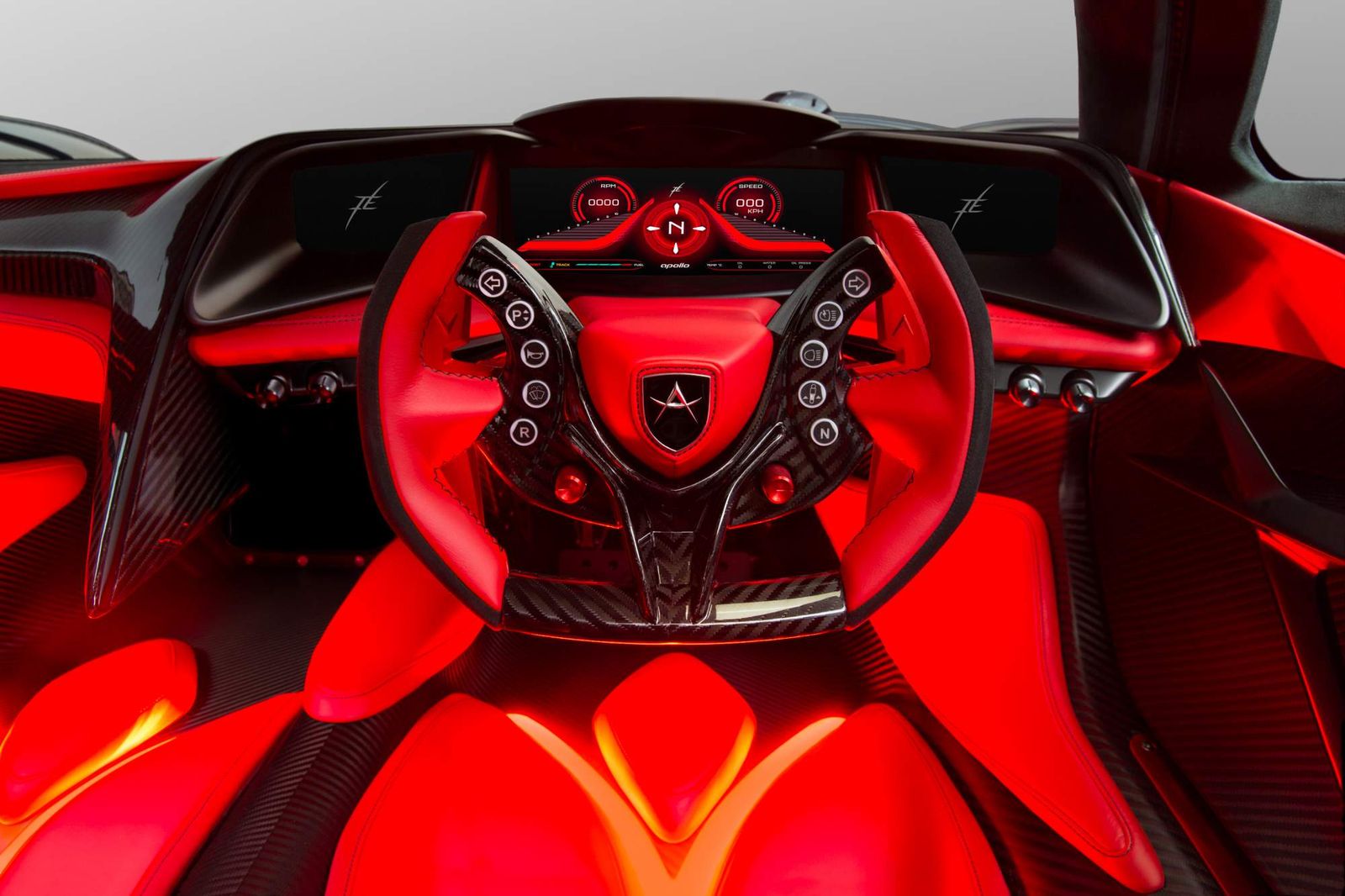 Apollo says it will only build 10 units of the IE, each tailor-made to the customer's wish. The price is €2.3 million apiece, including exclusive access to the Time Attack program that Apollo will run on European circuits.
If you like the Apollo IE, you won't mind taking a look at Canada's hypercar, the Anibal Icon.